Another weekend has come and gone. Can you believe next weekend is the first weekend of August?! It is quite apparent, as Target was filled with kids picking out school supplies when I was trying to get my grocery shopping on yesterday.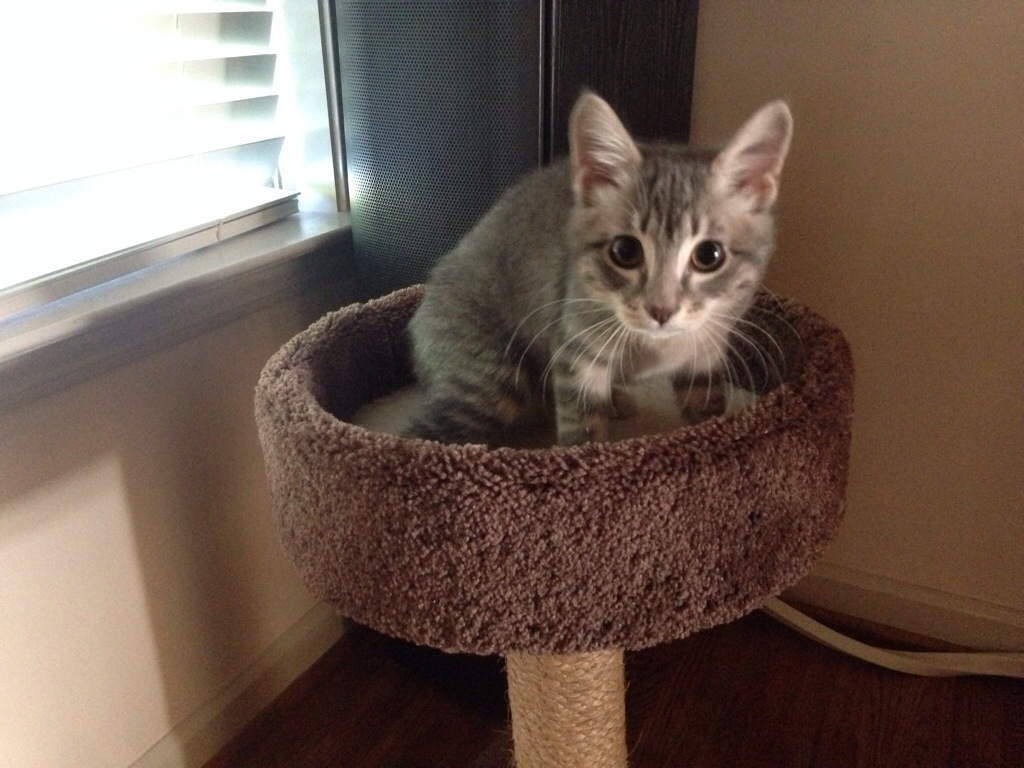 Friday- I was needing some sushi, so I stopped by Whole Foods on my lunch break. Their brown rice sushi rolls are my favorite! This is the spicy tuna: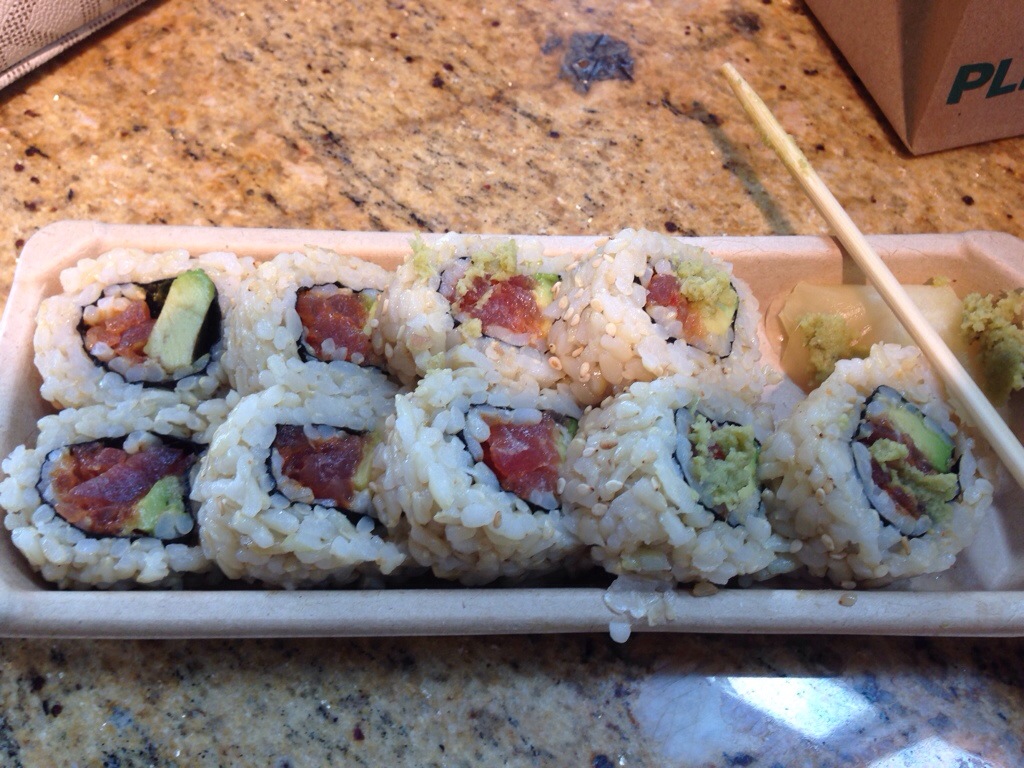 We stayed in Friday evening, made a pizza and watched The Good Wife. It was nice and relaxing!
Saturday – I made breakfast and we watched an episode of The Good Wife, then it was time to get to work! I cleaned the inside of the house and started some laundry while Chris went to the gas station to get gas for the lawn mower. Then I cut the front and back yard in the hot hot sun. Nothing like being productive and getting my sweat on! There isn't a single level part of our yard, so I totally consider cutting grass some serious cardio!
After all that work, it was time to have some fun! There were a lot of events going on this weekend in Birmingham with Cityfest, Vanilla Ice/Coolio Concert….and the Chive event at World of Beer. I am sure you can guess which one we ended up at.
World of Beer was super crowded for a Saturday afternoon. They had a great DJ playing and we snagged a patio table. We managed to hit the 50 point mark and joined the 50 Club while we were there. They made me a special beer cocktail that consisted of a blueberry beer and a lemon beer…and it was delicious!
Morgan and her husband ended up coming to hang out with us since Cityfest was a bust! Yay for an impromptu meet up!  We started to get hungry, and they have never been to Jack Browns…so burgers it was!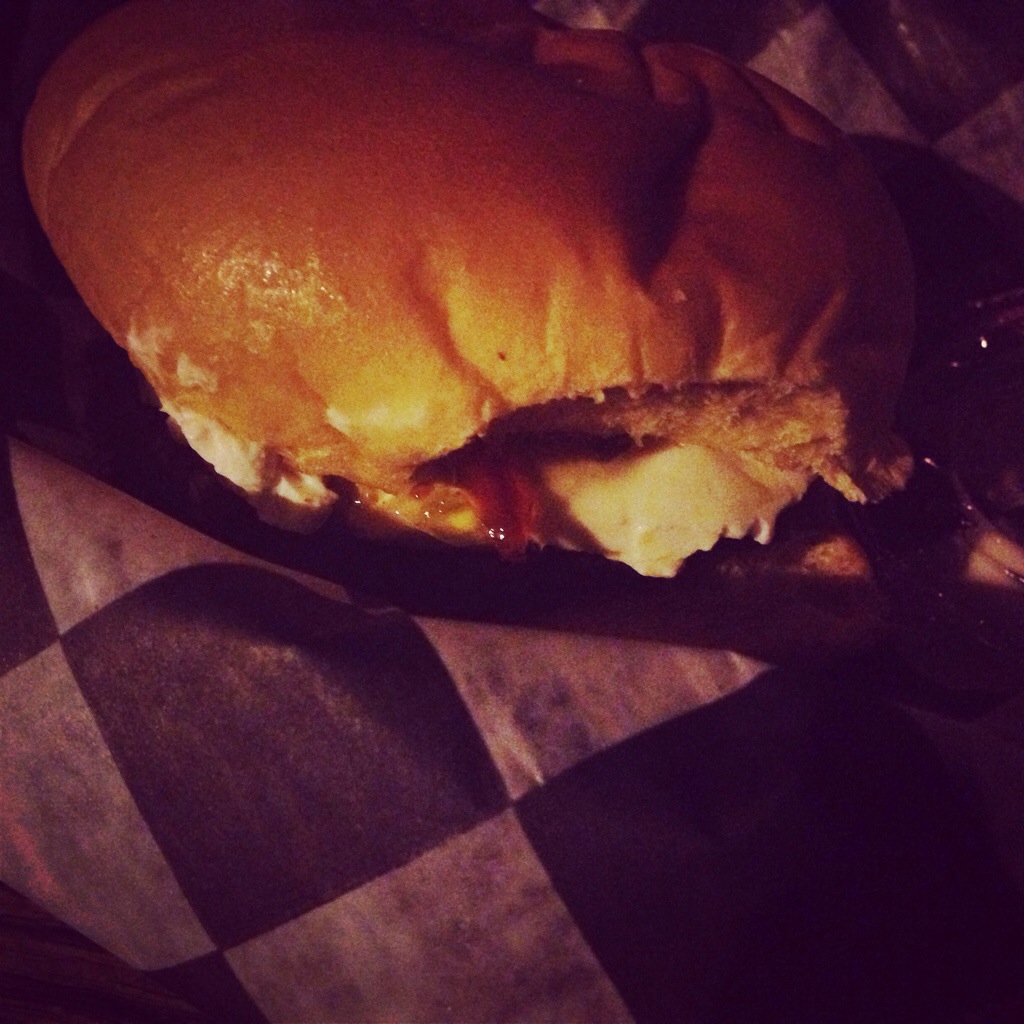 Sunday – I did the meal planning and grocery shopping for the week, and the rest of the afternoon was spent parked on the couch binge watching more of The Good Wife of course!!! That show is awesome and I am glad we decided to give it a try!
I also finished book 7 of the Stephanie Plum series and have moved on to book 8! Of course, I can't leave you without a few pictures of cat shenanigans. I hope everyone has a great week!