I am still having the hardest time believing that Christmas has really come and gone!!! Perhaps it was the mild and rainy weather we had, but it sure doesn't feel like Christmas was just a few days ago! And just like that, the tree was taken down, ornament by ornament and the stockings are no longer hung on the fireplace with care.
I will say, I try to put a positive spin on the end of such a joyous time by thinking of the new year as a clean slate. Those goals I didn't quite finish this year can become goals for the next. All of the bad foods I ate last week, and the cookie I am nibbling on now will be a thing of the past as I have a fresh look on my health and fitness for the new year.
Until then, let's take a look at the last few days, shall we?!
Christmas Eve I worked until, about 1:00 pm, and was so kindly told to go home. Why thank you, I think I shall! Chris met me back at our house shortly after, and we headed to his parents house for Christmas Eve festivities. We had a great dinner and got to spend some time with Chris's parents, his grandma and  my sister in law and her family as well.
We came back home that evening where I forced Chris to watch The Grinch. He likes the cartoon version, but not so much the Jim Carey version but he kindly obliged. I just love that movie!!!
Christmas morning Chris and I woke up and exchanged presents, fed the dogs a surprise bowl of wet food…then headed to his sisters for Christmas Breakfast as we do every year. After breakfast, we came home and played some Mario Kart and watched some TV then headed to my mom's for Christmas dinner. I got to see my mom, step dad, step sisters, and my sister and her family.
Chris and I, don't mind the loss of shoes. Those things happen when you wear heels and sit on the floor!
Me, my mom and my sister 🙂 🙂
My niece Berkley along with my step sister's Emily, Savannah and Annabeth (my my brother in law Mike in the background)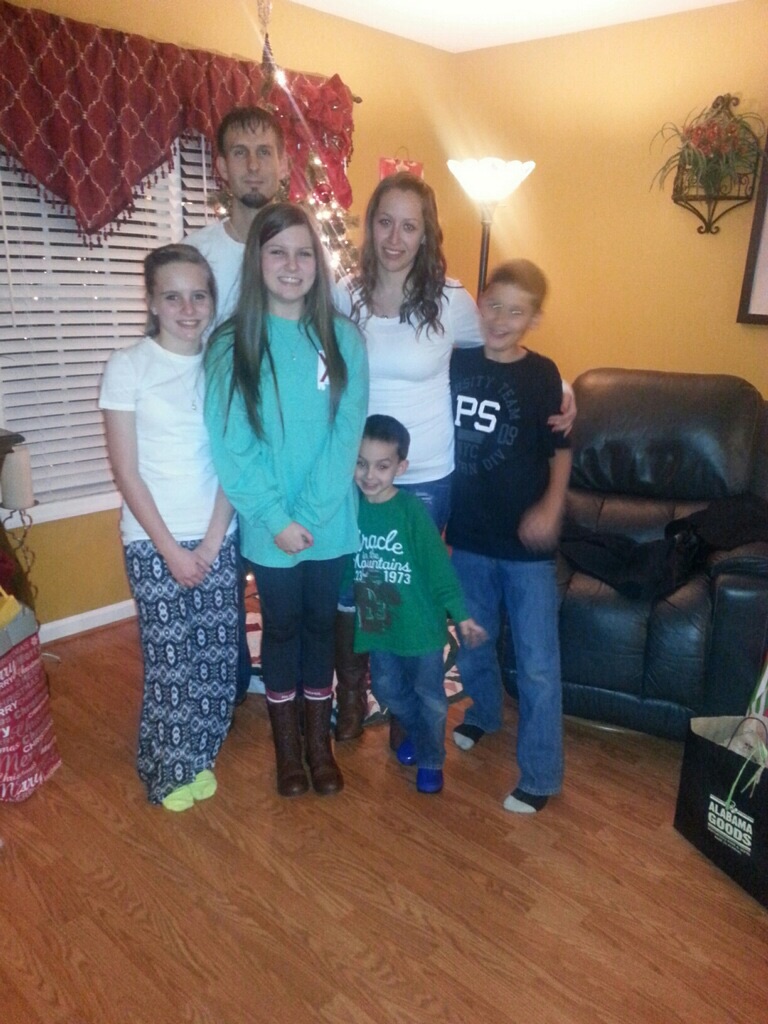 My sister's clan! You should have seen how many pictures we had to take to get them to all smile and behave themselves. And my sister and oldest niece are picture Nazi's and must approve it which meant even more pictures!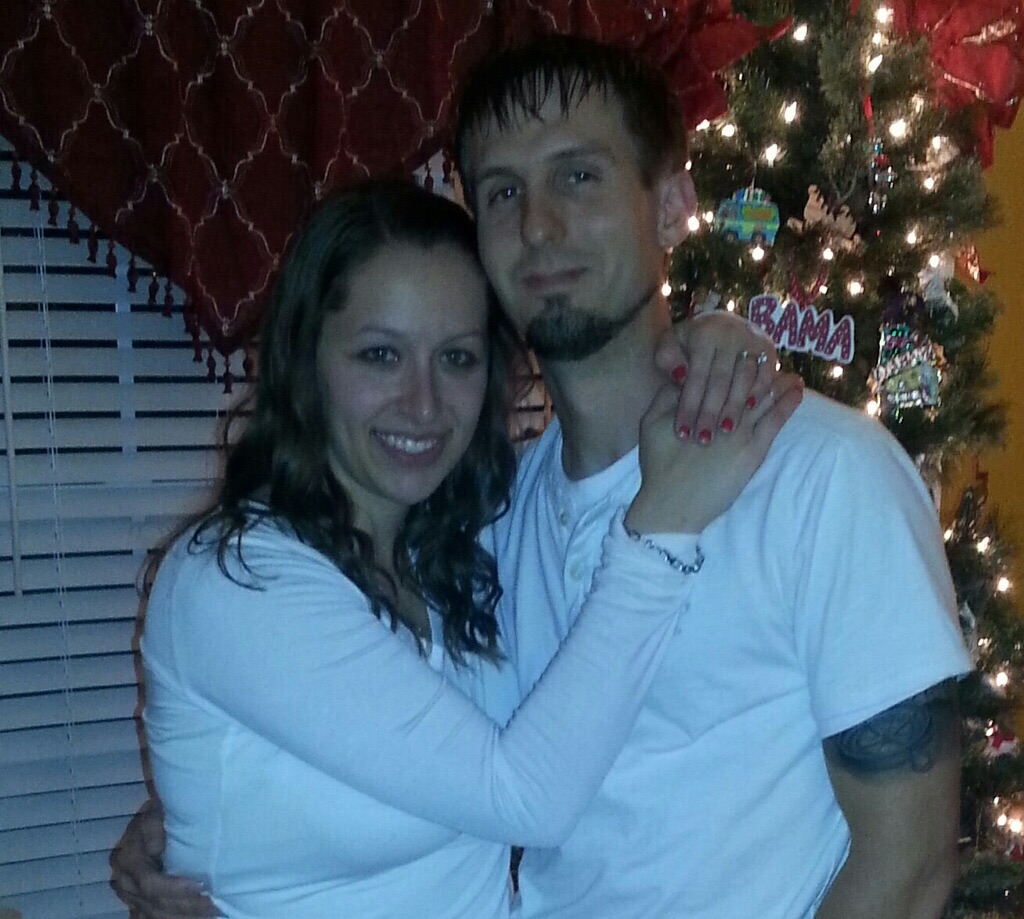 My sister and Mike <3
Oh and did I mention that I got to finally meet Maggie and Molly?!?!?! I forgot how soft puppies are! These two are just so sweet!!!
Be still my heart….
The day after Christmas, Chris and I headed back over to his parents house for the day because his brother came in to town with two of our nieces. We hung out, ate food and that evening we played some serious Mario Kart! I got to have my O'Fallon Cherry Chocolate Beer too! It is only brewed two months out of the year so I had to pick up a case!
Over the weekend, we took it easy for the most part. It was rainy on Saturday and we went to Catina Laredo for an early dinner appetizer of Queso Laredo (cheese dip with taco meat). We would have stayed longer and watched the South Carolina game but the bartender was awful. Chris's soda went empty twice and stayed empty for several minutes without being refilled and the guy had zero personality and came off as an ass. So we decided to head to Publix and pick up the stuff for Cajun Chicken Pasta. Yum!
Sunday was meal planning and grocery shopping. We also played a game of Monopoly on the xbox last night and it was so fun!
I hope that everyone had a fabulous holiday and weekend! It is another short week for me at work. I hope to recap my fall goals and have my winter ones up tomorrow. Winter? Can you believe it? It sure doesn't feel like winter around these parts. We had our AC on yesterday. Boo! Happy Monday! (We can say happy since it is a short week, right?!)