Friday – Friday evening was a low key. When I got home from work, I straightened up a little bit around the house and waited for Chris to get home. We hung out on our front porch for a little while and talked while he smoked a cigar, then headed to Mexican for dinner. Yum! After dinner we stopped by his parents house for a few minutes then came home and crashed.
Saturday – I dropped my car off to get the oil changed, and met up with my mom and sister for a day of birthday shopping celebrations! (My sister's bday was Thursday.)
We started off at Target, then hit up TJ Maxx. After that we went to The Pinnacle and shopped at half the stores there.
I scored these shoes on clearance at Belk. They were on clearance for $51 then they were an additional 40% off!!!!  I love a good deal! Basically $90 shoes for $30.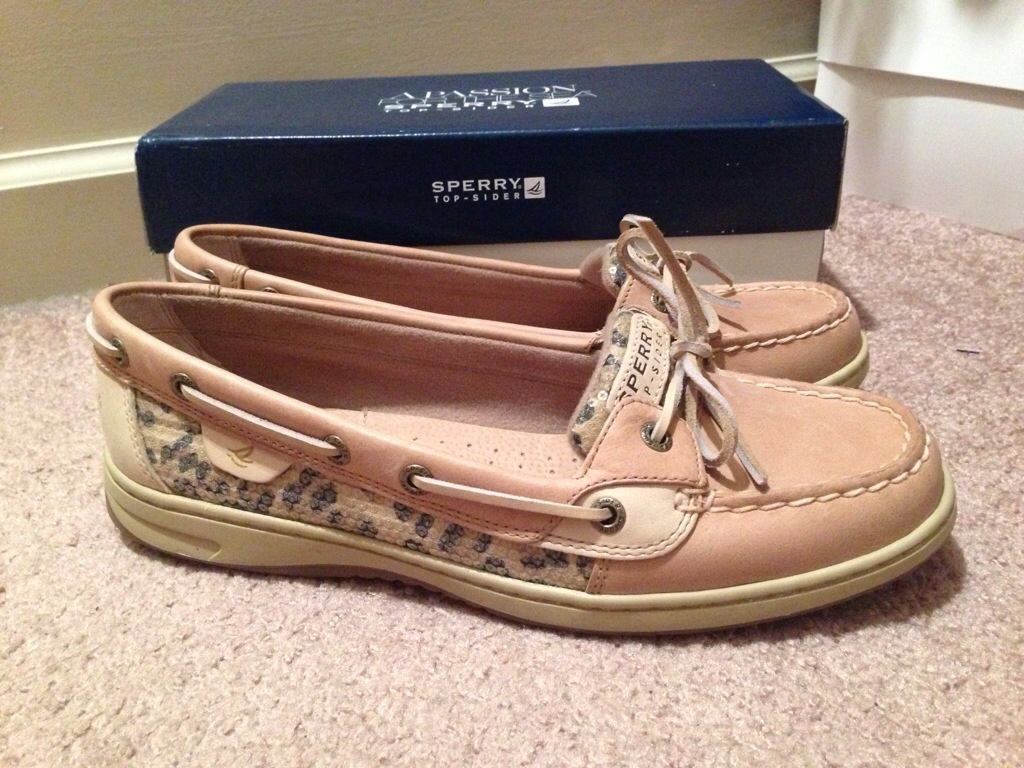 The boys were getting hungry and I needed to get my car before they closed so we took a little break from shopping and grabbed lunch at Jim n Nicks. I got the turkey breast lunch plate that came with a side salad. It was delish! So good and stayed healthy 🙂 I was REALLY tempted to get the BBQ potato but I knew I would feel gross the rest of the day!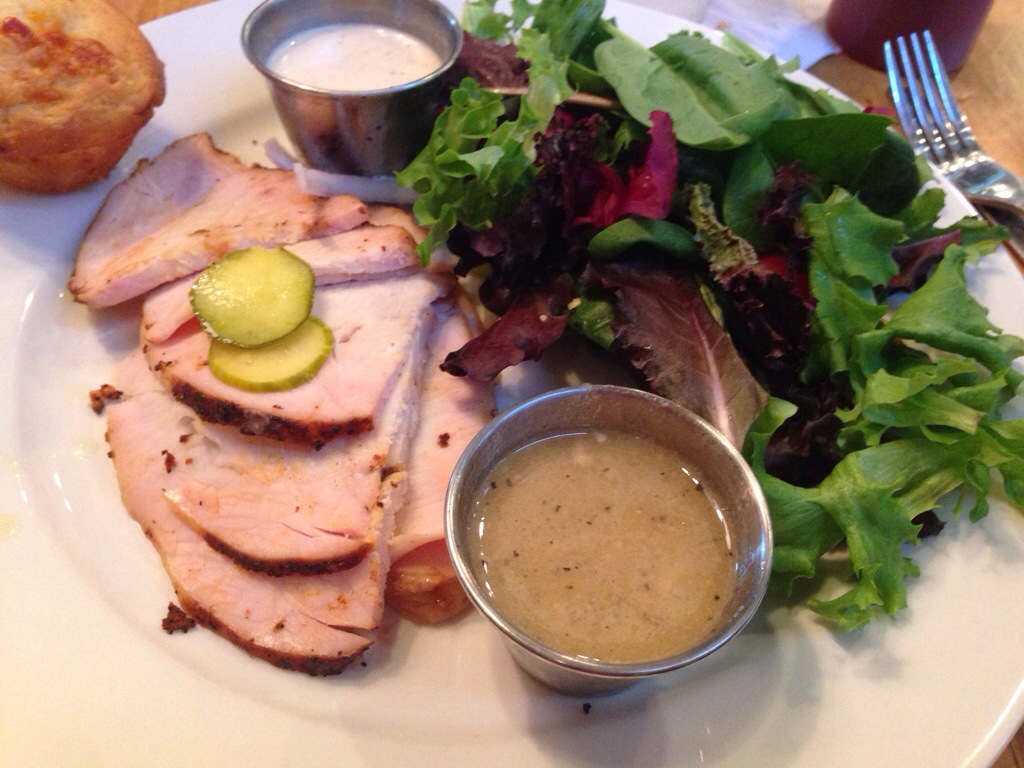 After lunch we headed back up to the Pinnacle to finish up shopping there. Cooper was fed and happy and decided to crash. Apparently he can't hang!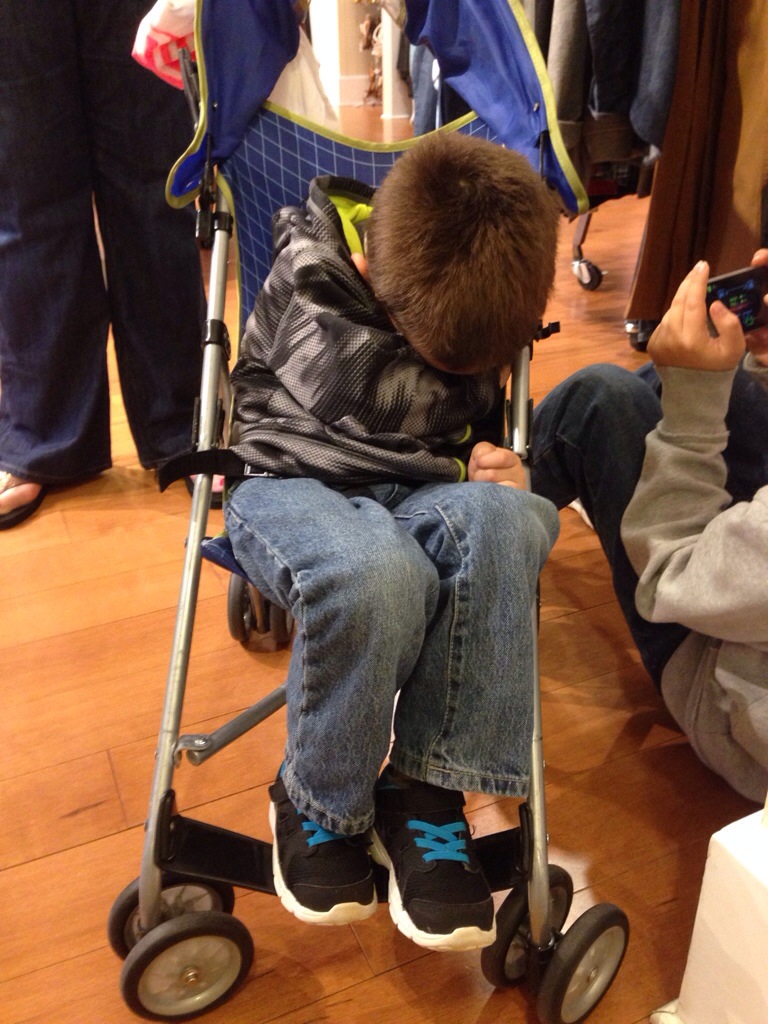 Tracy had to leave at that point, so we parted ways with her and my mom and I continued on! We went to Jade and The Spotted Zebra, two super cute boutiques in Trussville…then we decided to head to the outlets!!! I really wanted to go to Loft and Old Navy. Old Navy was a HUGE disappointment! They had a lot of the dresses I had been scouting out online, but in person they weren't as cute and they all fit HORRIBLY! I can always count on finding stuff at Loft though. The entire store was 40% off! YES! I scored a pair of cropped jeans, a black and white striped tank top with the cutest scoop neck ever and a purple 3/4 length cardigan for transitioning into spring. Also not picture before is a necklace.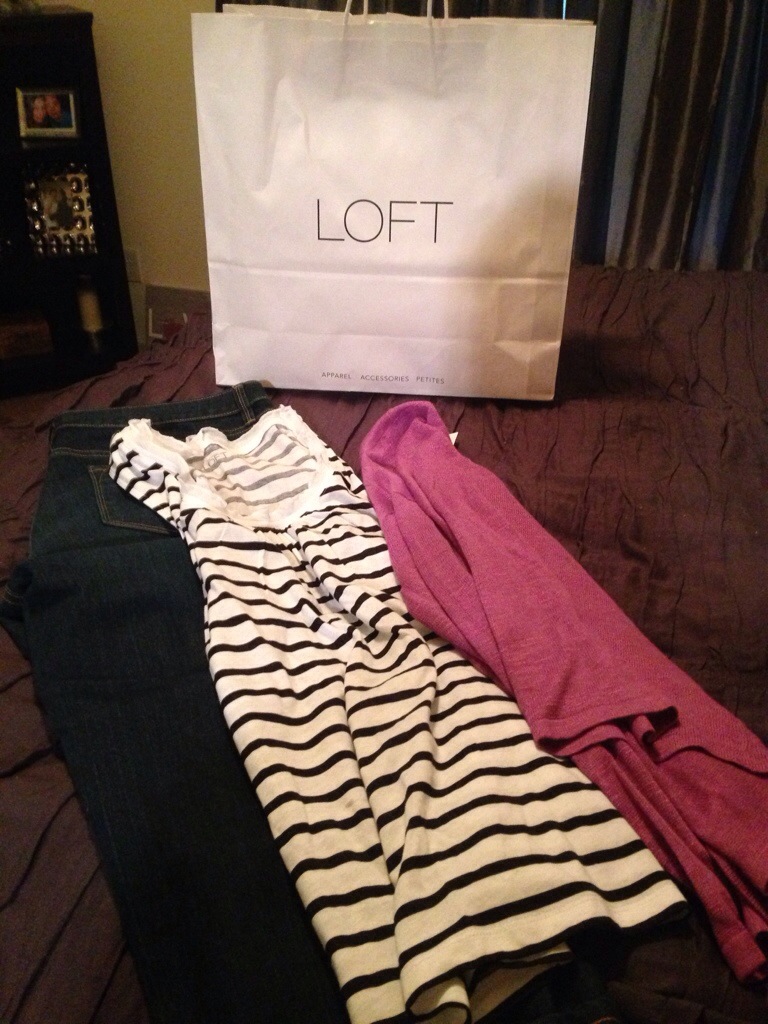 My mom and I parted ways soon after the outlets, and I picked up some beer and snacks and headed home. Chris invited his friend Joe over and streamed the Ultra music festival live on our projector in the basement. It was awesome!!! Deadmau5 killed it!!
Sunday – I made a yummy breakfast of biscuits, turkey bacon, and scrambled eggs with feta cheese and turkey sausage.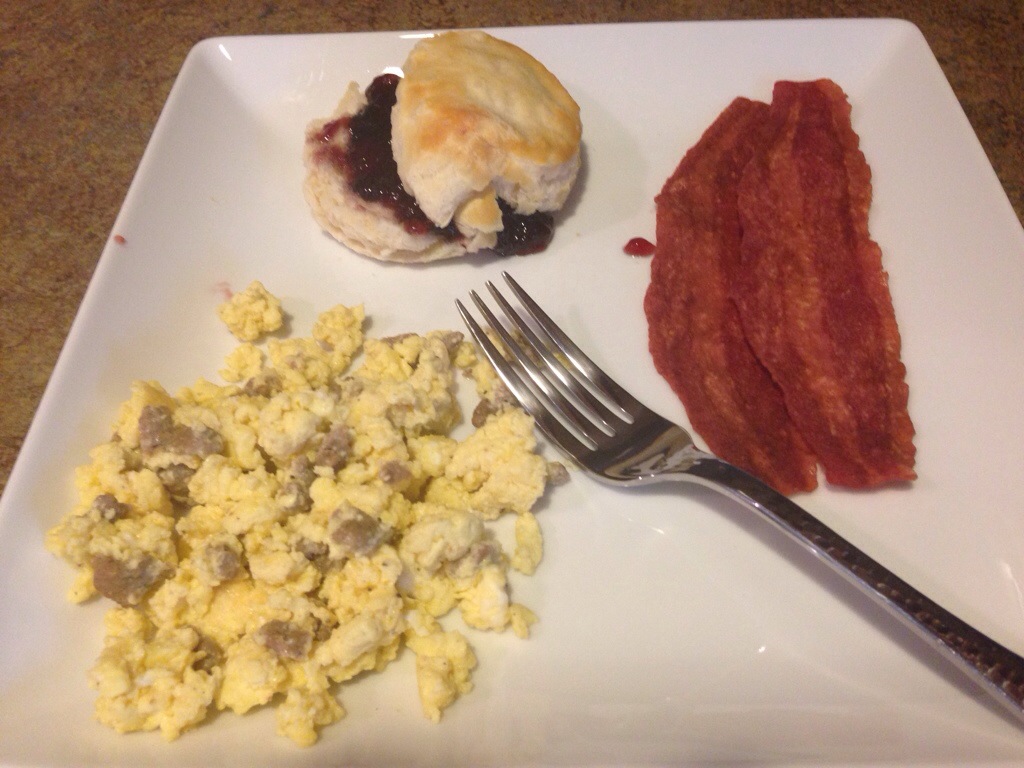 I did our meal planning and grocery shopping then the rest of the day looked like this: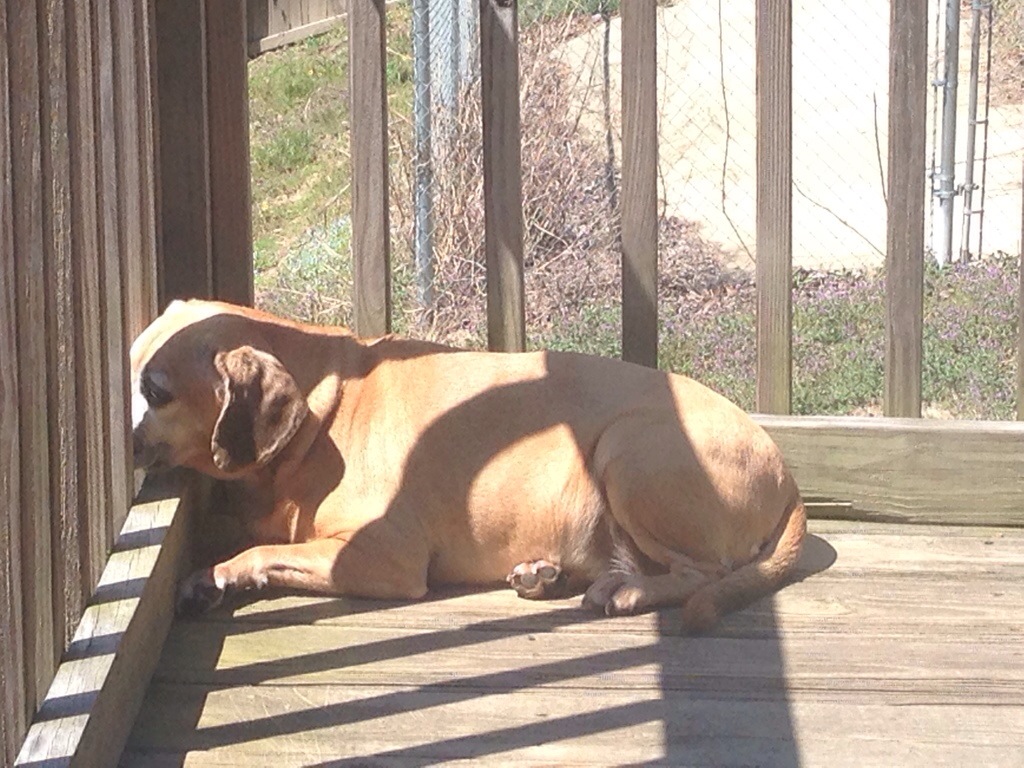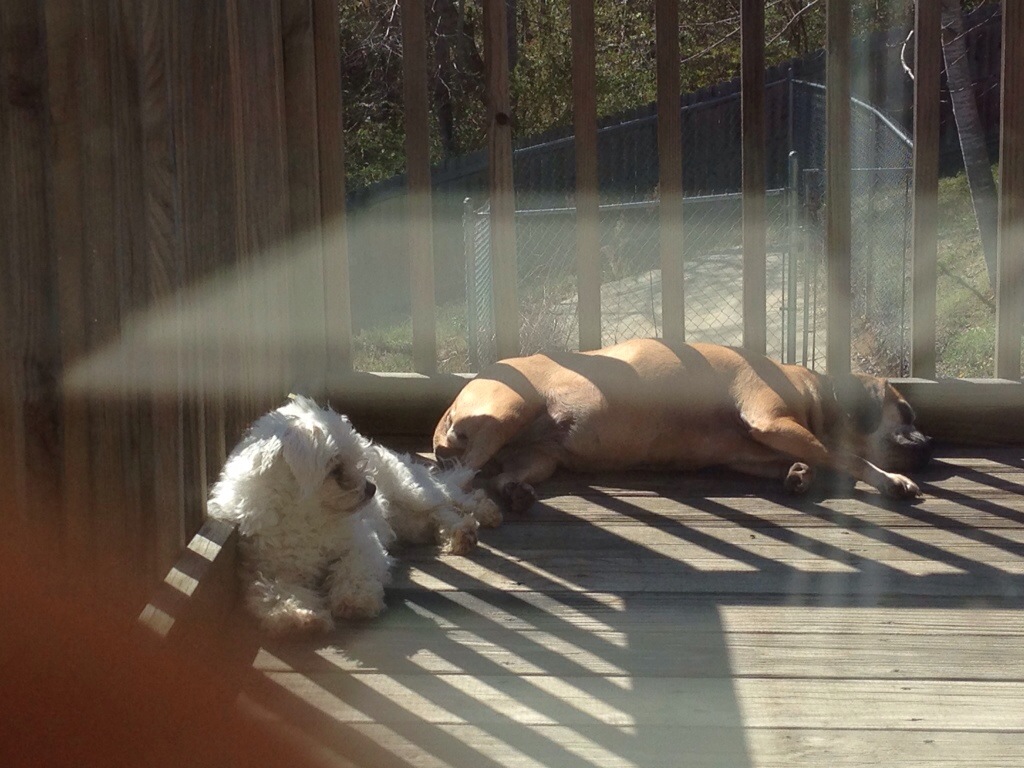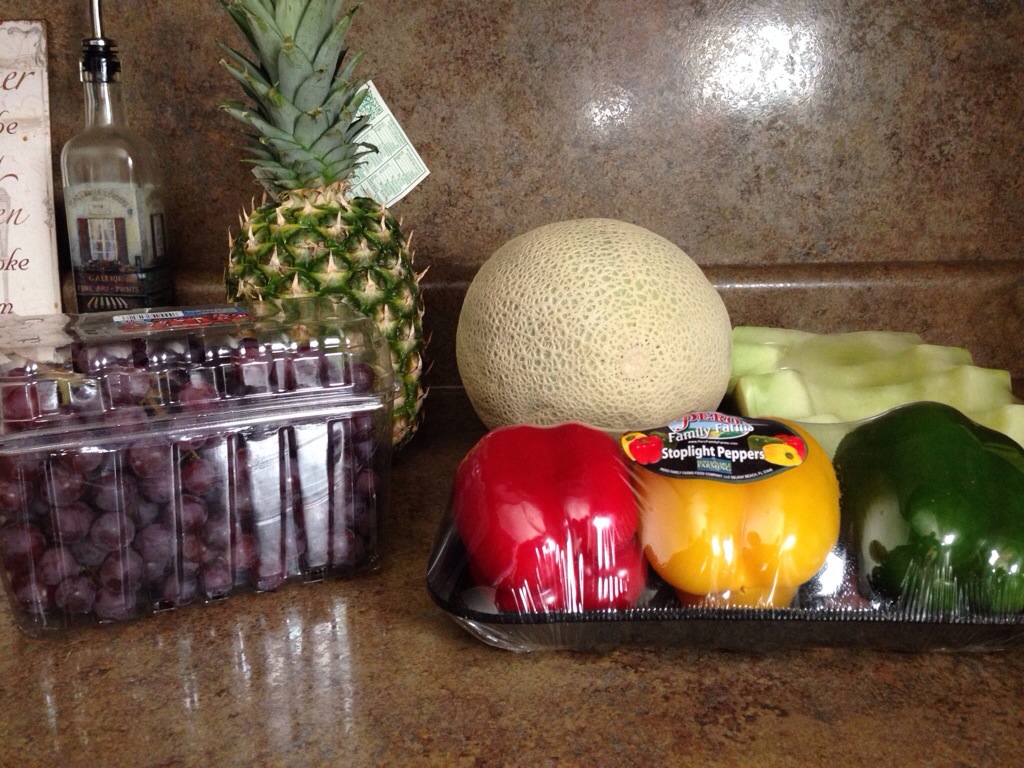 We watched The Wolf of Wall Street. It was three hours long, but I really enjoyed the movie. Afterwards, we tried out our Disney Golf Game. I suck at golf in real life….and in pretend Disney life too! Whatever, I can kick your ass at Mario Kart!!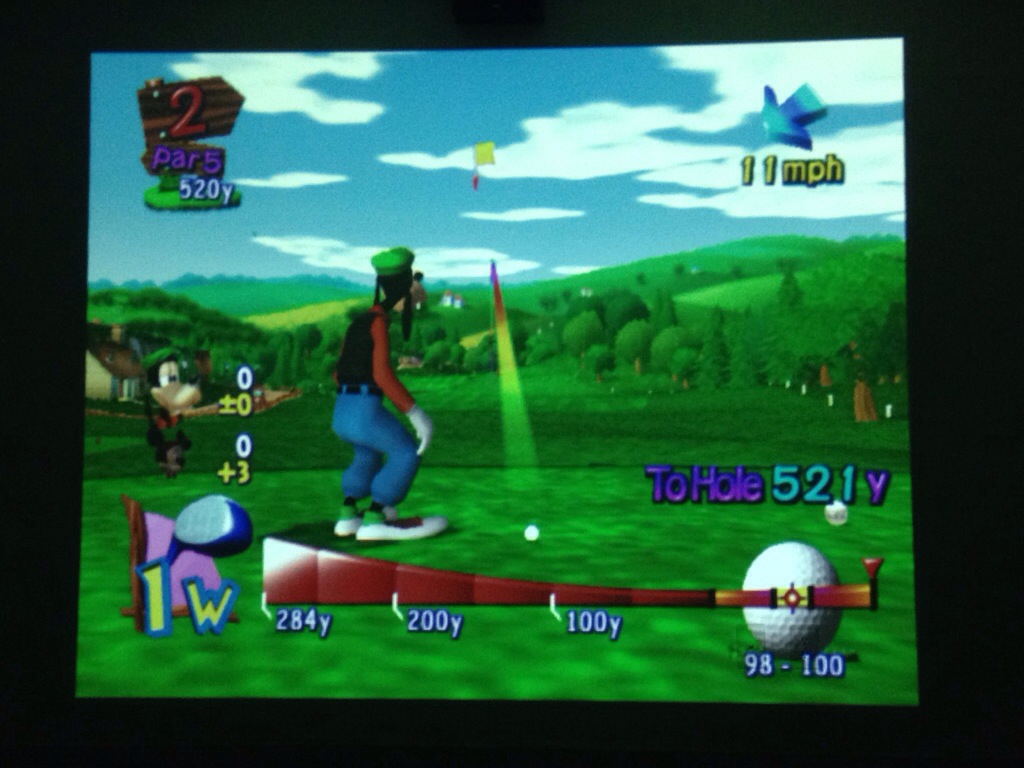 And then just like that, the weekend was over and it is time to go back to reality!
Have a great week!