Can you believe this is the last Monday of January?! I feel like this was both the longest and shortest month ever. How it could be both, I don't know?! I sat down to write this post and I was like…what did I even do this weekend?
Friday it started to snow after lunch! Snow is a rare thing down here in the deep south. And now everyone is terrified that it is going to be worse than they predict because of Snowpocalypse 2014. To that, I say: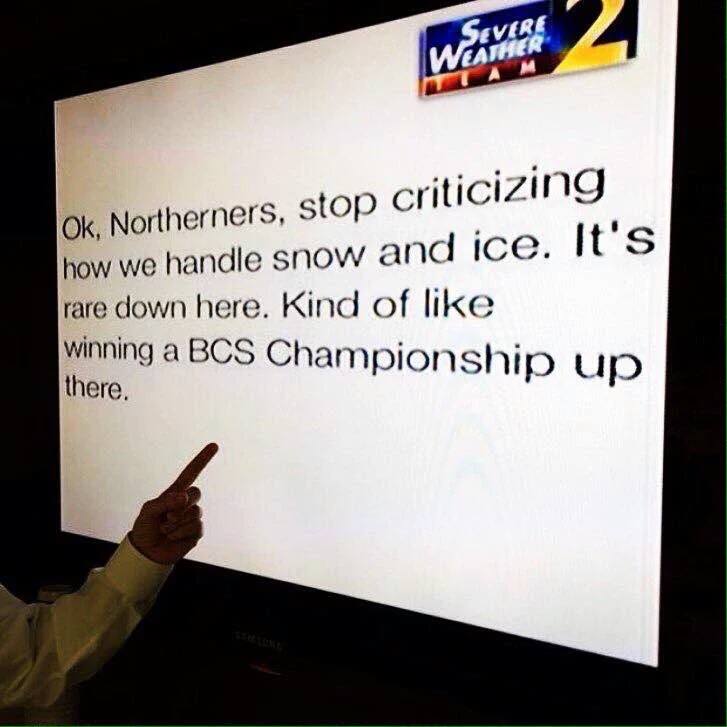 Oh, snap! Hahaha do people still say snap? I do.
Anyways, I decided to work from home that afternoon since I live about 30 minutes north of downtown. What the weather is doing at my office has no real indication of what it could be doing at my house! The drive home was so pretty!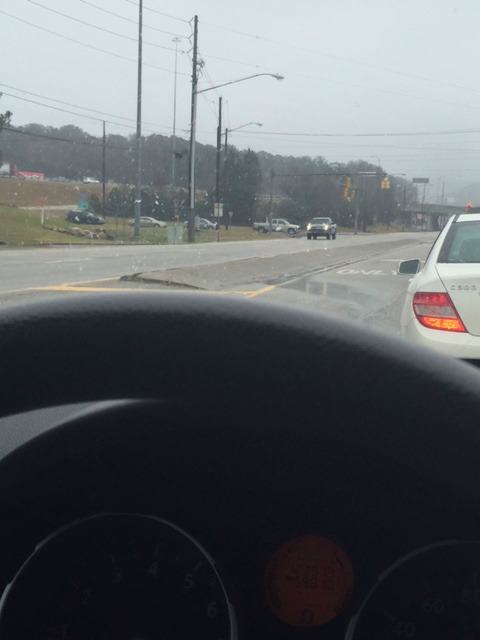 My views while working….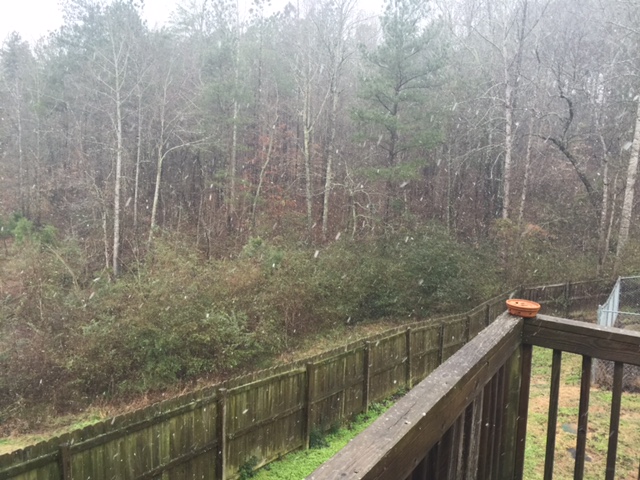 And then it was over and this was all we got….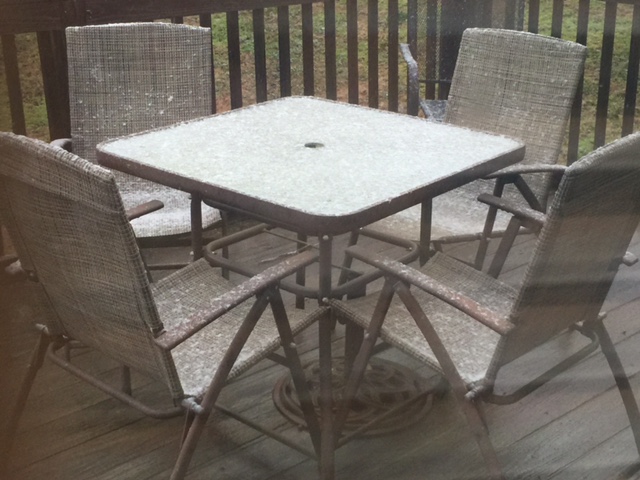 Barely even a dusting. Booooo. I was sort of depressed Friday evening since we had no snow to play in so we got caught up on Chicago Med and Chicago Fire.
Saturday morning was for cleaning, then we headed over to my SIL house. Chris was helping our BIL with their network my SIL and I ran some errands and did a little shopping! I scored this super awesome item at Kirkland's during their green tag sale for less than $6!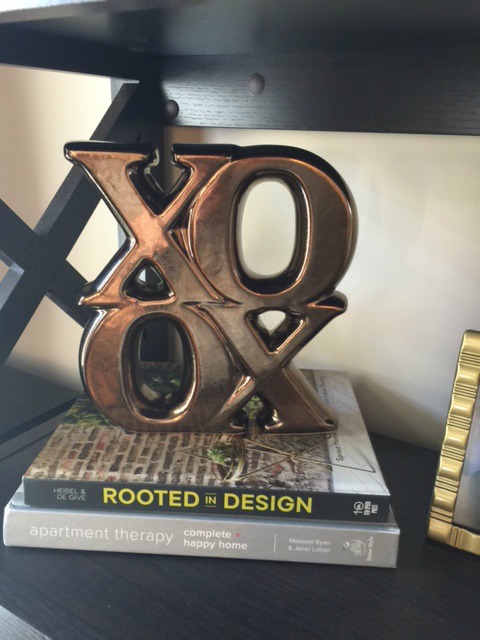 My SIL got a lot of cute things for her eat in kitchen. Definitely check them out if you haven't lately! I basically want the whole store!
Sunday I meal planned and grocery shopped while Chris and his dad installed a weather station. We watched the playoff games all afternoon. I am glad that the Patriots didn't win. I think I hate them more than most NFL teams. And the Panthers pulled off a big win! I loved to hate Cam when he was at Auburn because…well gross it is Auburn. But he is one hell of a quarterback, right??? And watching him give away all the touchdown balls to little kids really makes my heart smile.
One thing I have learned over the last 20 days is how strong my willpower can be during this Whole 30 experience. I made Chris homemade baked ziti yesterday for him to take to lunch this week. I did not taste a single bite. Look at all that cheese!!!!!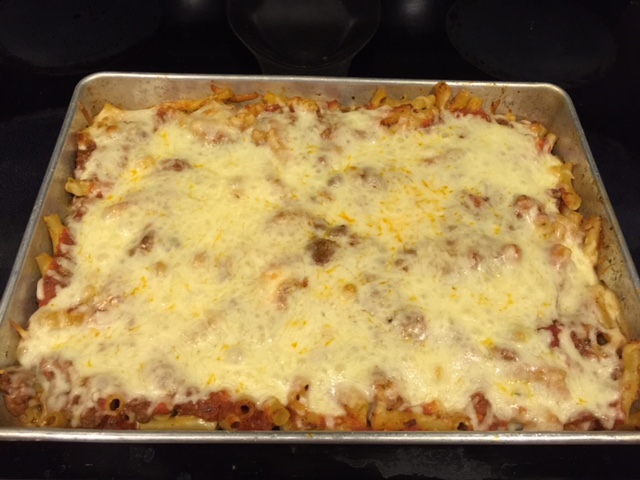 Nine more days guys….nine. more. days.
I hope you all had a fabulous weekend! If you are up in the northeast and want to send us some of your snow, feel free too. Let's do this Monday!
Linking up with Biana.