I seriously am amazed every Sunday evening when the realization kicks in that the weekend is just about over. Like where did it even go?
Friday – We stayed in Friday evening and caught up on some of our shows. I made soup for dinner for myself, Chris had Subway. I was exhausted! I had worked from home on Thursday, trying to fight off some horrible bug that Chris had caught. Apparently that took a lot out of me!
Saturday – I was Cinderella Saturday morning. I am in spring cleaning mode so I did a deep clean of the entire main floor of our house. All of the blankets were washed, the bathmat and rugs in the bathrooms, lots of dusting and floor cleaning. I even cleaned some of the baseboards. #LOATHE
We headed to three thrift shops. We scored a few games and I hit the mother-load at the last one that had a ton of great books. I picked up these two for 99 cents. (Cue the Thrift Shop song….But shit, it was 99 cents…….)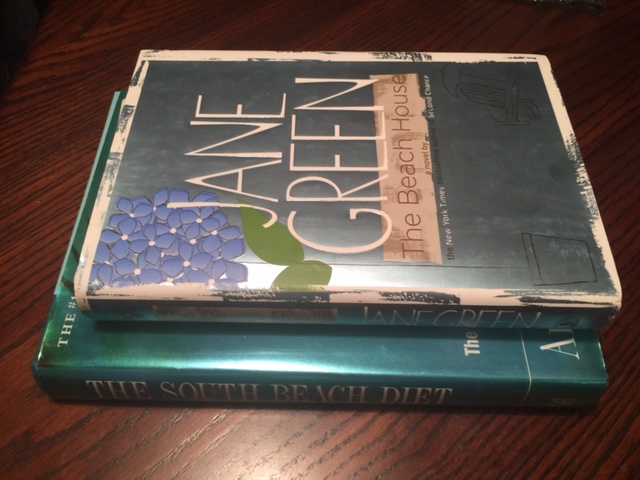 I couldn't believe how many great hardback books they had there for 99 cents! I will be sure to look more closely at the book sections from now on. I wanted the South Beach Diet book for all the recipes it had and I can't wait to dive in to The Beach House.
I was starving, so we headed downtown to try a new place, BYOB. (Build Your Own Burger) We ordered cheese fries to split, and we each had our own burger. The cheese fries were delicious!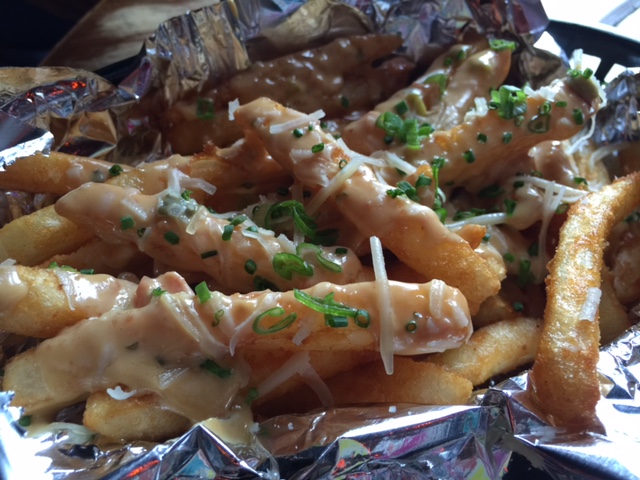 The burgers though? The burgers were horrible. Both of them were burnt and disgusting. Chris took one bite of his and was like…I am not eating this shit. I ate about 1/4 of mine because I was freaking starving and needed to have something. Had I not been starving, I wouldn't have eaten mine either. It was really really burnt to the point it was crunchy. And it was $9.50 for just the burger. It didn't come with a side or anything. That is really high for a crappy burger.
I have had better burgers at Whataburger and Sonic, I am sad to say. It's ok though, because Jack Brown's is just around the corner and I will stick with them next time! They never disappoint!
Saturday evening we stayed in and watched Scandal, Shark Tank, Grimm and some reruns of How I Met Your Mother. We ordered Chinese food, I had the egg drop soup and it was delicious! It more than made up for my shitty burger experience.
Sunday – I worked on some blog things, meal planned and grocery shopped. I got caught up on some magazine reading. I also completed our video game cataloging for all the vintage games we have. I still need to do what we have upstairs for the newest systems, but that wont take very long at all. It feels so good to have that done!
In other news, I was super excited to receive a box of Greystone Bakery brownies in the mail on Friday!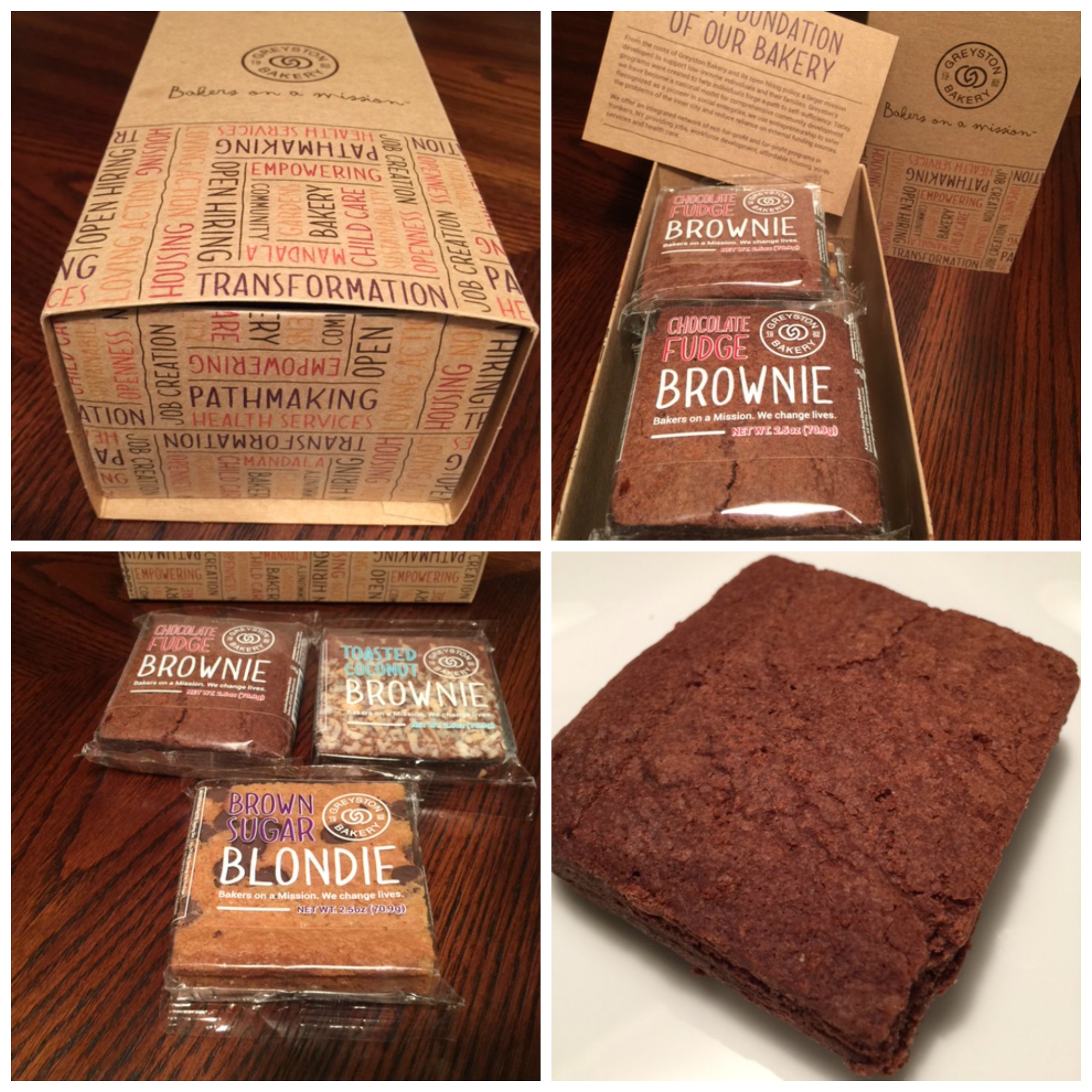 These brownies are delicious!!! They are all-natural and kosher brownies baked from scratch. There are no preservatives and you can certainly taste the freshness! My favorite thing about them other than being delicious, is that there is a larger mission behind their company. They have an open-hiring policy to support low-income individuals and their families.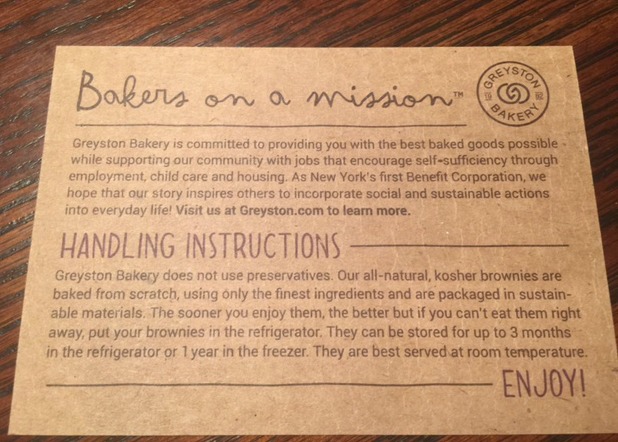 My favorite was the Brown Sugar Blondie. I love Blondies!!!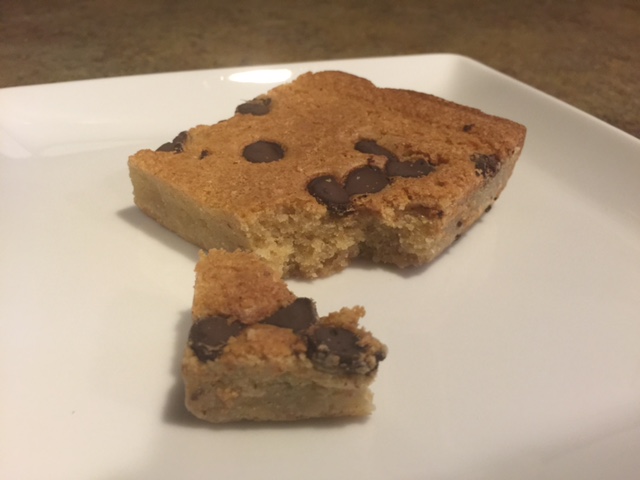 I hope everyone had a fabulous weekend! Can you believe this is the last full week of March?!?! I am not even sure how that happened!