Oh hey, Monday! You came way too soon. WAY TOO SOON! I had a super busy weekend, so let's just get right to it…shall we?
Friday – I met up with my friend Chris for lunch Friday. We met at Jimmy John's down the street from my office and it is always a pleasure to have lunch with her 🙂 I ordered the beach club…because avocado….and it was delicious as always!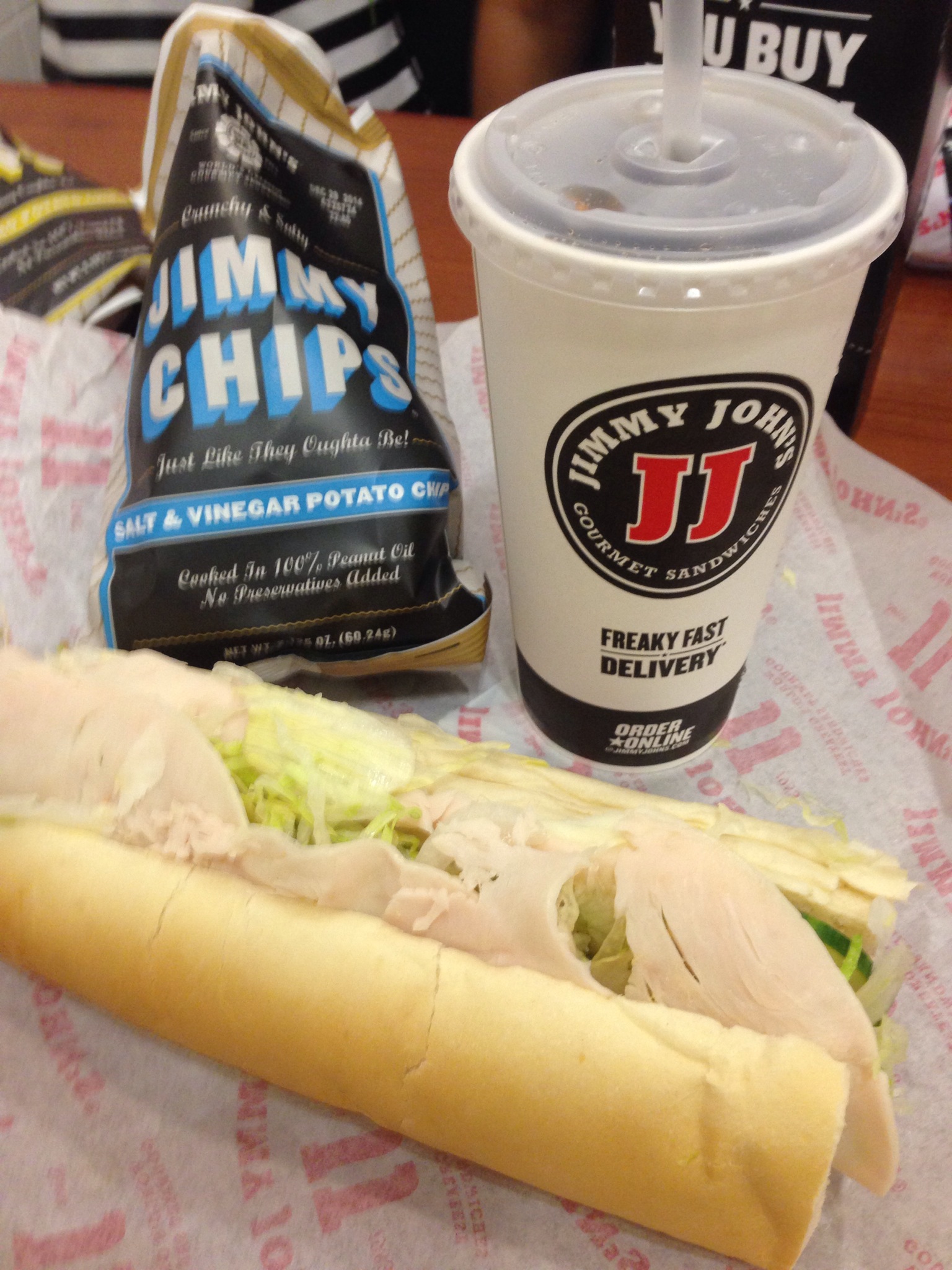 Friday after work I met up with Laura to go to the Southern Women's Show! It was ladies night out on Friday Evening. There were a ton of venders there with cosmetics, clothes, services, etc.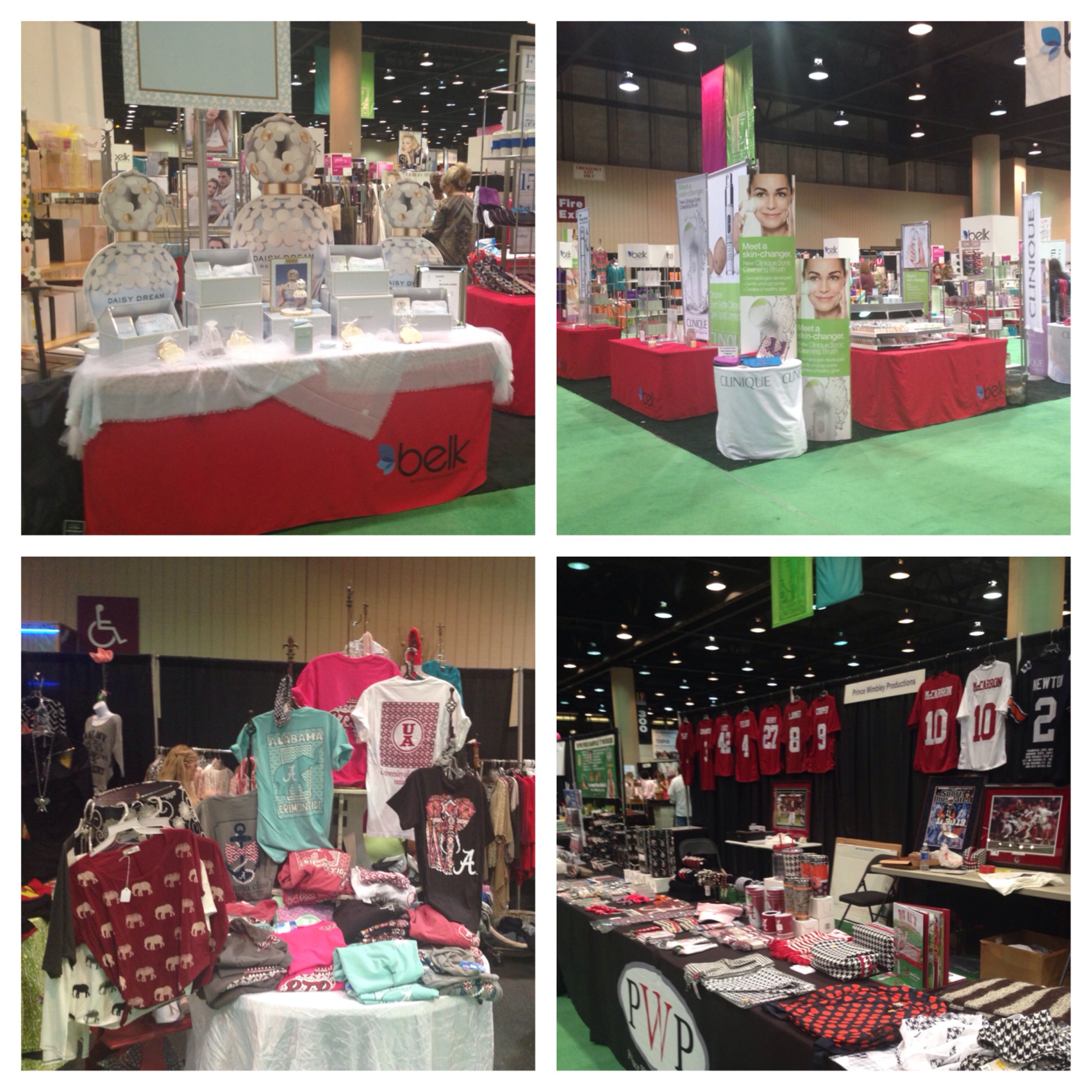 At 6:30 pm there was a firefighter fashion show to benefit breast cancer. Laura and I are glad that we stuck around for it! The show was PG 13, the guys came out in some very nice outfits provided by Macy's…and they might have started taking off their shirts 😉 Then at the end they all came out in uniform. The sacrifices that Laura and I make on a Friday evening for charity…and blogs….ya know….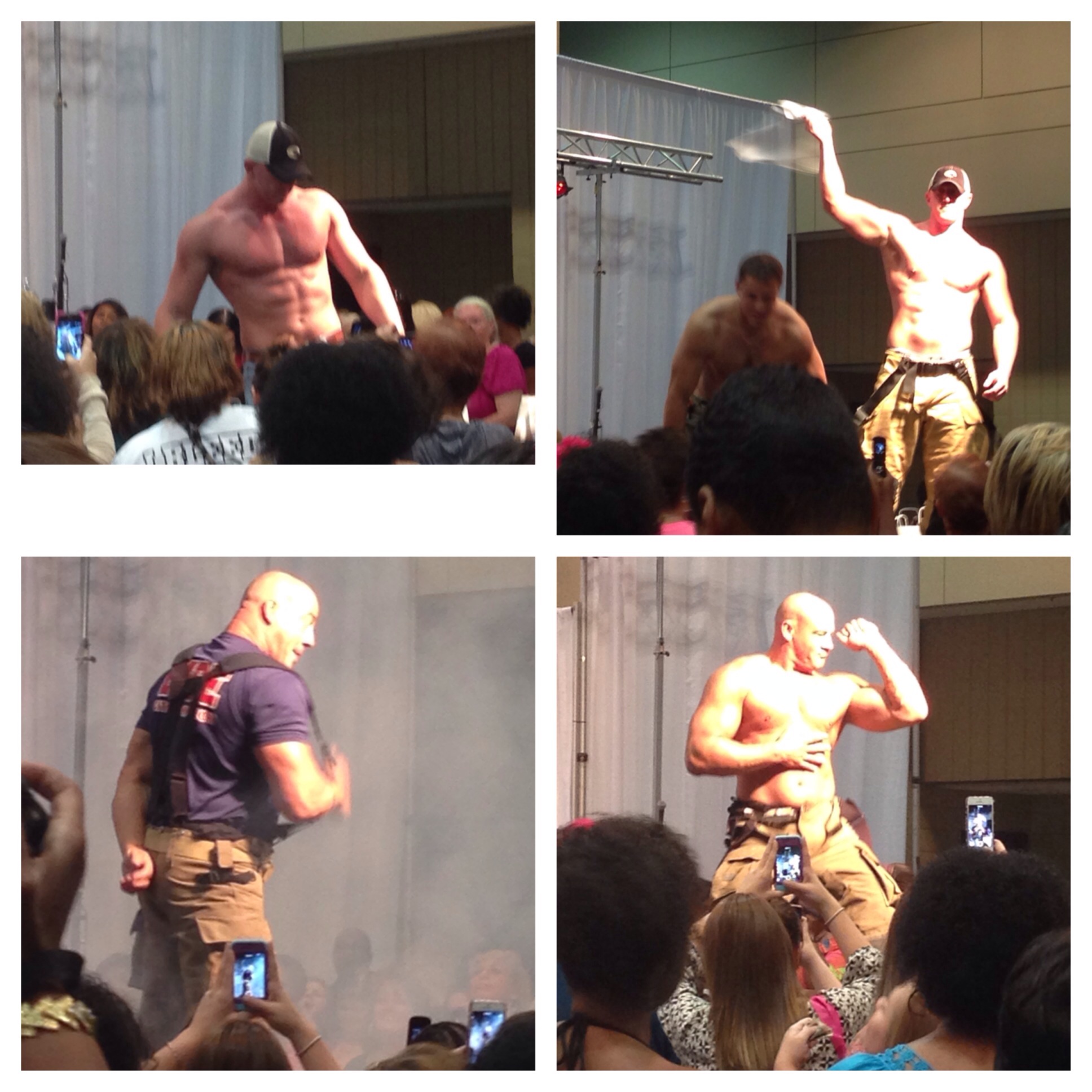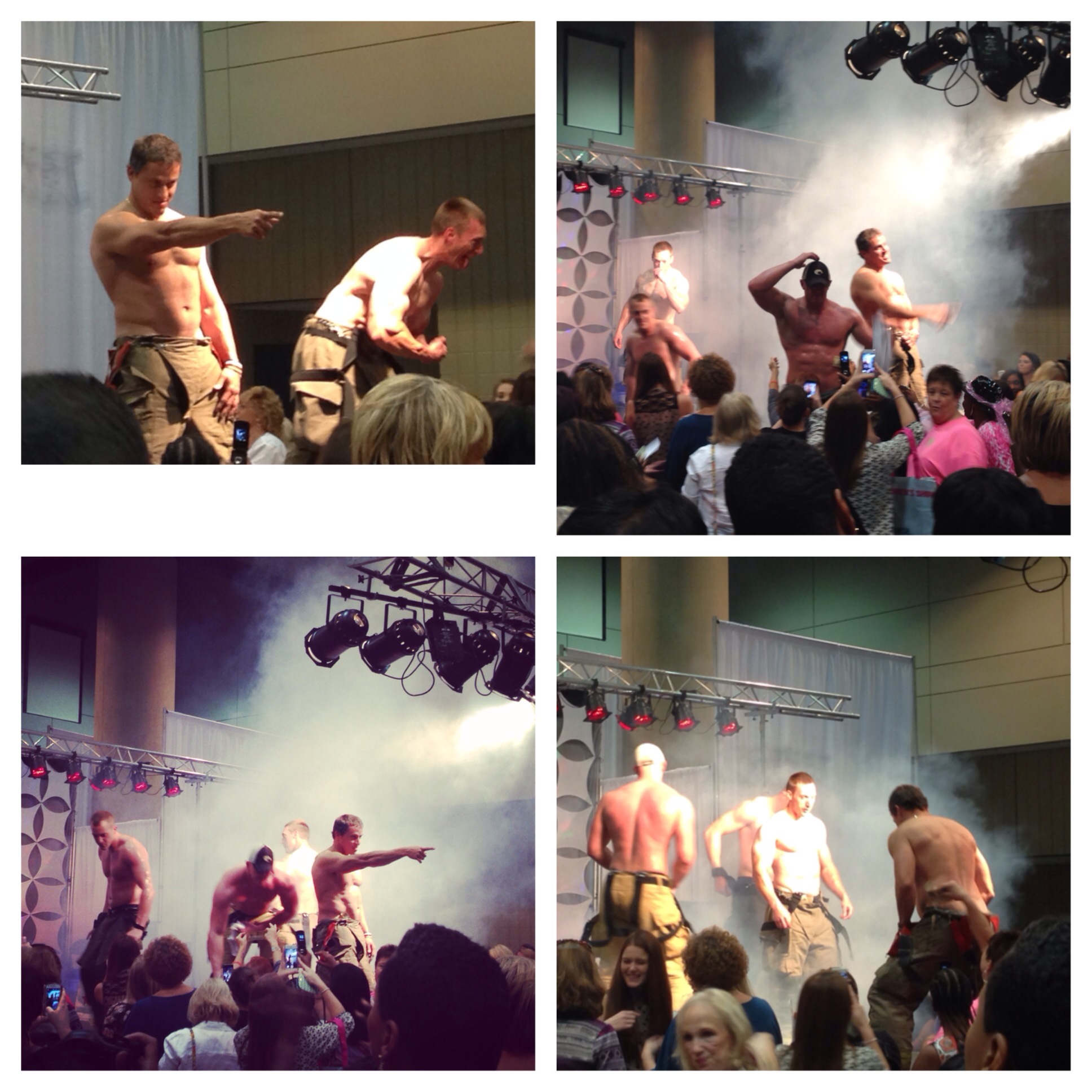 Saturday – I woke up early Saturday morning and got a few things done around the house. I then got ready and met up with my mom in Trussville for a little while. She was at Kohl's when I got there so we walked around there for awhile. I tried on some things just for fun and she ended up buying me a bunch of it for Christmas! Soooo can December get here please? After that, I headed out to my friend Courtney's bridal shower.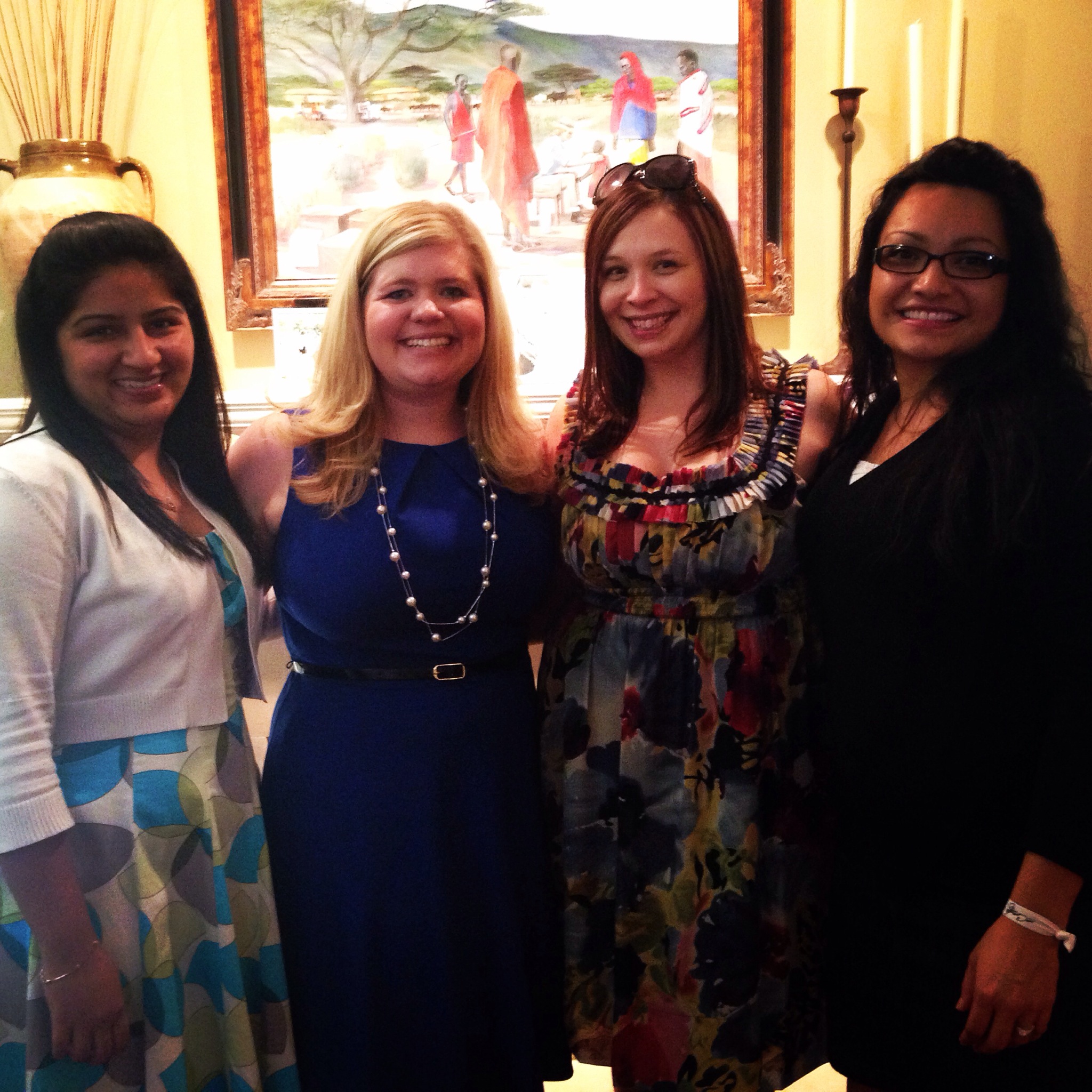 Chris, Rashmin and I will be heading to Houston Texas for Courtney's wedding in November! Girls trip!
The bridal shower was at 2:00 pm and the Bama game started at 2:30 pm, so after the shower I raced back to Trussville to meet up with Chris at his parents house to catch the last quarter of the game. It was a sad day for Bama fans as we fell to Ole Miss. At least my GA Dawgs won.
Sunday – I woke up early Sunday morning and finished cleaning the house. We met up with Laura and B at World of Beer for a mimosa before we headed to Breaking Bread.
We had media passes for the Breaking Bread and we were super excited! Laura and I talked about how when we were in high school, we both really wanted to be in journalism some how when we grew up. While neither of us are writing for a newspaper or TV station….having those media passes made us feel super awesome!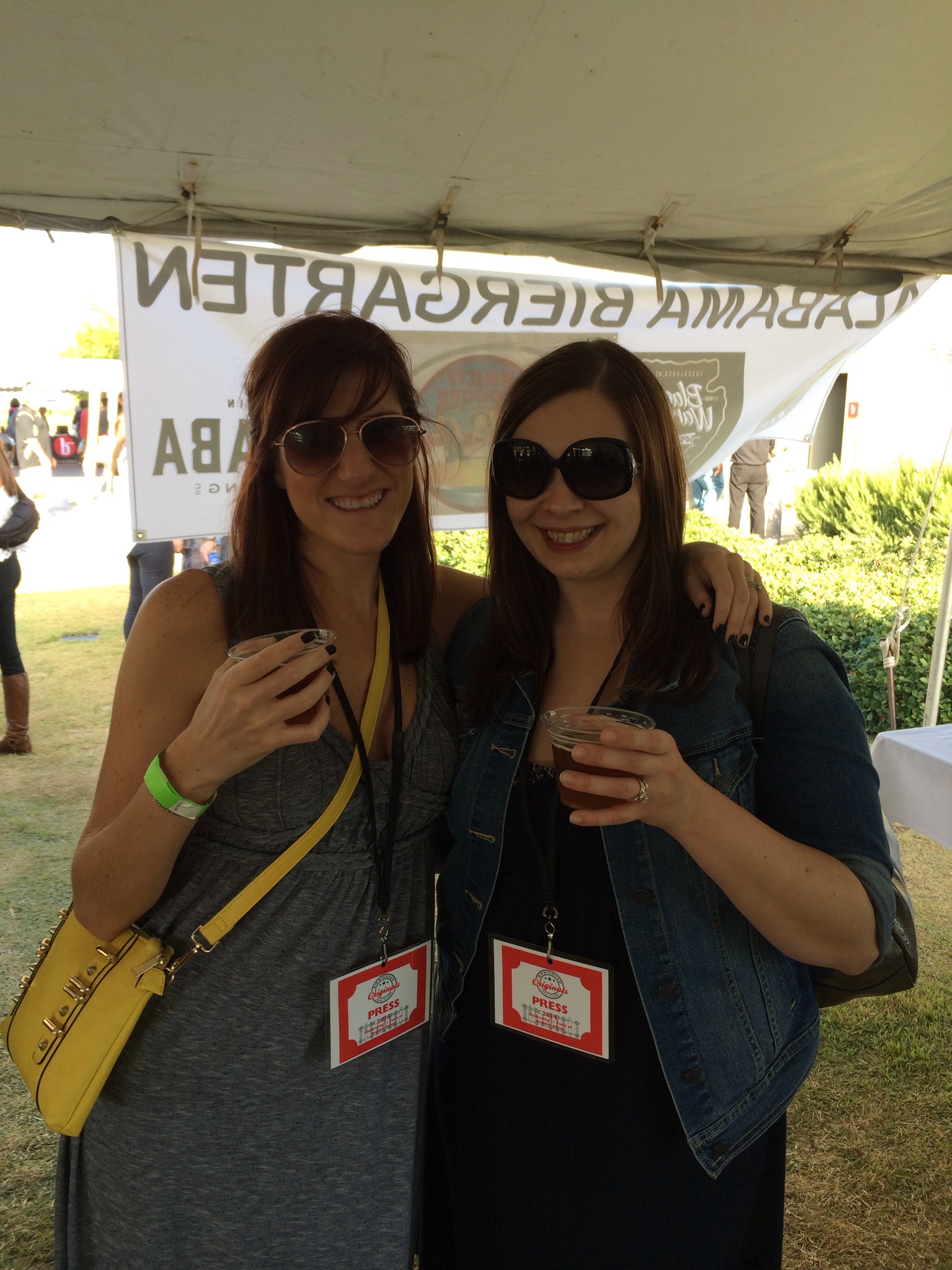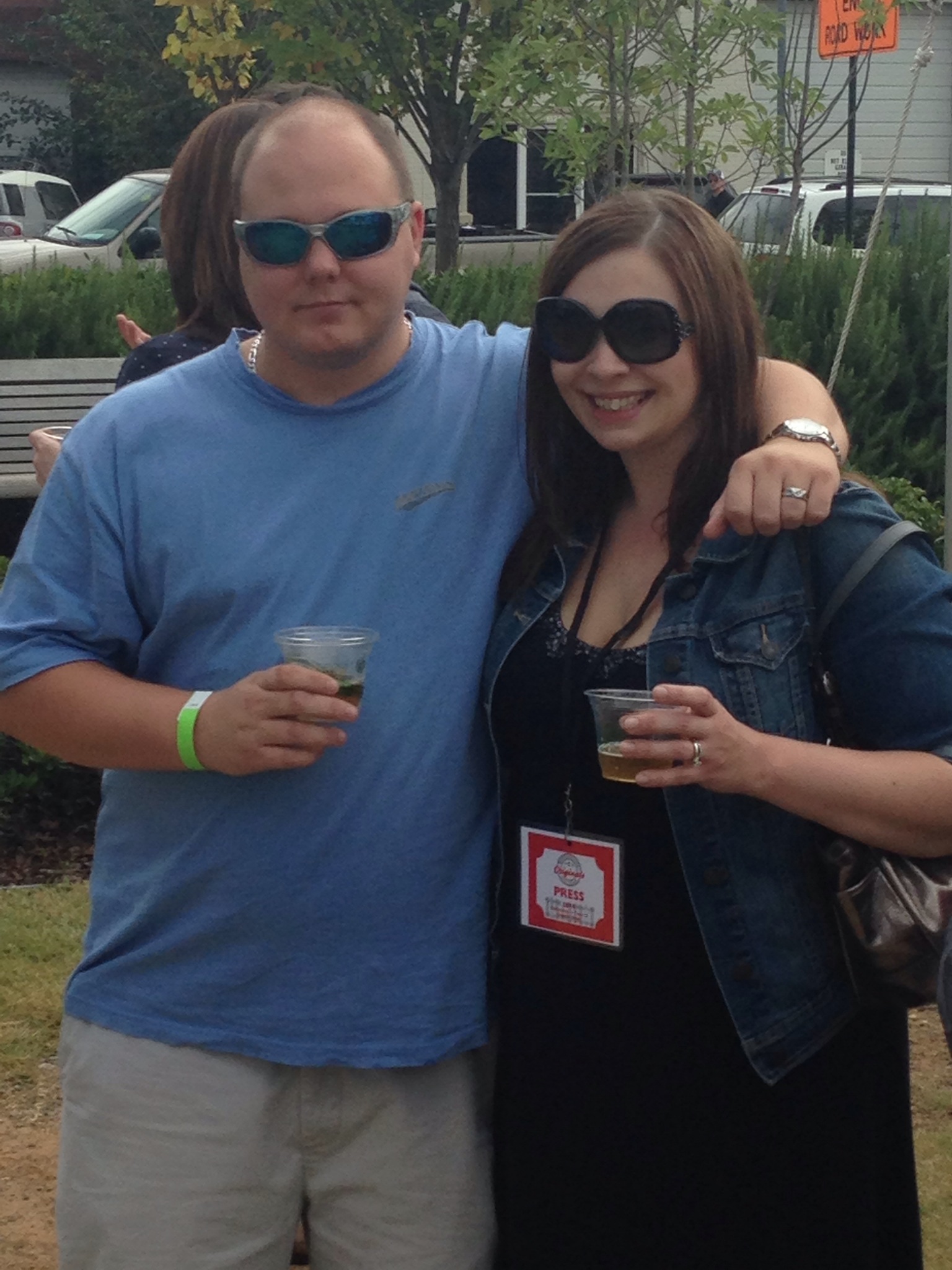 This event was amazing!!! We could not have asked for better weather for the day! It was perfect! There were a lot of people there, but not so many that it was uncomfortably crowded or anything like that. We didn't really have to wait in lines for food either. You basically walked right up to each restaurant and could talk to each of the people working about the food, or their venue, or anything else you wanted.
And you guys….the food…..the food was AMAZING. Some of the best restaurants in Birmingham were represented and you could tell! I let Laura take most of the pictures for with her fancy camera, but I did snap a few with my phone for this post today.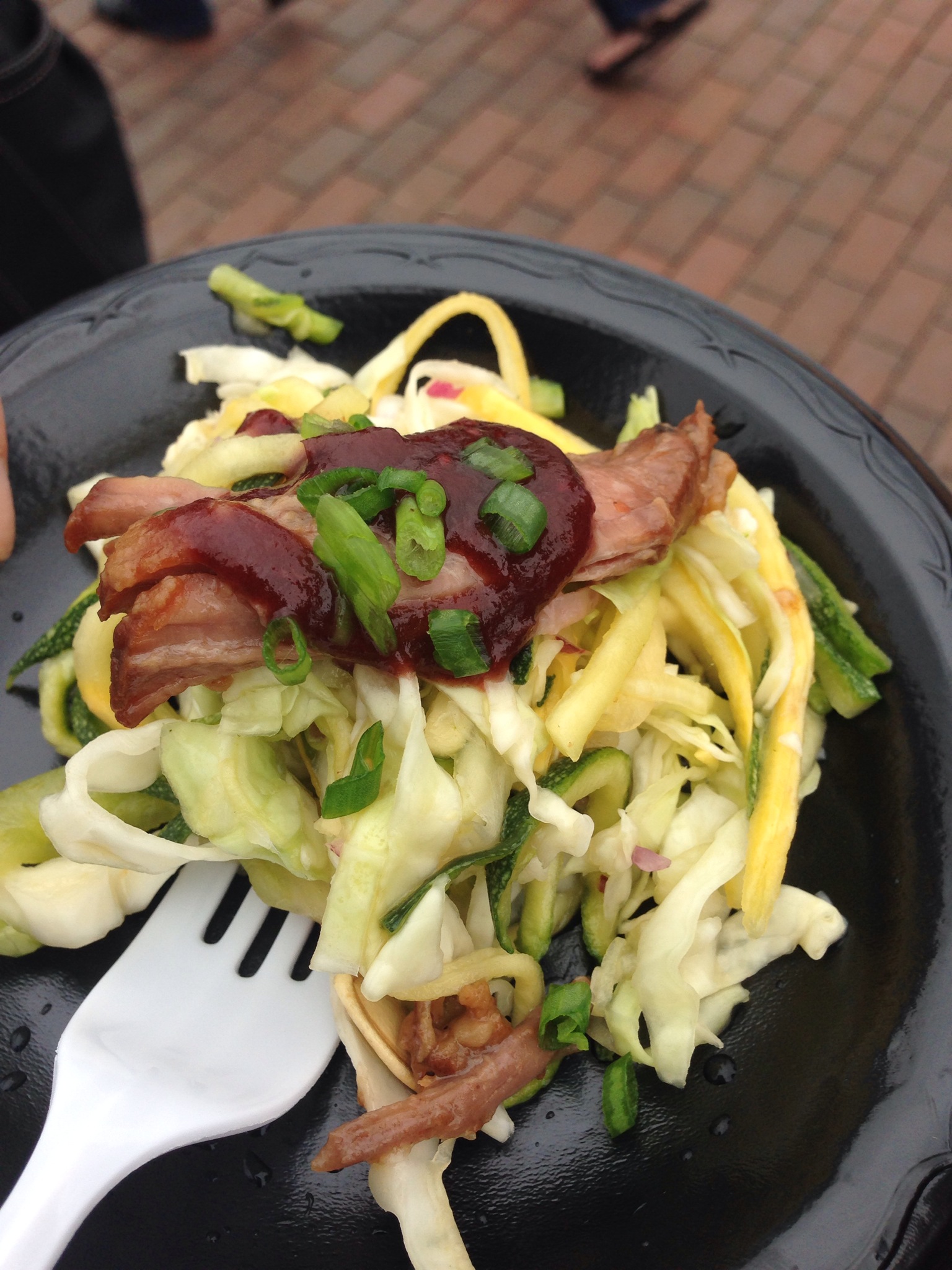 Braised short rib over slaw
Homemade ice cream with warm apple cobbler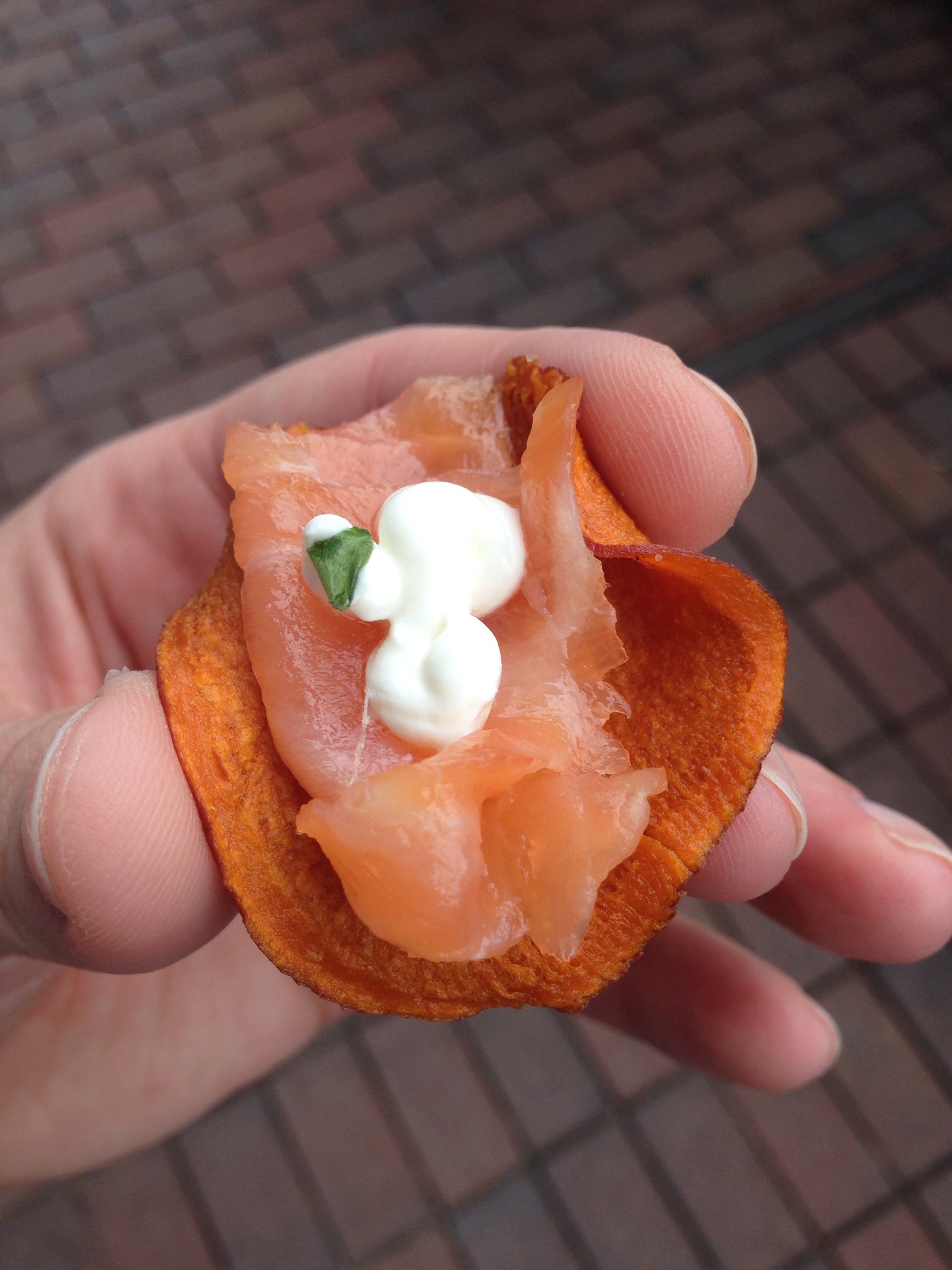 Salmon on a sweet potato chip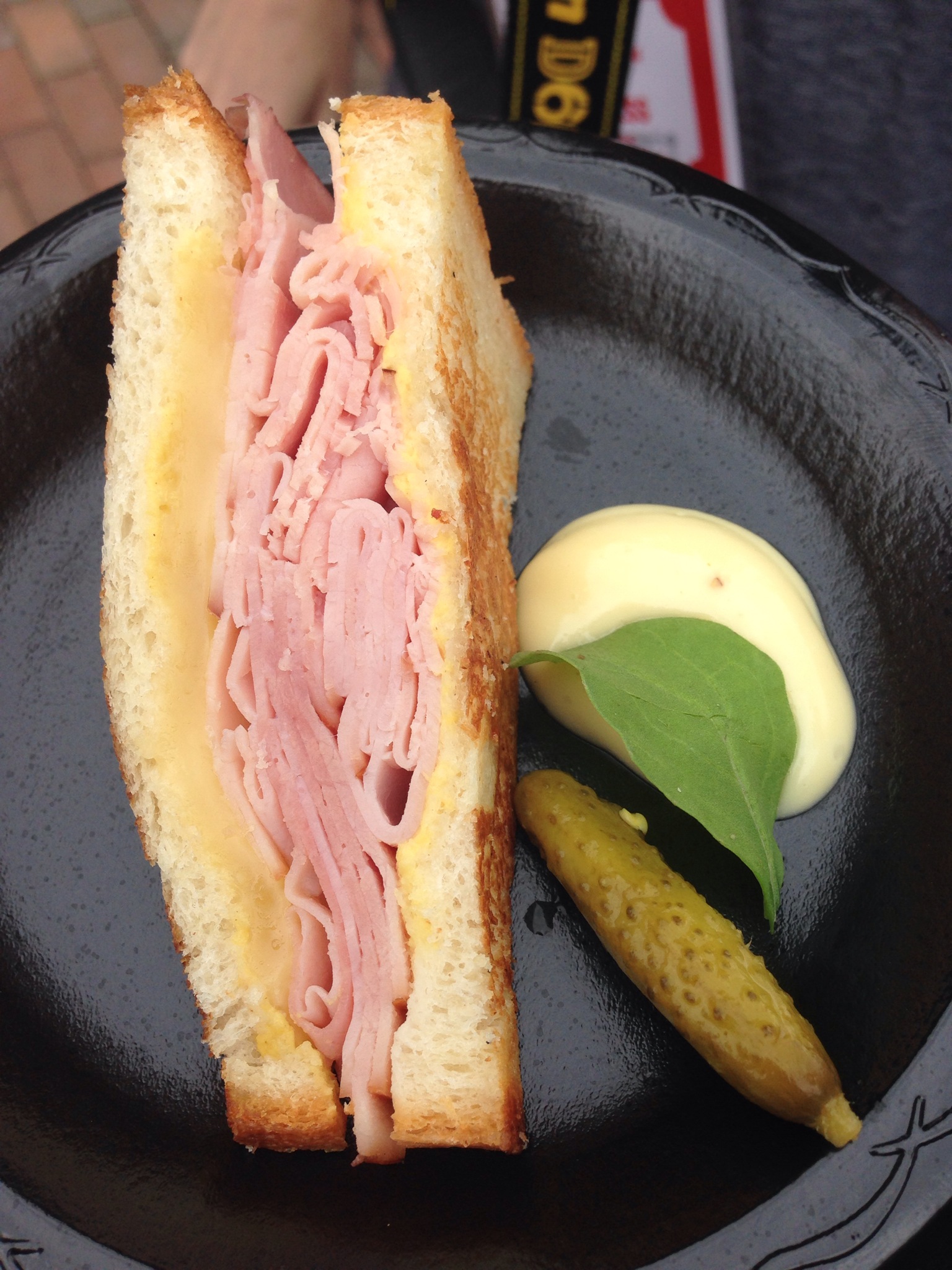 ham and cheese sandwich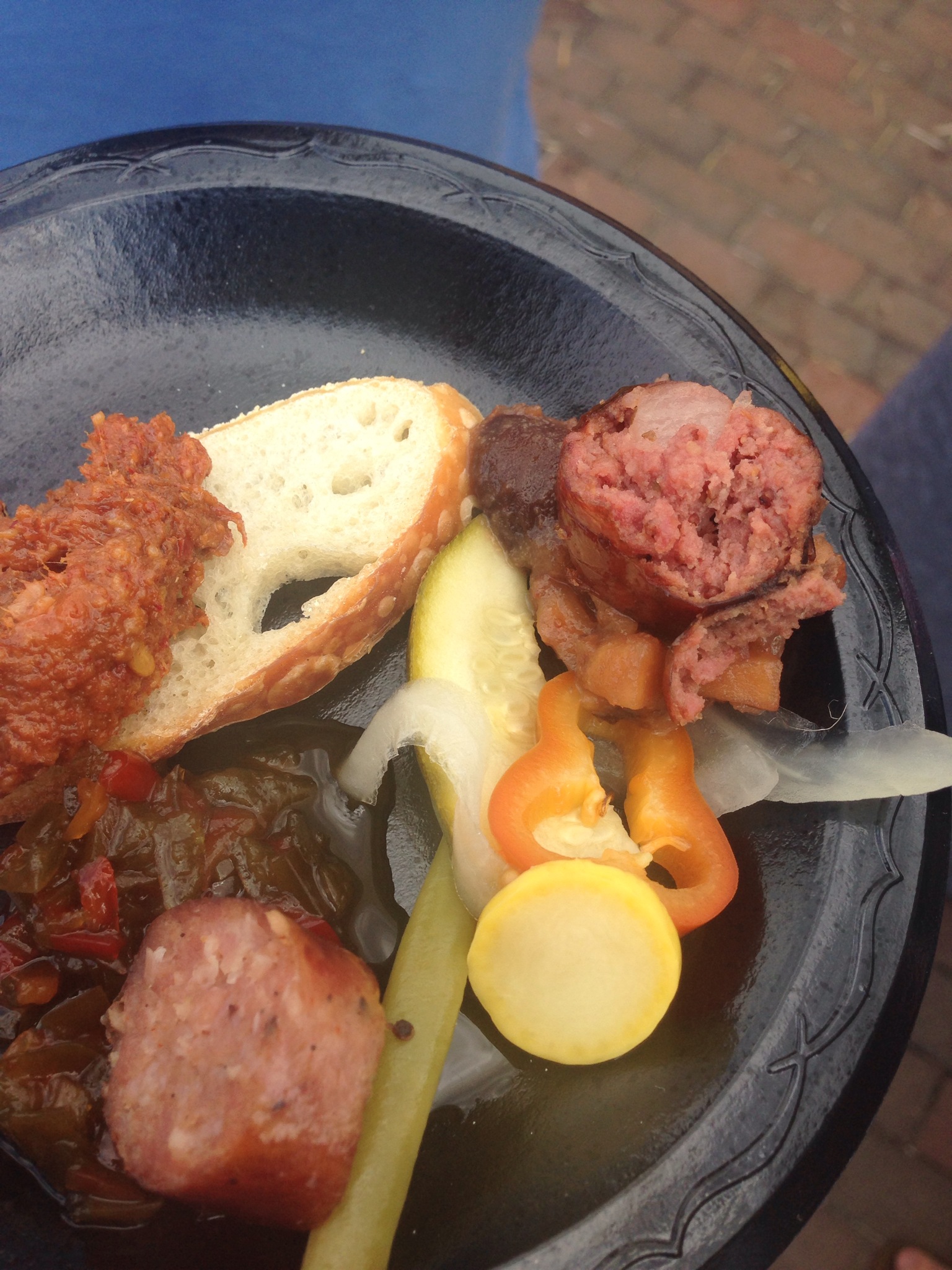 different types of sausage, one was dipped in pepper jelly and there is a sausage spread on the piece of bread that was just delicious!
Not pictures was tons of amazing food! Hot waffles with pork and a balsamic glaze reduction, sausage over corn bread pudding, scallops, sausage sliders, pumpkin cheesecake, chocolate beer pudding, and so much more!!!!
I am so happy how far Birmingham has come. It really has turned in to a foodie town and these restaurants make me proud. The event was held at Railroad Park, which in itself is another huge accomplishment for Birmingham. The park is beautiful! I may share some of Laura's pictures later this week with you!
After eating all of the food, sitting through a wine tasting and drinking lots of local craft beers in the beer garden, we made our way over to the lawn to sit and listen to some live music. They had a great band there that was playing what Chris called "whiskey music." Just take a look at how beautiful the sky was!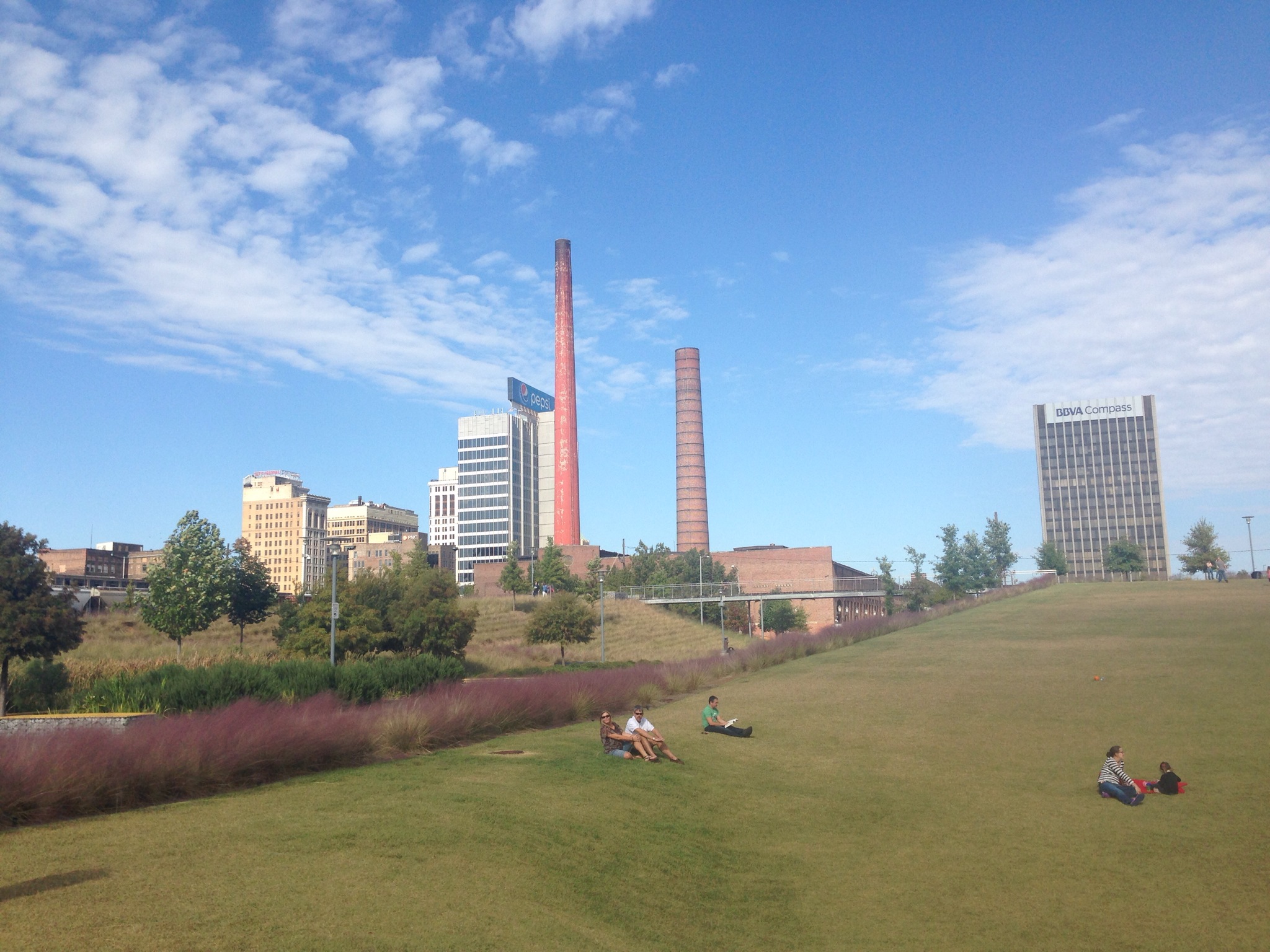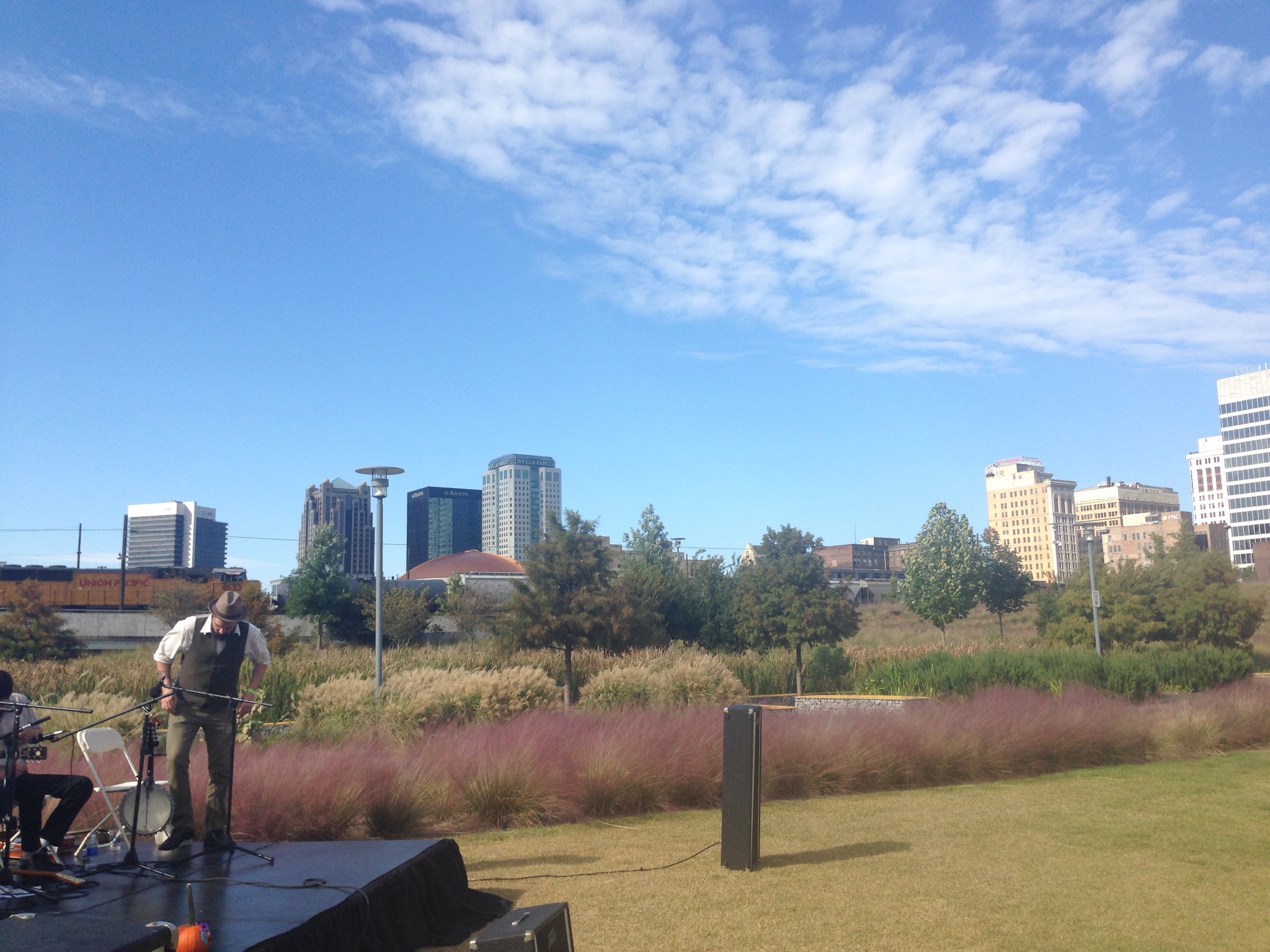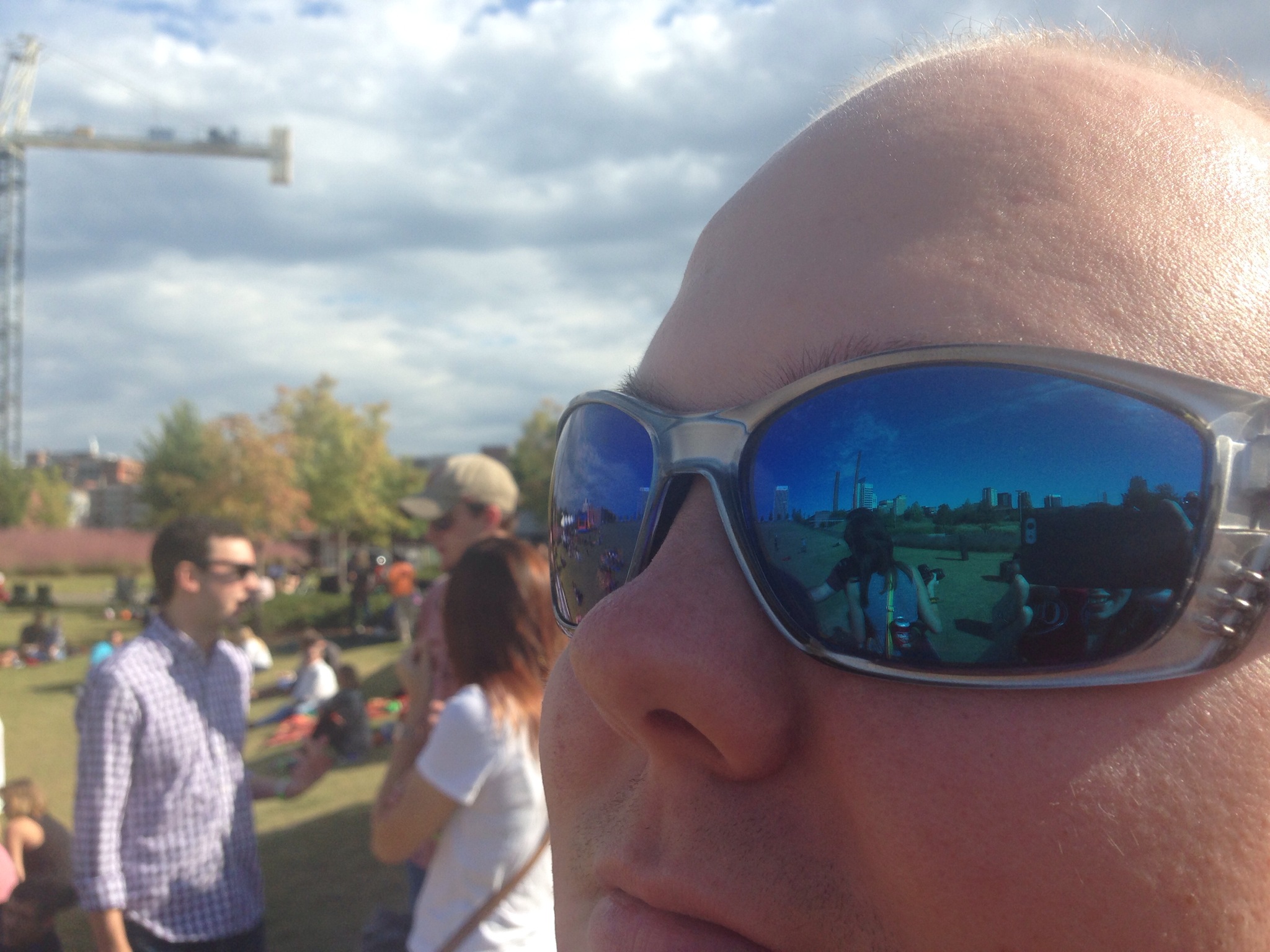 I tried to be all artistic and get the skyline in Chris's glasses
After we left Breaking Bread, Chris and I headed to Target to get some groceries for the week and came home and called it a night…watching reruns of How I Met Your Mother while doing some laundry.
I hope you all had a wonderful weekend!