So I am not sure if any of you have noticed or not, but it is the middle of April. Um, what? Yeah…I am just as surprised as you!
Friday- On Fridays, I normally meet up with my "Lunch Club" and this Friday was no different. We met up at Urban Cookhouse in Homewood. Nothing will get your weekend kicked off better than a girls lunch! I ordered the Very Berry Salad with grilled chicken and it was DELISH!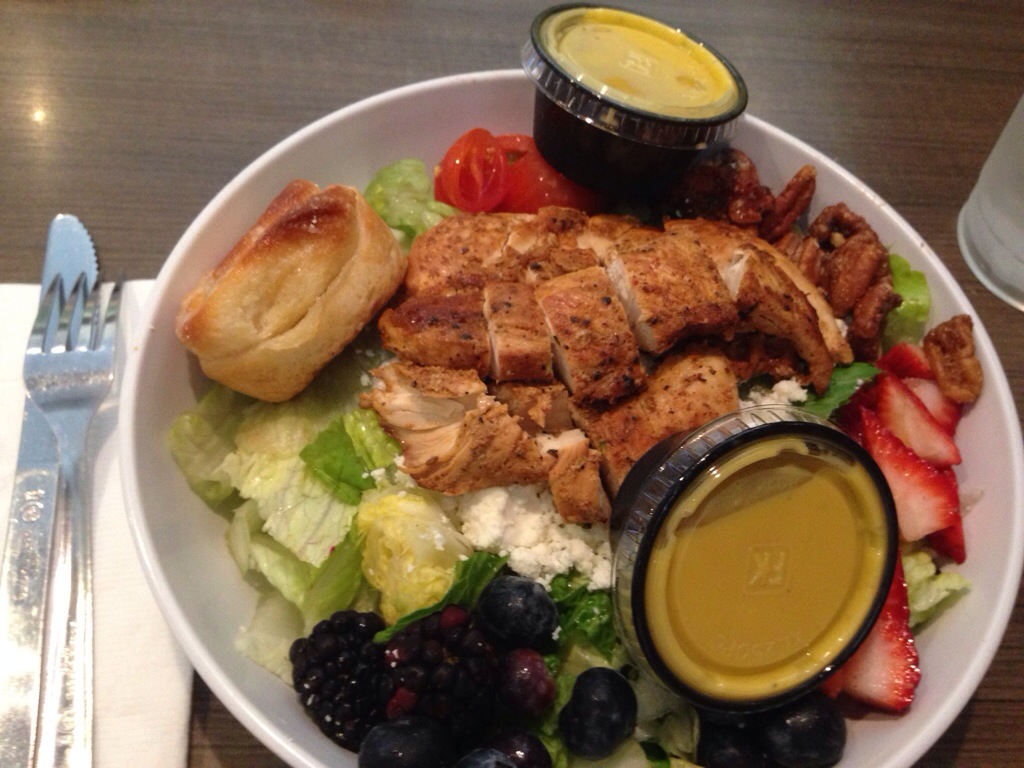 After work, I met Chris and one of his new found friends over at On Tap for a beer and some chit chat on the patio. Then we came home and hung out on our deck with the dogs. I love the weather this time of year and we are taking full advantage of all the outside time!
Saturday – In the morning I made breakfast and we caught up with some of our shows. Chris headed outside to cut the front yard while I cleaned the house and did some laundry. Afterwards we ran some errands and picked up some groceries for dinner. My sister, her husband and two of their kids came over for dinner Saturday evening. It was so much fun! I made BBQ turkey meatballs, homemade baked sweet potato fries, baked beans and cheddar bay biscuits. My sister made chicken quesadillas, a veggie tray with her homemade ranch dip, a fruit tray and she brought some fritos with cheese dip, and tortilla chips with spinach dip. When was the last time you had a frito? Holy yum!
We basically just sat out on our back deck for several hours chatting it up while her boys played with my ipad and video games. We realized that we had never hung out as couples by ourselves for no reason other than to just hang out! We usually all get together for holidays and birthdays…and my sister and I have gotten together on our own before…but never all of us. It was so much fun and I hope that this becomes a regular thing!
Sunday – In the morning I made breakfast and once again we watched a few more of our shows. Then it was off to the grocery store and food prepping!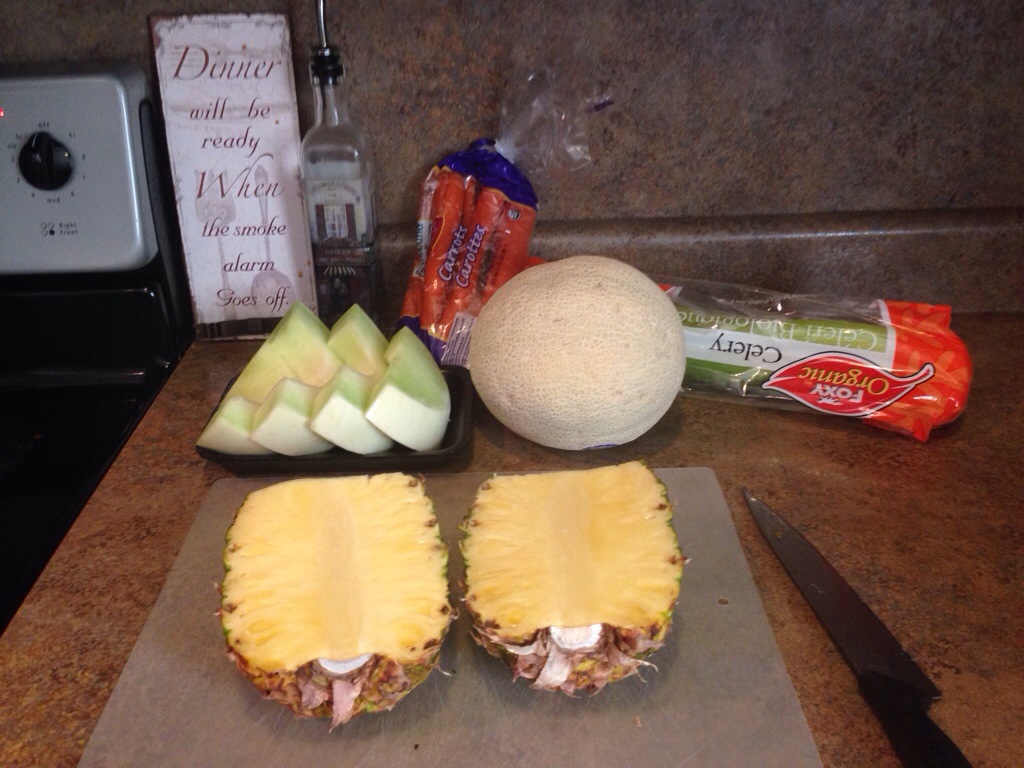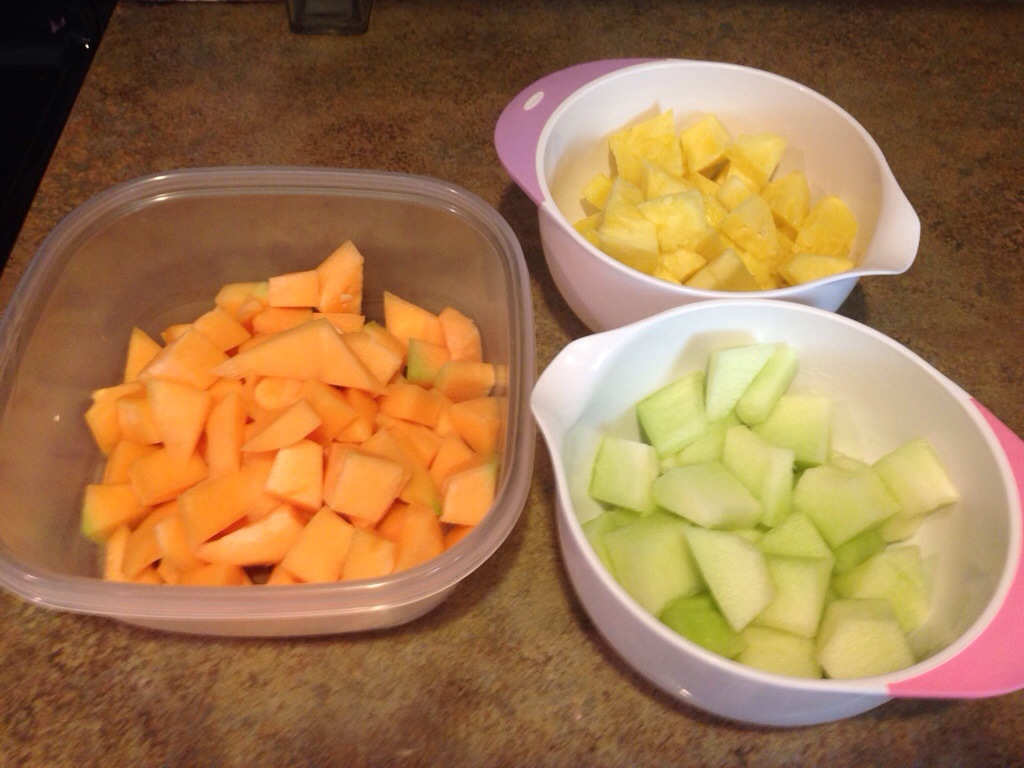 Sunday evening we started watching Surviving Jack. It is a new show with Christopher Meloni….whom you might better know as Detective Stabler from Law and Order SVU. The show takes place in the 90's and I really enjoyed it so far. Maybe because I love the 90's and the music?!?! Yes, probably…that and HELLO it is Stabler! If you need some new shows to watch now that the regular season is coming to an end for most shows, you should check it out!
Then you have these two sassy kids…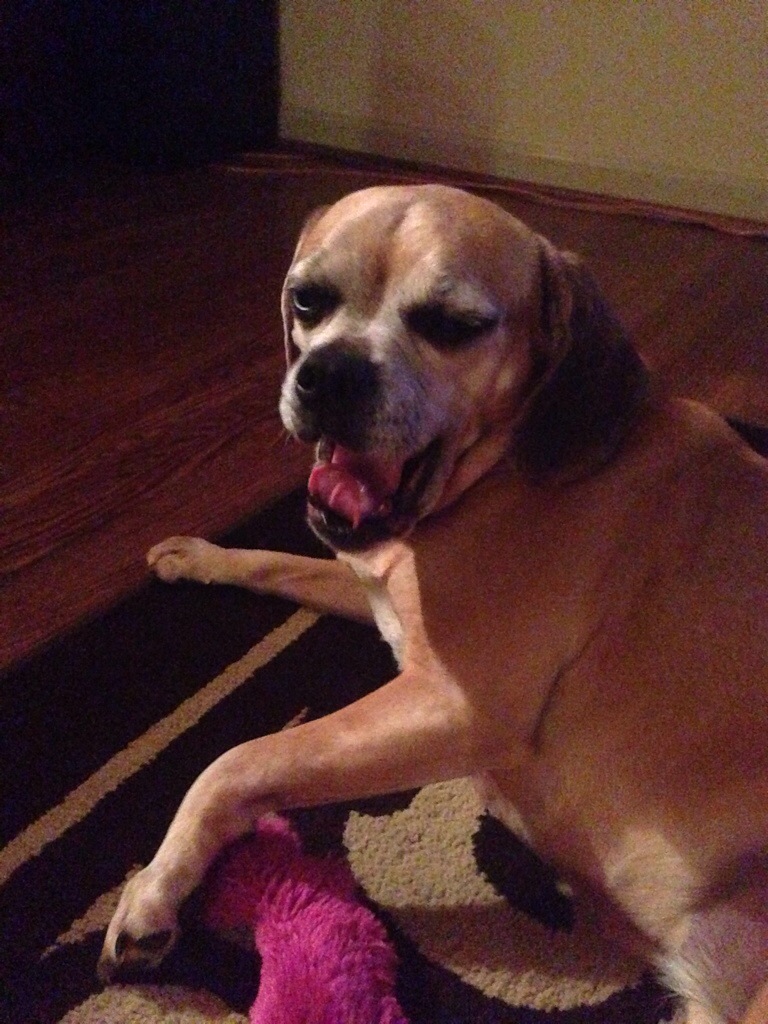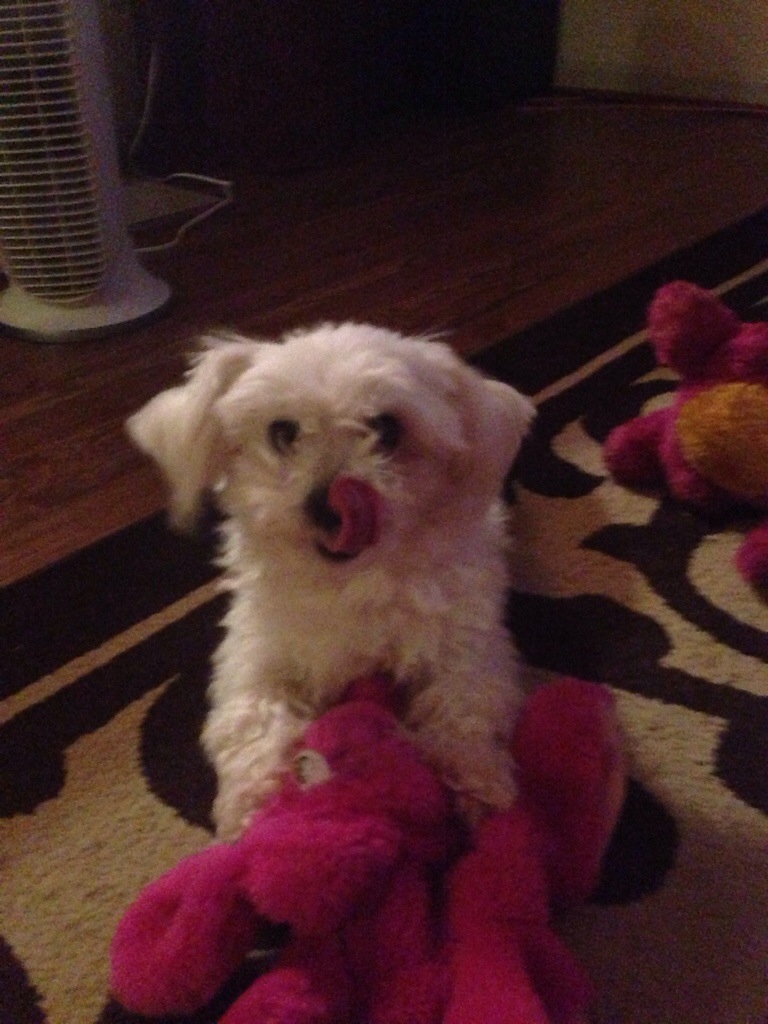 I hope everyone had a great weekend! Happy Monday! (If there is such a thing?!)