We had the most gorgeous weather this weekend!!! It was hot (in the mid 80's) but the humidity was low. That is something that we don't get to experience much down here. Usually the humidity makes it unbearable even in the 70's sometimes. So we took full advantage and hung outside most of the weekend.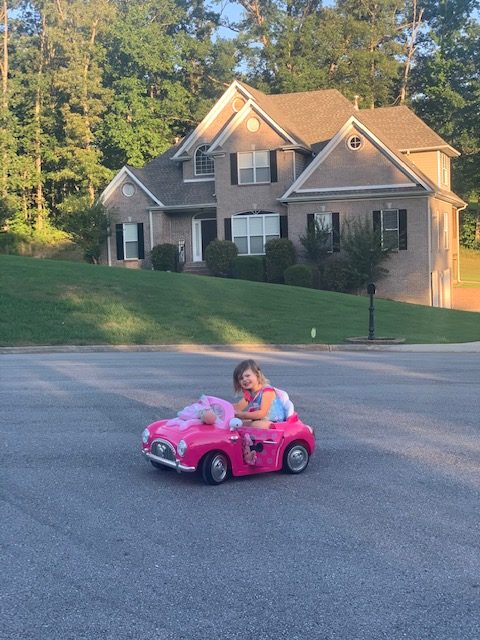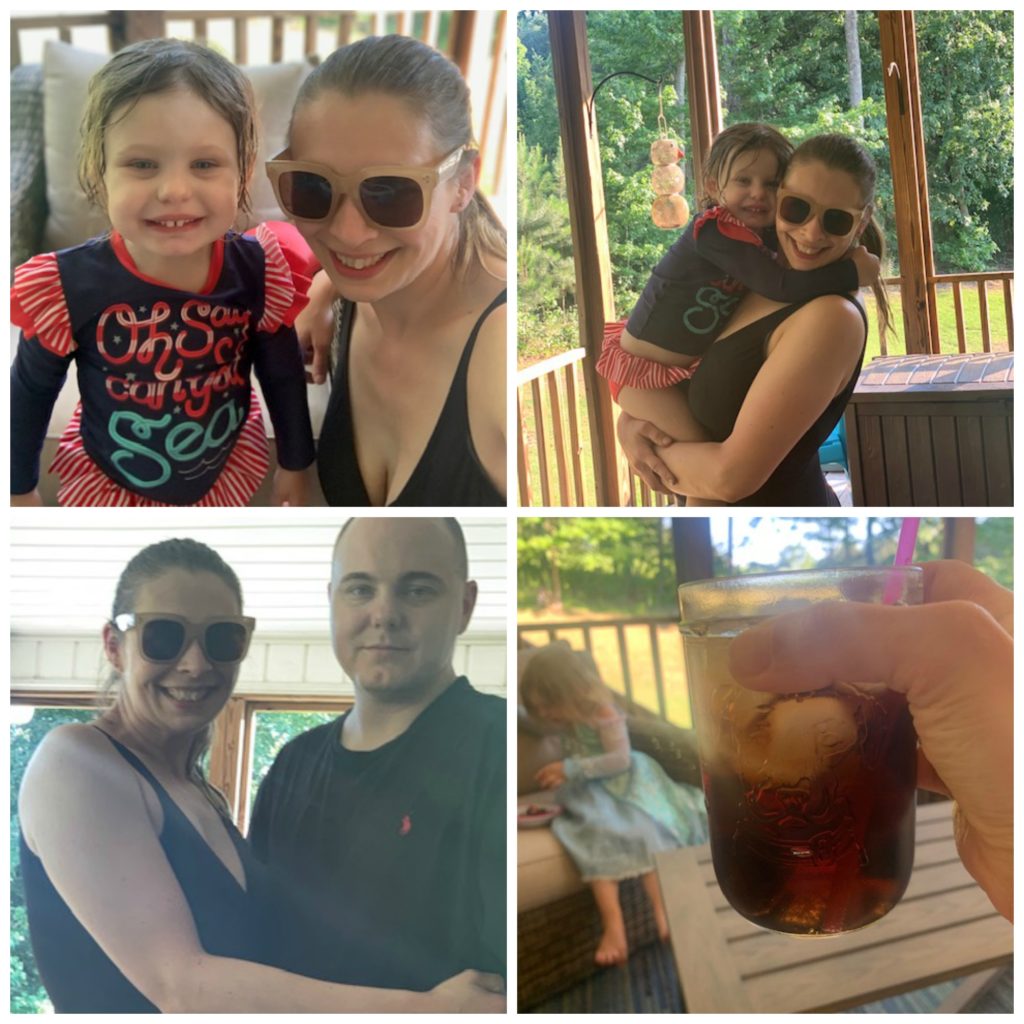 I ordered a sprinkler on our Shipt order Saturday, and Zoe was so excited! It is her new favorite thing to do! Plus, our grass gets watered more evenly than say the slip n slide. I made some low carb strawberry margaritas for Chris and I to sip while we were out there. They were incredible, recipe to come!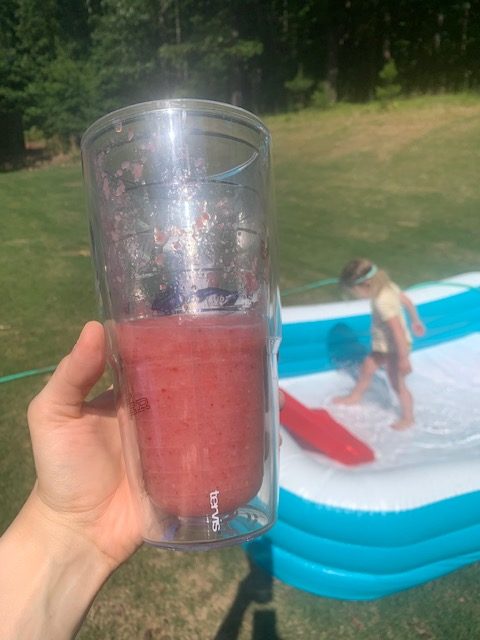 Saturday night, Chris and I hung out in the game room after Zoe went to bed. We watched an old Tomorrowland and chatted. I love hanging out in that room so much. It has come together so nicely. All of our arcade games fit in there, and we have our old school consoles set up down there as well.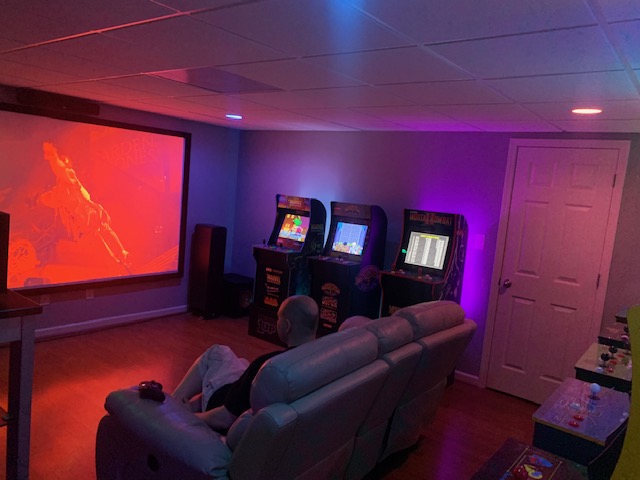 Sunday, we ordered burgers and BBQ from Full Moon to be delivered. Zoe and I ate our burgers for lunch, and had some BBQ turkey for dinner with some green beans that I made in the air fryer. So good. (I ordered the kids meal burger for myself because it is a better portion size for me, and I wont lie, their half moon cookie is FANTASTIC that comes with it.)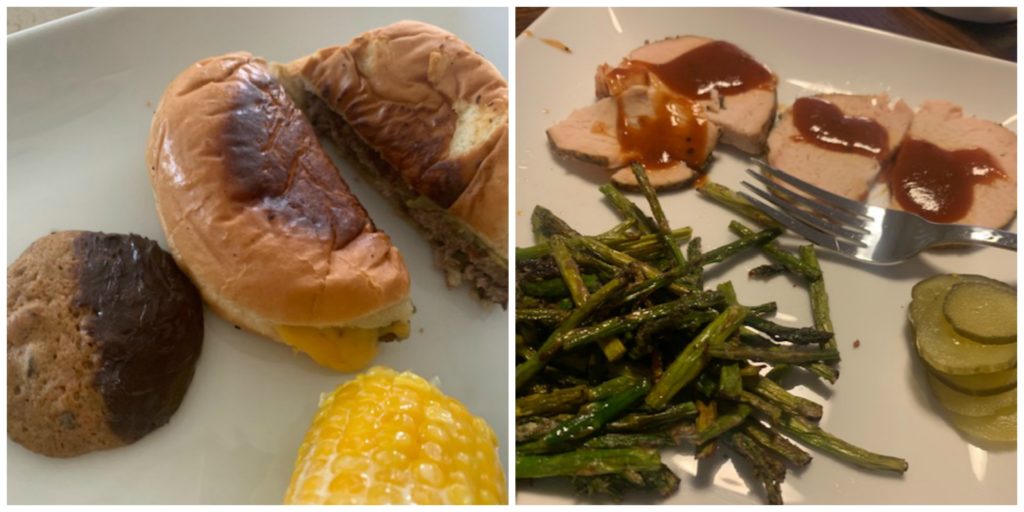 Zoe is really into playing games right now. We pretty much play Mario Kart every day when I am done working. And she whips out all the board games every chance she gets. This weekend we played several rounds of Cooties.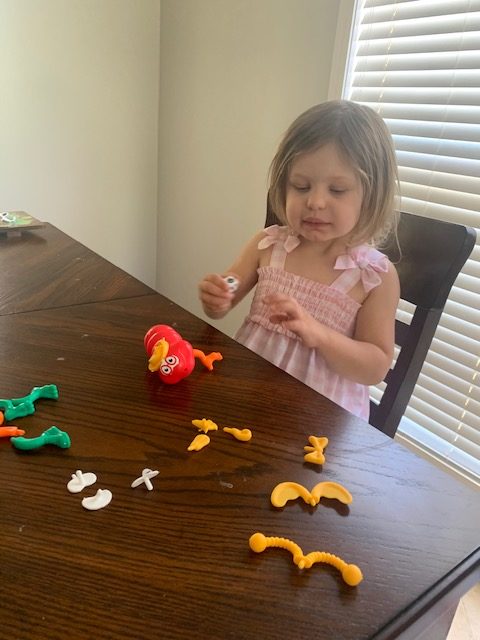 And just like that, the weekend was over. Back to the grind today. Thanks to all of you who gave me some plant suggestions on Instagram stories. I suck with plants, kill them all. Hopefully we can get something that will at least survive the summer. Our mailbox bed is looking sad, and so is our porch.