The weather was absolutely incredible this weekend!!! It was in the low 80s each day with plenty of sun and a slight breeze. I decided to get Zoe's pool out. It went really well, until we discovered there must be a hole or leak in it. Zoe made the best of it though and played for hours, even as the water slowly drained out.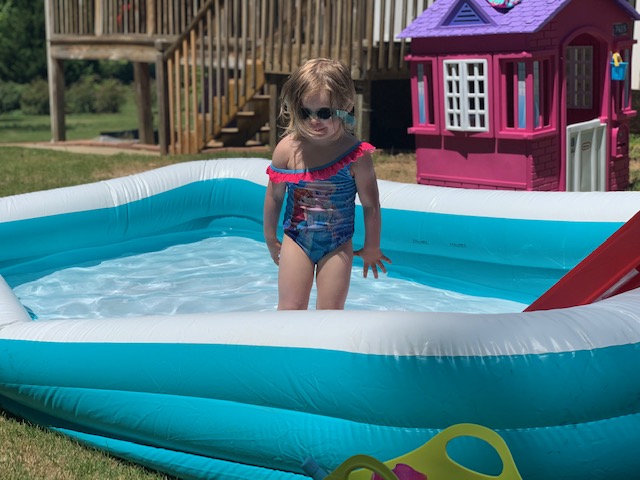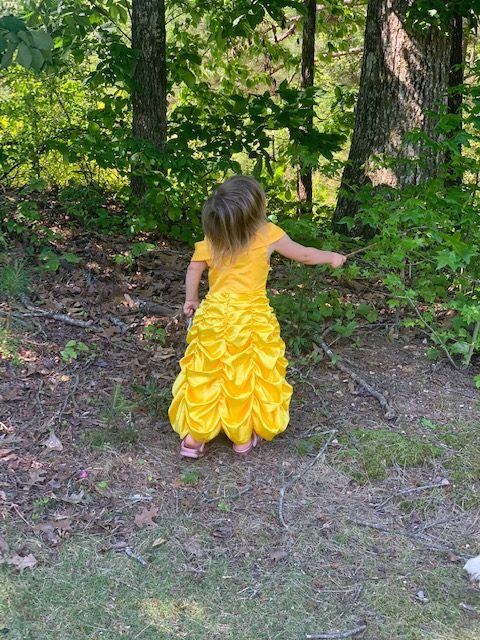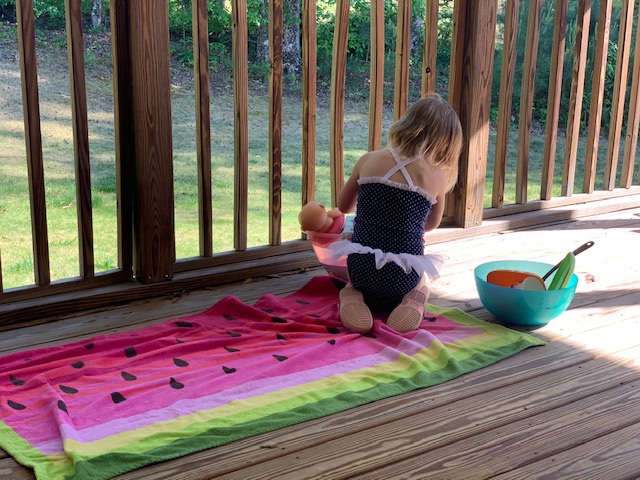 She also spent a lot of time playing with her bath baby doll and bathtub. This was a birthday present from last year that has gotten hours and hours of play! We got her a swim barbie for Easter, and she puts them both in the tub and pool. The swim barbie often ends up in the bath/shower with us too.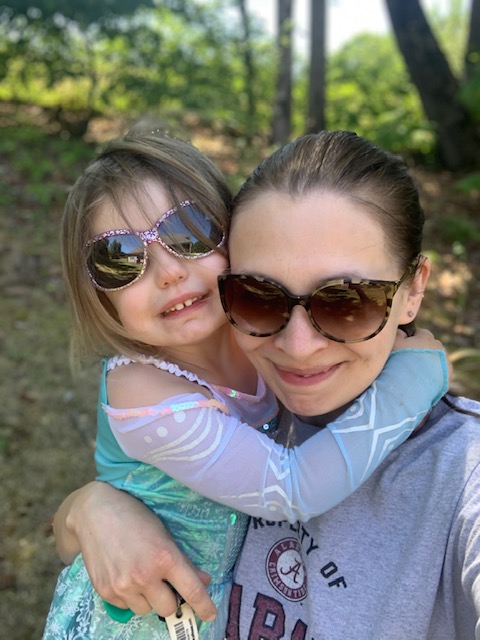 Sunday, we hung around the house in the morning, and decided to take my car for a drive. We drove all around our town. I was really surprised to see how crowded some stores were, especially Publix and Home Depot. We haven't been inside anywhere since March 13, getting groceries delivered weekly from Shipt or Instacart. It was actually kind of sad how excited Zoe was about the car ride. She squealed in delight, packed snacks and barbies to take to play with. She fell asleep on the way back to our house, apparently the excitement got to her! She hasn't napped since the quarantine began either.
I cant say much, because Chris took a shower and I put on a cotton dress, foundation and mascara for the car ride, knowing we weren't getting out anywhere. We even drove around our neighborhood when we got back, because we weren't quite ready to go back to the house.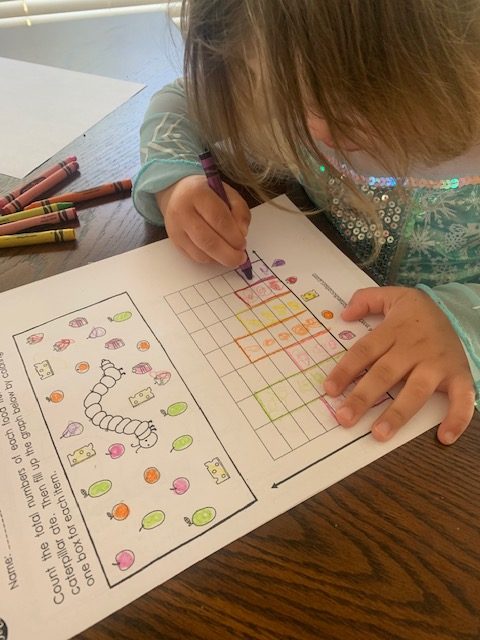 Other than that, we have just been working, fitting in lessons, and enjoying all the outside time before it gets too hot. I really appreciate that Zoe's school has supplied us with some worksheets while we are all home to incorporate in. We learned all about the life cycle of a butterfly last week. She even did her own graph and understood how it all worked. So cool to watch how her brain learns!
I hope you all are hanging in there. Has your state opened back up yet? Ours has retail at 50%, but most daycares and salon type services are still closed. Restaurants are carry out or curbside pick up only.
This is me watching all the people who go out with the first phase opening and see what happens…