It was another beautiful weekend here in Alabama! The sun was shining (for the most part, we did have thunderstorms Saturday night) and the temperatures were in the upper 70's.
Saturday morning we were out the door early to drop my car off to get new brakes. Ugh. I hate paying for shit like that, you know? We made the most of our early excursion by stopping at Metro Diner for breakfast!!! They just opened in our town a week or two ago, and the place has been packed out ever since. It was soooooo delicious and our service was wonderful! We will definitely be back.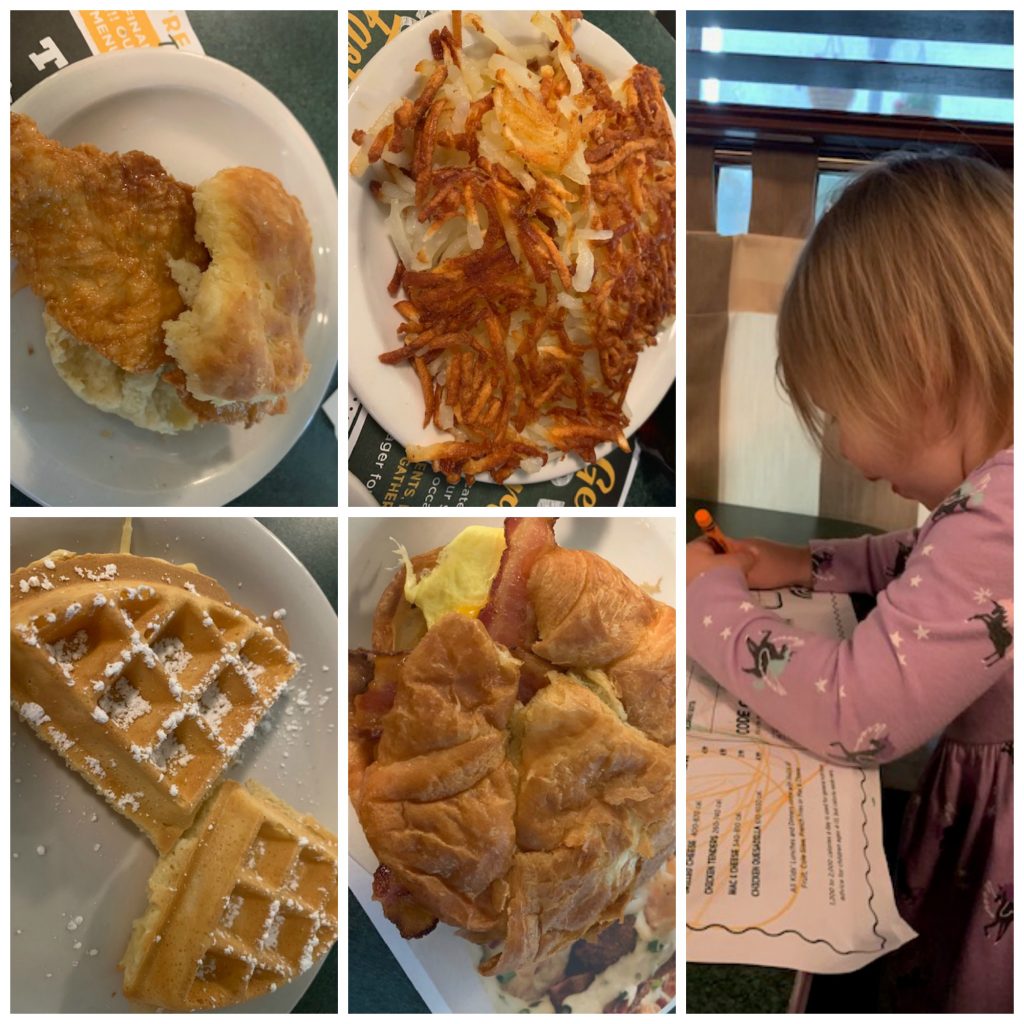 We ran some errands, picked up my car and were back home in time for lunch and naps. Zoe was wore out, and took a glorious nap. I got so much stuff done around the house. Three large trash bags full of stuff were purged from our spare room, and I got some cleaning done.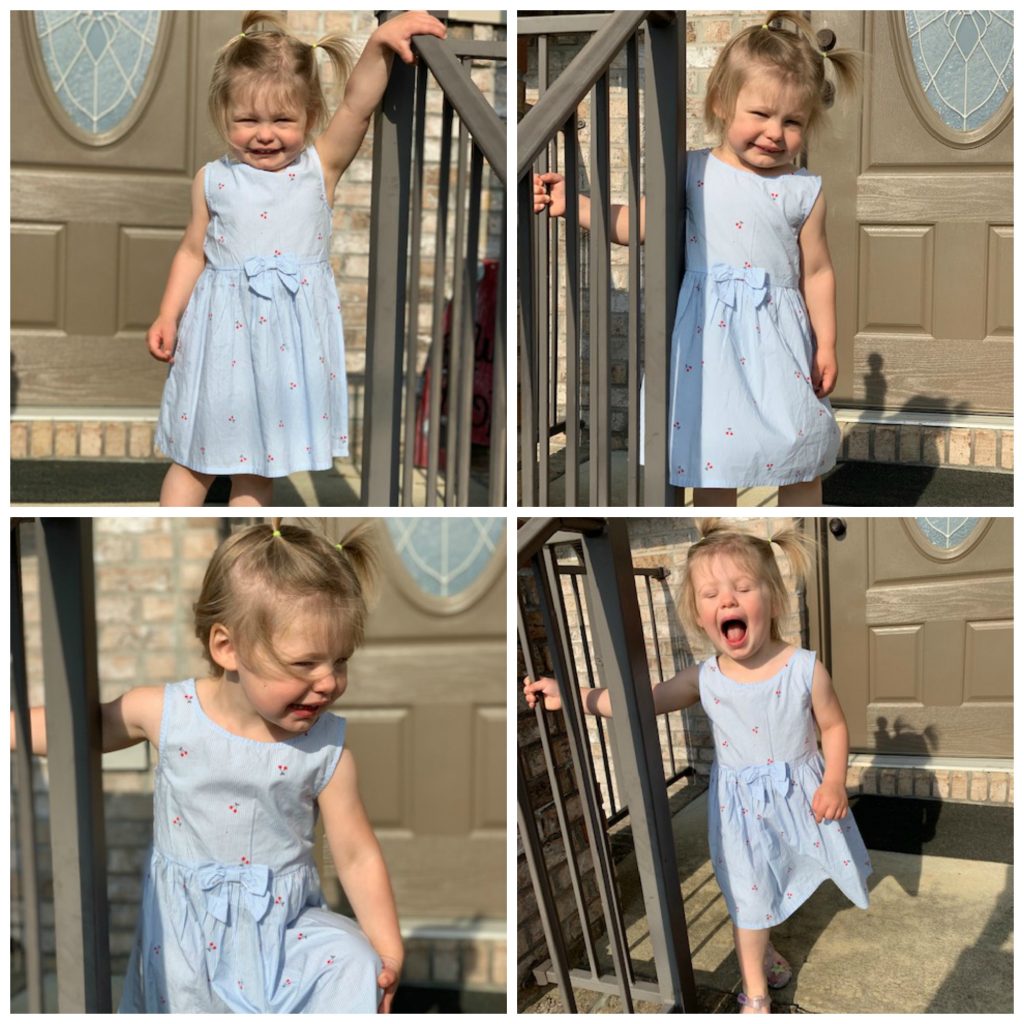 Sunday morning, Zoe and I checked out the new Aldi that just opened this weekend. It was soooo nice inside! I was really impressed with their stock, the store was so clean, and our cashier was super friendly. We got SO much stuff for the amount we paid, and I plan on doing most of our grocery shopping there from now on.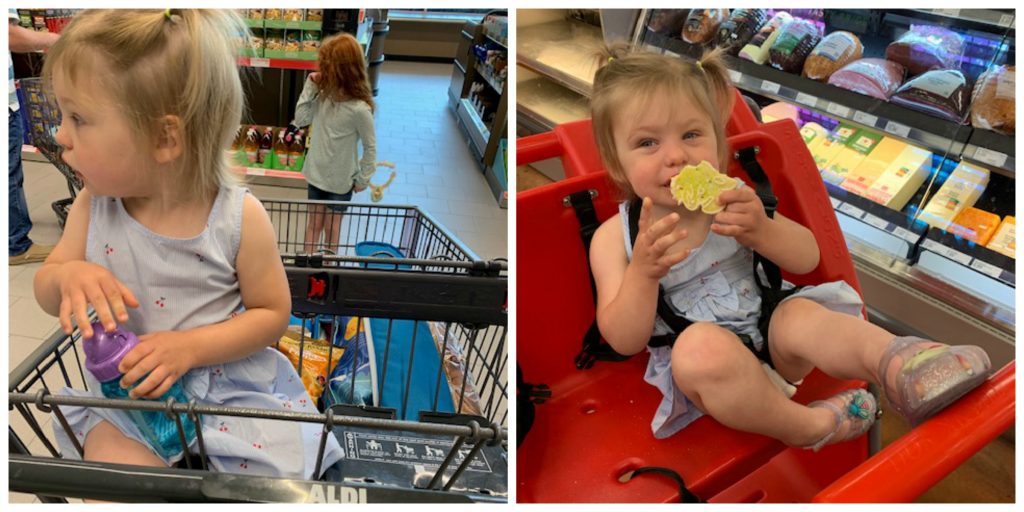 We did have to go to Target to get Zoe some pullups, a new pair of shoes and a few things Aldi didn't have. I swear Zoe's feet grew an entire size over night. The shoes she was wearing just a week ago no longer fit. We grabbed these rose gold Cat and Jack sandals, and they are sooooo cute on!!!
I made some afternoon lattes for Chris and I, and Zoe said she wanted one. Obviously, I am not going to give her coffee….so I made her a "special chocolate drink" which was chocolate milk with a spritz of Reese whipped cream. She was soooooooo excited and basically licked her cup clean. Its the little things! We also made "dirt cups" this weekend, and she was totally amazed by them.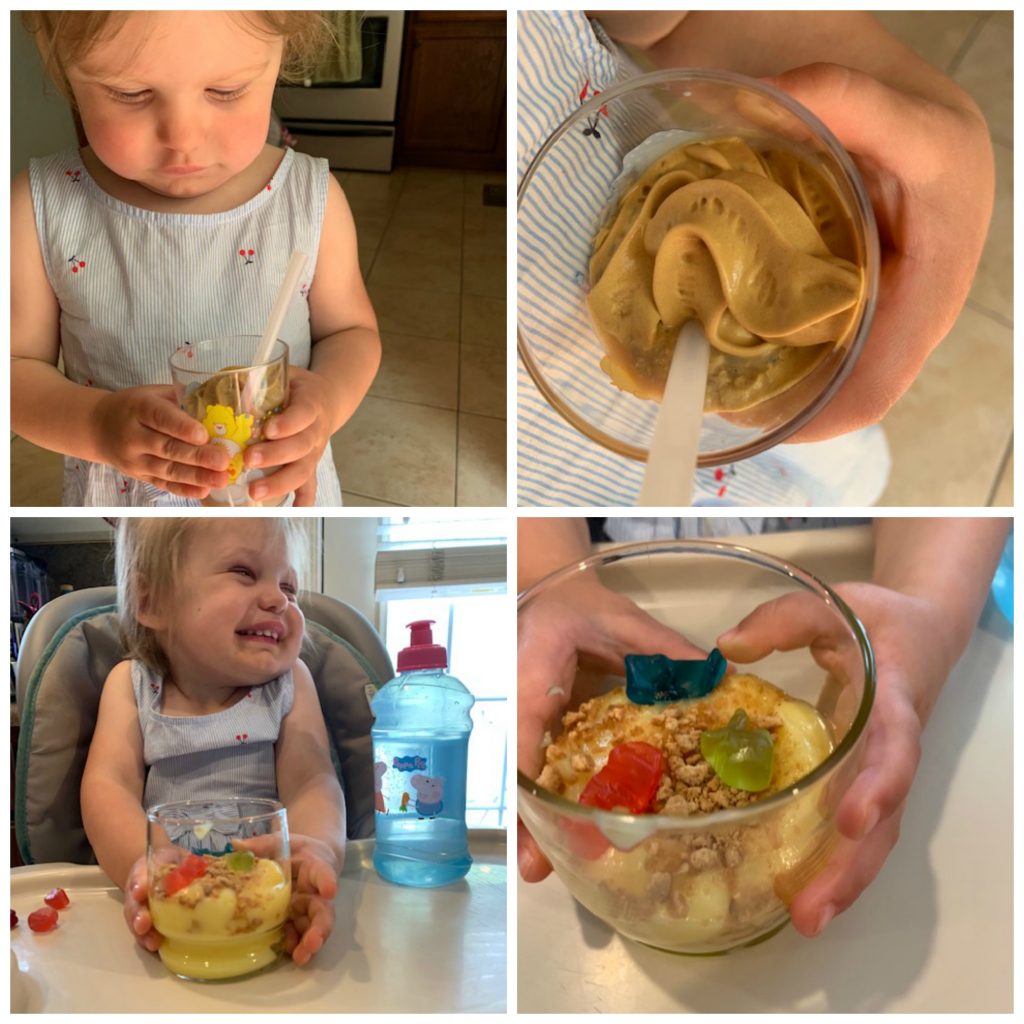 Sunday night we settled in, caught on Greys and had some roast beef au jus sandwiches that were delicious!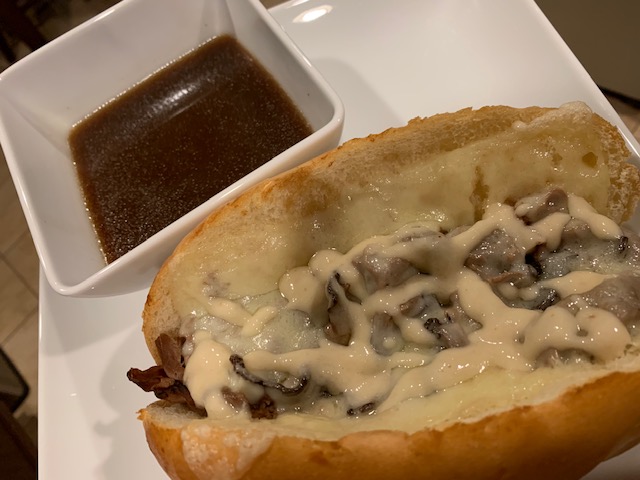 I feel good having gotten a lot straightened up and purged this weekend. I am ready to tackle the week!!! Linking up with Biana.