Oh weekends, why must you be so short??? Why can't a work hours go by as fast as a Saturday afternoon? These are the questions I ponder every Sunday evening as the clock strikes closer and closer to bedtime.
I had a fantastic Friday since my nephews stayed with Zoe and I all day. I got lots of work done, Zoe took her normal naps and the boys had some video game and down time while I worked. And then we took a break and played a game of Life. We had so much fun playing!!! Friday evening, we packed it up and headed to meet my sister for an early Mexican dinner at Mi Casita. It was delicious, as always.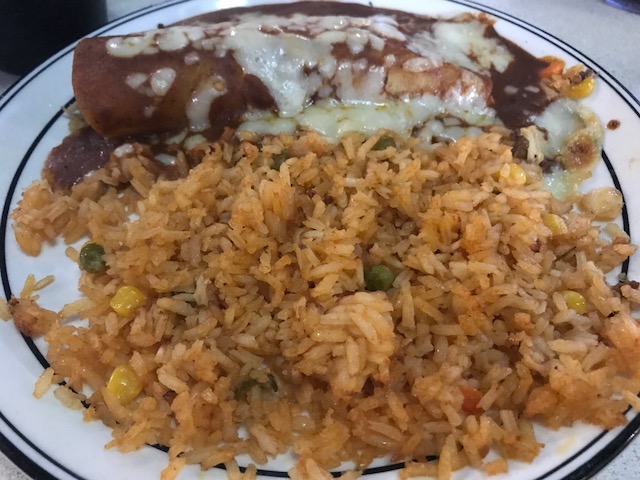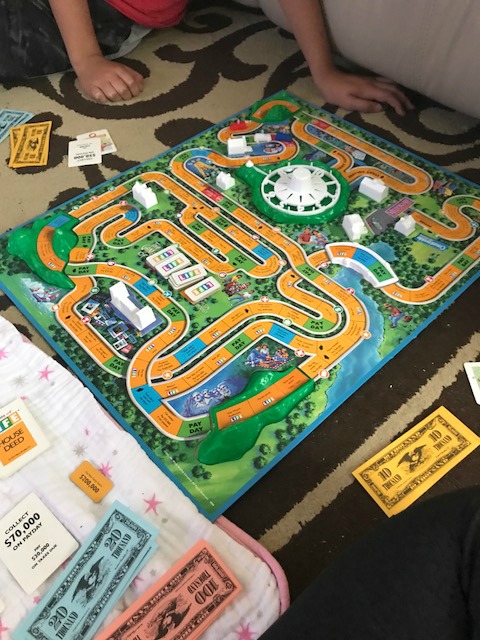 Saturday during Zoe's morning nap, I cut the front and side yard. It was so hot and so humid I thought I might just kill over a few times. Woof. I got it done though and was so proud of myself! During her afternoon nap I cleared out the remain "storage" type items that were sitting in my office so that I can finally start making it look like an office. You know, the one I have been working out of the last five months and ignoring the disaster that was everywhere.
After all that work, I figured I deserved a break so I played some Mario Kart on the Switch! I was determined to win a gold cup on each of the tracks and I so did. I unlocked tons of new car options. You know, life goals.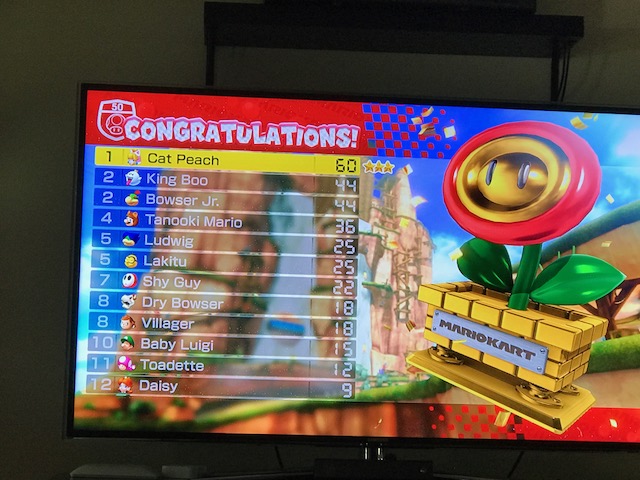 Saturday evening we met up with Chris's parents at Crazy Horse, one of our favorite restaurants. You won't find a better steak anywhere. We enjoyed catching up with them, and Zoe was glad to get out of the house for a little while.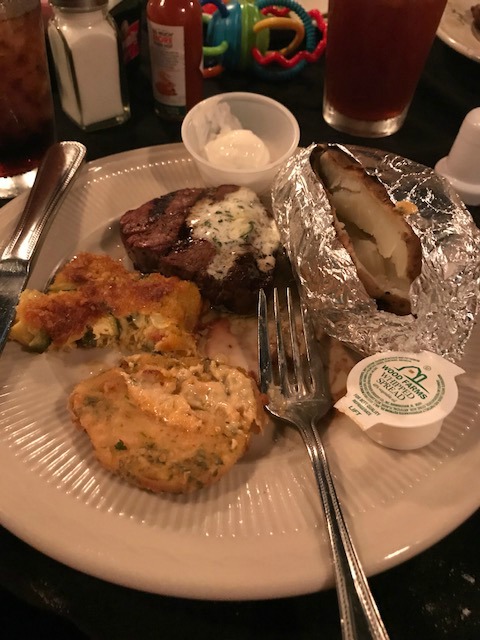 Sunday was meal planning, grocery shopping and just laying low. I started reading Hello, Sunshine and got about 40% through the book and Zoe and I read about ten of her books too. Chris and I have been tearing through the newest season of House of Cards. Love that show.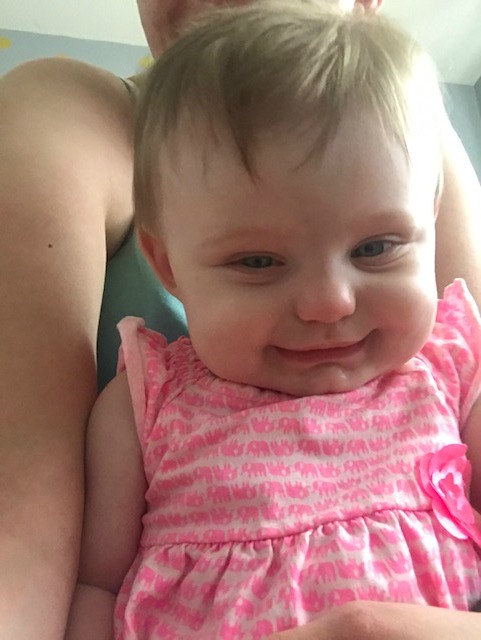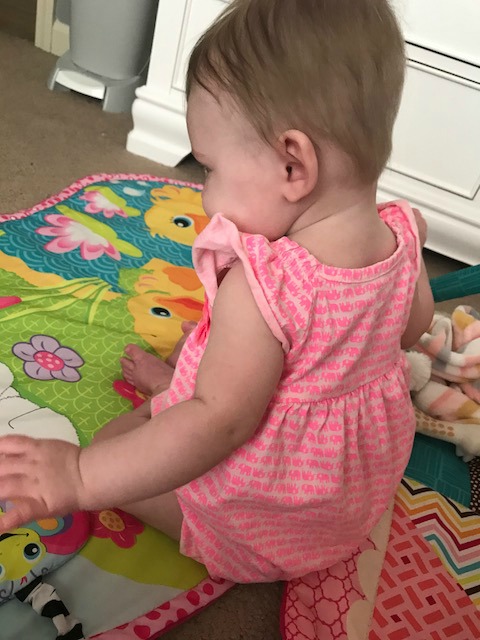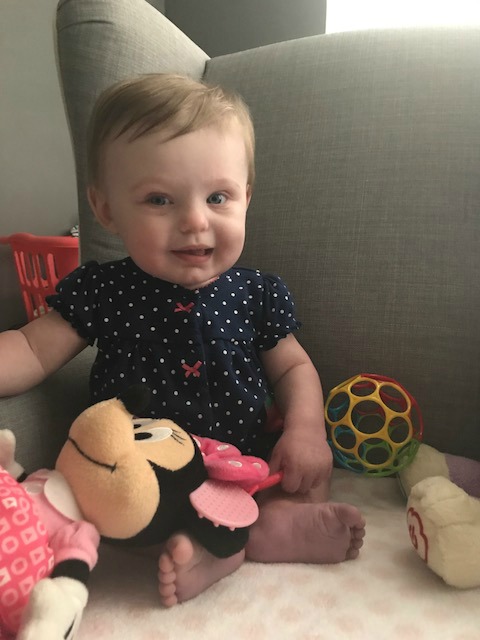 And just like that, the weekend was over and it is back to reality. How was your weekend? Linking up with Biana. Let's do this, Monday!