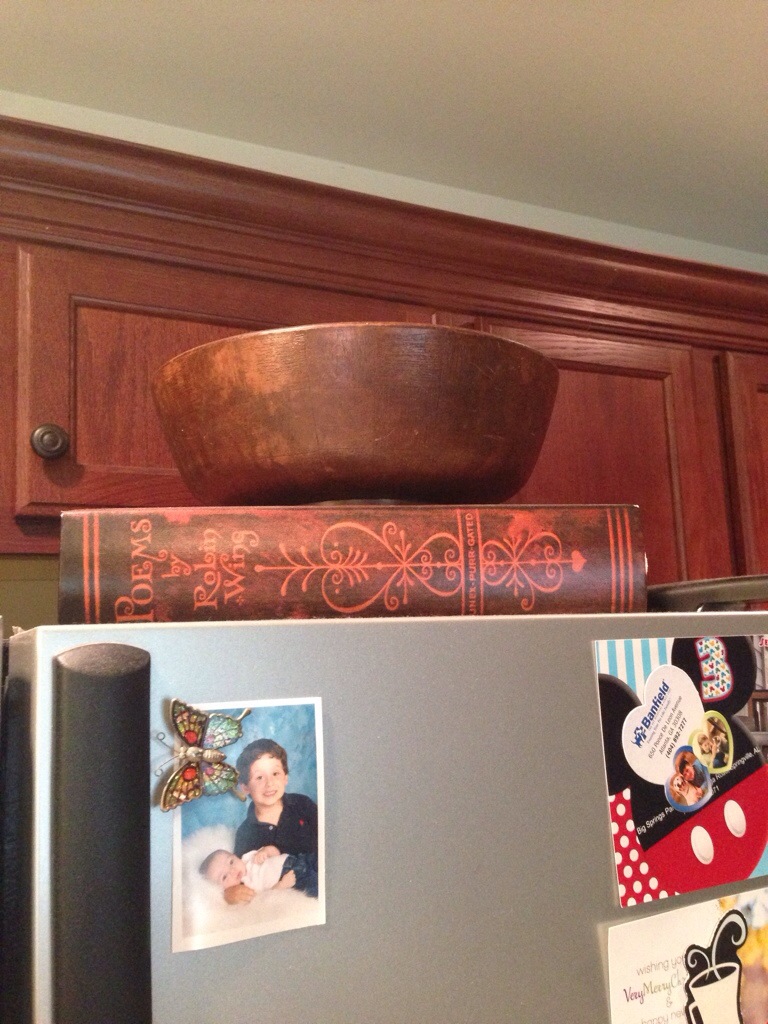 I have mentioned a time or two before that I was really close with my Grandma Jerry. She was such an amazing woman and my time with her was cut far too short. I can literally picture every room of her house in my head to this day. What color her couches were, the way she had her dining room laid out, her vanity in her master bedroom, the canning cabinets in her cellar downstairs, and the bread drawer in the kitchen where she kept all of my favorite candy and chips for me when I came to visit. When she passed away, my mom had put aside several items of hers for me to have when I had my own place.
I had collected and brought with me all of those items when I got my first apartment on my own in Atlanta without roommates. I cherished every time I got out one of her mixing bowls to use, and any candy I bought had to be displayed in the two beautiful white candy bowls that she always had displayed in her house. All of these items sit in my kitchen cabinets today.
When we moved into our house last year, my mom came to visit me one day. She handed me a bag and said, "I want you to have this. It was your grandma's." I opened the bag and there sat a wooden bowl. I smiled as I pulled it out of the bag and walked right into my kitchen because I knew it already had a home. It was to sit on top of my refrigerator to hold all of my coupons and other random things in the kitchen…..just as it had in Grandma Jerry's house.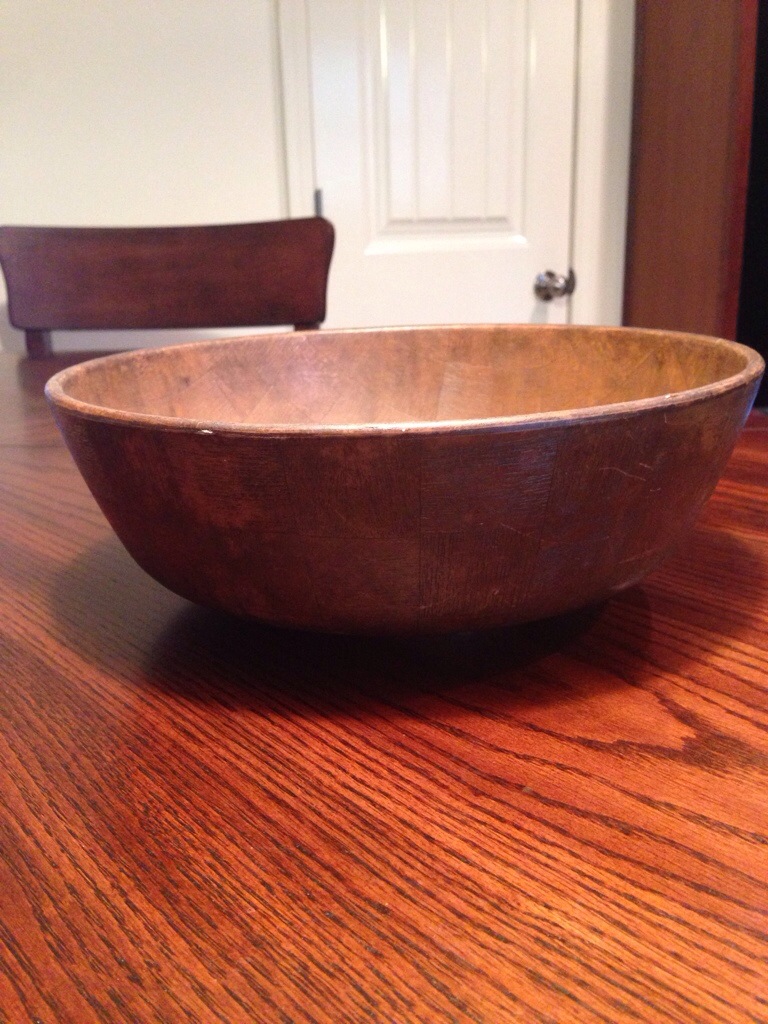 We went on with our planned shopping trip and I didn't think much about it again until I got home. I grabbed a few of the random things I had in a drawer, and grabbed the bowl down to place them in. I looked in the bowl, and there was a white recipe card. I immediately recognized it. My grandma made amazing Spanish rice. I cant tell you what is so special about it, but EVERYONE who tries it just loves it. When I was little she used to call me her tester or rice expert. She would always make me a sample plate and ask me how much more salt and pepper to add. I remember standing in the kitchen one day as my grandma wrote the recipe down for my mom to make at home for me.
I looked at the recipe card, and at the bottom of the card in her handwriting  it said "Deenie can tell you if it needs anything. She's the rice expert."
Deenie is what she always called me. She is the only person I ever let call me anything other than Nadine. I remember holding back the tears as I placed the recipe card back in the bottom of the bowl, then placed my other odds and ends on top of it. It still resides in that bowl today.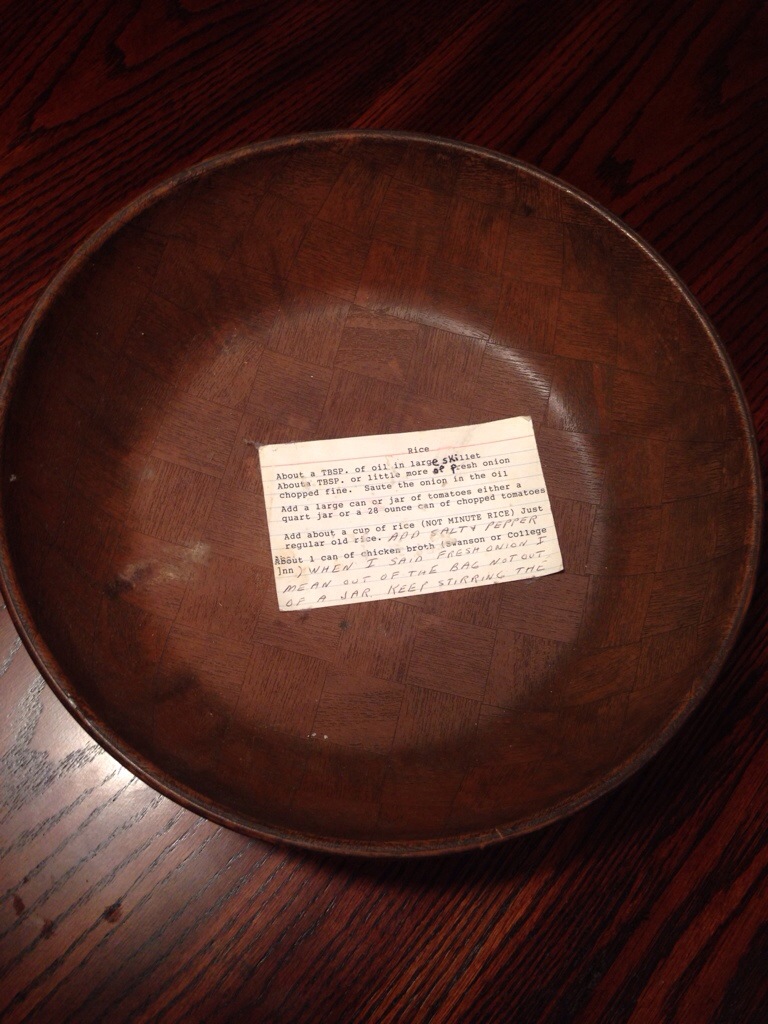 Today I will share with you the recipe.
Grandma Jerry's Spanish Rice
What you need:
1 tbsp oil
1 tbsp or a little more of fresh diced onion
1 large can of tomatoes (28 ounce can)
1 cup of regular rice (not minute rice) My grandma cooked this with white rice, but it tastes just as good with brown rice…that is what my mom uses
1 can of chicken broth plus extra
salt
pepper
What you do:
Heat the oil in the skillet, then saute the onion.
Add the can of tomatoes and rice.
Add a can of chicken broth.
Add salt and pepper to taste.
Continue cooking for about around an hour (sometimes it takes longer if you use brown rice) on low heat. You want to keep adding chicken broth randomly and stir so it doesn't stick.