I mentioned last week that I had attended the Eat Drink Birmingham event and had a great time! The event deserves it's own post because there was too much deliciousness not to share!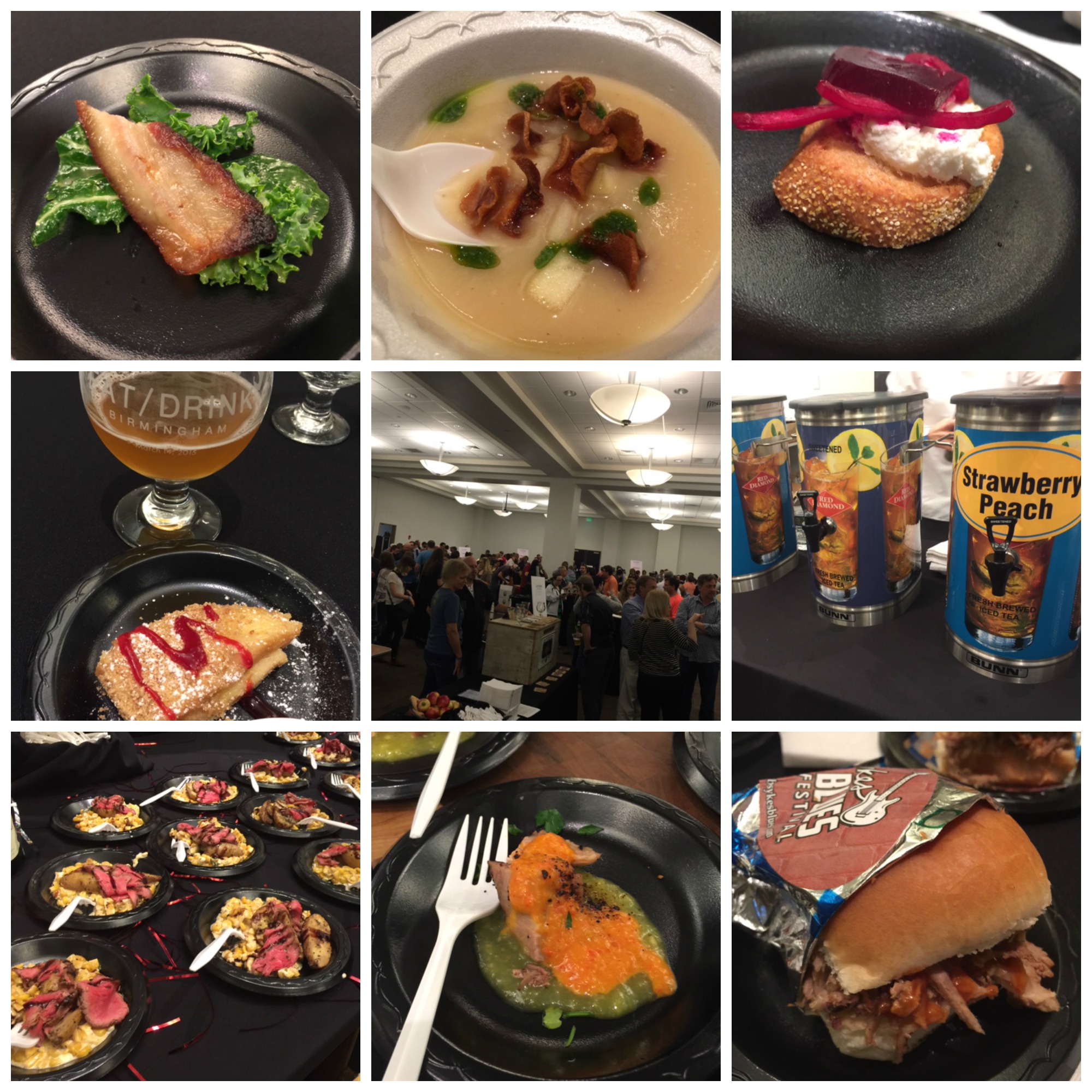 The focus of the event was to educate the attendees about how great beer pairs with food. There are so many different craft brews out there of all flavors and notes and when paired with certain food tastes, it can heighten your experience! You all know that I am more of a beer person than a wine person, so this event was so great for me!!!
While there were a TON of great pairings at Eat Drink Birmingham, I am going to share with you my favorites! As there were so many, and it became very crowded and I didn't get to take a picture of everything I tried.
My top favorite pairing was Silvertron Cafe's White Chocolate Bread Pudding with Raspberry Coulis and Avondale Brewing CO's Spring Street Saison!!!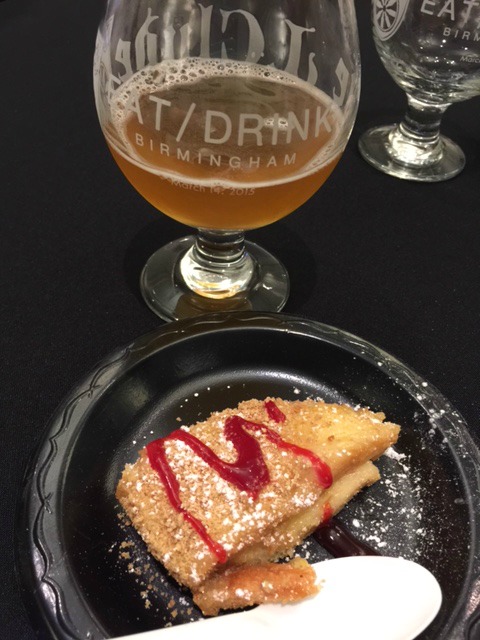 The spicy pepper taste of the Saison really complimented the sweet and tart flavorings from the bread pudding and raspberry. I may have tried this twice. I couldn't help myself!
My favorite plate was hands down Bellini's Filet Fricasse!!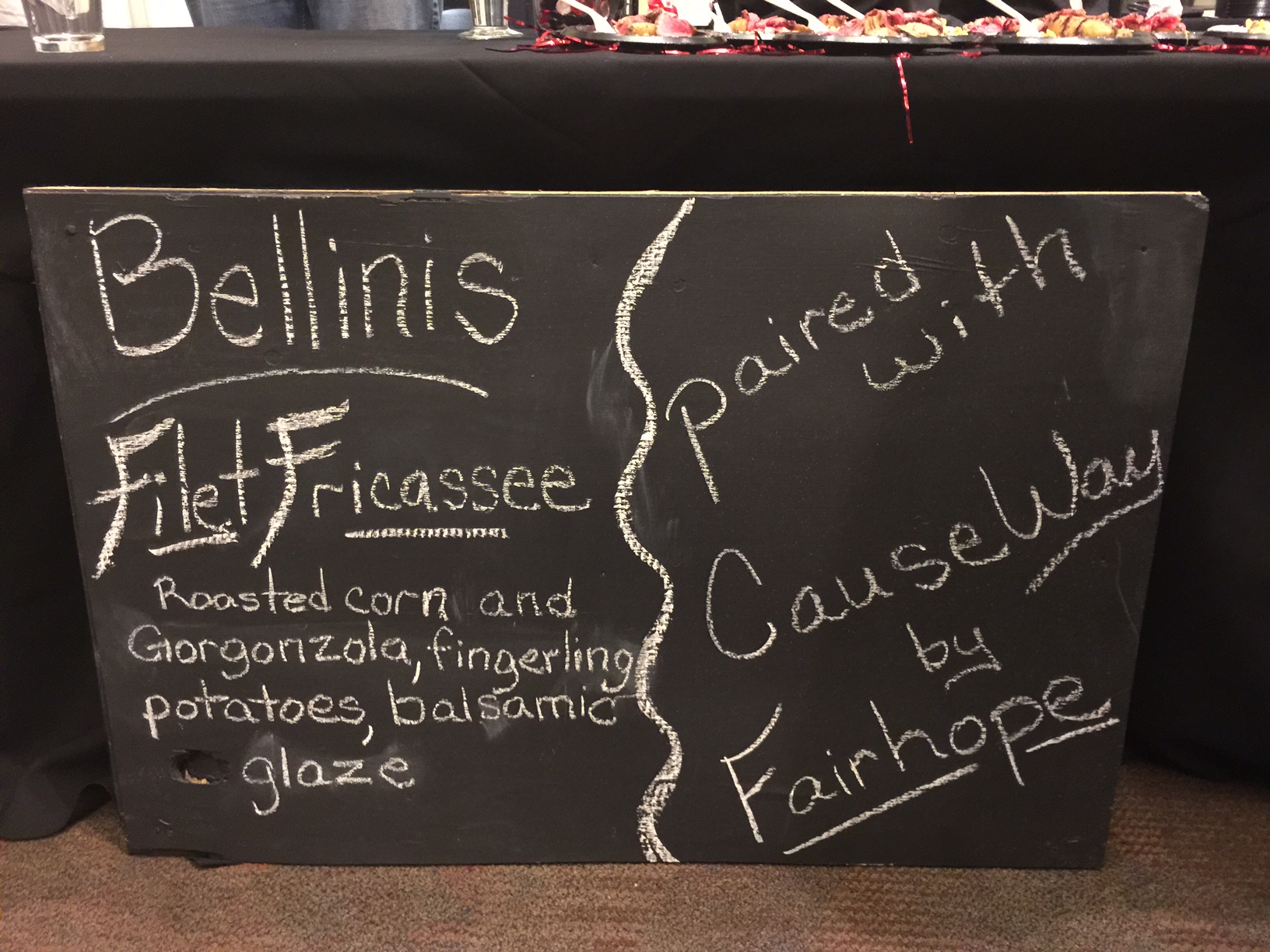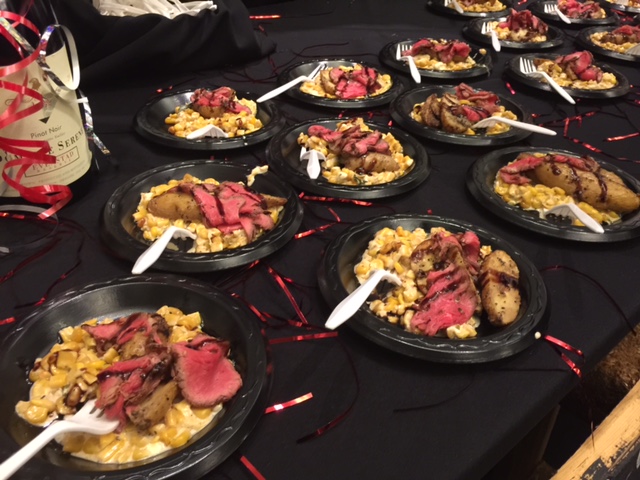 This dish had a delicious, tender filet over roasted corn, gorgonzola, and fingerling potatoes with balsamic glaze. It was truly amazing and I cleaned my plate for sure!! It was paired with Fairhope Brewing's Causeway IPA which I am sure was a delight for those of you who like IPA's…I do not.
The best smell in the room came from Bottle and Bone's honey bacon!!! It hit your nose the second you walked in the space and it was the first thing I hit up!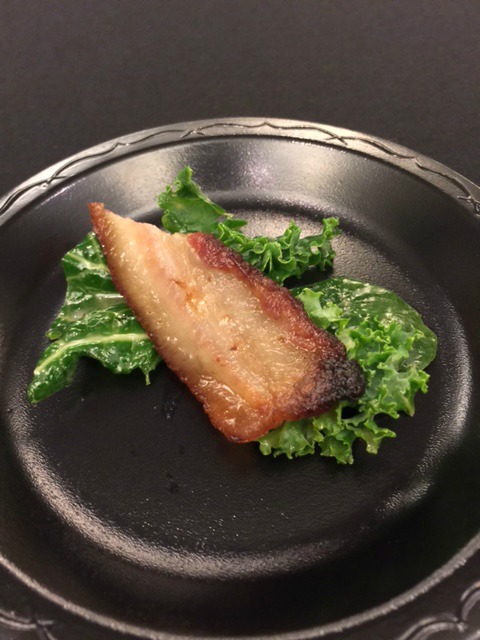 This bacon was paired with Straight to Ale's Brother Joseph Double. The notes of toffee, chocolate, raisins and plums from the beer really mixed with the salty taste of the honey bacon! Truffles the boar was there, and I felt a little guilty grabbing the bacon but they assured me this wasn't Truffles! haha 😉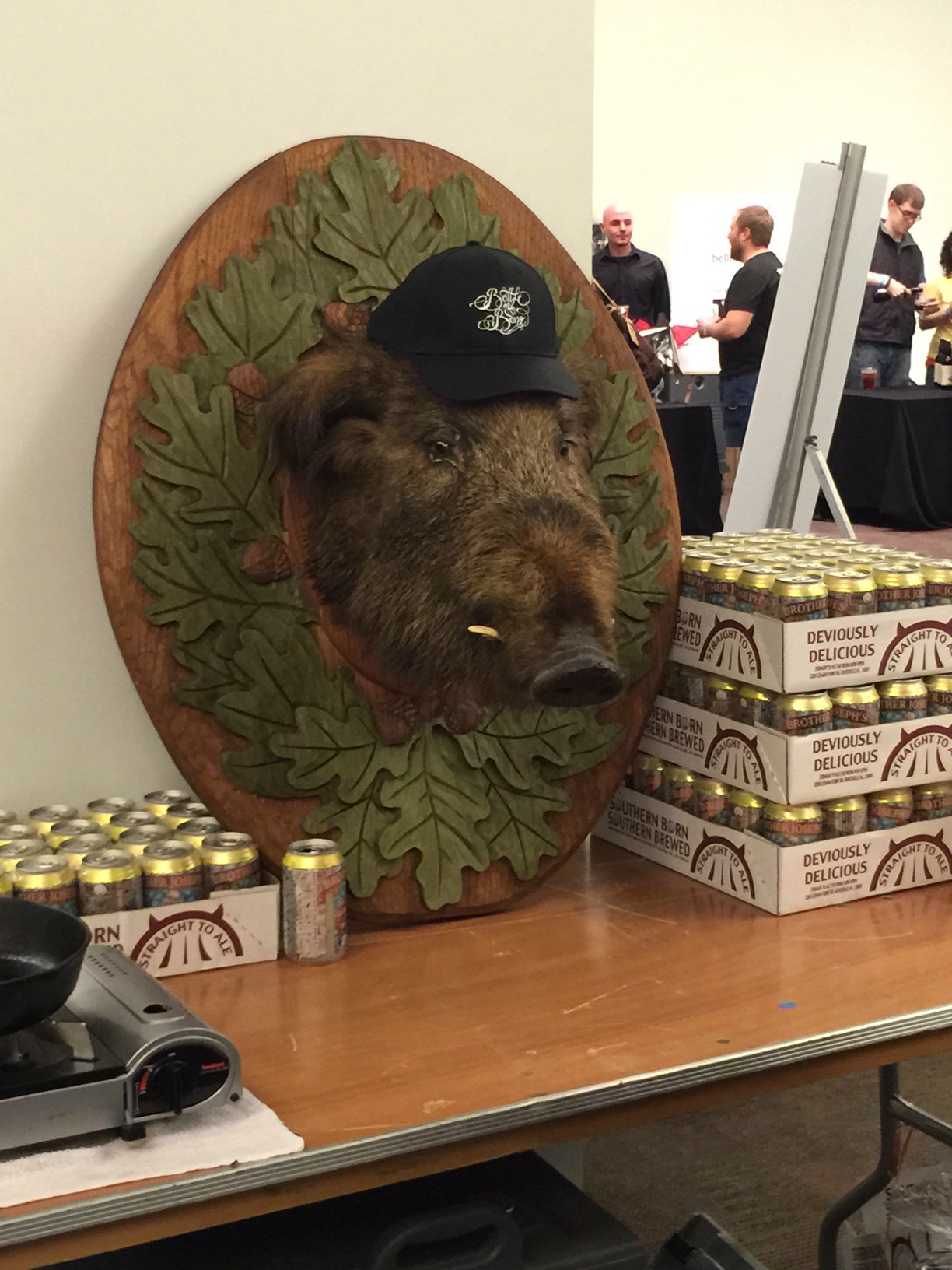 I tried parnsips for the first time here and it surely will not be my last! dg had their Parsnip Bisque with Honey Crisp Apple chips that was just delightful!! It was served up with Rocket Republic's Terrestri-Ale Triple that just heightened the sweet and savory notes of this soup!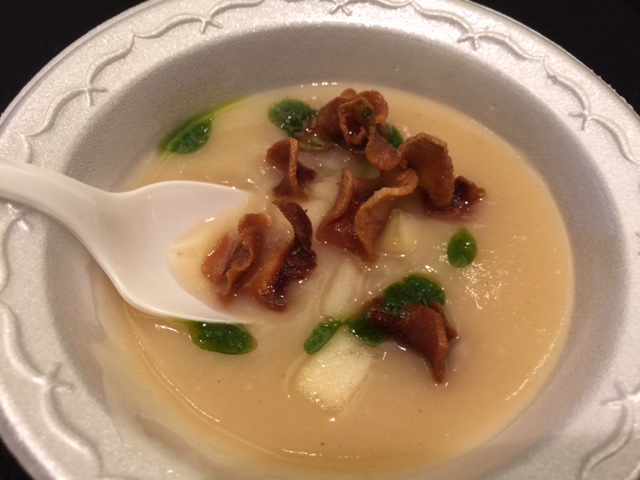 For those who were the DD's, Red Diamond was there with their amazing tea! I tried the Strawberry Peach tea for the first time and WOW!! I am going to be looking for this in the stores around here because I just have to have more!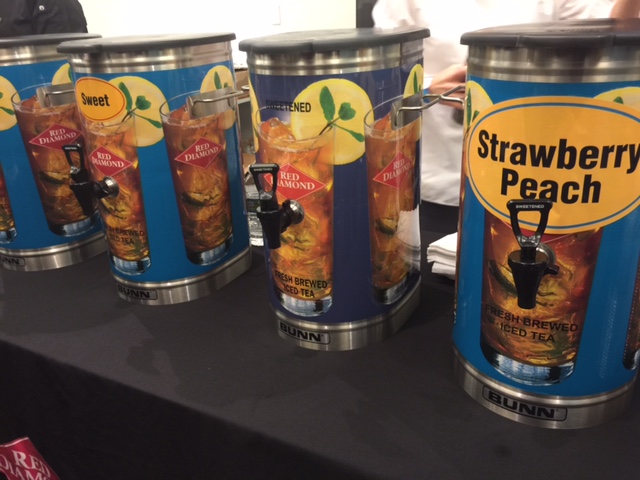 I am so lucky that I was able to attend this event! Birmingham has really become a true foodie city. We are blessed with some amazing restaurants and chefs that give us a great dining experience! A huge thanks to the Alabama Brewer's Guild and the Birmingham Originals for such a fantastic event! To get more information and see all of the pairings, you can visit the Eat Drink Birmingham page. I can't wait for next year!