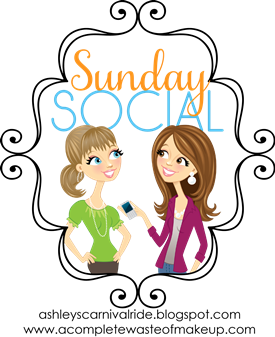 1. What is the best Valentine's Day you've ever had?
Every Valentines Day I have spent with my husband. They have all been amazing, from the first one from when we were dating, to our first Valentines Day this year as a married couple.
2. What is the worst Valentine's Day you've ever had?
Probably one with an ex. He was always a disappointment. 
3. What did you do for Valentine's this year?
This year Valentines Day was Thursday, so we both had to work all day. Valentines Day is also Chris's Grandma's bday, so after work we went over there with the rest of his family and we had Jim 'n Nicks brought in for dinner. It was nice seeing all of them. Chris and I exchanged presents the night before Valentines because we knew we were going to be out for the night. We are having our Valentines Day dinner tonight! I make homemade lasagna every year for him, and we have wine out of the glasses that I bought our first year together.
4. What is your best Valentine's idea if you're single?
Going to dinner or hanging out with friends. One year I spend Valentines Day with my dog watching movies, and that was pretty awesome too!
5. What is your favorite Valentine's candy?
I love chocolate, but it has to be the good kind…Godiva or Lindt is always yummy! 
6. Favorite Valentine's memory from your childhood?
Usually my mom and dad always did something little for my sister and I. Some candy or a little toy or something. Always made us feel special.