One of my favorite things to take for lunches during the week is Spicy Thai Noodles. This, of course, is when I am not doing Whole 30. I love that you serve it cold, so I don't have to heat anything up. It makes a lot to last the entire week and is super easy.
What You Need:
1 tbsp red pepper flakes
1 box of linguine noodles (I try to use whole wheat when I can find them)
1/4 cup olive oil
6 tbsp honey
6 tbsp reduced sodium soy sauce
1/4 cup crushed cashews or peanuts
green onions
sesame seeds
What You Do:
–Cook noodles according to package, drain
–Heat olive oil and red pepper flakes in a small sauce pan, strain out red pepper flakes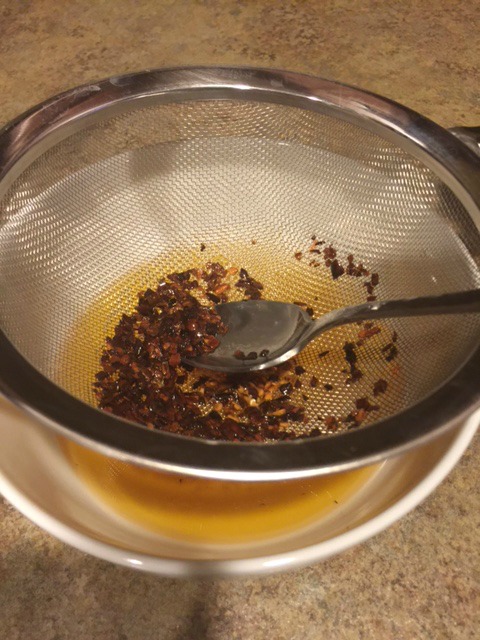 –Whisk in honey and soy sauce and pour over drained noodles.
–Add in green onions and crushed nuts.
–Chill in refrigerator until ready to serve. I prefer to cook this a day ahead because the longer it sits, the better it gets!