I have had this post in the drafts for awhile now, adding all these gems as they occur. Since I was in a funk, I decided to read over this. One of the traits Chris mesmerized me with from day one is his personality and sense of humor. Chris knows how to make me laugh! I am one lucky lady.
It is about that time folks. Time for another edition of Sh!t Chris Says!!!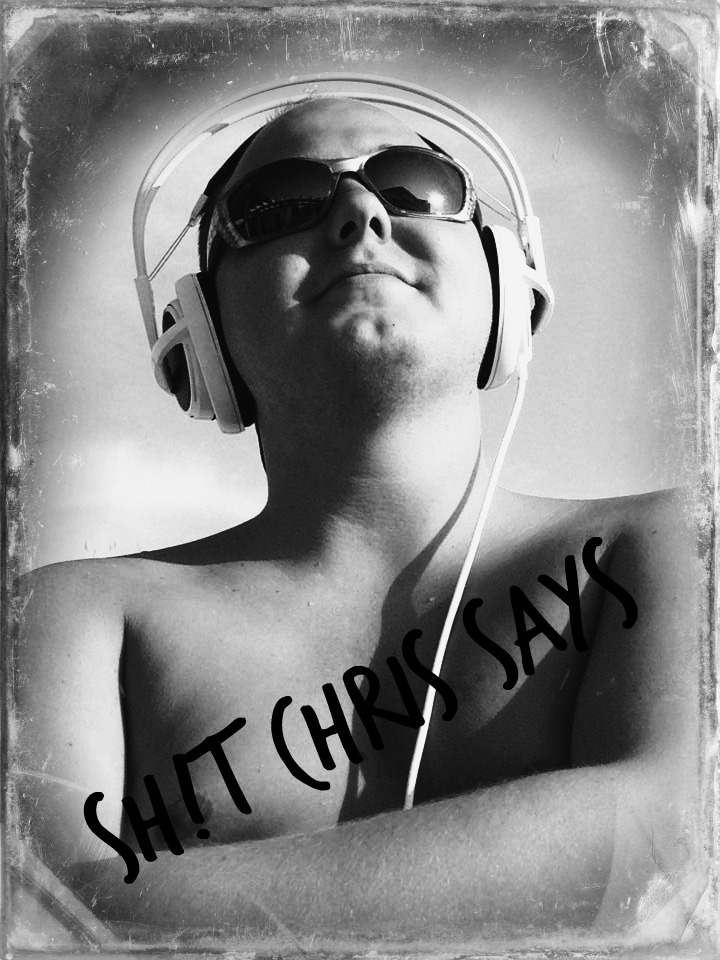 –We are watching Tosh.O and there is a prom girl web redemption. Basically, she fell walking down the stairs in her prom dress so Tosh has one of those chair lift things for the stairs installed for the web redemption.
Chris says, "That shit drives me up the wall."
–A Legal Zoom commercial comes on and the dog says always got your back. Chris says, "It's a parabeagle!!!!" (Get it, instead of paralegal?!)
–I made peanut butter cookies one evening from things we  had around the house because Chris wanted "something sweet." Chris takes a bite of a warm one out of the oven and says, "This is the best thing you've done since we got married."
–We are watching Pretty Little Liars and Aria's new boyfriend acts jealous. Chris says, "Someone make him a jelly sandwich."
–Chris takes a Buzzfeed quiz (he seriously has an addiction to these quizzes and takes them all the time) and it asks to pick a sexy guy to deliver his pizza. Chris says, "These questions are always awkward. Oh!!! Matthew McConaughey, Duh!!!"
–We are watching Grey's Anatomy and some girl is on. Chris comments, "One of her eyebrows is higher than the other. Brouch!"
–We just scored an awesome find at the thrift store and it was a really good deal too. As we are pulling out of the parking lot, Chris says "We are the ATS Bandits!!!" (ATS is the initials of the thrift store.)
Linking up with my girl Joey today for Stuff and Things.
You can catch more of the shit Chris says here, here, here, here, here, and here! Remember when Amanda used to have Shit Men Says as a link up? Yeah, I miss that!! And her.
PS – The featured image at the top? Yeah, it melts my heart. My two boys <3