I don't mind cooking, I really don't. In fact, I actually enjoy it more often than not. There are just certain meals though that take a bit more planning, time and patience. This is one of those meals. Pork Medallions with Pancetta and Fennel is one of our favorite meals and I try to make it at least once or twice a year. It is not the healthiest meal, but it is a delicious one!
*Note – I used two packages of pork and two packages of pancetta to have left overs, you can cut this in half if you only want one meal –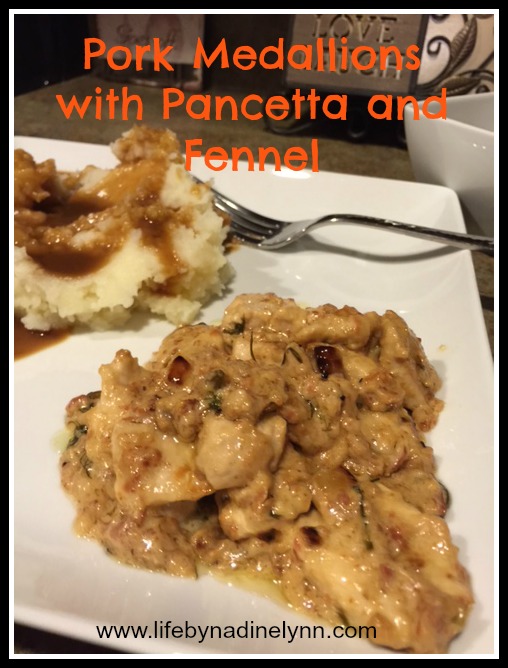 What You Need
pork- cut into one inch pieces – I used two packages. I prefer to buy the thinnest cut that I can find. Boneless and skinless.
pancetta sliced into small pieces- I purchased two packages of this. Usually it is located in the deli refrigerator at the store where the special cheeses are. You can also find this at the deli counter if it is not pre-packaged at your grocery store.
fennel – This can be found in the produce aisle. I have never seen it at Target but Whole Foods and Publix almost always have it.
onion – I slice about 1/4 of an onion into very thin pieces for flavoring
1 cup heavy whipping cream
4 tbsp lemon juice
2 cloves garlic
1 tbsp olive oil
1/4 to 1/2 cup flour
pinch of black pepper
pinch of salt
What You Do
I like to go ahead and get everything prepped/chopped up front. These might seem like a lot of steps, but some take much less time than others!
1. Cut up your pork into one inch pieces and lay them out on wax paper.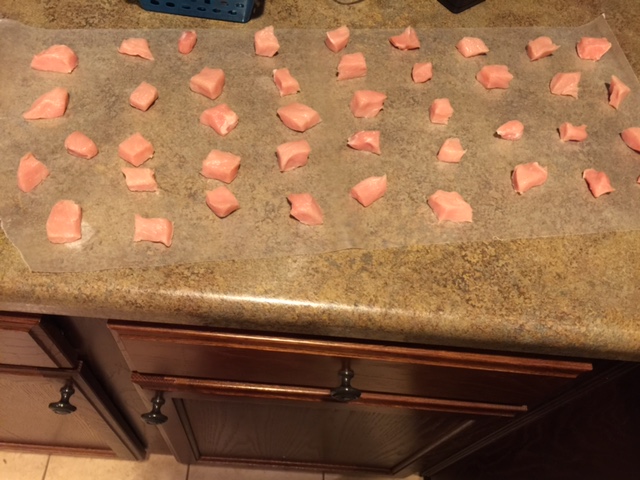 2. Cover the pork that is laid out with wax paper and use a meal mallet (on the flat side, duh!)  to flatten the pork into medallions.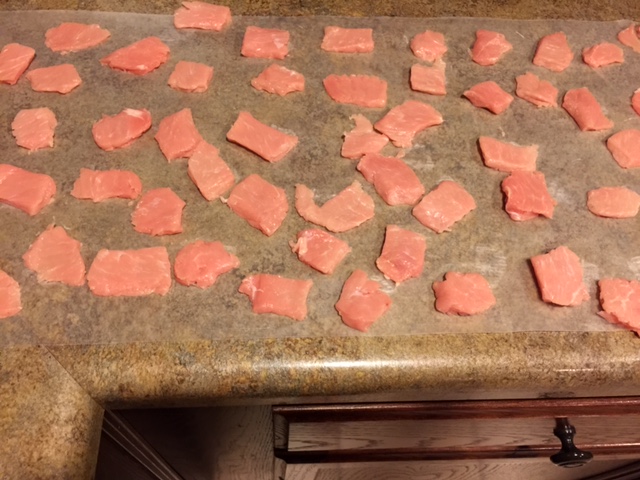 3. Combine flour, salt and pepper in a shallow bowl. Now coat pork with the flour mixture.
4. In a large skillet, heat the olive oil over medium high heat, cook half of the pork at a time. Remove all pork when done.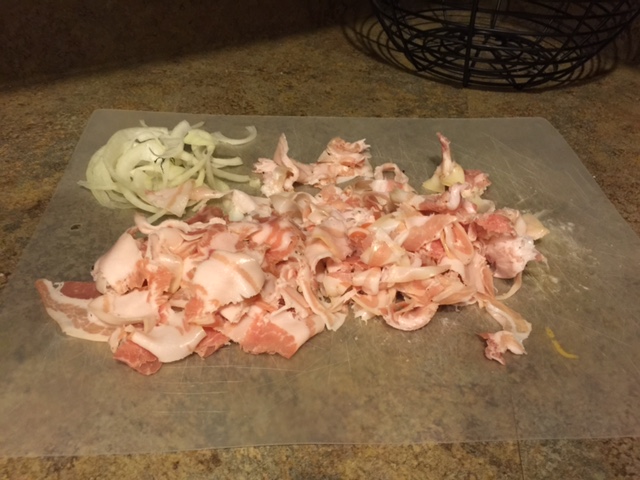 5. In same skillet cook pancetta until crisp. Add fennel, onion and garlic and cook for another 5 minutes.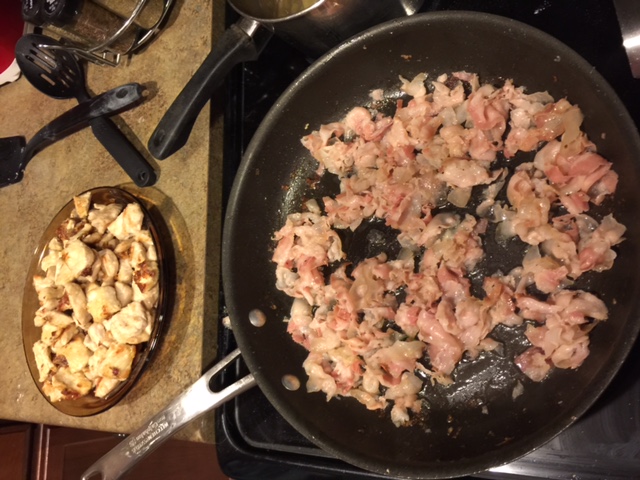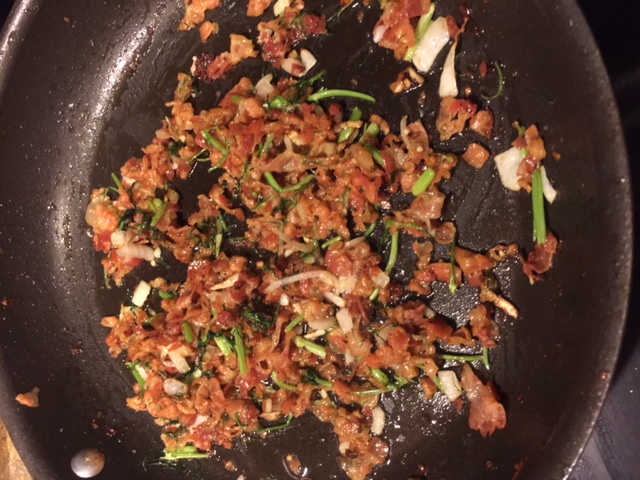 6. Add lemon juice and heavy cream and bring to a boil.
7. Return meat to the pan, mix and heat until sauce is slightly thickened and heated through.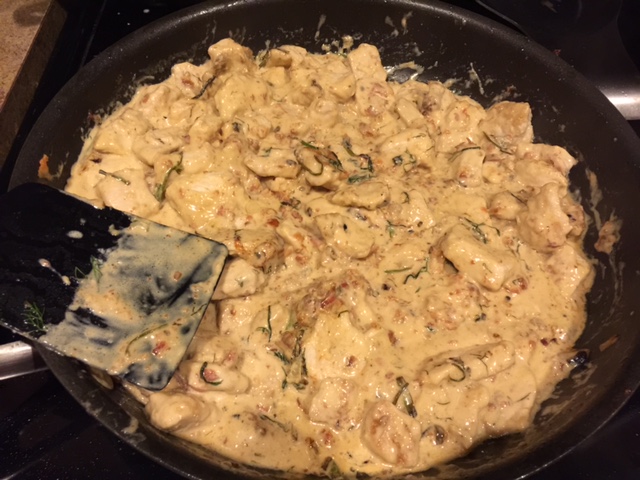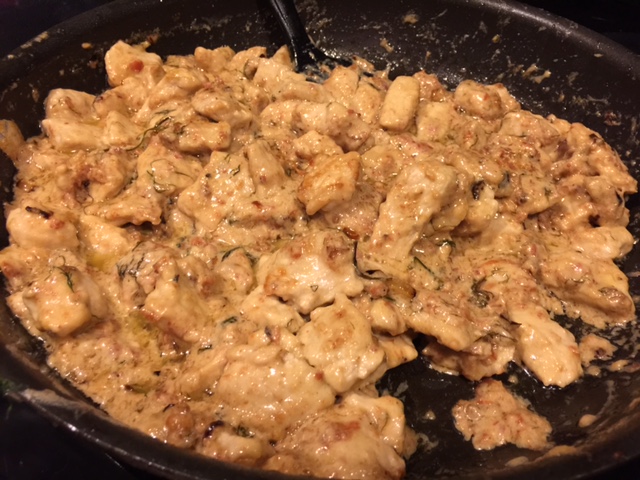 Enjoy! I usually serve this with homemade mashed potatoes and green beans.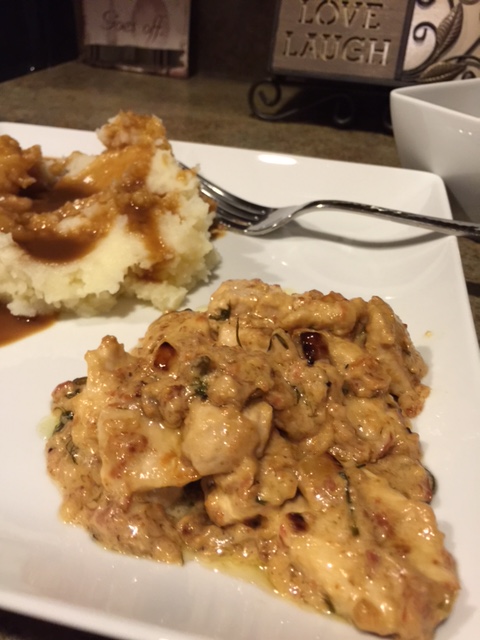 Tip – Don't know what fennel is? Sometimes it is hard to ask for help because people have no clue what it is! It is a bulb type veggie and looks like this:
That is about one bulb (to me) and I just cut up some pieces of the "stick" part and also use some pieces of the leafy looking part as well. It really has a delicious flavor with foods.