I love the Nsale. I look forward to it each and every year. It was a sale that I shopped for years, before it was "cool" and over hyped by all the influencers. I am going to be honest though, this year all the fun has been sucked out of it for me. On the day the preview went live, I was so excited to be able to see all the things way in advance. Normally you just get that crappy little catalog and you spend a lot of your time when the sale opens trying to scan everything quickly. This year, I really appreciated the preview. But what I do not love is the tiered entry into the sale. I don't spend $15,000 annually at Nordstrom, or $10,000 or even $2,000…so I still don't have access to the sale. Pretty much 80% of my wish list is sold out as of this morning. What the hell??? And the worst thing about it, is I know damn well all these influencers bought a bunch of stuff for their videos, and they will return most of it with no intentions of ever wearing it.
I reminded myself that a lot of things in the sale will actually be on a better sale later in the year. That I live in Alabama where it was 96 degrees yesterday, and won't start even getting cool enough to wear fall clothes until at least November. If we are lucky. I don't really need any of it right now. And finally, we are in the middle of a pandemic. Where the fuck do I think I am going to go in anything half way cute?? Most of the items in this sale will end up at Nordstrom Rack for 60% or more off the original price. Also, there are plenty of other stores to find cute dupes at for less and actually in stock.
Don't get me wrong, I still plan to see if anything on my wish list is left on the 13th. I do want to snag a barefoot dreams circle cardigan if it is still there. (The leopard one I really wanted has been sold out for days.) And some pajamas. Both of those are things I see myself wearing all fall/winter. I also have a few beauty items I would like to get, because it is a true deal. But I wanted to share some dupes I have found at a much better deal for you. Most available in all sizes. Here we go!
Sweaters/Tops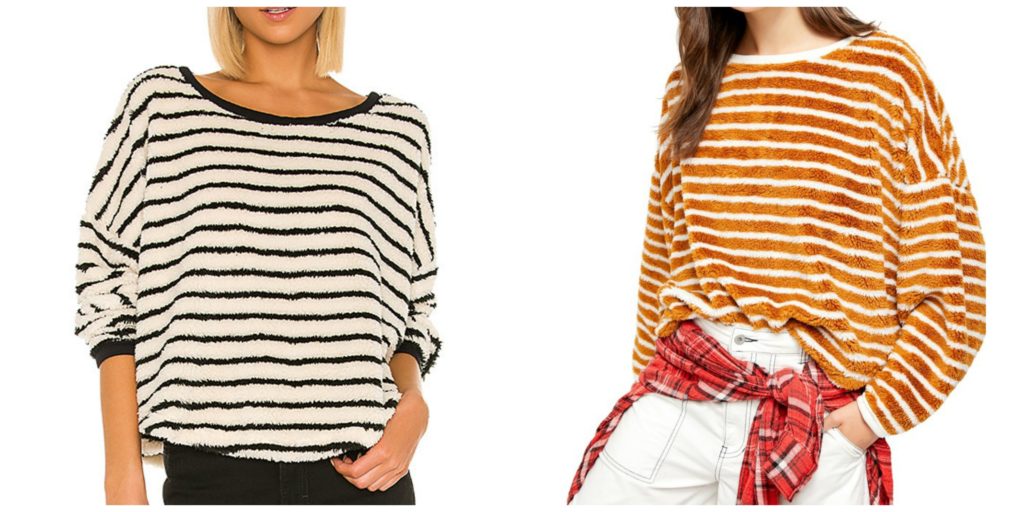 I love Free People, and of course, both tops I want are already sold out. The Breton Stripe Pullover was really cute, and looks so soft. The black and white version is sold out for the Nsale, of course. But you can get the "Neutral" of the exact same shirt at Nordstrom Rack for UNDER $30!!!!
If you were wanting more of the black and white look, I found another black and white Free People top at Nordstrom Rack. (It comes in several striped and plain shades.) And they have the Ottoman Slouchy Tunic at Nordstrom Rack as well!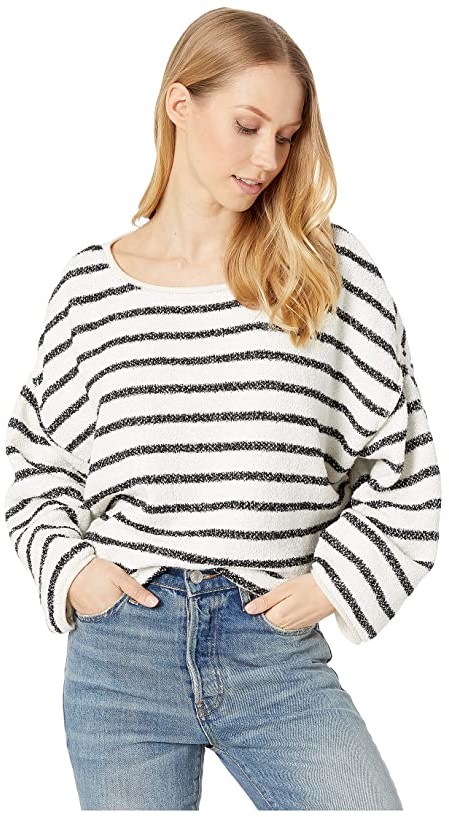 The Chelsea28 Cowl Neck Sweater seems to be a popular choice this year. At $49.90, it is a little steep for me. It is available at Nordstrom in four shades, I keep seeing the Orange Jam color. You can find the exact same sweater at Nordstrom Rack for under $30 right now!!!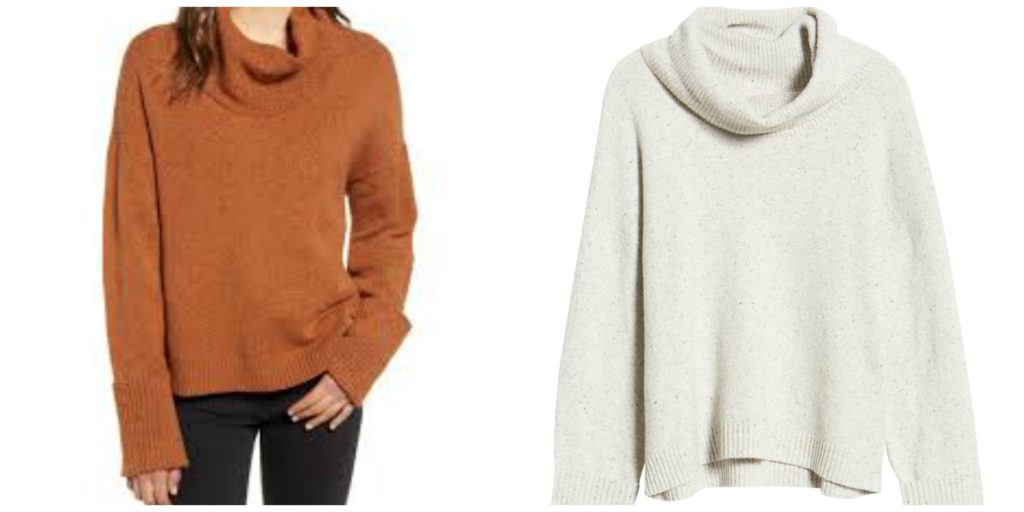 The coatigan seems to be another popular item this year. Honestly, the one at Nordstrom looks a little more sloppy to me than this really cute, and very inexpensive option I found from Kohls.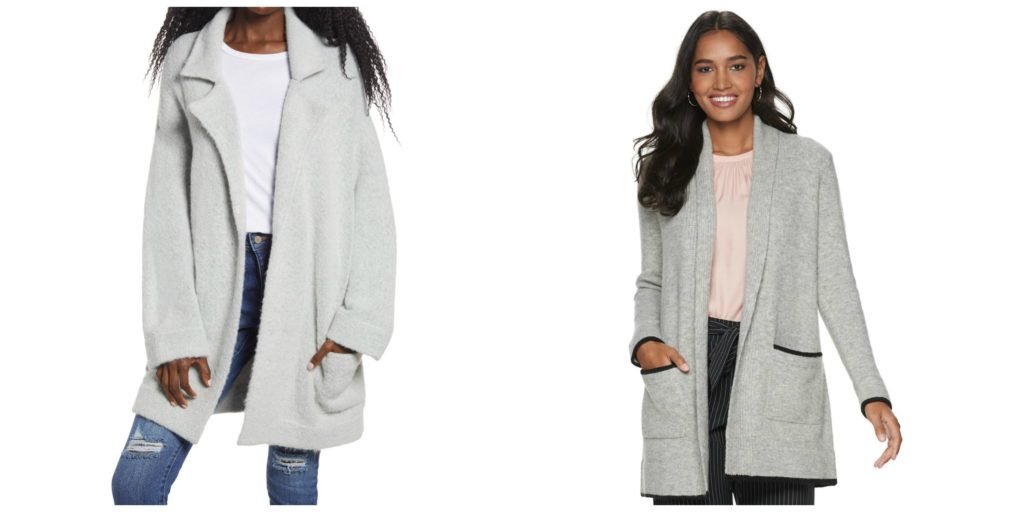 Moto Jacket
I don't know about you, but I am not wearing a moto jacket with a ton of outfits. Most of the time, bigger sweaters or longer tops don't fit or look right under them. I don't want to invest a ton of money in something I only wear a couple times each year. Nordstrom Rack has an incredible selection of moto jackets in the same brands as the popular Nsale ones for the same as sale price, or even a fraction of the cost. Some are the same exact style. Like this burgundy color one is a duper for a much more expensive one I have seen going around. If you want the staple black, this is a good option. There is even this trendy floral one that was originally over $130 for $19 and a leopard print one for the same price. You can also find real leather ones if you are looking for an investment piece to last you years.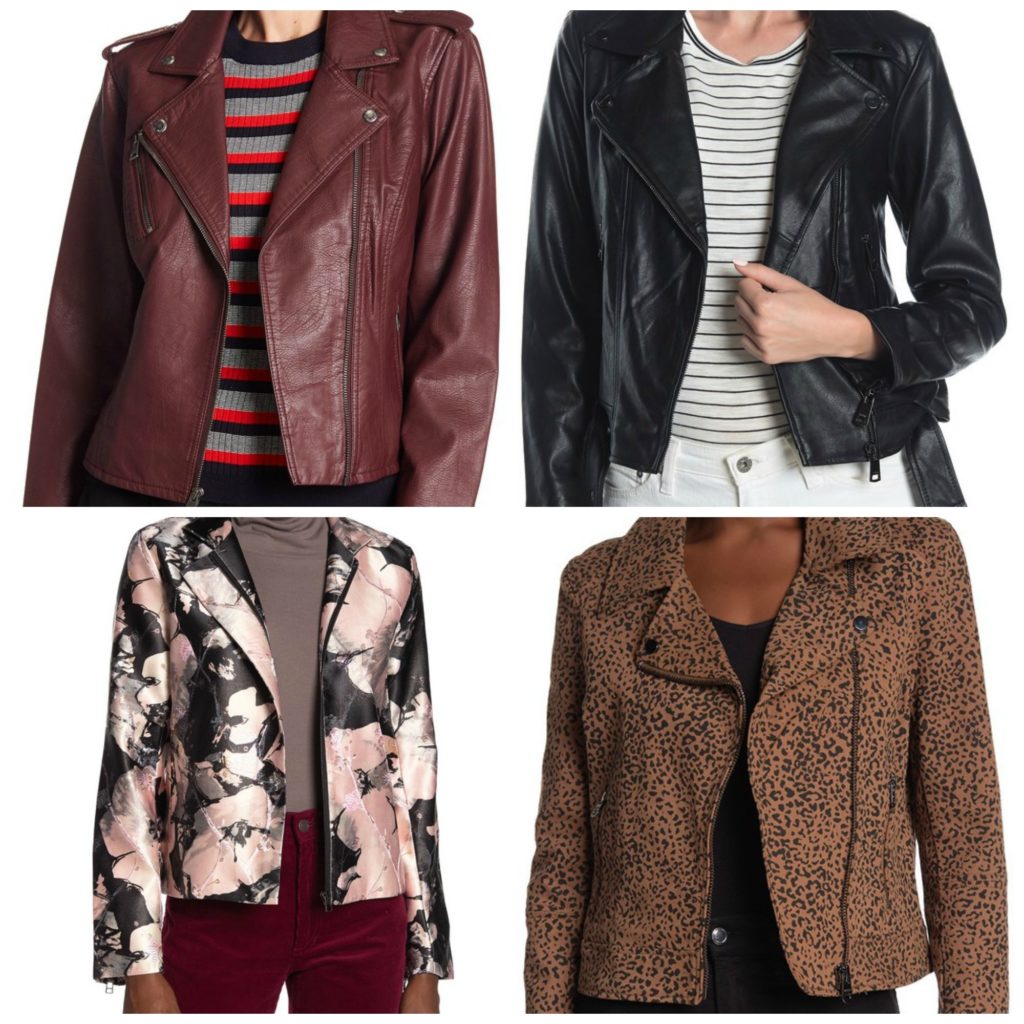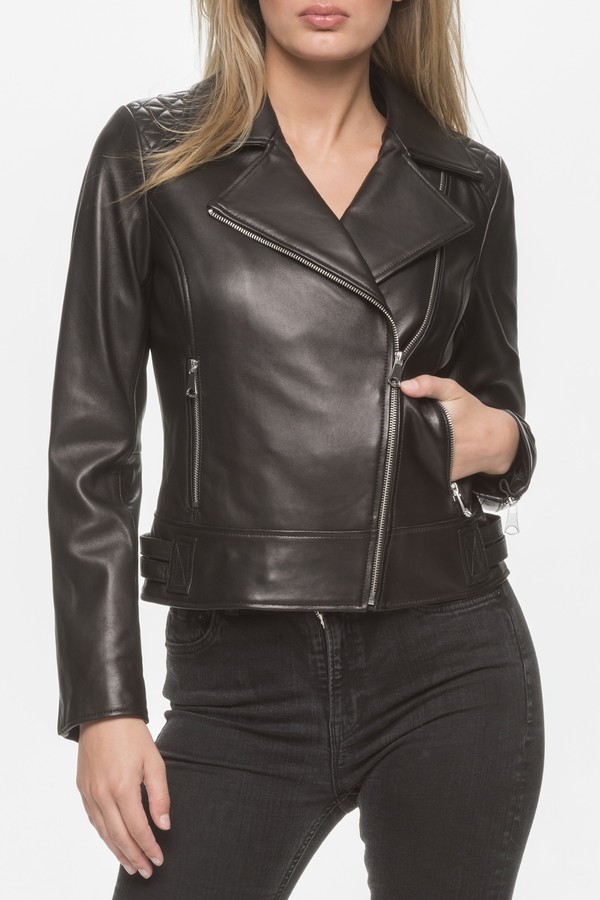 Lounge Wear
Lounge wear is one area that I feel the sale is lacking. Read the room, Nordstrom! We are all staying home. Give us more cozy pieces! I definitely want a pair of their short set pajamas from the sale. I found a great option of a pant set for less at Nordstrom Rack. Looks a lot like the $60 set in the sale!
Honeydew is a very popular pajama brand. Here is a short and tank set for $20 for both pieces! It comes in a few prints.
BP has tons of sleep in lounge pants for under $20.
I truly feel like Z for Zella at Nordstrom Rack isn't quite the quality that Zella is at Nordstrom, so I recommend getting the real thing from the Nordstrom sale. But something Nordstrom Rack does have is 90 Degrees leggings for $20! I love this brand! I also really love these printed ones!
I also really love this logo printed sweatshirt from Adidas. Such a great deal!
And this Nike crew shirt will go with anything. It comes in lots of colors.
There is even something for all you tie-dye loving fans! And these tie-dye print joggers are a great price.
I love this Caslon shirt. It is a little more elevated of a look than the plain tshirt in the sale. There are a few colors available. I ordered the white, and I wish I would have gotten at least one other color.
This Free People Bralette is only $9.97 and comes in a few different colors!
Shoes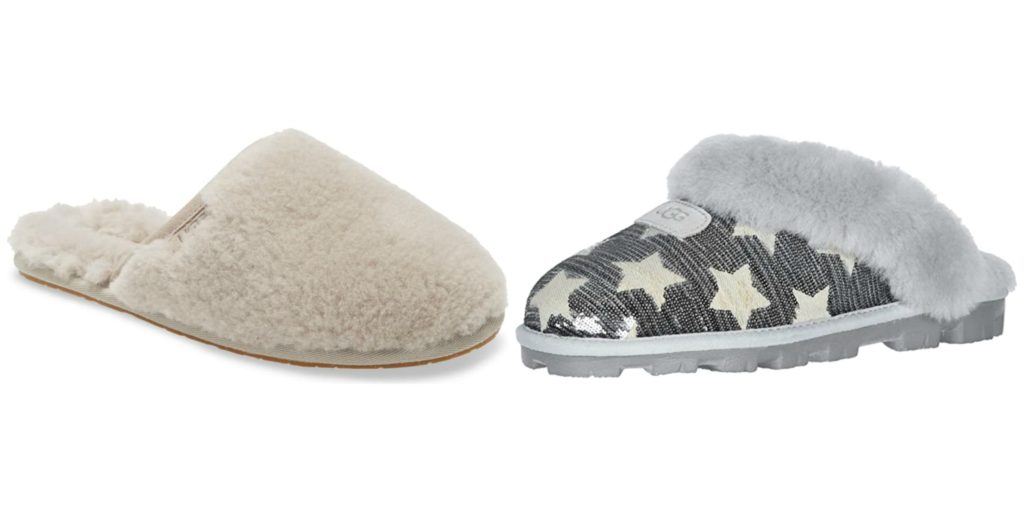 The cheaper version of the Ugg slippers is part of the sale at $59.90. You can get the more expensive pair, that in my opinion are more fun, for $69 at Nordstrom Rack in two different colors. They also have the Brett Wool Lined Slipper there too, if you are looking for more than a slip on.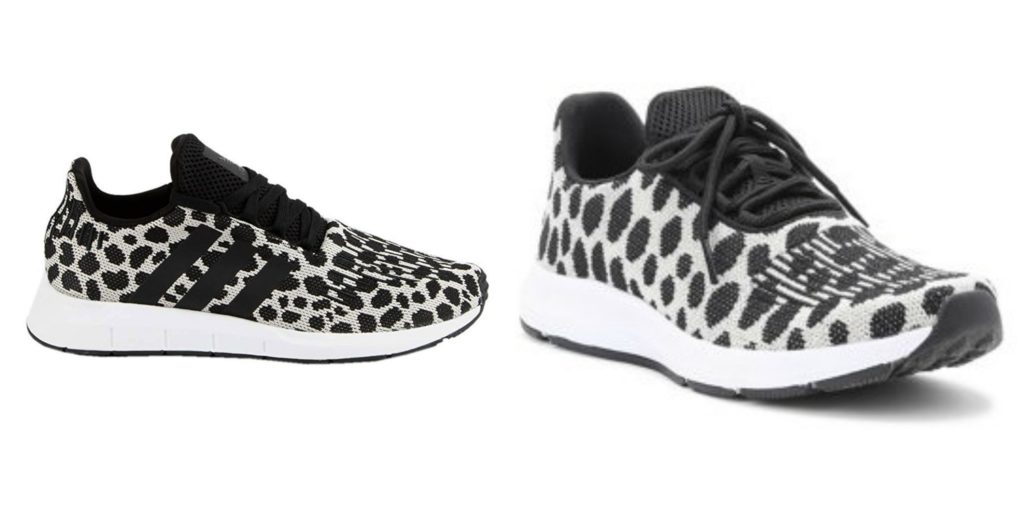 I really wanted the leopard or plain black Adidas shoes. Both are sold out. Lindsay had shared a leopard dupe from Walmart awhile back that I am ordering for $18. She said they were more comfortable than the Adidas ones anyways!
These Milo 1.State booties were part of the sale last year for $99, regularly $149.95. You can find them at Nordstrom Rack for $39.97.
Snakeskin is definitely in this season. You can find these sexy ones for under $20 in many sizes!!!!
And all those cute mules??? I found so many cute ones!!! These are all a really great price point. Like how cute are these cheetah print ones??? Or these metallic Sam Edelman ones! The perfect neutral to go with everything for under $30? Yes please. Or here is a snake print one for $17, so you don't have to invest much if the trend fades out for you. Cole Haan is one of my favorite brands that I can count on for quality and comfort. How fun are these???? And this is an amazing deal for Marc Fisher. I love every pair of shoes I own from him.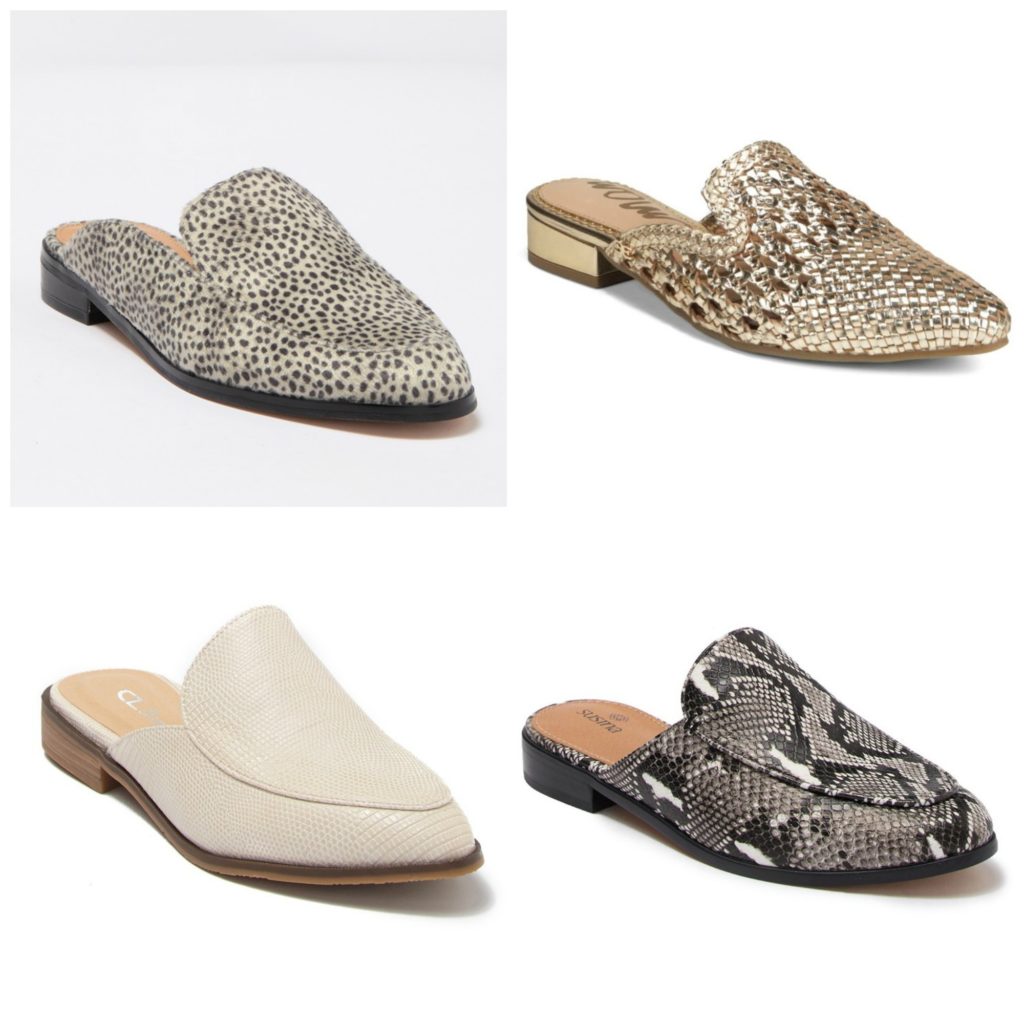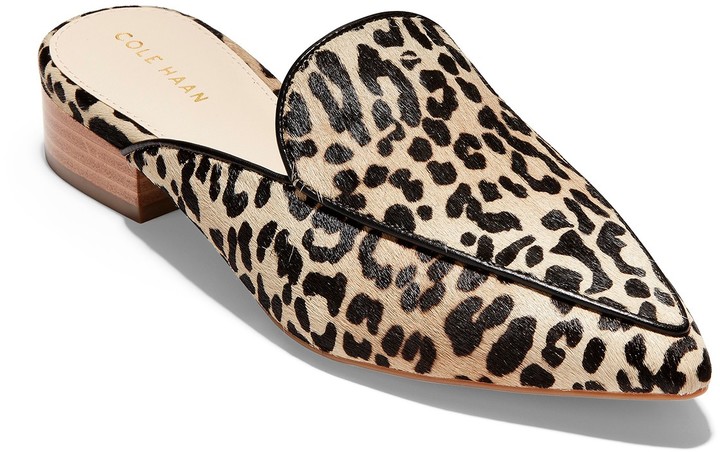 I think you get where I am going with this. If you see something you like in the sale, look around a little first. I have found so many amazing dupes…or the exact same thing…for a lot less at Nordstrom Rack. Don't let yourself get too caught up in the FOMO of the sale. Plus, with the pandemic going on, there are going to be a lot better sales to be had later on! What is your favorite dupe?