Guess who was up to ring in the New Year this year?! Me!!! Only because Zoe was up for a feeding. My goal was to sleep. She is such a party animal. But don't worry, just because it is a New Year doesn't mean I plan on changing any time soon….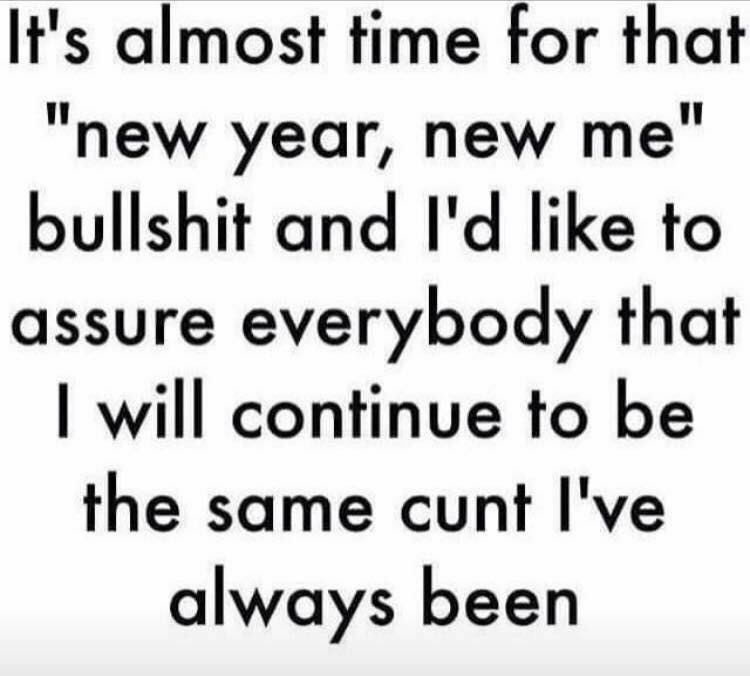 Now that is out of the way, let's have a proper weekend review, shall we? Even if it is late on a Tuesday. I never said I would have my shit together by now did I? Surely not. So this weekend….
Zoe made her first visit to Starbucks, she was clearly impressed.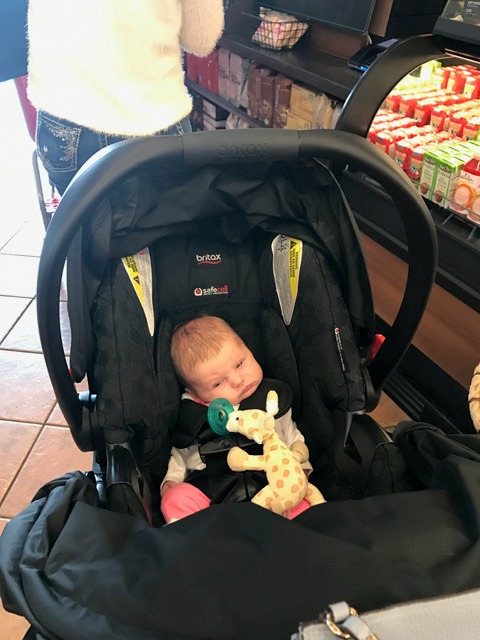 While watching the Alabama game, I realized that I was sitting in the chair watching my daughter nap while petting Mac. The same chair that during the last game, I sat there and pet Mac knowing I was in full blown labor! It was surreal.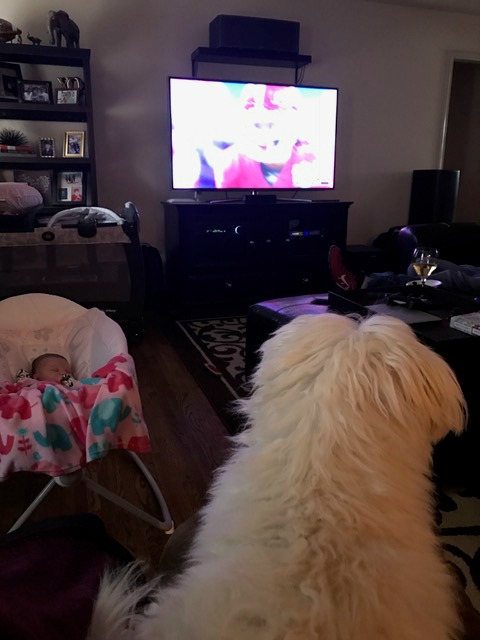 Zoe got to see the Tide roll over Washington and head to the championship!!! This is her touchdown Alabama pose!!!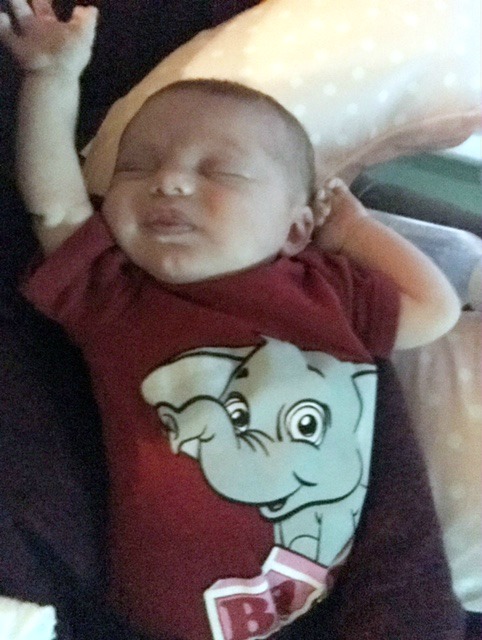 I reflected back on 2016…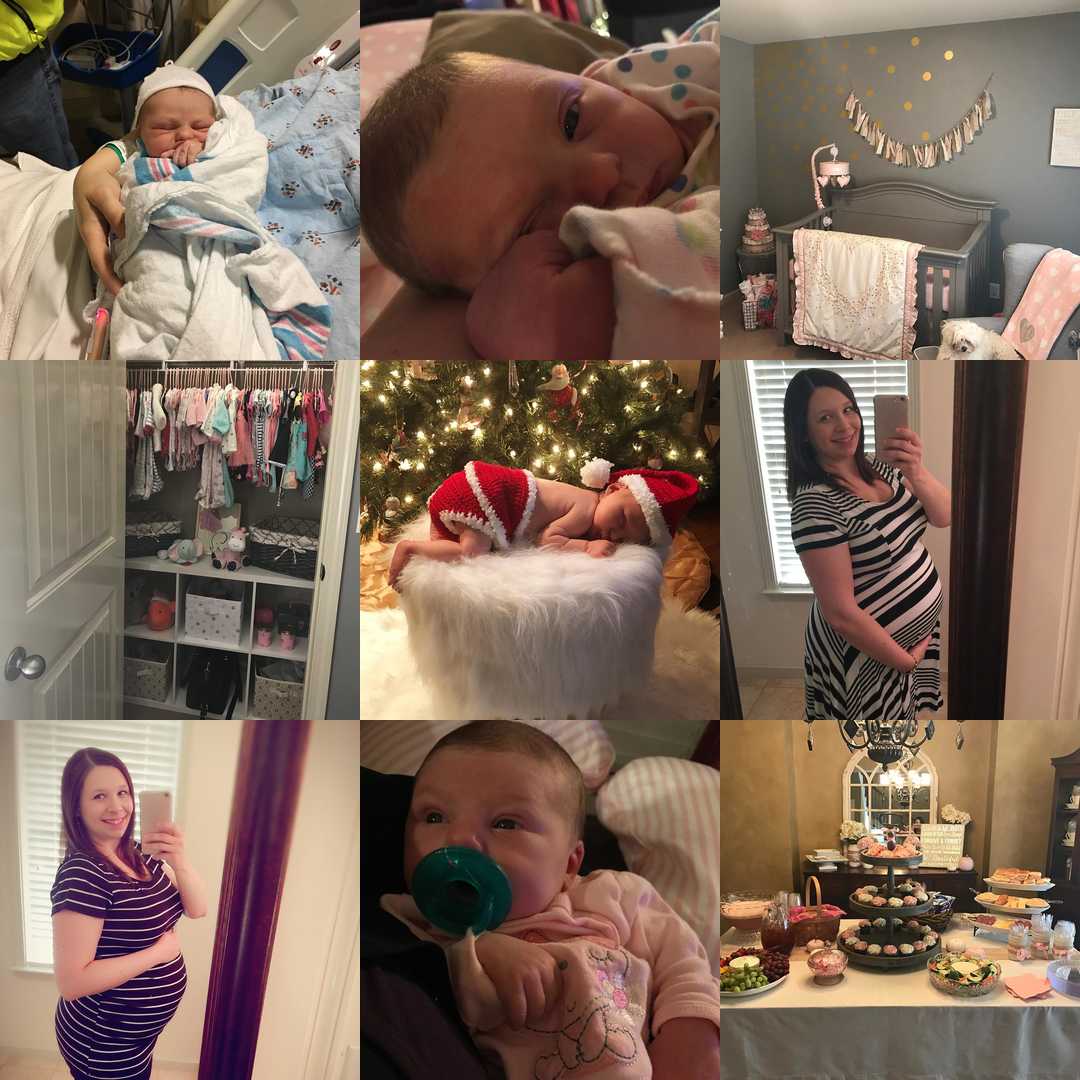 I had my first adult beverage since March of 2016.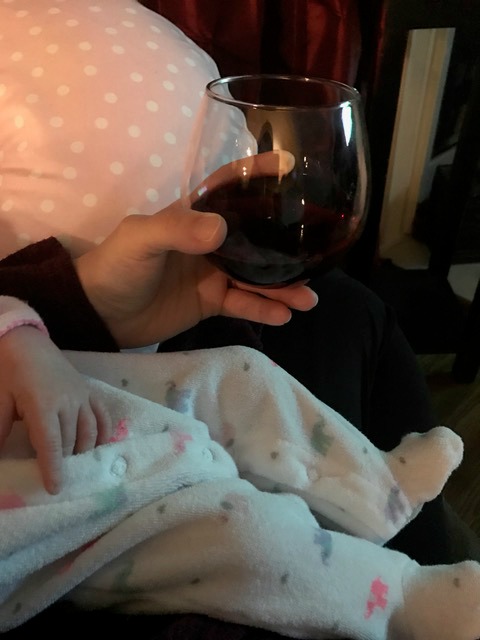 And I got all teary eyed walking in to the nursery and seeing Chris feeding Zoe after work. This little girl LOVES her daddy!!!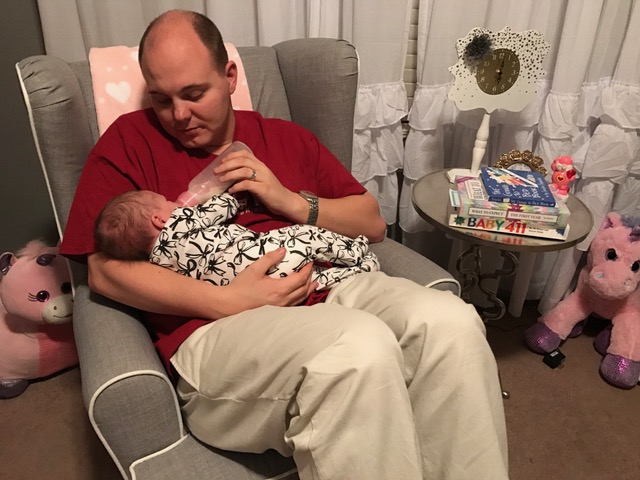 I hope that you all had a wonderful New Years!!!
Linking up with Biana.