I didn't realize until today that Mother's Day is next weekend!!! It comes early this year it seems. I always love throwing together a little wish list. Right now I am in desperate need of some summer shoes. I purged so many last year that were very worn.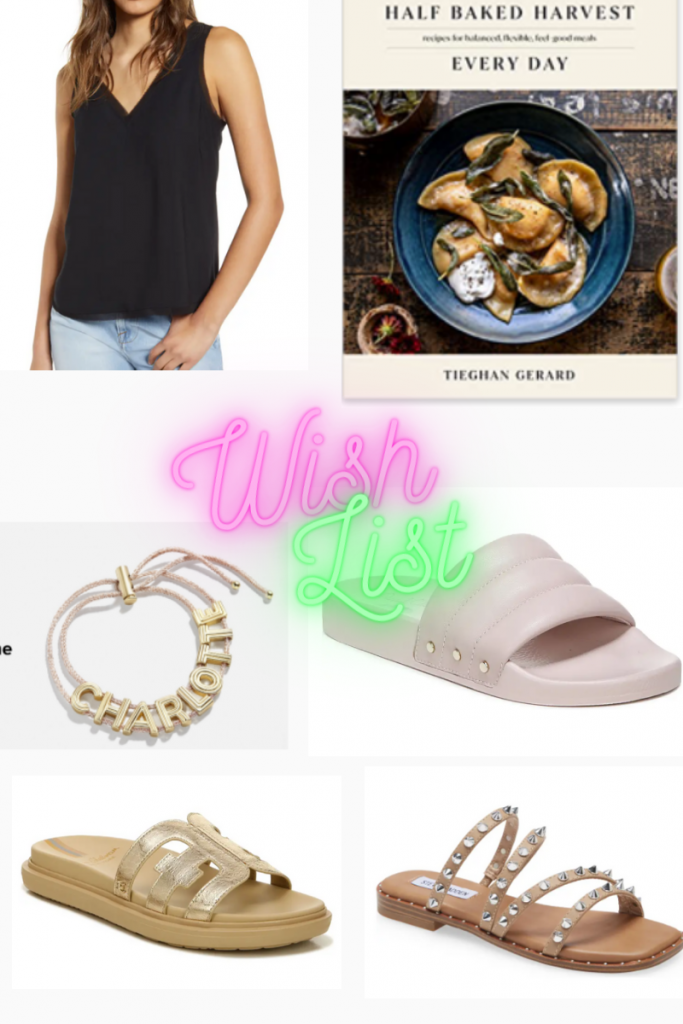 Raw-Edge Hem Tank // Half Baked Harvest Cookbook
Bauble Bar Custom Bracelet Zoe's name// Stack Bracelet to go with Custom Bracelet // Pink Slides
What do you have your eye on for your wish list this year? What are you getting your mom?
I have so much I want to update on. I hope to come back Monday and talk about our vacation, and have a life update sometime soon as well! Not to mention it will also be time to hit you all with a book post, I have read a few good ones this month. I hope you all have a wonderful weekend!