Why, hello there Tuesday. Be kind to us, won't you? Who else had an awesome, long weekend?!?! I hope that while you fired up your grill, you reflected on why we have the freedom to grill and enjoy our weekend.
This weekend we had a lot of fun! Friday evening we stayed in and watched some Chicago Fire. Chris fell asleep on the couch, so I read a few chapters in my book. I was hoping to finish it this weekend, but that didn't happen.
Saturday, we kicked the weekend off with some beers at our favorite spot, World of Beer! This was after I spend the early morning cutting the front and side yard. Man, was it hot to be cutting grass!!!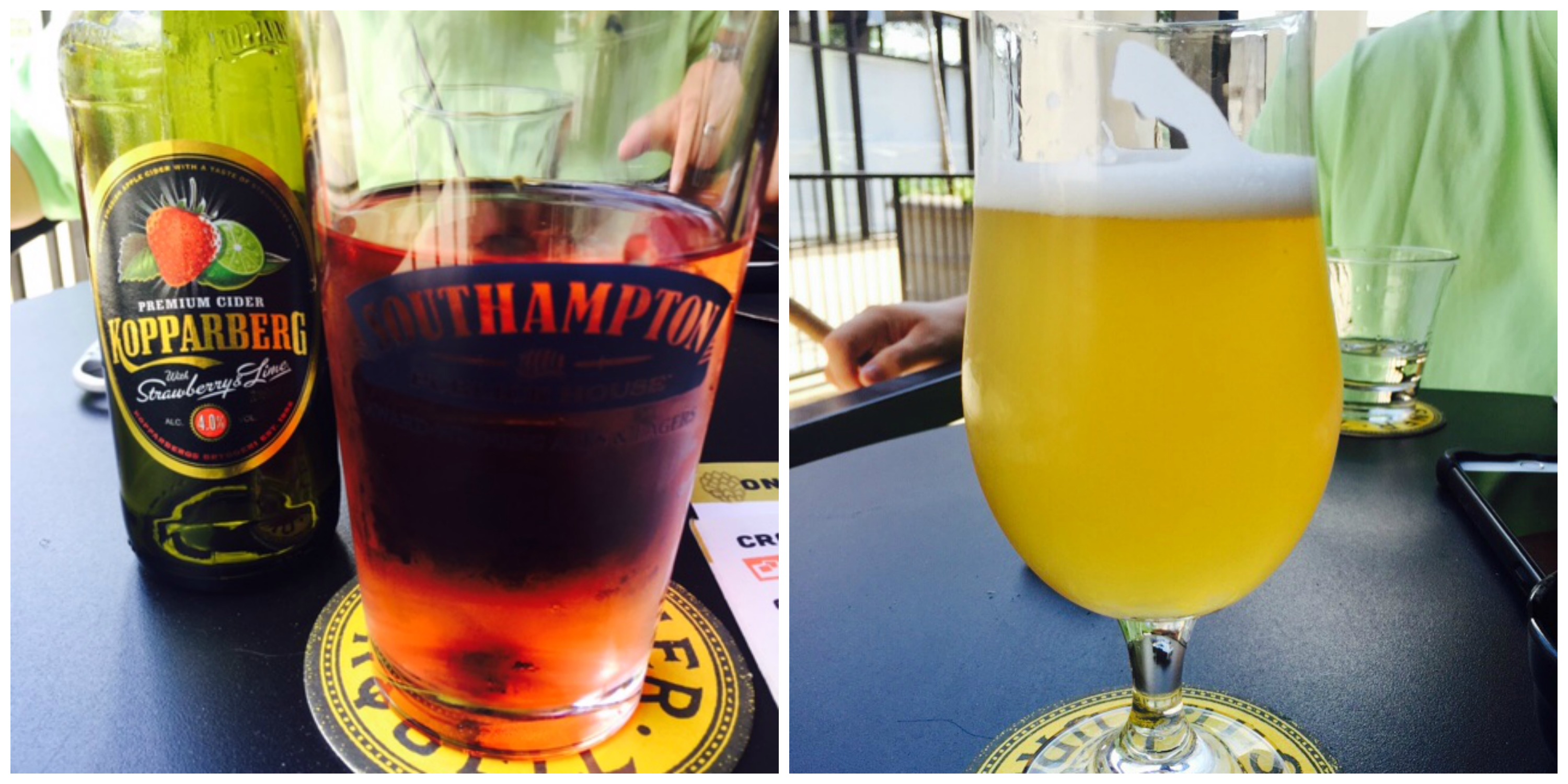 It was such a gorgeous day to be out on the patio, soaking up the sun. Absolutely amazing weather!!!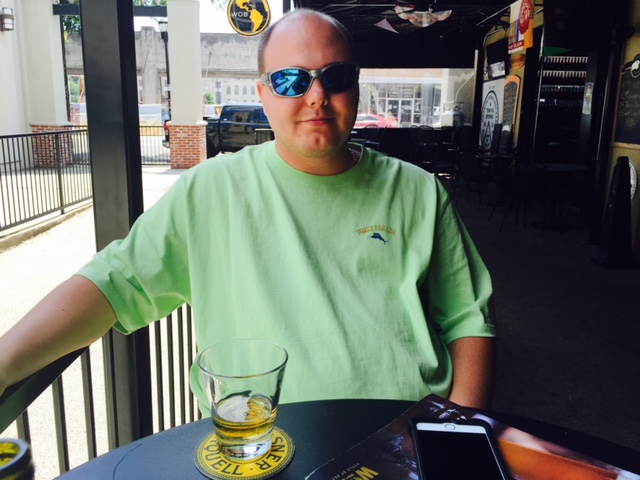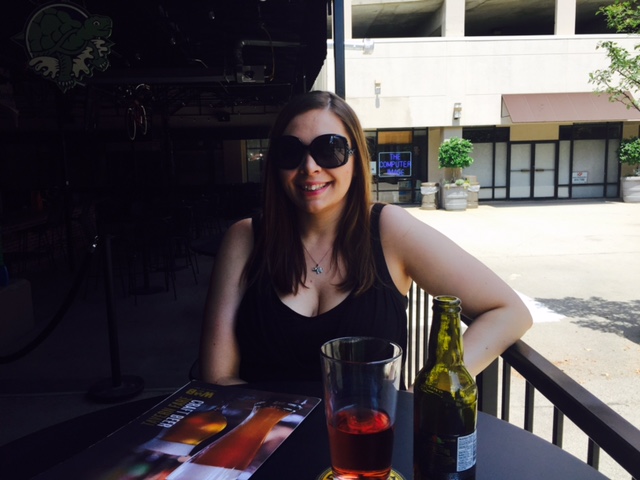 We stopped by What's on 2nd to trade in some video games we had doubles of. We scored some great deals! Then it was off to one of Chris's co-workers' for a backyard BBQ pool side. We met some really nice people and had some delicious food!
We ended back at World of Beer that evening to meet up with someone for a little while. Like my water? We listened to the live music for a little while and headed home. We were out past 11 PM. Who are we? 🙂
Sunday, we headed to Chuy's at The Summit to meet some friends for lunch. I didn't snap any pictures of our delicious food. Just know that chips and queso and these amazing tacos with the best flour tortillas I have ever had were devoured.
From there, we headed to 2nd & Charles to browse. I had found this AWESOME picture there, but it was $20 and it was more of a $10-$12 size in my opinion. I may have to make one myself or peruse the internet to find a cheaper alternative. It wasn't the right color for any of our rooms, anyways. But I wanted to share it, because I know my book lovers will love it!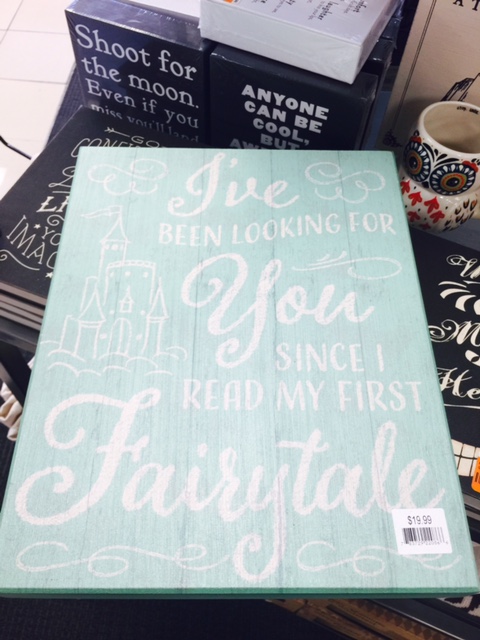 It says "I've been looking for you since I read my first fairytale." I mean, how perfect?? Who knows…I may give in and go back and scoop that thing up!
The rest of Sunday consisted of picking up a shelf we ordered for our living room and buying another at Best Buy for our game room. And Chicago Fire. Lots and lots of Chicago Fire.
Monday morning I cut the backyard, then came in and starting putting together shelves. I got the media shelf built for downstairs and this awesome shelf for our living room. It took me about 2 and a half hours to do both.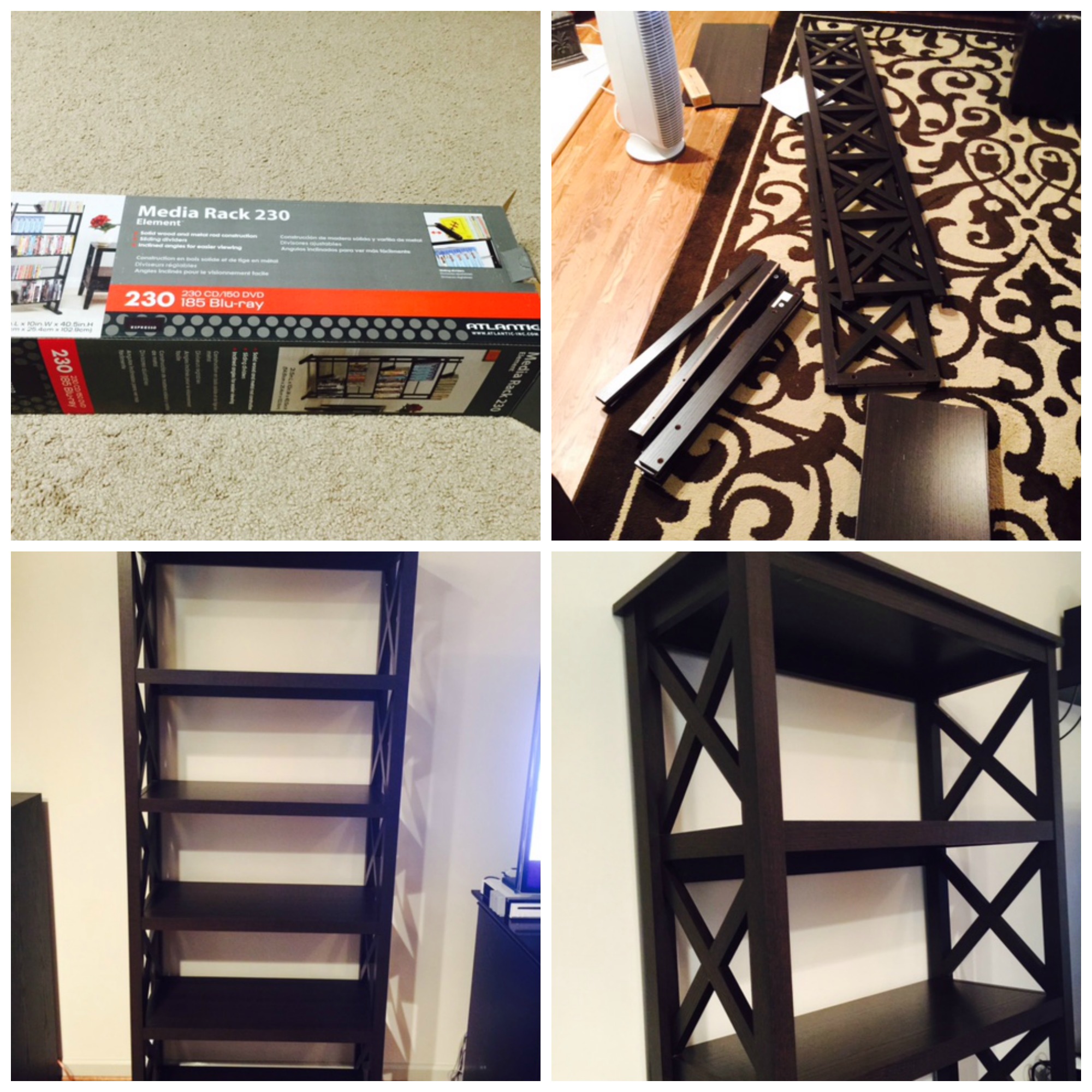 I am in love with the sides of this self!!!! I forgot to take a picture of the media shelf, but it is nothing fancy. We already have it full of games and really need another one. The shelf for our living room is empty right now, I guess a trip to HomeGoods is in order!!! While I was building, the last 30 minutes of Dirty Dancing was on!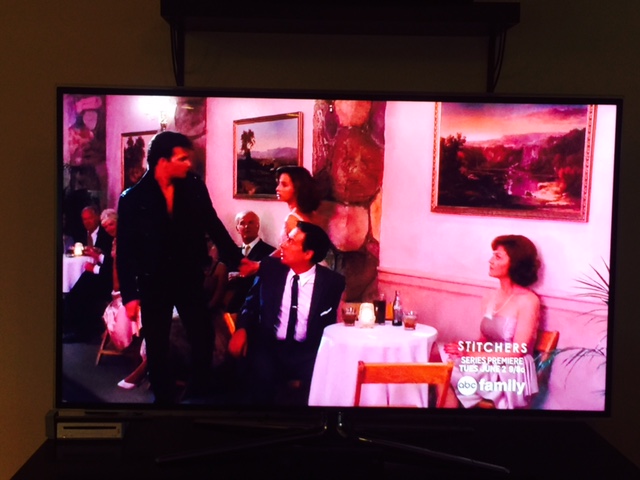 No one puts Baby in the corner.
I headed out to do our grocery shopping and picked up Moe's BBQ for our late lunch/early dinner.
I got the turkey plate with baked beans and mac n cheese. I also stole one of Chris's ribs. Moe's is certainly one of my top choice BBQ places for sure. They have the best turkey around! We finished up the first season of Chicago Fire last night, and watched the first episode of season 2. It was pretty cool to see the back story of Voight from PD.
Other things that happened this weekend…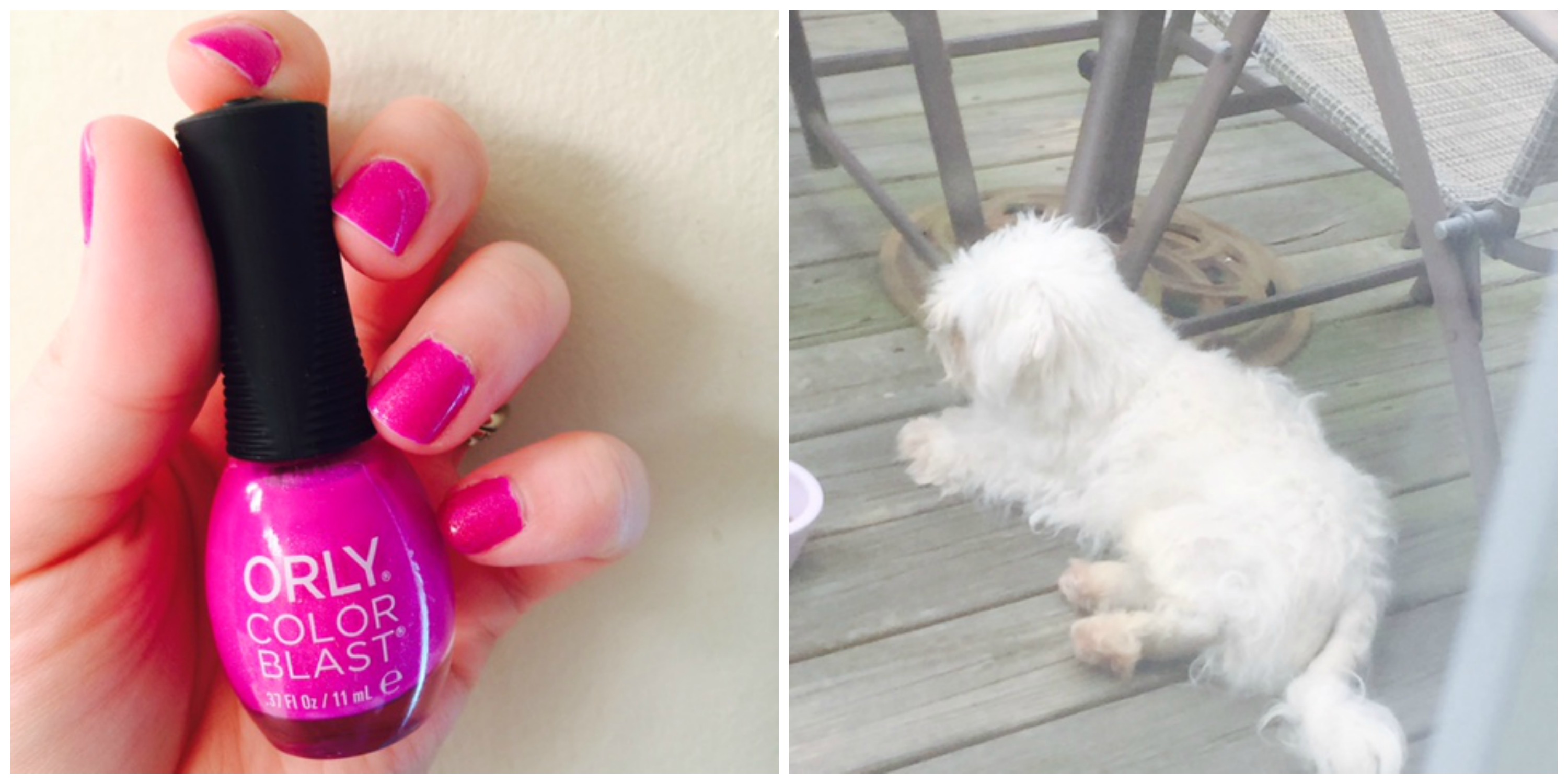 I finally painted my nails (Orly – Watch Out Or Elsa) and spied on Mac being adorable.
I hope everyone has a fantastic week!!!
Linking up with Biana.