I had a post put together for today, but I am just not feeling it after everything the south east has been through the last two days. We are  no strangers to severe weather conditions, but we aren't quite used to ice. Couple that with the terrain around the area, and it makes for just down right horrible conditions.
We finally made it back to our house yesterday afternoon! Our brother in law drove us to the point that no vehicles would make it any further, we then waited on his friend's friend (got that) to come pick us up on their Razor and take us the rest of the way home. Gracie and Mac were SOOOO happy to see us! I am just so happy to be home and have them taken care of.
On our way home, we saw some scary stuff. The pictures below are of all the cars abandoned on the sides of the roads and in open fields.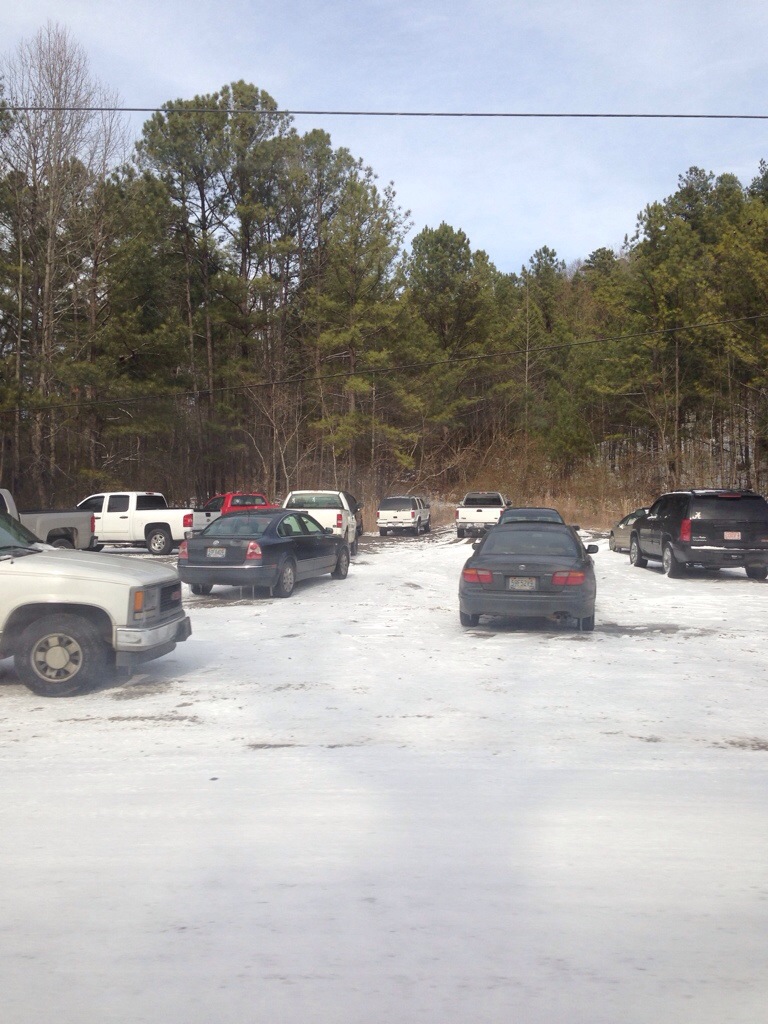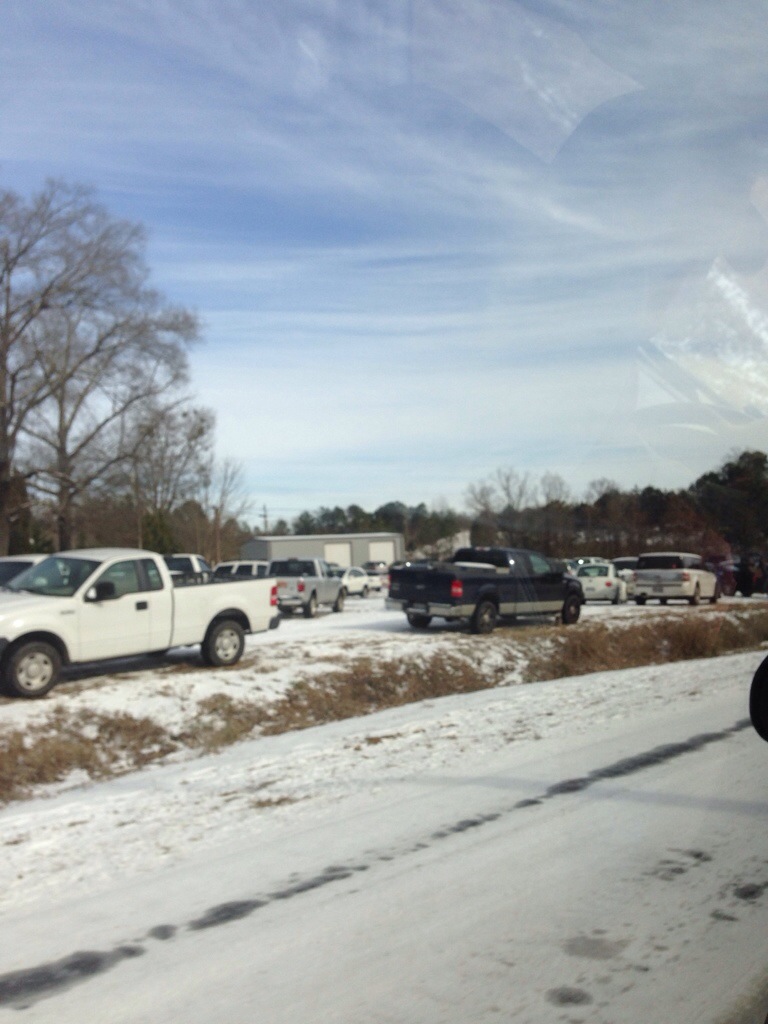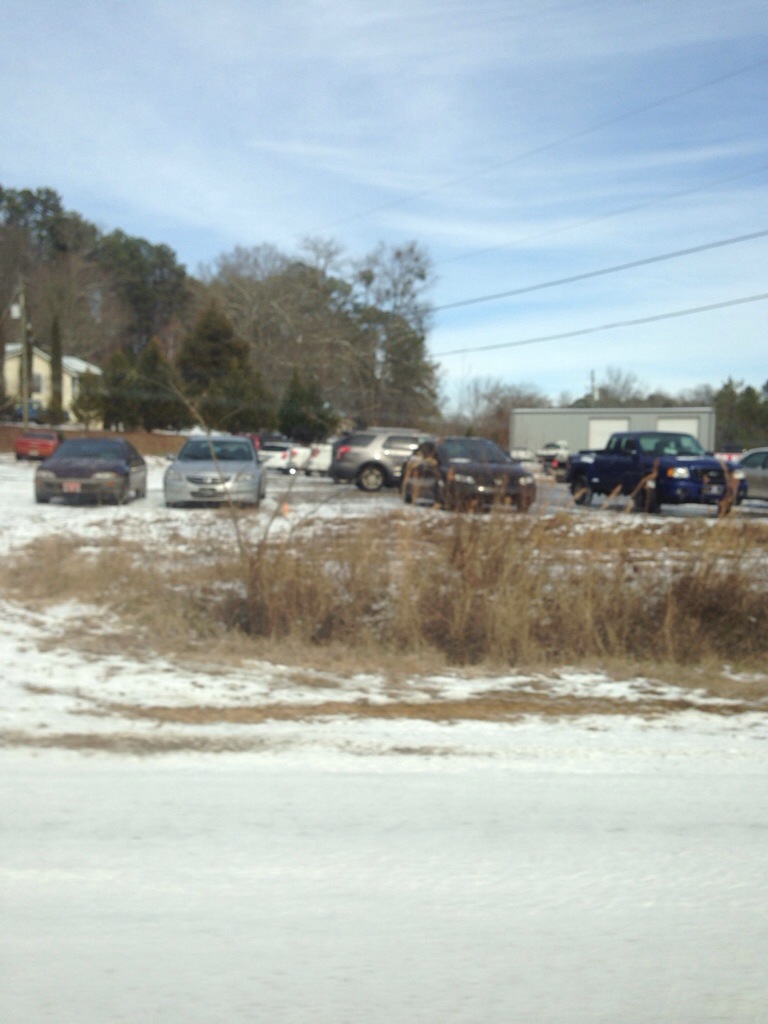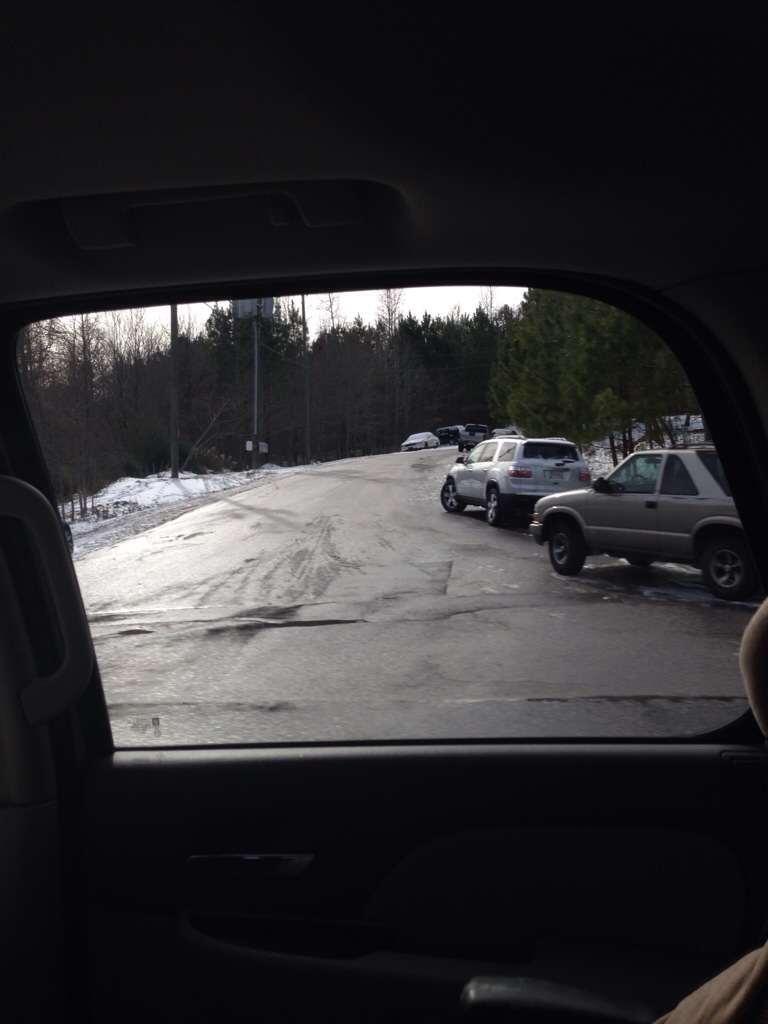 The pictures below here are of the literally hundreds of cars abandoned. We saw several accidents that were just left, a mini van that had caught fire and was completely gone except for the frame, and we even saw a car slide down a hill and into a truck right in front of us. It was crazy! Certain areas just looked like war zones. I would be ok if I never saw something like this again!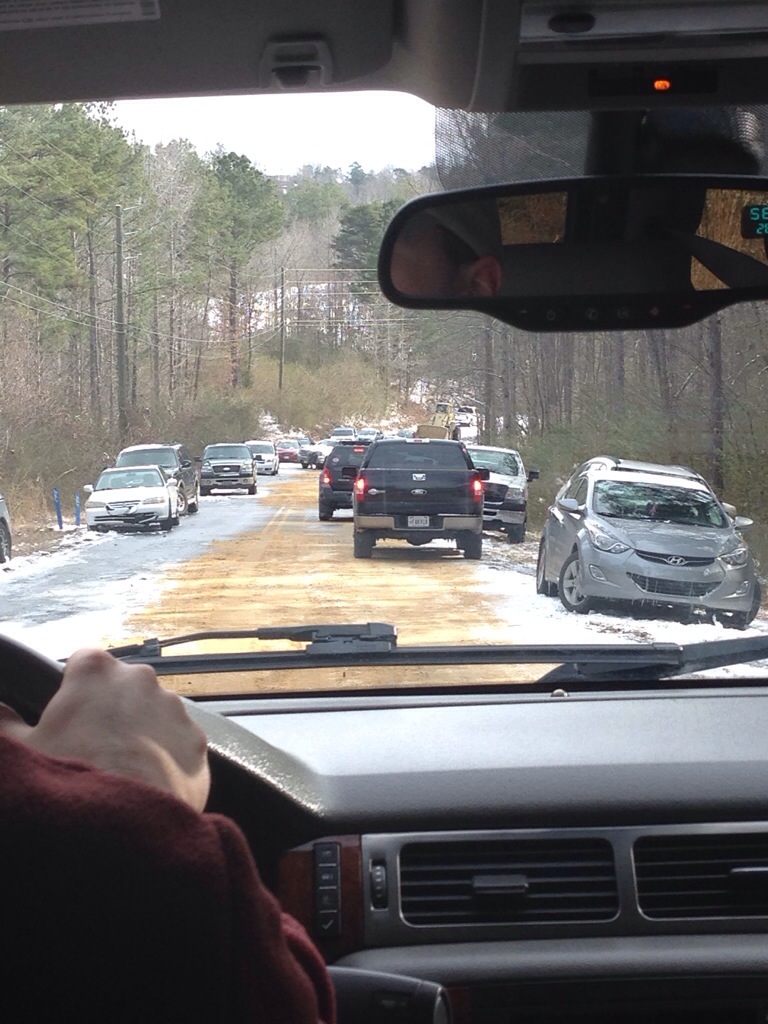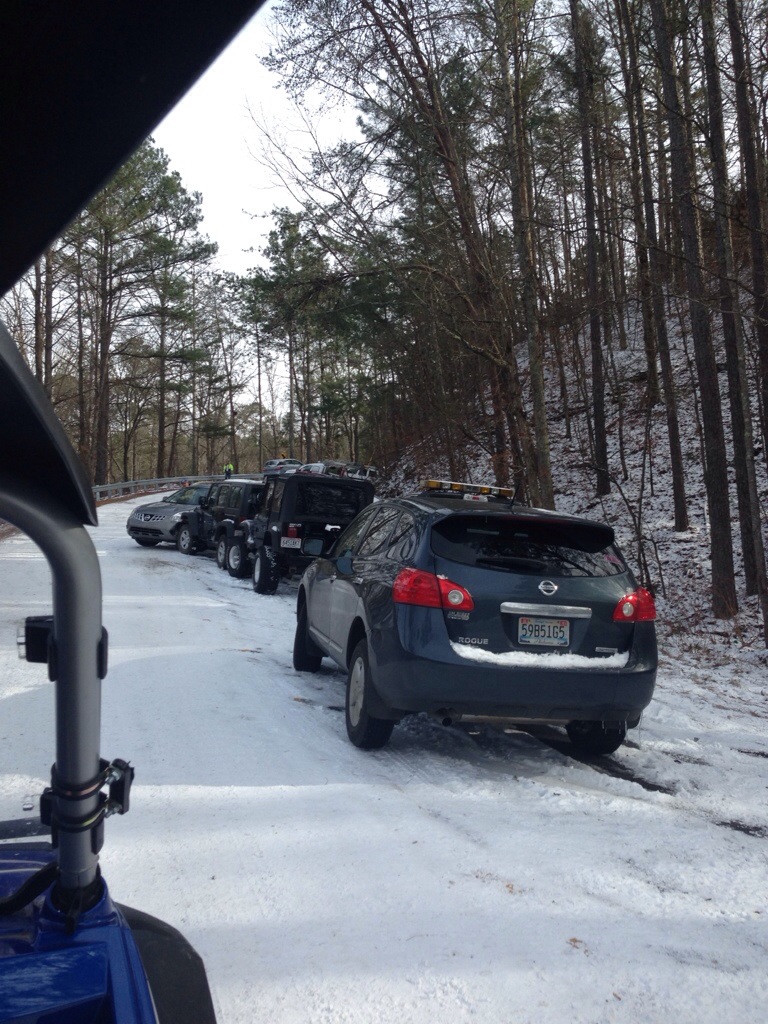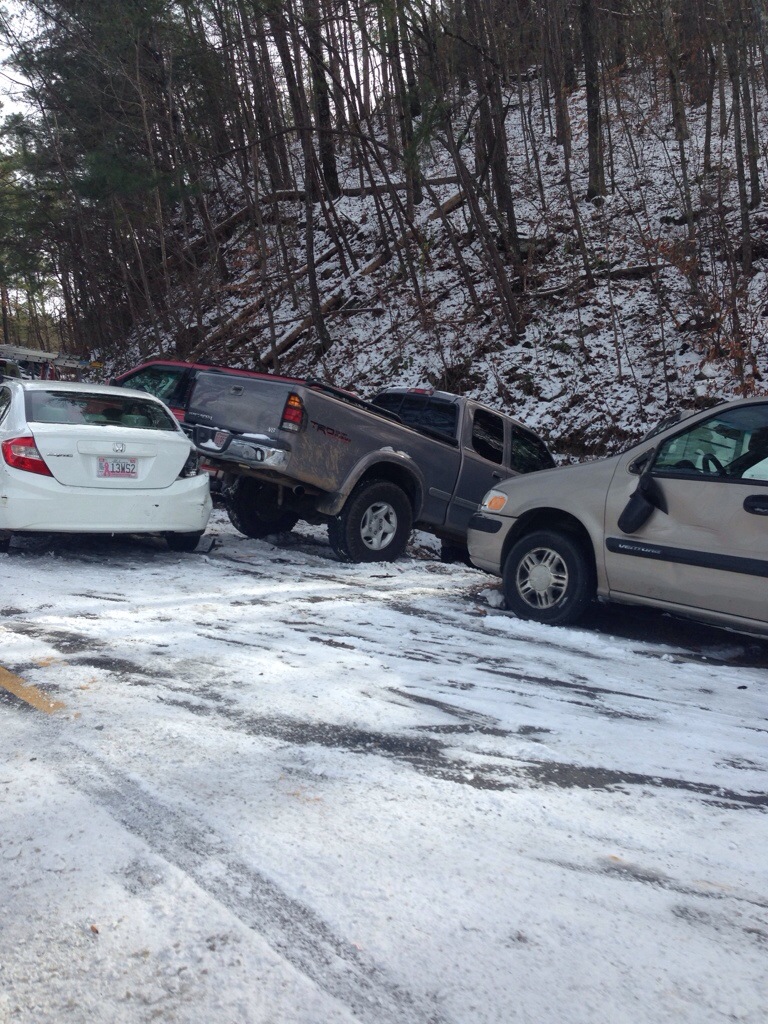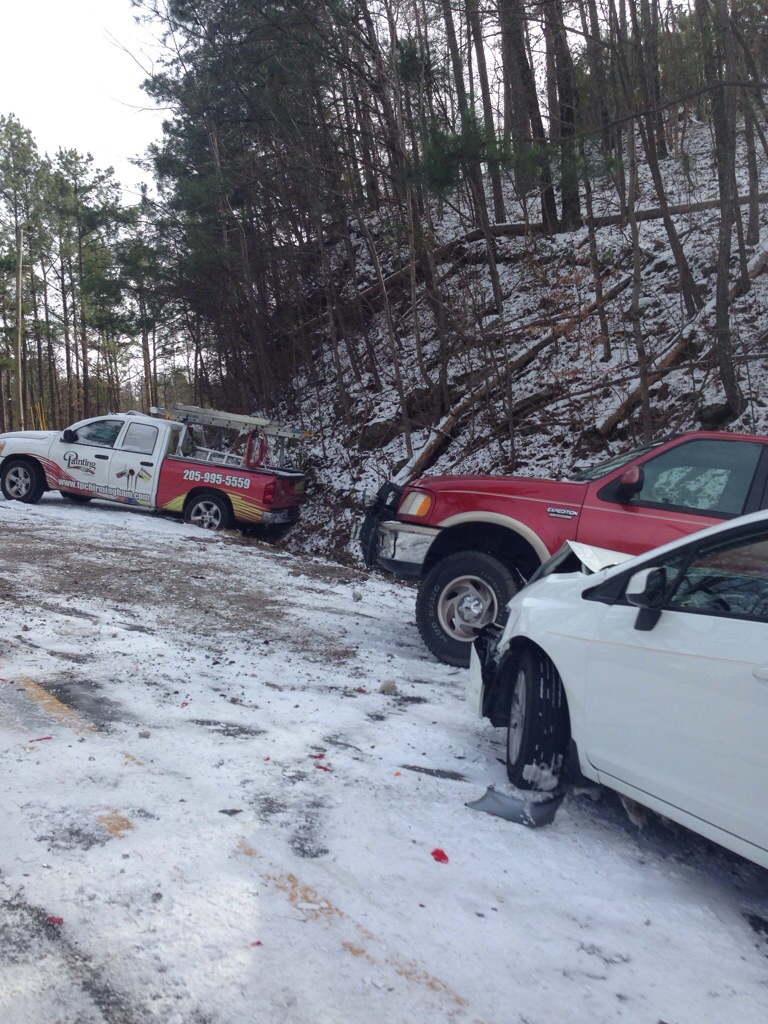 Both of our cars are still downtown at our offices, we will have to make arrangements to go get them today or tomorrow. I am working from home again today. I am so thankful that I can actually do work from home so that I don't have to use my personal or vacation days.
On a lighter note, look at Mac drinking out of my water glass. Like seriously, can he be any cuter?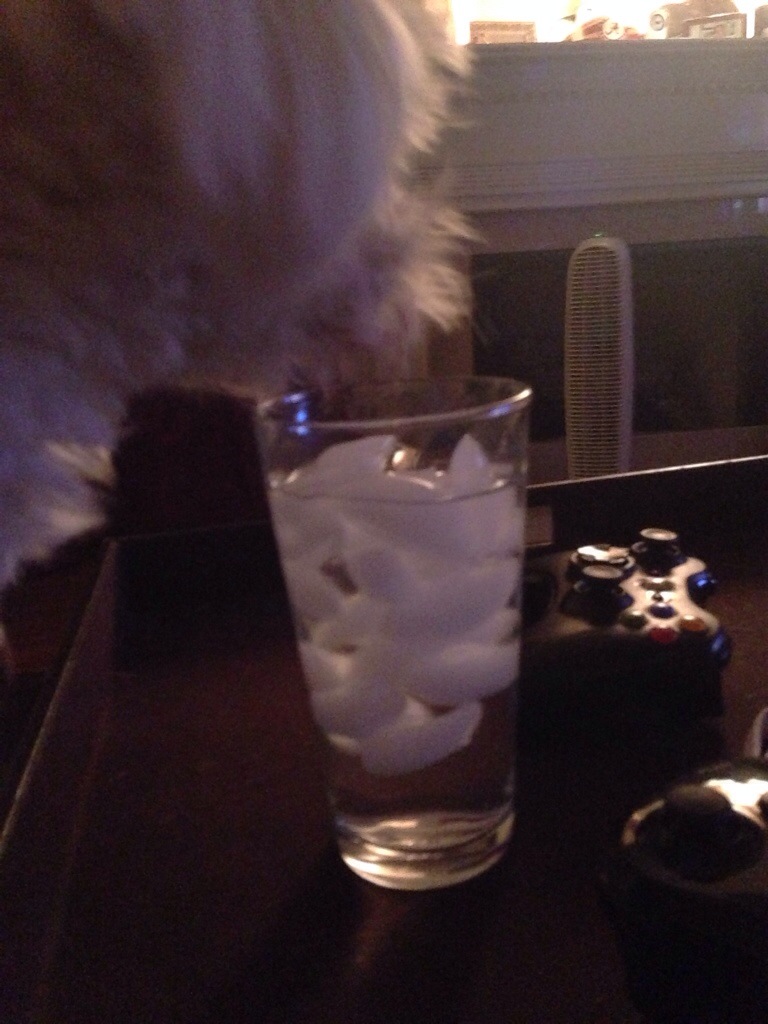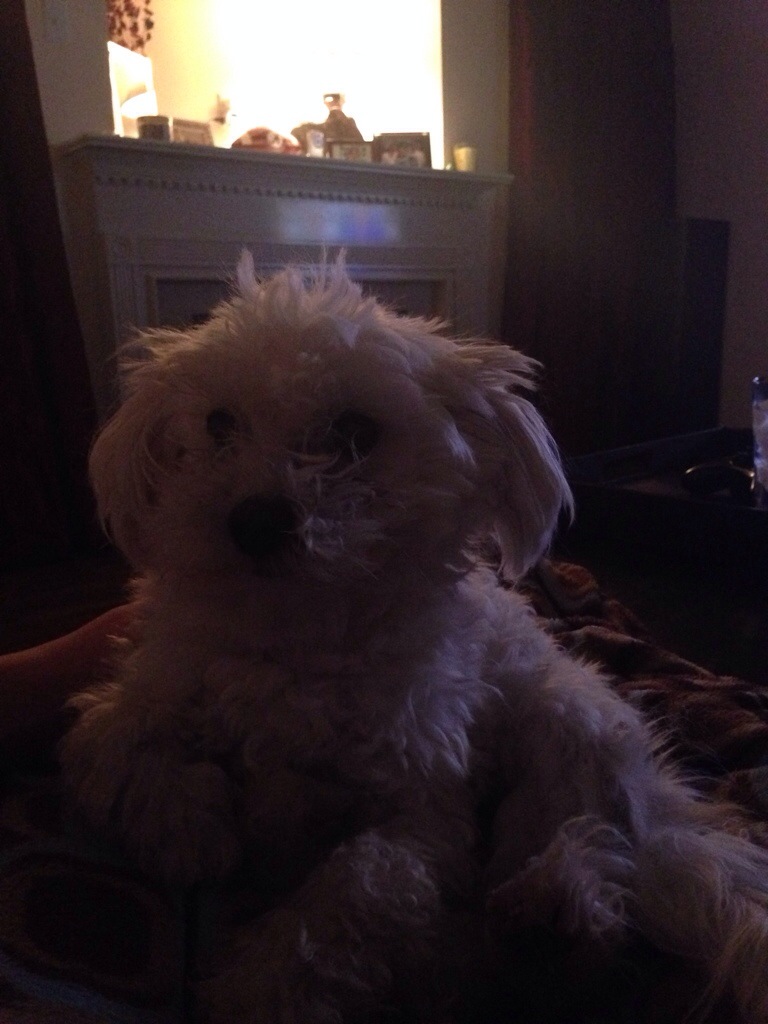 I promise I will be back to regular scheduled programming tomorrow! Be safe. Stay warm.
I leave you with these:
This is for Kathy: