I have so many random thoughts going on in my head today. Perhaps because I got about 3 hours of sleep last night? There is not enough coffee in the world today to bring me to 100%. There are always "currently" posts flying around blog world and I have never done one. We can't say that anymore after today!
All I have to say after last nights storms is: So many polygons and warnings, so little nerves!!!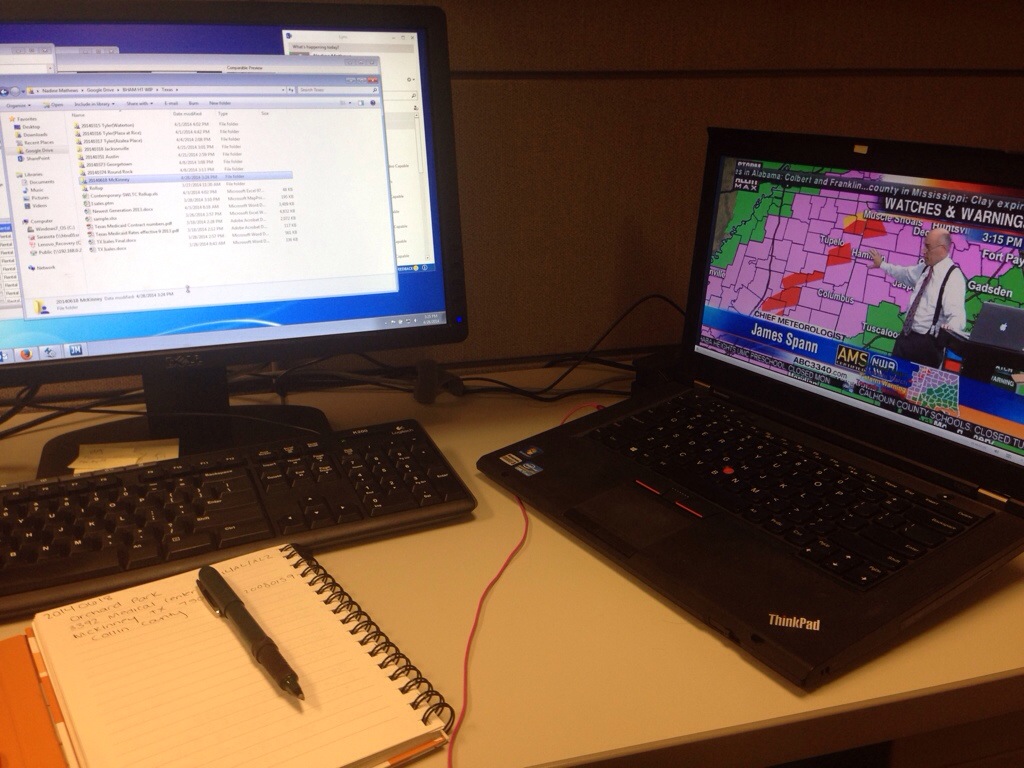 Watching : The weather. Like it's my job. Literally. This is me iat my office yesterday around 3:00 pm when James Spann first went live. We are supposed to have another round today starting at 3:00pm. Oh goodie goodie. If the tornadoes don't come for me, it might be my nerves that get the best of me!
Feeling: Annoyed. I finally painted my nails after weeks of them being bare. One day in and there are already THREE fingers chipped. Seriously? Why do I even bother!!!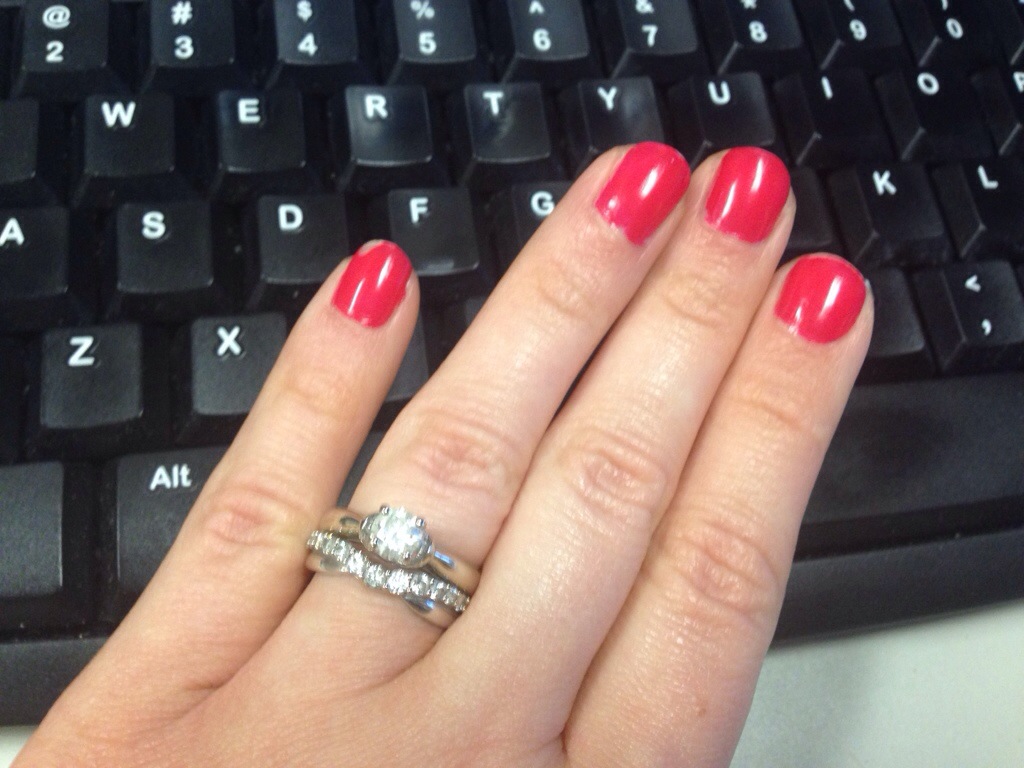 I am side eyeing you mr pinky. Get your shit together!
Reading: If You Ask Me (And of Course You Wont) by Betty White. I just finished reading the Best of Me this past weekend. It was a great read, but I need a break from Nicholas Sparks for now….two tear jerkers in a row are enough! My mom gave me this book a few years ago and I have yet to get around to reading it. I figure it will be a light and easy read. Plus, there are a lot of pictures. Who doesn't like pictures?
Eating: My meals lately have consisted of protein smoothies for breakfast, mostly salads and veggies for lunch and then a protein and side for dinner. This morning specifically consisted of two cups of coffee and counting.
Wanting/Loving: All of these beautiful spring prints and romantic lace options. Check out some things I have my eyes on!
Listening: I listened to my "high school/college" playlist on Spotify this morning while getting ready. In This Skin came on by Jessica Simpson. I just love this song.
What do you have going on currently?