This month has been in overdrive, flying down the road like it is driving something stolen. Time, time is what was stolen! I seriously cannot believe it is Halloween week! It is insanity!
Things have been busy at work, and around the house, and at school and dance and everything else. When that happens, I have a lot of empty intentions. I mean to get posts done, and then two weeks go by and I have a ton of pictures in email that haven't gone anywhere. And the house isn't so clean. The laundry piles up. I am trying to play catch up this week on all the things, before it gets even crazier!
Anyways, about two weeks ago, Chris and I were invited to the soft opening of a new brewery! Ferus officially opened last week, so anyone can go taste the delicious sour beers and have a tasty item off the menu now! They were tapped out of the peach apricot sour, but I enjoyed the blackberry gose! It was so delicious! And so pretty!!!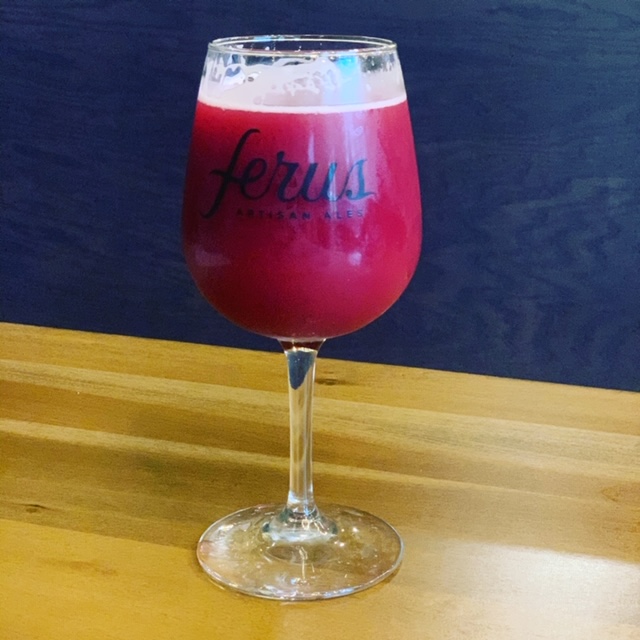 We ordered off the appetizer menu, because snacks are life. We got fried deviled eggs, cuban egg rolls, cheese curds and wings. (I am not a fan of wings, just the boneless variety, so I left those up to Chris.) Everything was delicious! It was really cool inside too, but I failed to take any pictures of the building. Next time!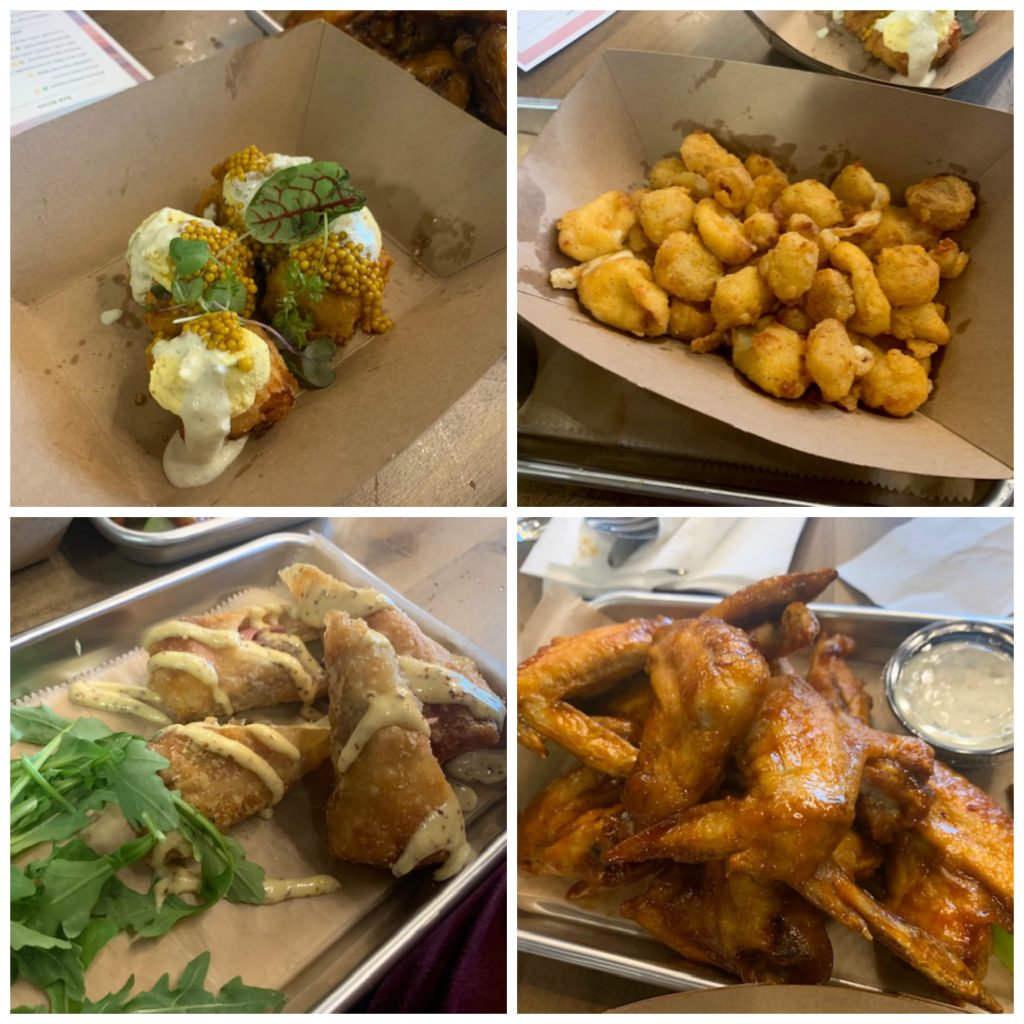 That weekend, we also took the front bar off Zoe's crib to turn it into a toddler "big girl" bed. I cried removing those screws and taking the rail down to the garage. Such a big milestone! Zoe has been potty trained for the past month now, and we need to be able to let her get out of bed at night if needed now. So exciting, but also, makes me so sad how fast time is going!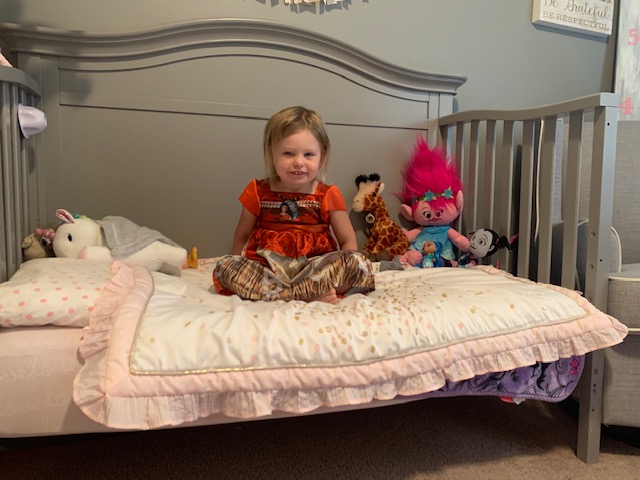 And we painted our pumpkin that we got from the pumpkin patch! Zoe turned it into a girl monster.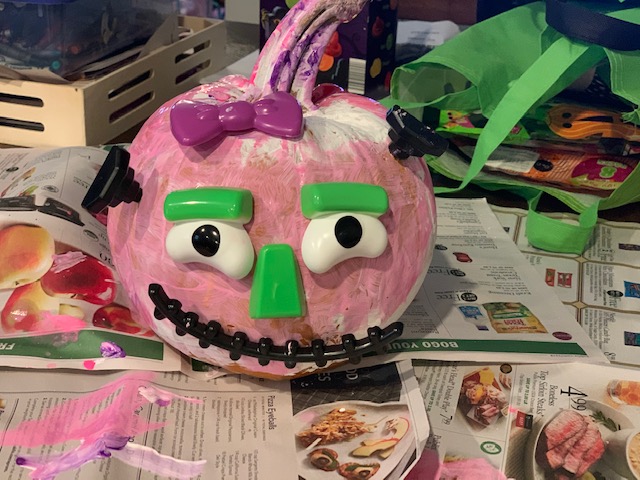 This past weekend, I got my hair done and we went to the fall festival. It was a lot of fun!!! Zoe was so excited to get to wear her Belle costume out. I love that we found a Mrs Potts purse, Beast mirror and Belle shoes to go with it! We had the perfect bow to match the dress too!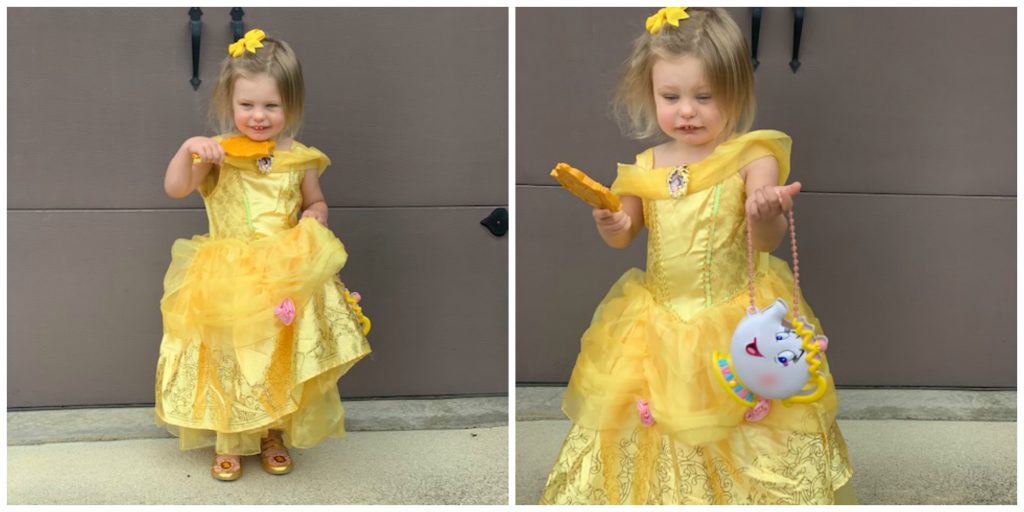 This morning, Zoe had a dentist appointment, so we leisurely got ready this morning and strolled around Target after before taking her to school. She did well and has some pretty shiny teeth!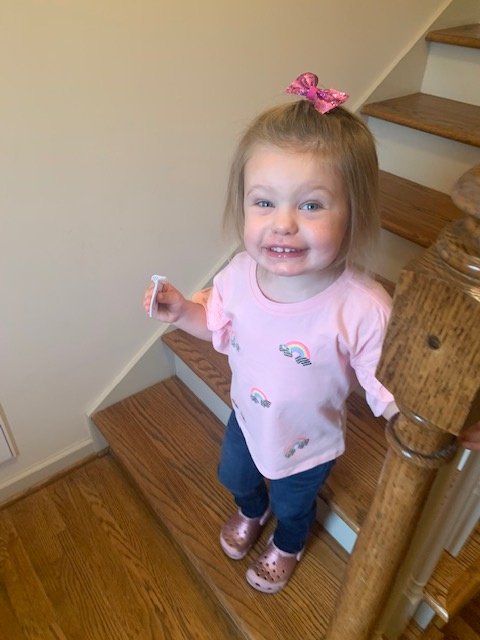 We have one more Halloween party at school on Thursday, and then it will be time to focus on Thanksgiving and Christmas! And Zoe's birthday!!! She wants to have a princess party this year, so I have been gathering up allllll the princess things. I can't believe we are planning her third birthday!!!