Tacos. What can we say about tacos? They are amazing, and so very versatile!! Gone are the days when you are stuck with just ground beef and some cheese, though there is nothing wrong with those either!!!
A few weeks ago I ordered Korean BBQ Street Tacos from a food truck menu and knew that I was going to have to recreate the meal at home! This is so easy, just a dump in the crock pot and go kind of meal!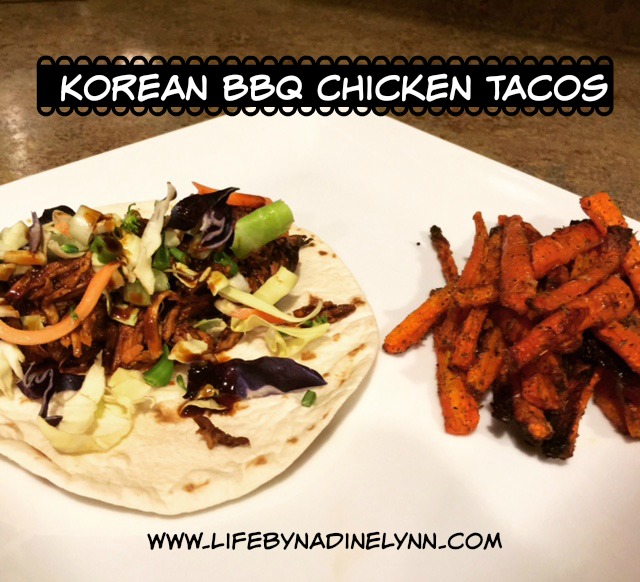 WHAT YOU NEED
3 chicken breasts
1 jar of hoisin sauce
2/3 cup honey
2 tablespoons lemon juice
1/4 cup low sodium soy sauce
1/2 teaspoon ginger
flour or corn tortillas
Asian Vegetable Mix (or a slaw mix and green onions)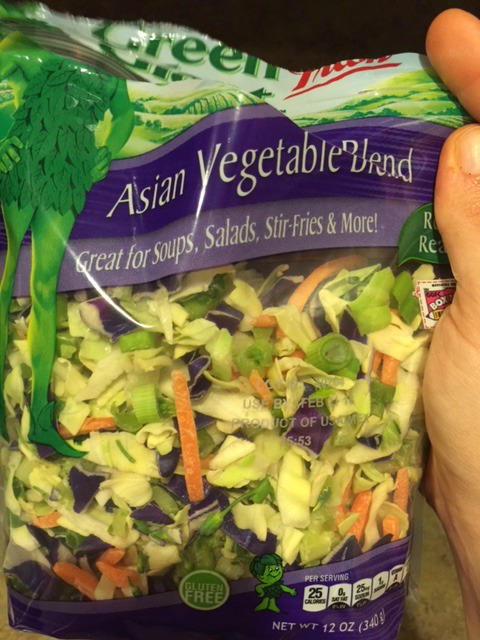 WHAT YOU DO
Mix the hoisin sauce, honey, soy sauce, lemon juice, and ginger.
Place chicken in the crockpot on low and cover with the mixture. Cook on low for 8 hours.
Shred the chicken and spoon the mix on to your tortilla and top with Asian slaw.
Enjoy!
So delicious!!! I served mine with carrot fries. I will be sharing that recipe next week! It would taste great over rice or with stir fry veggies as well! What meal have you re-created at home?