I made a delicious low-carb chicken alfredo bake this weekend, and I have to share because it was so good! I paired it with a little spinach salad, and it was the perfect Sunday Funday meal without going crazy on the carbs. I didn't even miss the pasta. Not even a little.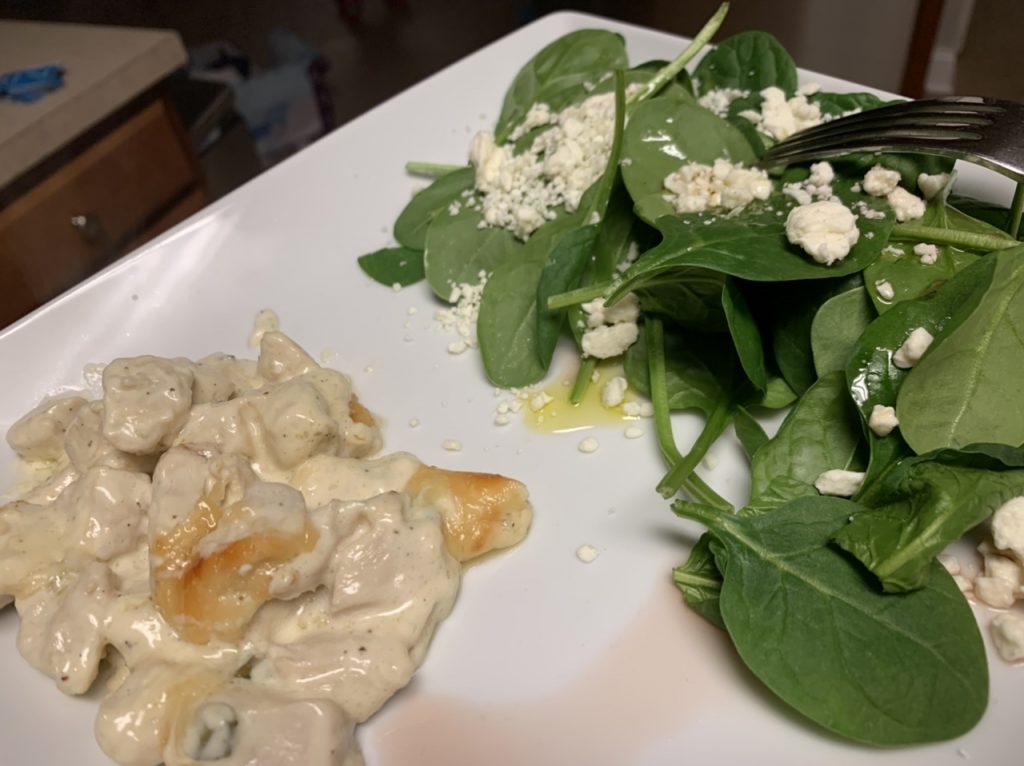 What You Need
1 lb chicken breast, diced
Olive Oil
2 tbsp butter
3-4 green onions, chopped
1/2 – 1 tsp minced garlic
4 ounces cream cheese
1/4 tsp Italian Seasoning
1/4 tsp salt
1/4 tsp black pepper
1 cup heavy cream
Grated and shredded parmesan cheese
What You Do
1. Preheat oven to 390 degrees

2. Heat olive oil in skillet, dice chicken and cook through.Place chicken into a baking dish.

3. Melt 2 tbsp of butter in the pan and cook green onions and garlic until soft, about 2-3 minutes.

4. Add cream cheese to pan and stir around until melted.

5. Add heavy cream, Italian seasoning, salt and pepper. Simmer for about 5 minutes.

6. Pour mixture over the chicken. Sprinkle with grated parmesan cheese, then cover with shredded parmesan cheese.

7. Bake at 390 degrees for 20 minutes.