Every year, Chris's family goes to Gatlinburg after Christmas. We went several years prior to Zoe, but haven't been since she was born. I figured that this year was a great age to start going on trips like this!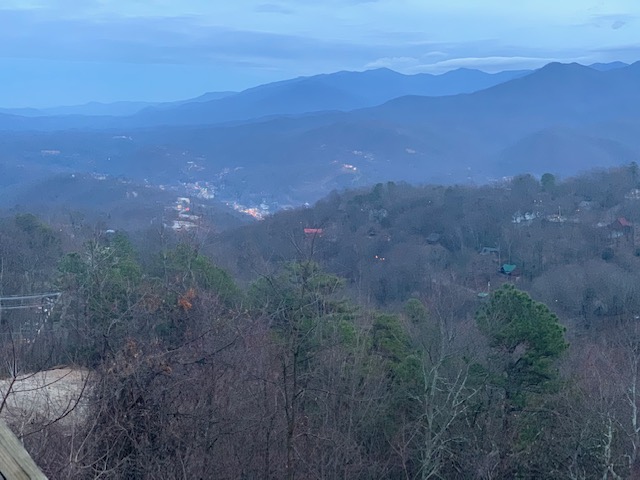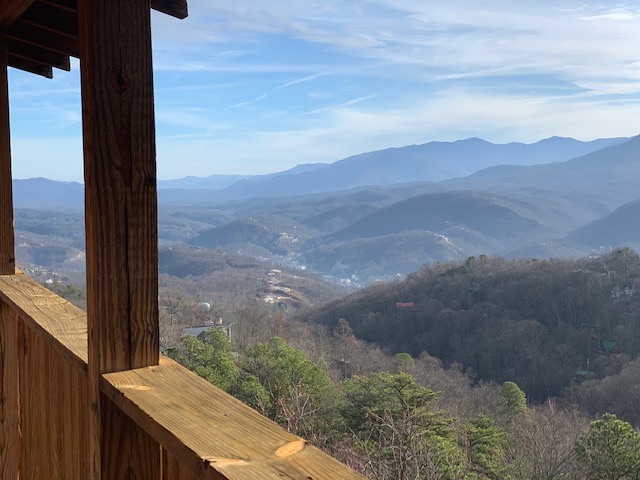 We were up there for 7 days and we got to do a lot of things that we love! We walked around downtown a few times, being sure that we stopped by a few of our favorite stores, grabbed a farkle dog and foot-long corn dog at Fannie Farkles, had hot chocolate from the Donut Friar, and played many games at the Space Needle arcade!

Zoe was obsessed with all the snowmen around downtown, and needed photographed with all of them. So cute!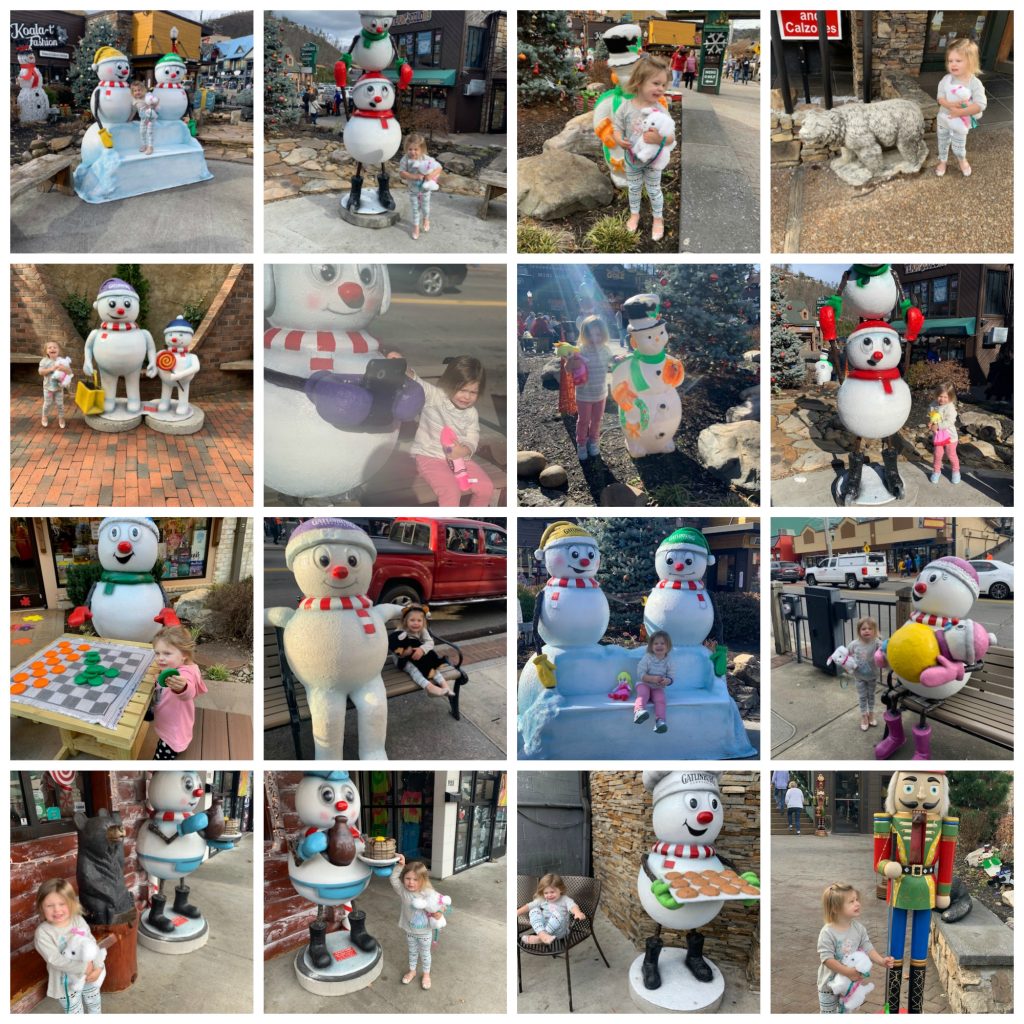 The arcade was definitely one of Zoe's favorite things to do. Is she our kid or what?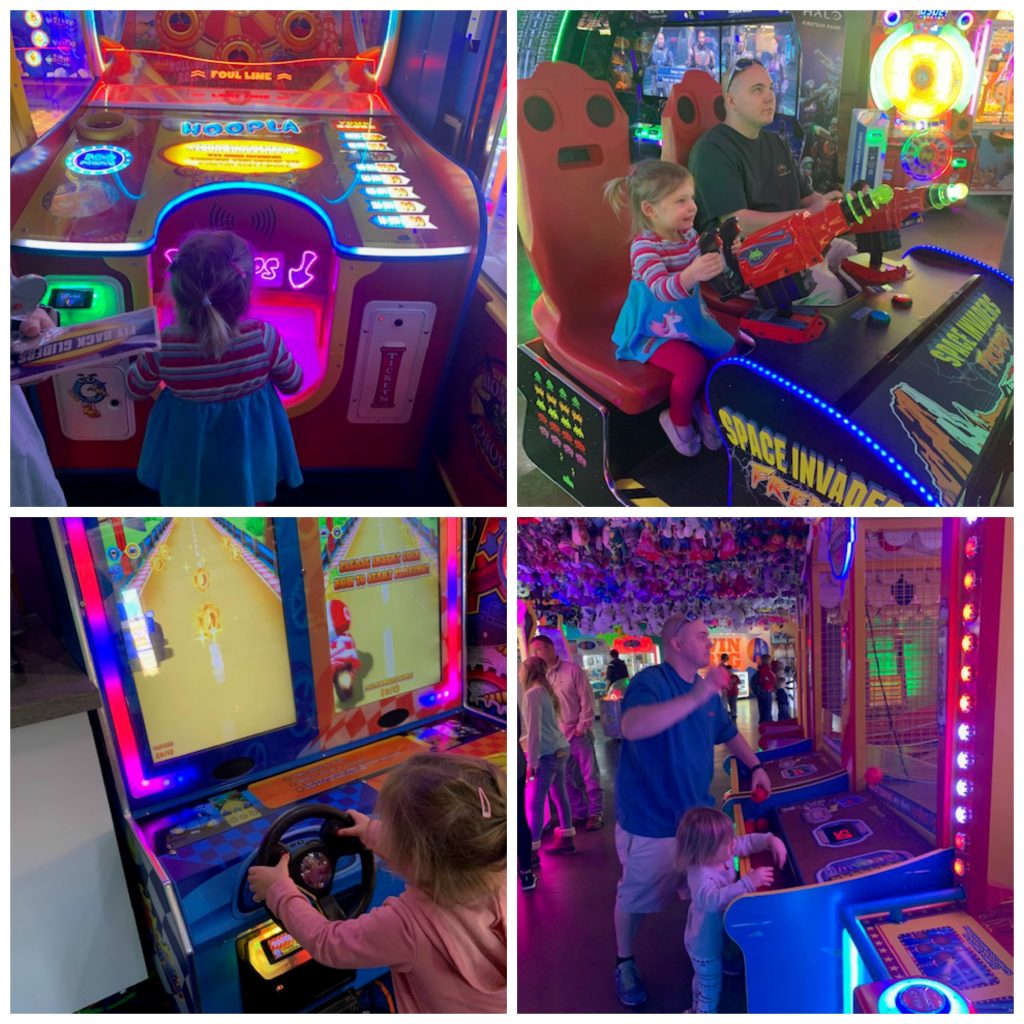 We went mini-golfing at Crave, which was a really cute indoor/outdoor place that was ice cream themed. We even got Zoe an ice cream bowl with her name on it for home.

We visited The Island in Pigeon Forge twice. The first time, we shopped around the stores, Zoe's favorite being the toy store! We played games at the arcade there, got some yummy cheese fries at Poynor's Pommes Frites, rode the merry-go-round and Zoe talked me into riding the huge Ferris Wheel….despite my crippling fear of heights. Which was honestly challenged the entire trip with all the switchbacks and steep mountain roads with no guard rails. White knuckle driving at it's finest! I was proud for conquering that fear, and got some amazing pictures and views from the top!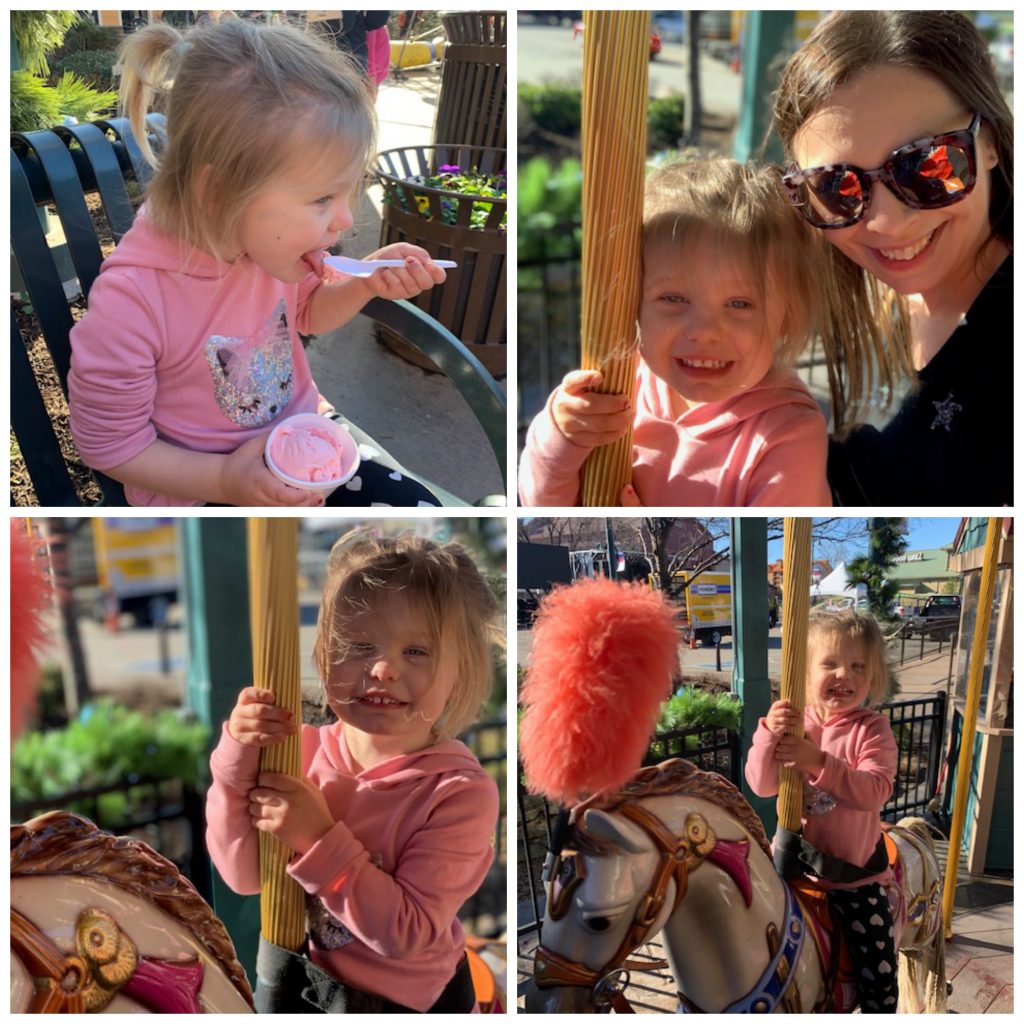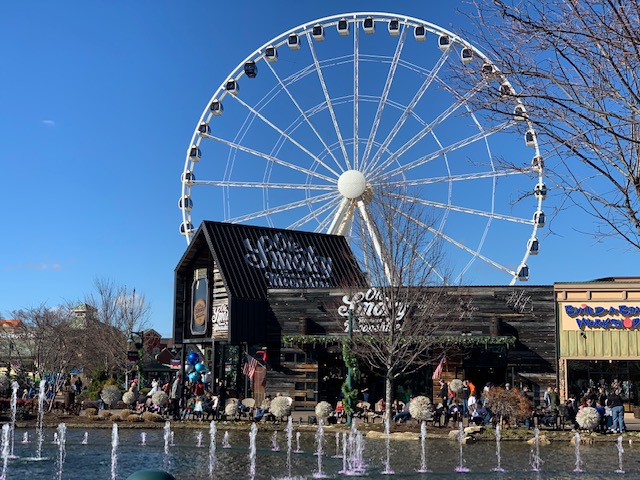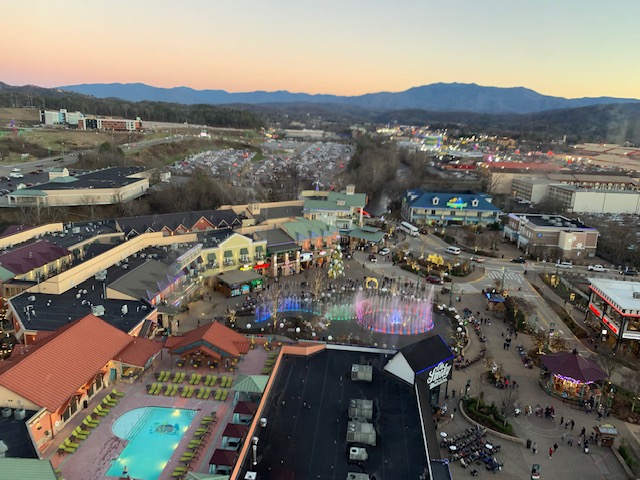 The second visit to The Island involved eating at Paula Deen's restaurant. OMG!!! The food was so so so so good! We lucked out and only had about a 15-minute wait and were seated right next to the windows with beautiful views of the whole area. When we were leaving, the wait was up to almost 2 hours.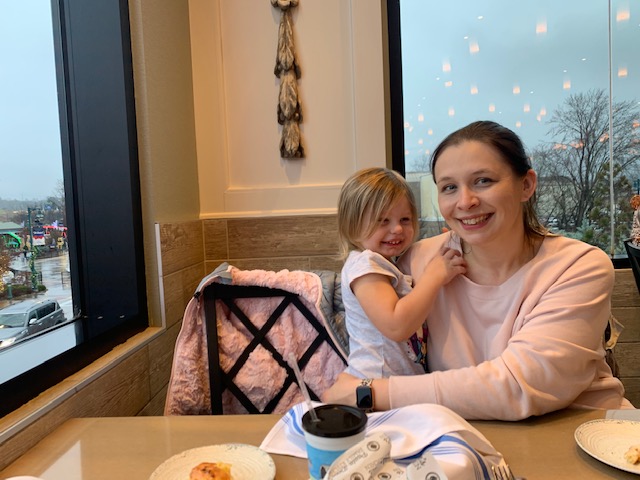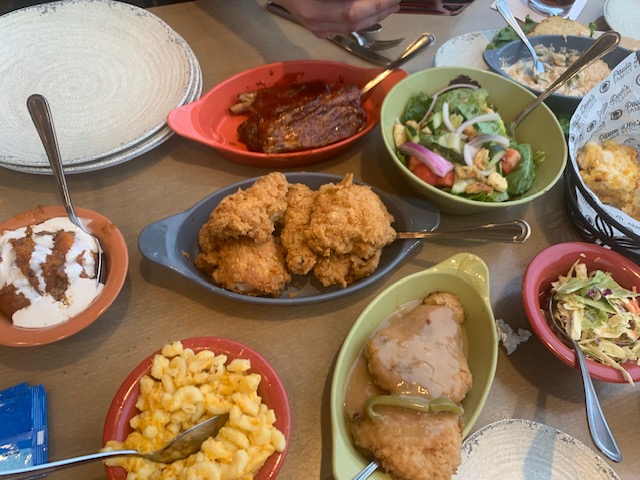 One of my favorite things about the trip was getting to meet up with Andrea!!! I don't even remember if it was on her blog, or on Instagram that she mentioned she was going to be there at the same time as me…and as soon as I read that I messaged her immediately. A meet up had to happen! We met in The Village in Downtown Gatlinburg and had hot chocolate and donuts from The Donut Friar. Chris and Zoe were with me, since we were going to do other things down there after and both of them even commented on how sweet and genuine she was. She brought Zoe a dog that has basically followed us around everywhere since. And you know pictures had to go down. We are bloggers!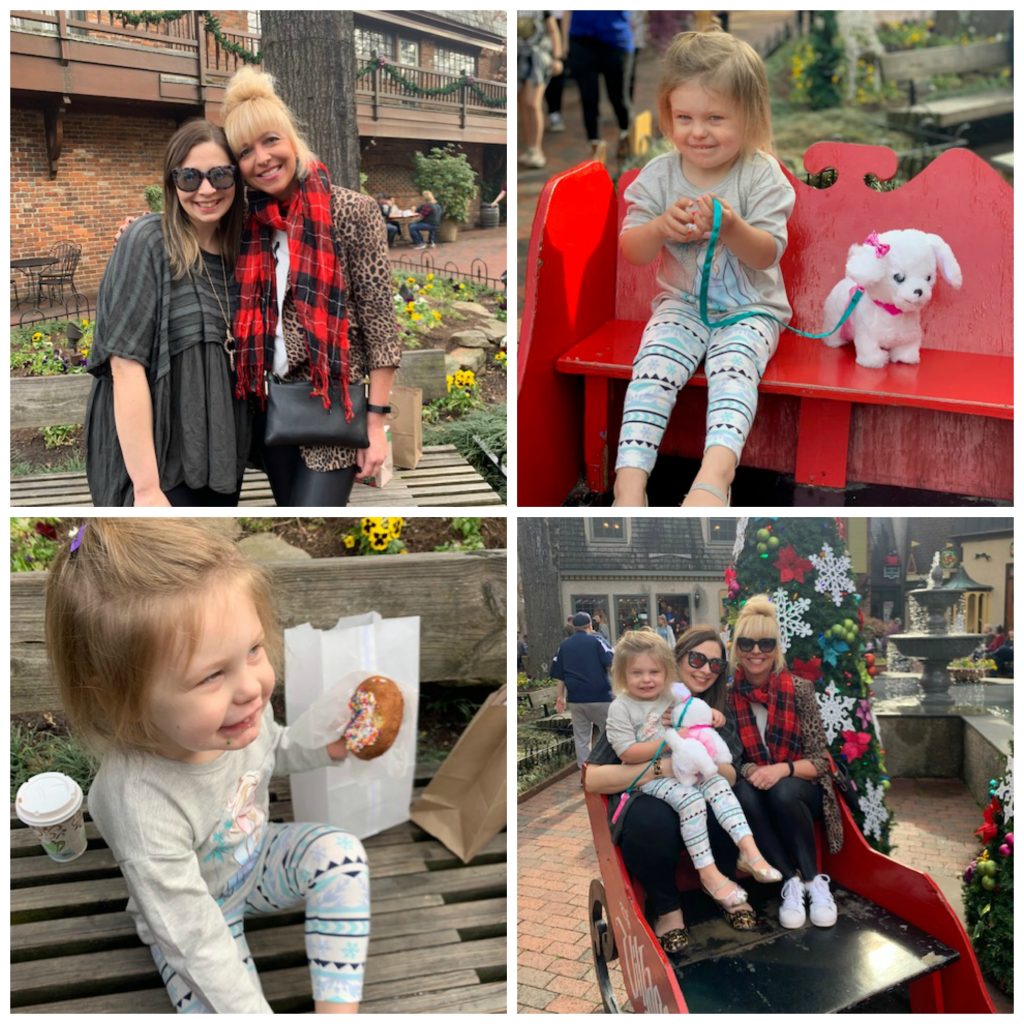 We ate at No Way Jose's and Loco Burro in downtown Gatlinburg, Mama's Farmhouse and Bennett's Pit BBQ while we were there as well.

We went gem mining twice. I am on the lookout for a really cool way to display these for Zoe in her room.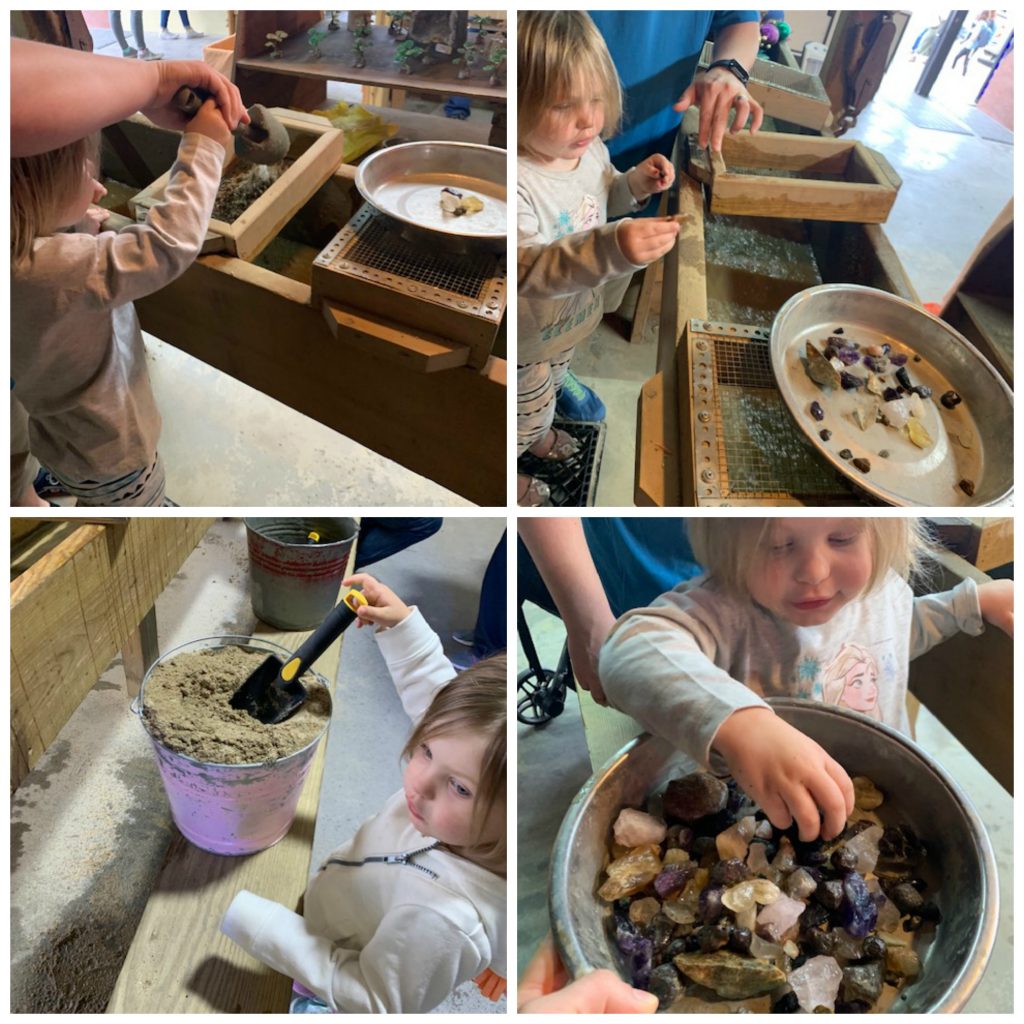 And we visited Ripley's Believe It or Not and the Aquarium while we were there.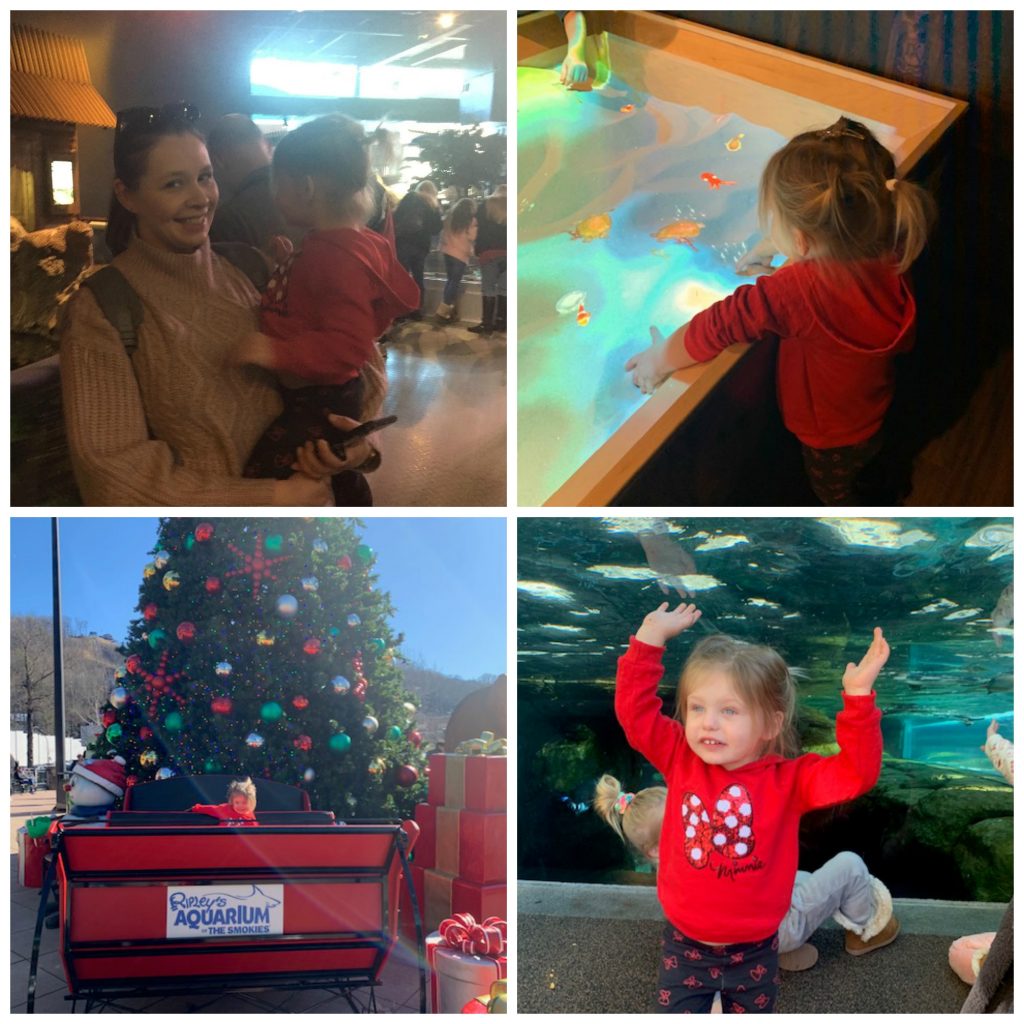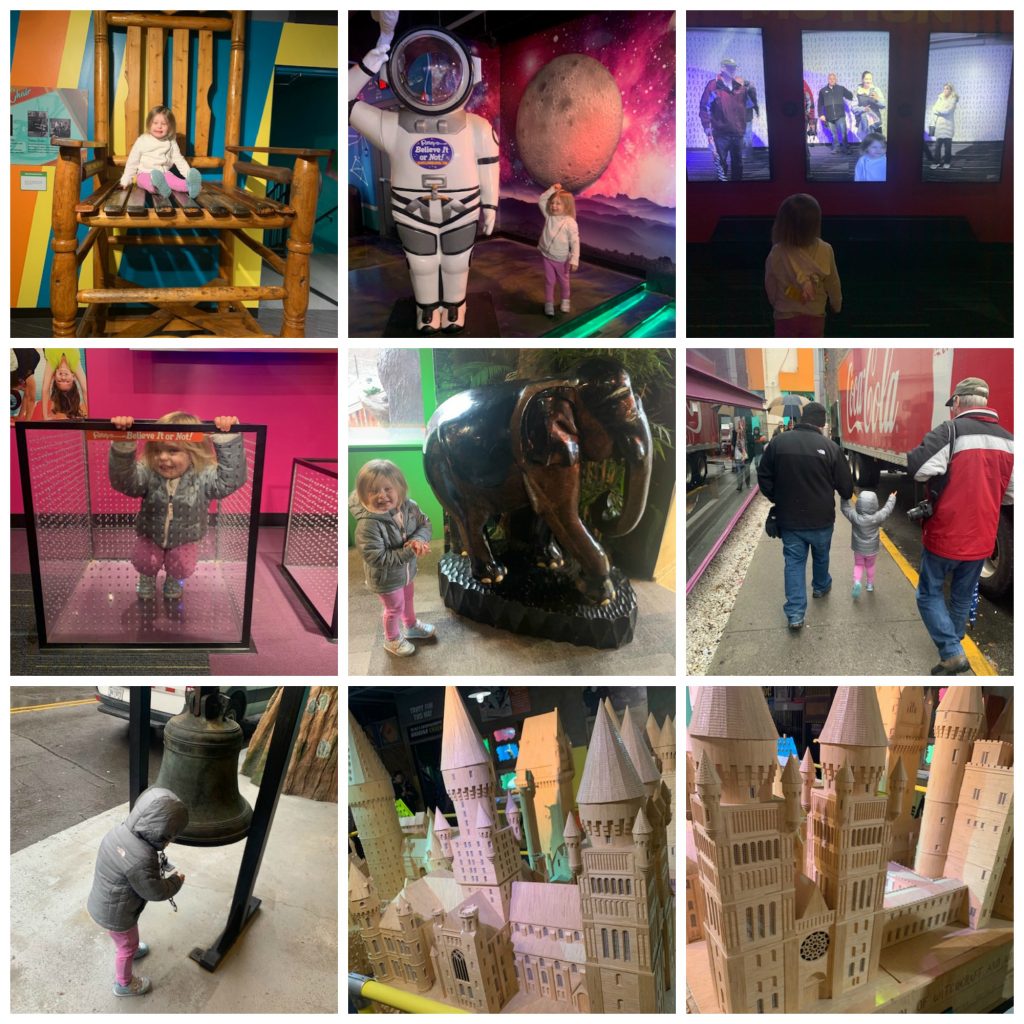 I hate that I didn't get to go shopping at the outlets, or eat at Apple Barn while we were there. We will just have to make a trip another time soon with Zoe! It was insane how crowded it was at Christmas this year. It is always really crowded, but it seemed even more so this time! I would like to visit another time of year when we can fit more in.
And I have to share the amazing views the last day. We were above the fog. It was so thick, you couldn't see anything driving up the mountain the night before. And in the morning, it almost looked like a white lake. Incredible!!!!