Favorite Moments: Five years ago today, I made the easiest decision of my life saying I do to Chris. Sometimes I can't believe it has already been five years, and other times I can't believe it has only been five years. The year we got married; we purchased a house, each got new cars, both changed jobs and were married. Talk about all the life changes. In our fifth year of marriage, we are still in the same house but driving different cars, both have different jobs, and most importantly, we have Zoe. This fifth year of marriage has been my favorite. Seeing Chris as a dad moves my heart in ways that I can't even describe. I am seriously so lucky to get to do life with this guy.
We have plans to grab lunch together today, just the two of us. It will be our first outing together alone since becoming parents.
Speaking of lunches, Laura and I grabbed lunch together yesterday at CommonHouse. It is a weekly must for us!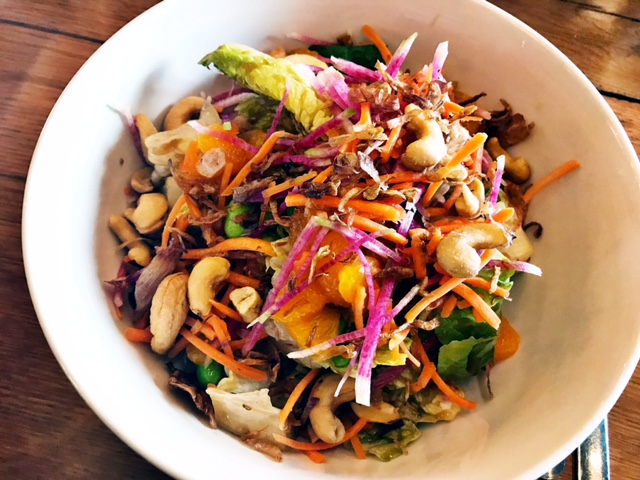 And I met up with two of my old Friday lunch club girls on Wednesday. Salads were my jam this week.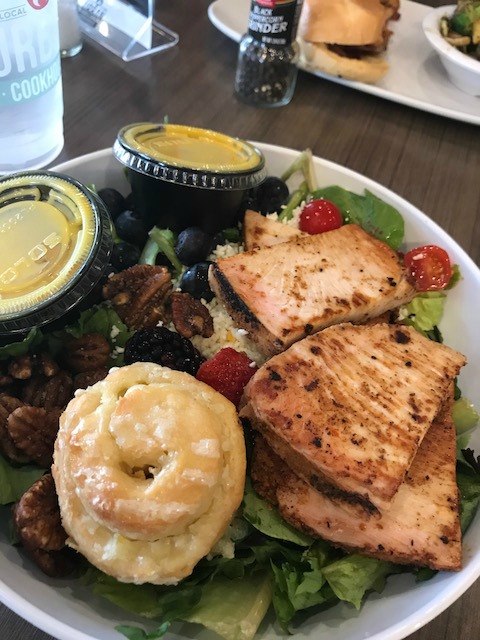 Favorite Recipe: How amazing does this Thai bowl look?
Favorite Lust: I love tops from the Loft and majorly crushing on this pretty pink…
I love the bar back on this lacy one…
Favorite Funnies:
Linking up with Amanda. I hope you all have a fabulous weekend!