Favorite Song: Fire In My Bones by Fleurie – So awesome and chill. Roll down those windows and feel the sun on your skin with this one.

Favorite Moments:
–Tracy sent me a video of my kindergarten nephew counting by fives from 5 to 100. He did perfectly and all I could think the whole time was man, that kid sure does sound country with his fives!!! Then when he got to 100, he smiled real big and goes "BAM!!!!!!!!!" I must have replayed that about 10 times to hear him say BAM! Yup, he's my nephew. There is no doubt!!!
—Laura and I had an impromptu lunch on Wednesday to check out Homewood's latest addition, Holler and Dash! It was delicious!!! I ordered the Kickback Chicken which was fried chicken on a biscuit with goat cheese, pepper jelly and green onions. Laura and I split an order of beignets because BEIGNETS! They came with coffee syrup which was scrumptious!!! They also offer craft sodas that they make right there in front of you. I ordered the Strawberry Lemongrass and it was amazing!!!!!!! We will be back for sure! We will have a full review up on Besties do Bham soon. And if you want to follow that account on Instagram to see all of the food porn, then here it is! In the meantime here is my meal.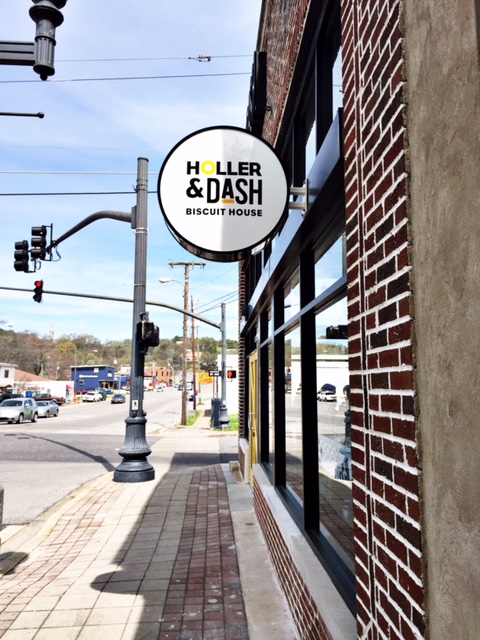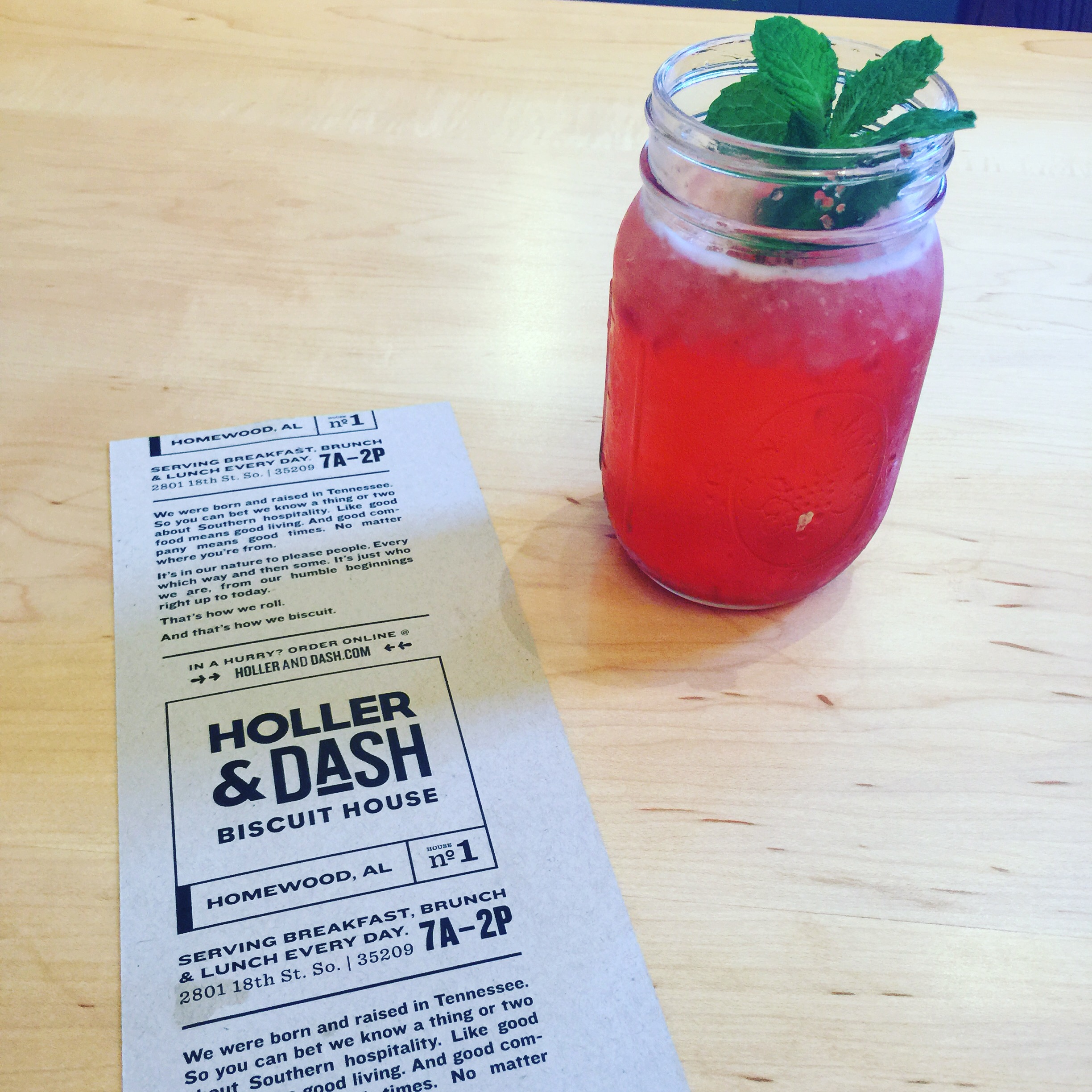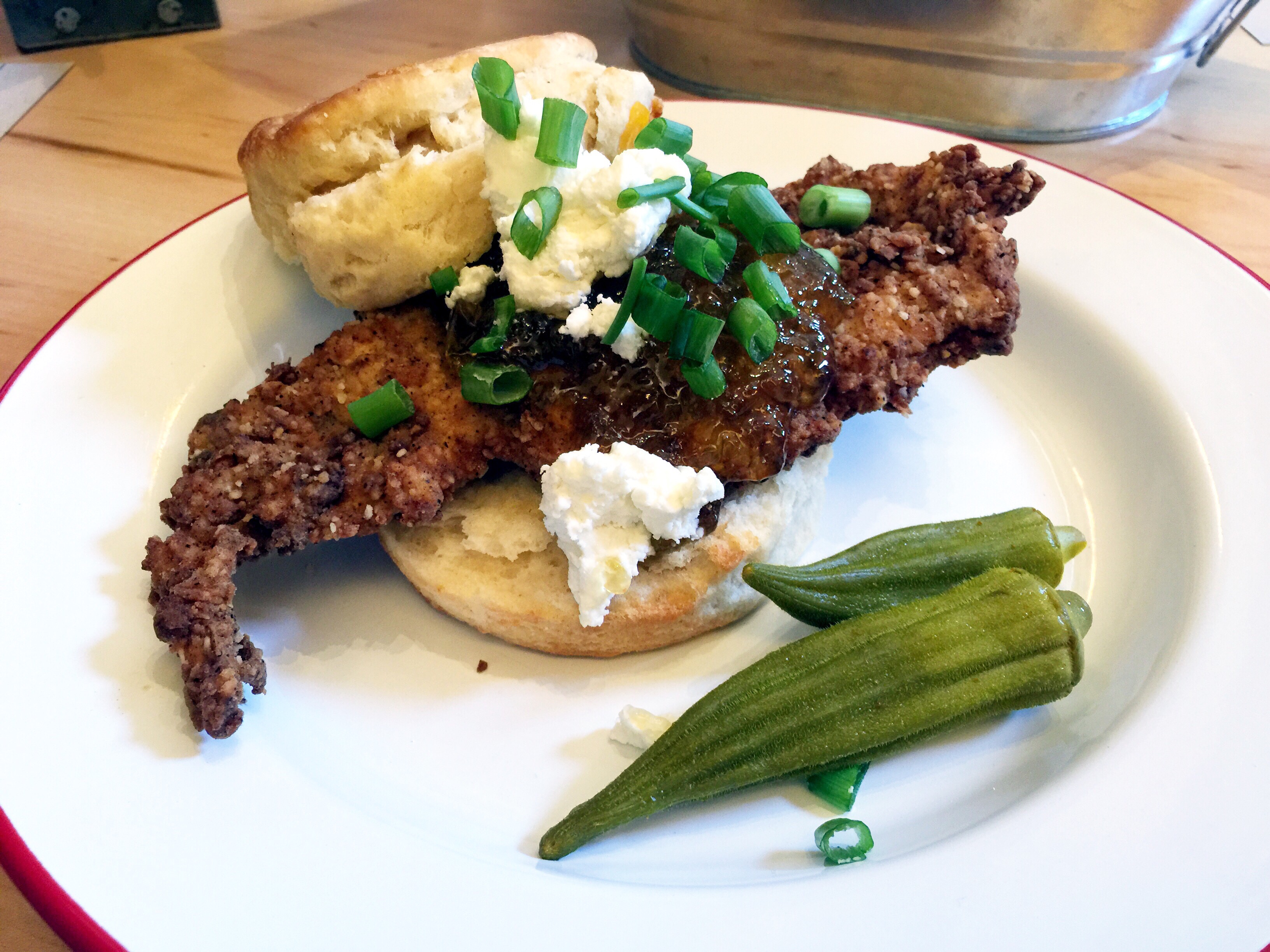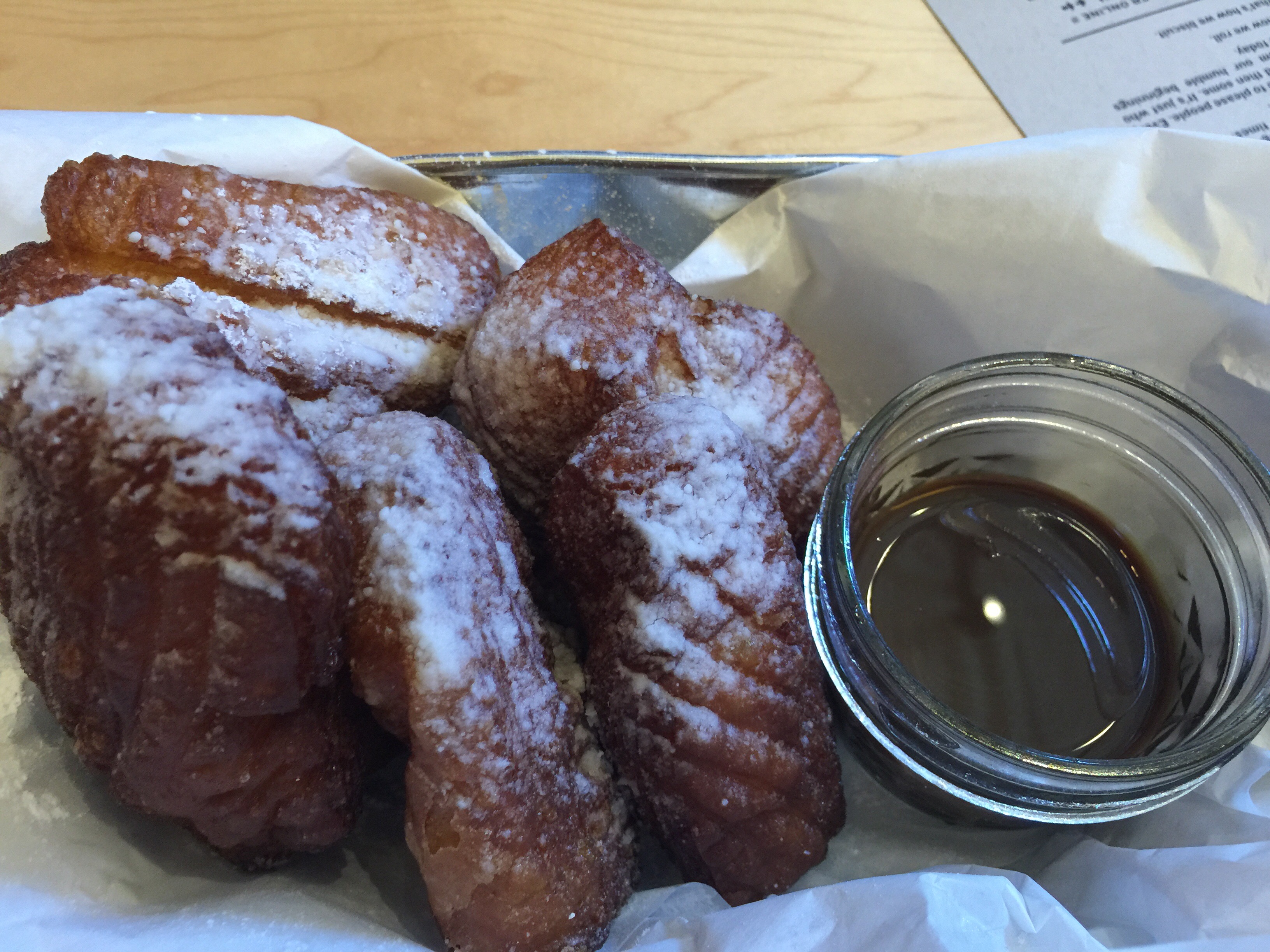 Faavorite Recipe: I made this sweet potato shepherds pie Wednesday night and it was delicious!!! I didn't  have tomato paste on hand so I squirted ketchup in it instead. And I hate cauliflower so we completely omitted that. Also, my cinnamon container was jammed and I shook hard and way too much came out…and this still turned out amazing!!!
Favorite Lust:
These Elani Gladiator Sandals from Target!!! Cognac and black would be perfect, thanks! This week their shoes are buy one get one 50% off so stock up!!! I tried these on last week and they were super comfy. The back ankle thing didn't bother me at all, unlike most of this style that I try on. They are a total need, right????
And basically everything on my spring wish list from Tuesday!!!
Favorite Links:
–Check out the "perfect house" that compiles the most popular rooms on Pinterest. Yup, I am moving in!!!
–Mules are all the rage this spring. LC has a list of 10 that you will be craving. The jury is still out for me on most of these.
–Have you decided who you are voting for yet? Let's be honest, it is  hard to keep the candidates views on things straight with all the bickering among them. Let's just say I was shocked to see who I line up with the most. Take the quiz here and it is worth it to answer the extra questions in the categories because it changed my results.
–Are you a hipster? Take this quiz and find out.
My results: Thank goodness!!!!
You clicked 9 out of 102 on this list! You own one pair of Ray-Bans, and you wear them earnestly. You aren't upset with the status quo and you don't take it out on your Instagram followers.
Favorite Funnies:
On the weekend I am like…
The way to live life…
We have all had one of these calls… When you think you see your fraaand, but you weren't wearing your glasses and now it is awkward… I cant stop laughing at this dog…..LIKE A BOSS!!! Linking up with Amanda, have a great weekend!!!