Favorite Song: Jonas Blues version of Fast Car – I love the original and this one is great for running.
Favorite Moments:
–Last night I got the chance to participate in a focus group for a local restaurant and it was so much fun!!! Not only did I get a free DELICIOUS dinner, I got the chance to sit around and talk about my favorite thing (food, duh) for two hours. It was very interesting to hear everyone's answers to the questions and at the end I got some swag which included a visa gift card and gift card to the restaurant. Where can I sign up to do more of these???
–Watching the sun rise is always a favorite.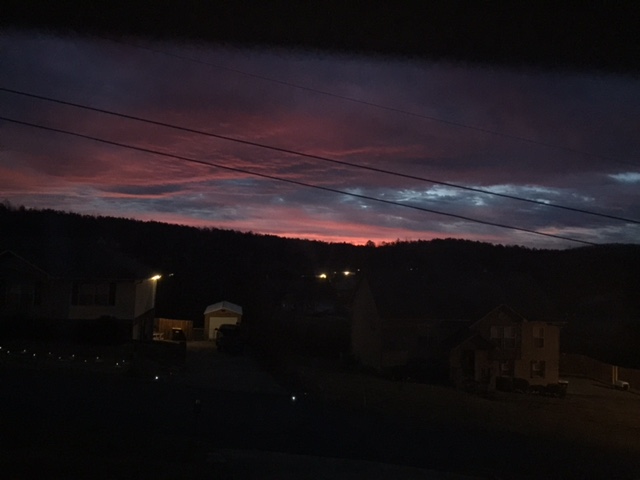 Favorite Recipe: These sweet and spicy paleo chicken bites look delicious!!!!
Favorite WorkOut/App: Chris and I were catching up with Shark Tank over the weekend and one of the episodes had a guy from Swork It on there. I liked the concept of his app. Basically you input your information and tell it how long you have to work out that day. You can pick from strength, cardio, yoga or stretching. There are target workouts for core or upper body or you can do a full body. It tells you what workout you are about to do, the move lasts for 30 seconds. Without around 5 seconds left it will tell you what your next work out is so that you are ready. It shows you how to do it then entire time there is no confusion. At the end of the work out it tells you an approximate number of calories you should have burned and will sync to your Health app.
I also found Daily Cardio Free that I like to mix with Swork It to get a full work out! It is very similar to how Swork It works with a countdown, timed moves showing you how to do them and at the end it tells you how many calories you burned and adds it in to your Health App on your phone.
Favorite Beauty: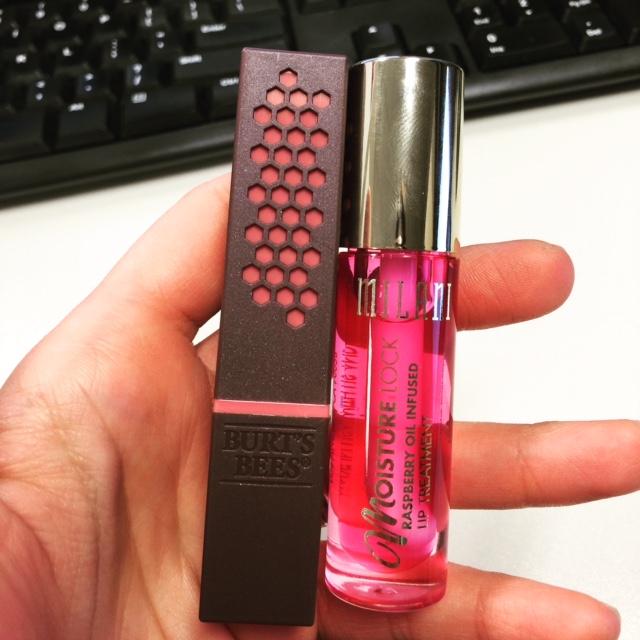 Have you seen the news Burt's Bees Lipsticks? I grabbed one in Blush a few weeks ago at Walgreen's and I really love how moisturizing it is. The color is more of a lighter lipstick coverage, but it sticks around for a while.  Also, can we talk about the adorable bee comb packaging??? Not to mention that it is all natural.
I also grabbed the Milani Nourishing Raspberry Coconut Oil Infused Lip Treatment. I absolutely am in love with how wide the applicator is! One swipe delivers a sheer, pretty, shiny color that feels amazing on my lips!!! I have worn this both alone and over other lip products. It smells wonderful and the packaging is cute. Can you tell i am a sucker for packaging??
Favorite Podcast: I find that listening to health and fitness chat can spark new motivation in me, so I went in search of a new podcast to listen to. I found Paleo for Woman. I have bounced around a little picking episodes based on what I see in the title since there are over 50 episodes. I have learned a few things and am more motivated to stay on track during the week while listening to this in my car. Check them out if you are interested in learning about paleo, want to eat healthier, looking for inspiration. Do you have any health or fitness podcasts that you like? Or any fun podcasts in general? I have about 5 that I listen to no matter what, and about 10 others I listen to sometimes. Always looking for new ones!
Also, did you listen to Steph and Jana's new podcast on books??? I can't wait to hear more from them!!! Plus, now I know how they sound as I read the blog posts.
Favorite Lust:
This ottoman from Z Gallerie is just gorgeous!!!! Why does it have to cost so much??? I am keeping my eye on the price to drop a little. $399 isn't too awful but $89 sounds better!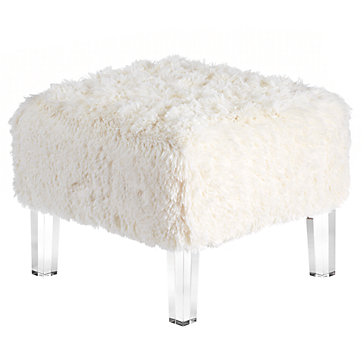 There is this option for $89. It's growing on me.
This shell from Loft is so pretty!  Love the color!!
Favorite Links:
–I have been wanting to dive in to coconut oil for my face. I have been using it to cook for years. I have made lip scrubs with it, but never used it as actual face skin care. Here is a great post on the different ways you can use it and basically anything you wanted to know about coconut oil for skin care!!
–What is your body trying to tell you through your breakouts?
–Spring is in the air. See what trends probably shouldn't be mixed in with your work wardrobe.
Favorite Funnies:
This is something my dad would have totally done… When Chris tries to explain something technical to me…
When someone jokes about grabbing a drink at lunch. Never joke about drinks!!
When I try to explain that Saturday calories don't count….
When you walk in somewhere and see someone you didn't want to run in to …
When you can't reason with someone…
Linking up with Amanda. I hope you all have a great weekend!!!