Favorite Song – There are not a lot of new songs out there that I like. But I am digging all the Calvin Harris releases! I shared Dollar Signs before I started doing Christmas songs. This is Open Wide. Maybe the lyrics are offensive to some women? Perverted song lyrics bother me none and this song has a catchy beat. Also I would like to point out that I am pretty sure if you say words like digging, you aren't listening to that new hipster music anyways…
Favorite Top – Shortly after Christmas, my mom and I took the day off to hang out with each other and of course we went shopping! We were trying clothes on in the fitting room and there was a top she found that I just had to have. We went to see if there was another, and there wasn't. But then we found this one which was really similar and I ended up like better on me.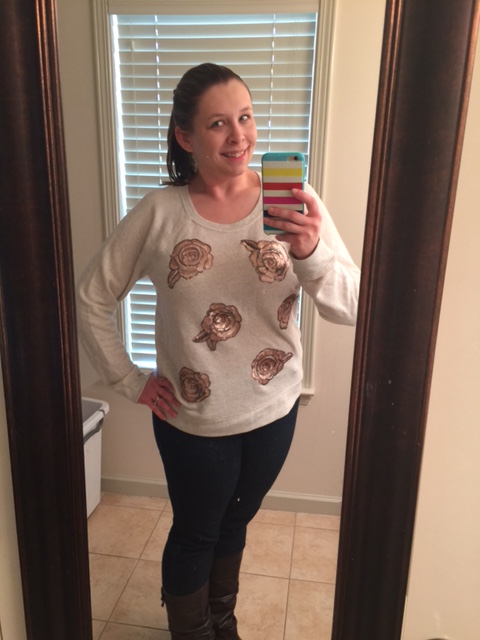 Excuse the two day hair pony tail and no make up, it was a Sunday.
You can't really tell in this photo, but those roses are rose gold!!! It is very similar to sweatshirt material and it has a super soft fleece lining on the inside. I could live in this top you guys, it is so comfy! I got it at Kohls. It is on sale for $24.99 right now!
Favorite Meal – Wednesday night I met up with Laura and Adrienne at Bottle and Bone. We have been wanting to try this place since before it even opened and just haven't gotten around to it yet. When I heard that they do bacon flights, the want to try went to a need to go now!!!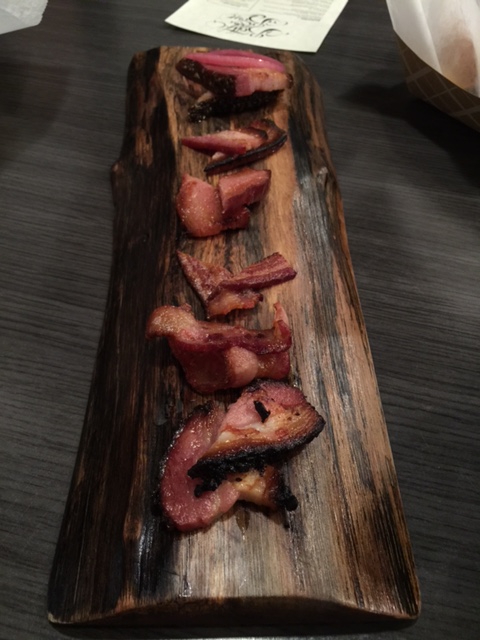 There were six different kinds of bacon and each one that I had was amazing. I ordered their burger as my main course. It didn't come with any sides and was $10, a little pricey for just a burger….but the meat was of good quality and they make their own special in house sauce for it and house made pickles! It also had pickled onions on it. The bun was delicious as well.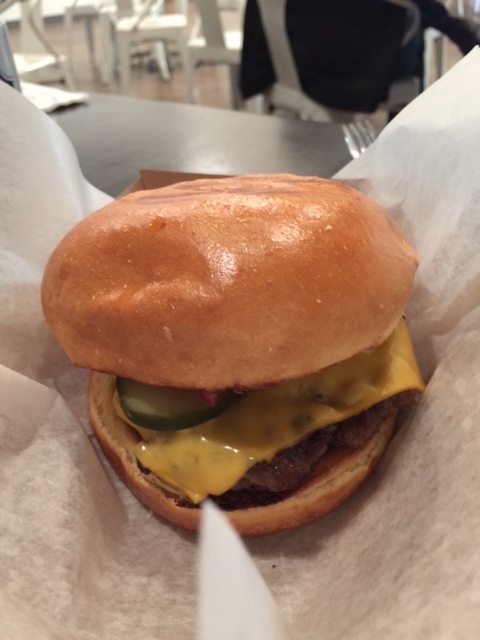 I have a feeling that we will end up back here for a bacon flight again! You can also purchase meats, beer and wine to take home! They do butchery classes, and beer and wine tasting events as well.
Favorite App – My mom got my hooked on crack! Trivia Crack that is! She was all, I need you to download this game and play with me. I was all we already have Ruzzle and Word With Friends, I dont want another word game. Um no, this is Trivial Pursuit you guys!!!! My sister and my mom constantly text me to "make my moves." I have two games going with both of them and we cant stop.
Favorite Funnies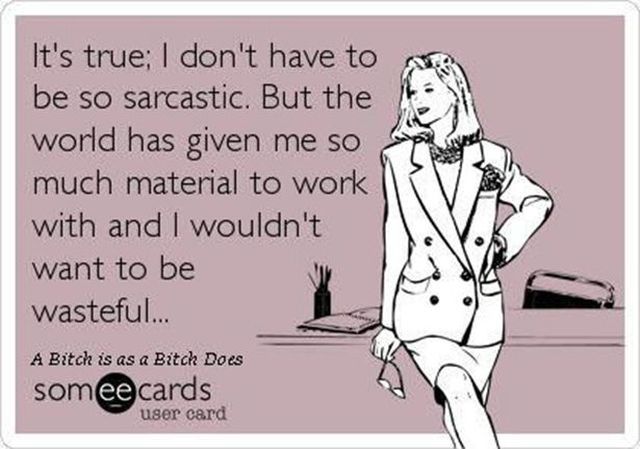 How I feel on Sundays…
Hope everyone has a great weekend!!!