First of all, shout out to Chris!!! His birthday is today. He took off to have a long weekend, and I hope he enjoys it.
This month is just flying right on by, isn't it? It has been quite a week. Clearly, no one has learned from the toilet paper shortage of 2020…as gas became quite the commodity. I legit needed some and had to go to 3 different gas stations before I was able to fill up. Speaking of gas, why is no one talking about how damn expensive it has gotten? We are up over $1 a gallon here from where it was just 6 months ago. There are a lot of things that no one wants to talk about. The border crisis, the shooting in Time Square, how the president says he isn't allowed to answer any questions anytime he actually comments on anything or he will get in trouble, the dictatorship tweet he sent out yesterday.
Moving on to happier things…Zoe and I visited my mom on Tuesday. We had the best day. We drove out to her house and picked her up and headed out for a little shopping in her area. She had been telling me about a home décor place that she wanted me to check out with her. She was right, I absolutely loved it!!! I snagged a few pieces for around the house, and now every time I look at them…I think of the fun day we had. Of course, Zoe wanted to ride the little merry-go-round we passed in the mall.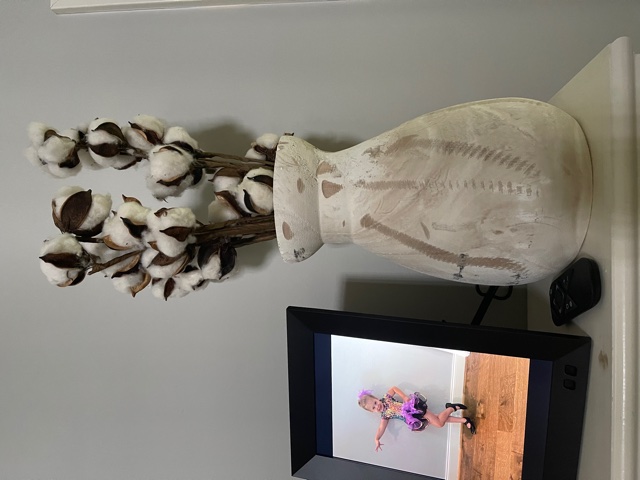 I grabbed this vase that is so beautiful in person, this quick photo I snapped doesn't even do it justice. I had also grabbed 2 cutting boards for the kitchen, a soap pump for our guest bath, and a really beautiful bread bowl. Next to our vase, is our nixplay frame that I shared last month. We love it so much that we got another one. It is so nice to upload photos to it and get to see them in our home versus just living on our phones forgotten.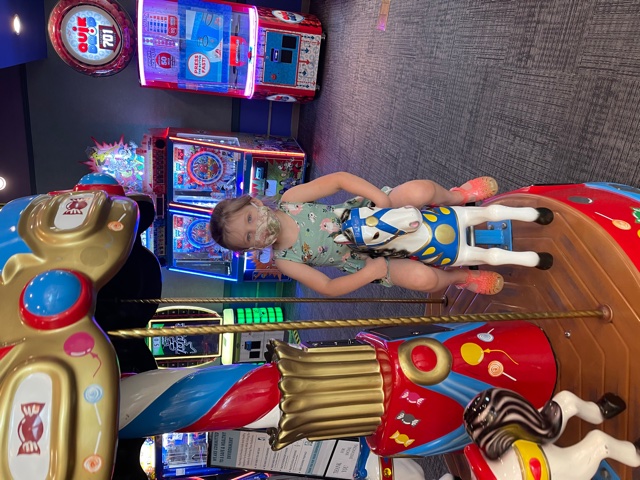 Favorite Purchases: Besides the pieces I picked up with my mom, I had ordered a few tops from Walmart that came in this week. I got this really pretty off the shoulder top that I think is such a classic in any summer wardrobe. It is very true to size. It comes in several other colors as well.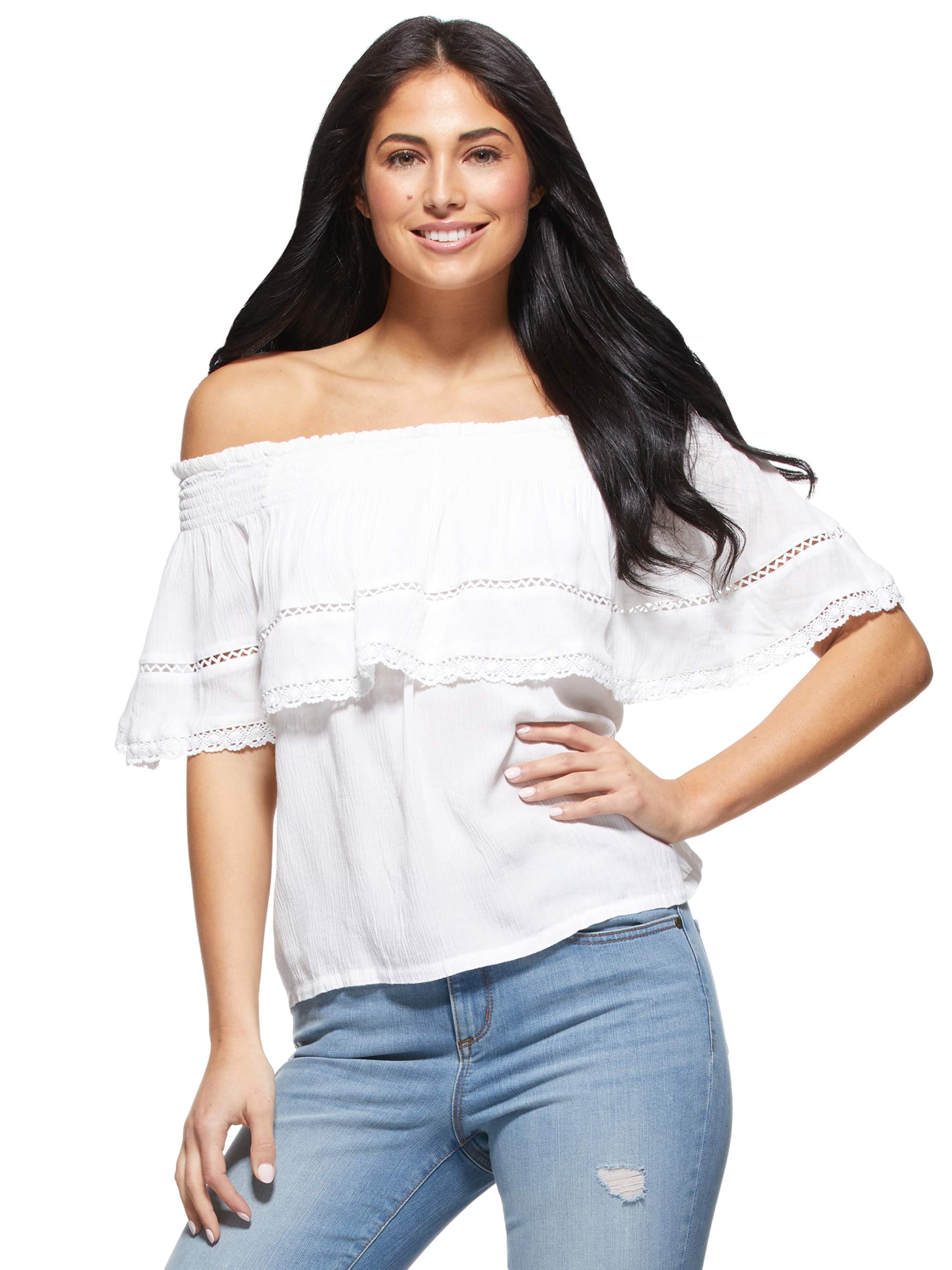 I also got this peplum tank top that I LOVE. It looks so good alone, or under other things. I was impressed with the quality of the material. I ordered my normal size and it is fine on me, if you are between sizes, I would order down. It runs just a little large in the arm holes and a relaxed fit. I definitely want to grab it in another color at this price point!

I had ordered this dress in black last month, and it runs very large. I wanted to get a smaller size but they sold out before mine was even delivered to me. They have restocked in several colors, so I am going to grab another! It is under $15!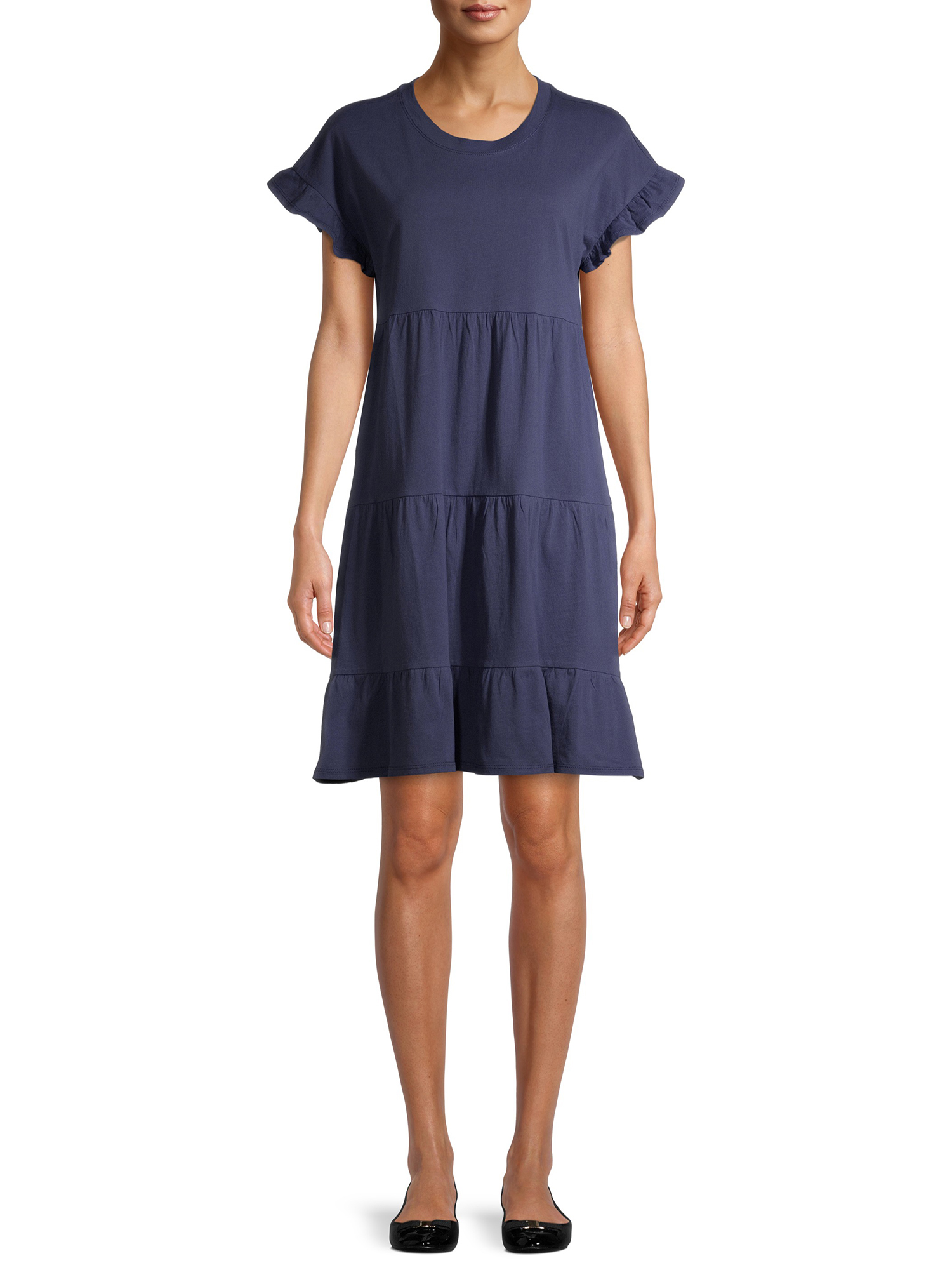 And this dress, which isn't from Walmart, but still a really good price point under $20! It runs large, definitely size down one. I love the green color, it comes in several others as well.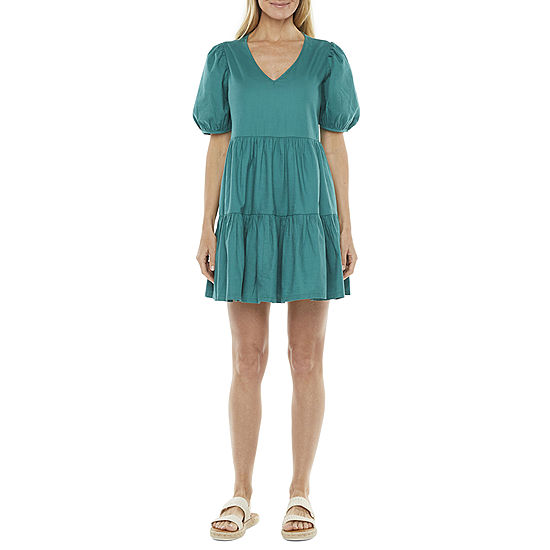 My Tory Burch shoes came in at the beginning of the month and I have been wearing them constantly. They are insanely comfortable, and my arch doesn't hurt when I wear them which is a miracle. Highly recommend. I have the color below, but I would also really like to have a black pair as well.
Favorite Workout: I did this legs and glutes workout yesterday and paired it with a walk, I enjoyed all the moves…as much as one can, right? I recommend Mr and Mrs Muscle workouts if you are are pressed on time. They really pack a punch and are usually around the 20 minute mark. They are perfect to do two or pair with a walk if you want something longer.
Favorite Funnies:
Linking up for Friday Favorites. Hope you all have a wonderful weekend!