Hey there friends, happy Friday. Not that Friday means a whole lot around here. The other day Zoe asked me, "What is tomorrow?" And before I could answer she said "The same as today, right?" Yup. She gets it. I have seen a few people post about burnout lately, and I am feeling it big time. Juggling all the things for this long is taking a major toll on me. My anxiety and stress levels are through the roof. Yes, I am grateful to be lucky enough to be able to work from home and blah blah blah. But you guys, this shit is hard. I am mentally exhausted and quite frankly, a bit unwell. I just want to do something…anything. Hug my mom, walk around Target, not think about masks, death, politics, any of it. And I really just want to work without a million interruptions in my day.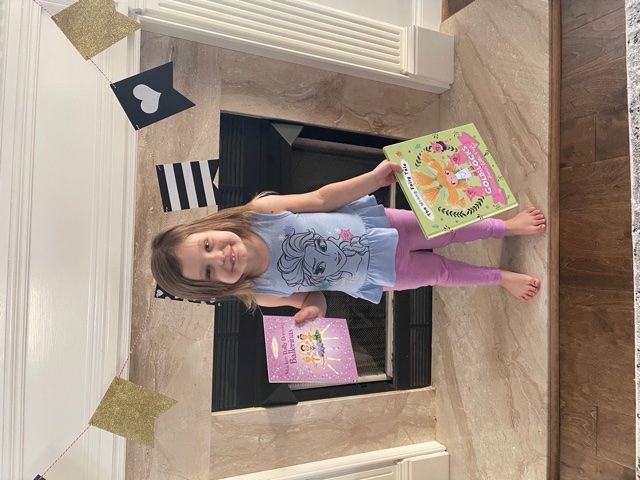 A highlight of the week for Zoe came yesterday when we got a special package from Carly in the mail! I had won a giveaway when she was having a book party for new releases. Zoe LOVES the Usborne books we have purchased through her. I definitely want to grab a few more to add to her Easter basket. Message Carly if you need some book suggestions for your little one. She does such a great job picking things out for Zoe.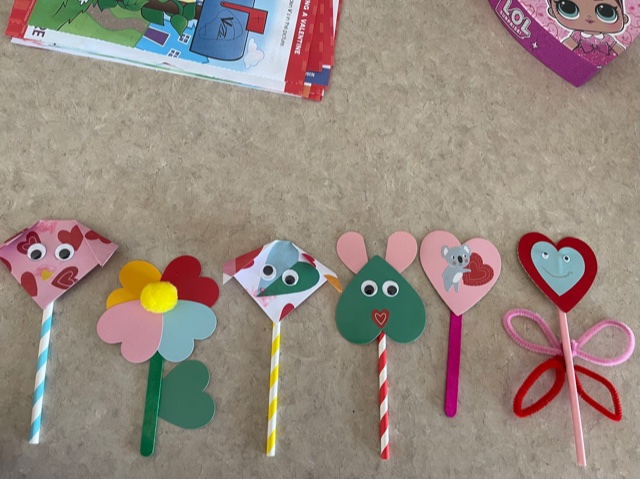 Zoe and I have also been enjoying coming up with fun things to make with a $5 bucket of Valentine's Day craft supplies that I grabbed from Target a few weeks ago. Target has definitely stepped up their game on the seasonal crafts for kids. I have gotten something from them for Halloween, Christmas and Valentines and they have been favorites.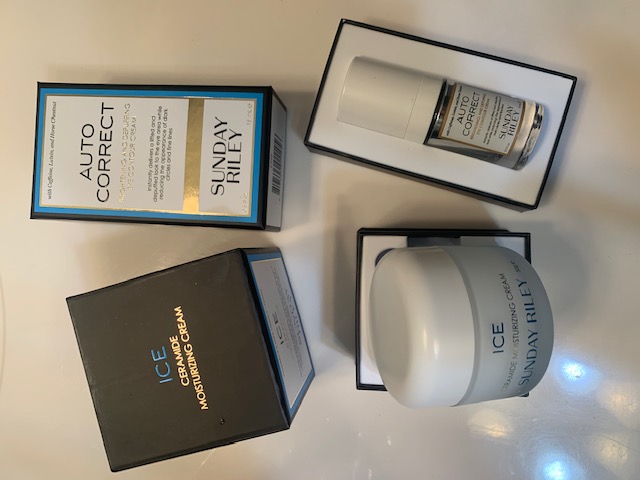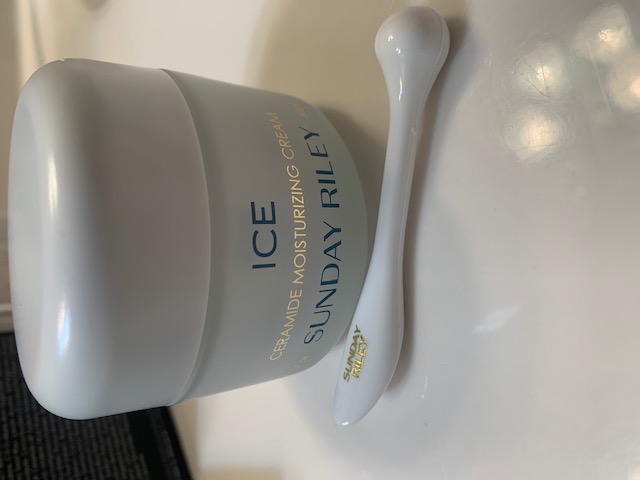 Favorite Skincare Find: A few months ago I received the Ice Ceramide Moisturizing Cream from Sunday Riley to review. The campaign for it (me writing a review on a retailer site) is long over, but I wanted to talk about it now that I have had it a few months. I have to say, I am quite impressed. Initially I wasn't too sure about it. It is scented and the first two times I used it, I noticed a little redness around my cheeks. (My skin is super sensitive.) But after that, I never saw any redness again.
My skin was really dry before I had gotten this product. I had went from combination skin (heavy oil around my t-zone, dry on my cheeks) to mostly all dry. Now that I have been using this every morning for the last few months, I don't have any dryness at all anywhere on my face. It is the only thing I have changed. I really love the packaging, it comes with a sturdy spatula so you don't have to dip your fingers into the jar. The Auto Correct Eye Cream has also been really nice. I never really had an eye cream that I thought did anything for me. This one is super moisturizing and has kept that area from pealing, as it tends to do in the winter. I don't notice anything with with ever present dark circles, but it does tend to depuff the area and I have noticed a slight decrease in the depth of my fine lines. Between these two products, it makes me want to try more from this line. I will definitely be repurchasing the Ice moisturizer when this one is gone.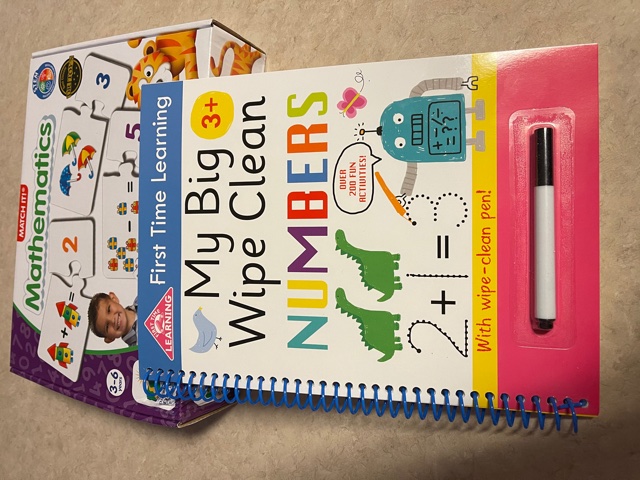 Favorite Aldi Finds: Aldi had some more homeschooling stuff this week. Over the summer, I grabbed some awesome workbooks and playdough kits to work in with our lesson plans. This week, they had some number and letter puzzles and several wipe clean books. We have a few letter/word books already, so I grabbed a number one and a mathematics puzzle.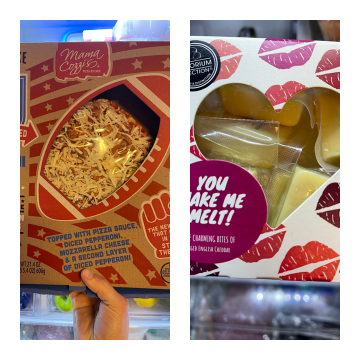 I also grabbed a football shaped pizza for the super bowl, and a box of fun little cheese cubes that were Valentine's Day themed.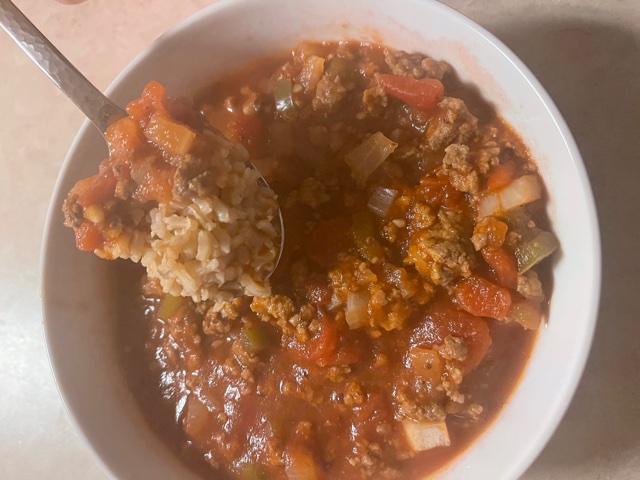 Favorite Recipe – Skinnytaste's Stuffed Pepper Soup is a favorite in this house. The soup was steaming in the picture above haha. DELICIOUS! I like to make brown rice to go at the bottom of the bowl. Last weekend we had chicken street tacos using a recipe out of this cookbook. And Cajun Chicken Pasta, that I haven't made in forever. Zoe surprisingly loved the pasta! I was shocked, as she doesn't tend to eat anything that has much spice in it. She also enjoyed the Stuffed Pepper Soup, but I had to pick the peppers out of her bowl lol.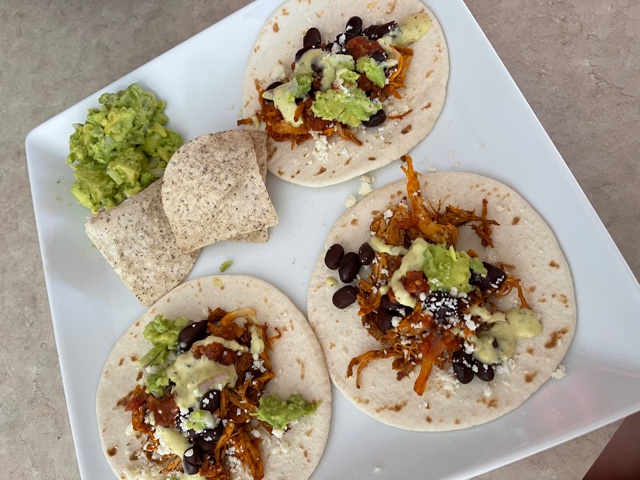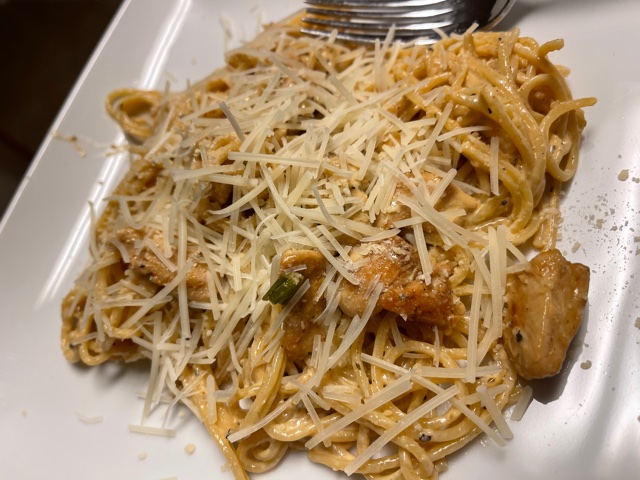 Favorite Workout: There are days that I absolutely do not feel like doing mat work. You know the stuff..planks, pushups, walking planks, burpees, shoulder taps, etc. Yesterday was one of those days. Enter the standing workout! This one is only about 20 minutes and I still broke out into a sweat! I added in a walk after, and hit my move and exercise goal for the day. And I didn't have to pull that yoga mat out of the closet or get down on the floor, yay!
Favorite Funnies: