It has been a week, hasn't it? It's been work, work, work, work over here this week. I have managed to do a lesson with Zoe every day, so I am patting myself on the back for that! We have been doing a lot of sidewalk chalk paint still. We love drawing rainbows, hearts and flowers. The paint always looks so pretty once it dries. Much more vibrant than the actual chalk.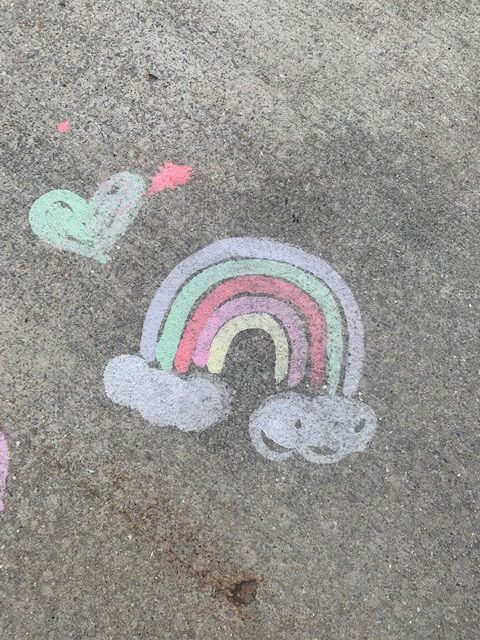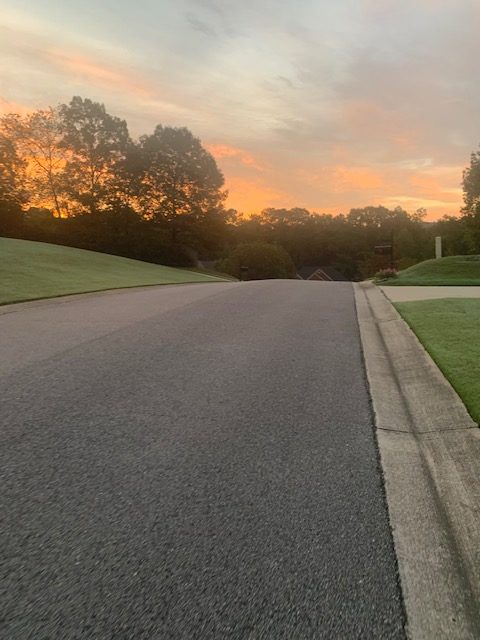 I have been trying to get out and walk around our neighborhood every morning after my workout. It is always right as the sun is rising, and I see the most beautiful skies! There is nothing quiet like a walk to really get your mind either cleared and ready for the day.
Favorite Surprise: Shout out to Lindsay, who I basically text with on a daily basis. She always listens to my rants or feeds my retail therapy addiction. She sent me a Starbucks card yesterday, and it seriously made my week. I will probably cry over my pumpkin cold brew. (Go read this post if you haven't already.)
Favorite Purchase: I know I shared this link last week, but seriously, these Time and True Crewnecks are the best thing ever and you can get 3 for the price of 1 at Aerie. They look the same, even have that fabulous side slit. I will basically live in these come fall.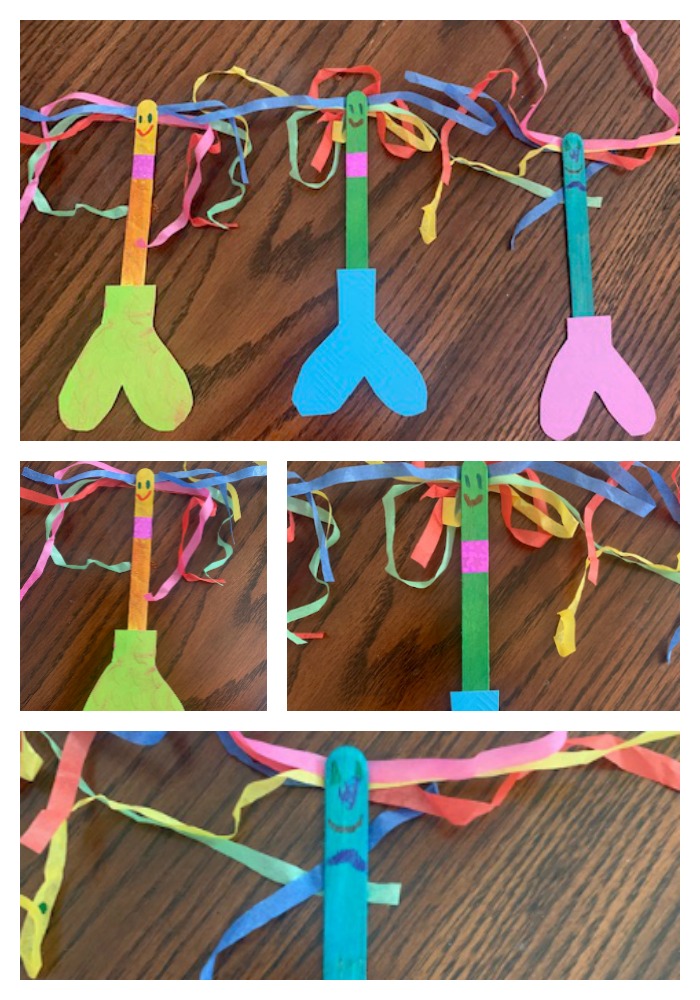 Favorite Home School Activity: I thought I would share some of the lessons and activities that I do with Zoe on here, for anyone who might need inspiration. Because I know I do!!! Let me know if it is something you would like to see.
This week, we worked out of two workbooks every day. One is tracing letters and working on same and different. You find two of the same shape in a line, or two of the same letter combinations, etc. Well, we traced the letter "m" yesterday, and I decided to do a fun "m" craft after by make mermaids out of some stuff I had in our craft bin. I think these turned out so cute, don't you? We just painted popsicle sticks, cut thin strips of tissue paper, and cut out card stock in the shape of fins. We used washi tape for the bikini top on two of them, Zoe drew on on the third. And I put purple glitter glue all over the yellow one. It was so fun creating these together and now she can play with them like little mermaid dolls. Or at least she told me that was her plan for them.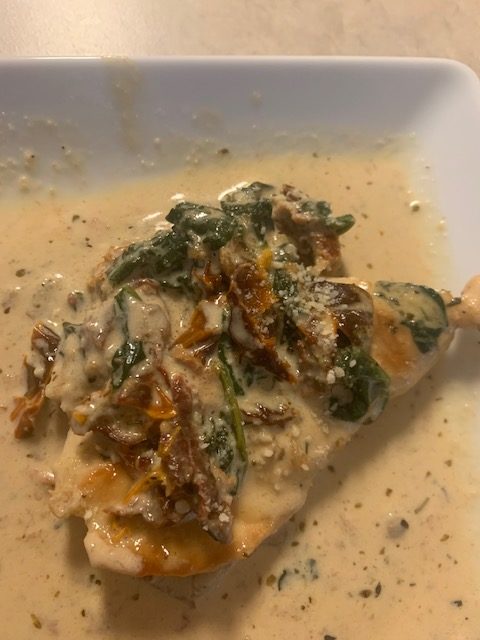 Favorite Recipe: My sister sent me a recipe last week that I just had to try, Tuscan Chicken. Anyways, I shared a picture of it on Instagram and had several people messaging me about it…so I thought I would share the link for the recipe here. It was quite easy to put together, wasn't a crazy list of ingredients, and all three of us enjoyed it! I served it with a side of asparagus, but it would be just lovely over pasta as well.
Favorite Workout: Still going strong with Heather Robertson and Madfit this week. I really enjoyed this no repeat one from Heather Robertson. I get bored when I have to do more than 2 reps of any move, so this was perfect.
Favorite Funnies: