Hey there! We made it through another week of quarantine. Barely. Patience is low and emotions are high over here this week. Alabama is starting to open up some retail at 50% capacity and doing a "safer at home" approach right now. I don't plan on going anywhere yet, but am interested to see what happens with others do.
Favorite Moment: It is never a dull moment when you are at home all day with a toddler, trying to work full time, keep the house up, cook three meals, etc. Add in some cow corralling to that…and you have my Thursday. They got out somehow from the pasture behind our house and were eating our neighbor's azalea bushes and casually grazing our yard.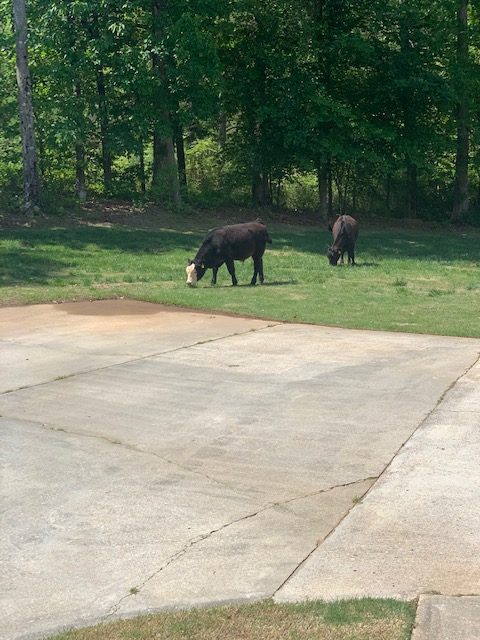 Zoe tried nutella toast for the first time this week. You could say she was a fan.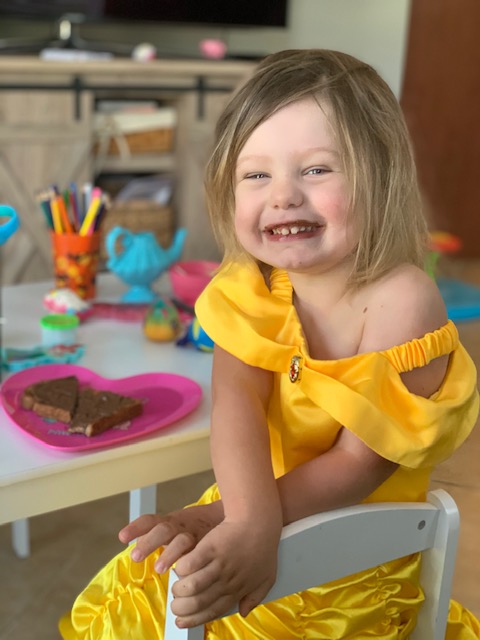 Favorite Purchase: I ordered Olaplex shampoo and conditioner to use with the #3 strengthener I was already using. I have been using them for two weeks now, and am starting to slowly see some improvements in my hair! I can feel the difference the first day!!! But the actual long term effects are starting to show a little more. Definitely worth the investment.
Loft has been having some major sales this week. I ordered this striped pocket swing dress, this eyelet swing dress in a gorgeous green color, this lace ruffle swing dress in black, and this raincoat in emerald. Right now all their clearance items like this are 40% off with an extra 15% off!
Favorite Recipe: Is anyone else tired of cooking and doing dishes???Damn!! I am trying to keep it fresh over here and try some new recipes. This is nothing ground breaking, but this everything but the bagel chicken was pretty tasty. Even Zoe ate it! Low carb/keto friendly.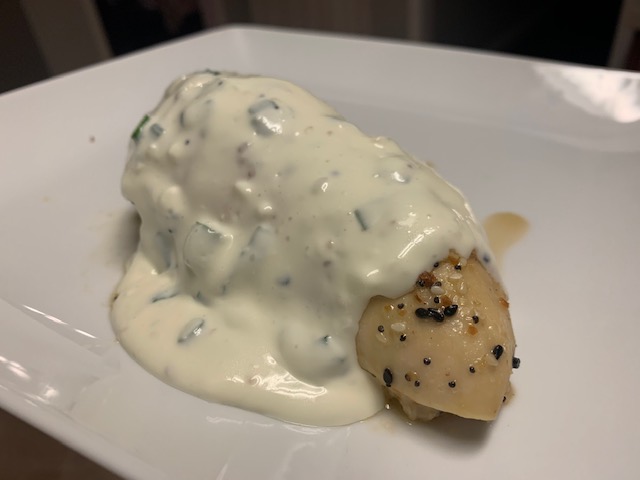 Favorite Workout: Still killing it on my move goal every day. I honestly dont know how I am ever going to keep this up when I have to be back at the office sitting on my ass 9 hours every day. I tried a new youtube workout this week with Pamela Reif. She doesn't talk at all, just plays awesome music and has a timer for each move. I really enjoyed it. This one burns the legs up quick and is only 12 minutes, so it is perfect if you are short on time….or to add on to something else.
Speaking of working out and favorite moments. I went "shopping" in my closet this week. Most of the clothes hanging are things I don't really wear because they no longer fit properly. Too big, really worn out, etc. I purged a lot of things, but items that are too big bit still nice in a box in the attic…and have the rest ready for donations. I found this gray shirt in a drawer, and it used to be skin tight on me 6 months ago. I haven't worn it since before Zoe was born I dont think. I tried it on thinking it was going in the donations pile. Well, it fits!!! (It is actually a little big.) I texted these pictures to my sister and said, "Can you tell if I lost anything????" My sister is the most honest person I know. She said "Yeah!!! About 30 pounds it looks like?" Actually it has only been 20, but she said it looks like 30?????? I WILL TAKE IT!!!! So I am going to dump these here for progress reminder to myself. Because the weight isn't falling off like it was before.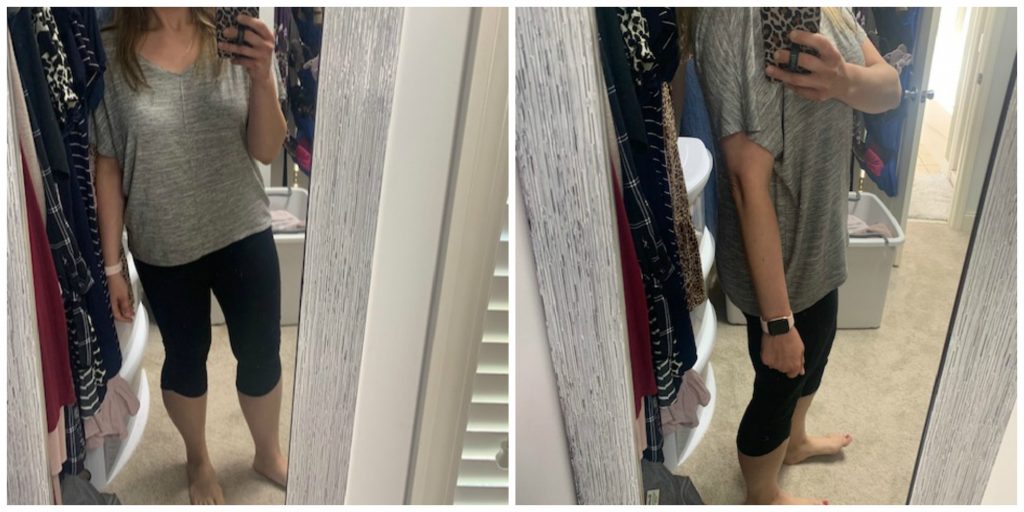 Favorite Funnies: