I hope everyone had a wonderful Valentine's Day! I don't really care much about the holiday, to be honest. Of course, I am behind anything pink and glittery and full of hearts. But also, its sort of a lame holiday. It was the first holiday Chris and I ever celebrated together, and so that makes it a little more special for me. We always keep it low key and get each other cards, and I make homemade lasagna. But when you have a toddler, every holiday is an excuse to do something special to see the joy in their eyes!!!
Zoe had a party at school yesterday. She took time to pick out Vamparina cards for her friends, and we got some heart bracelets, bubble wands and a little treat (fruit snacks and rice crispy treats) and placed them all in heart bags. When we got home last night, Chris surprised her with a balloon, and we had each gotten her a little present. She looked so cute in her little heart dress and jean jacket yesterday too!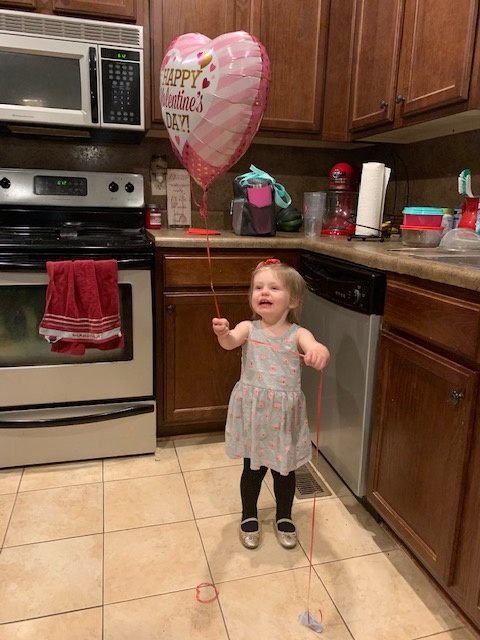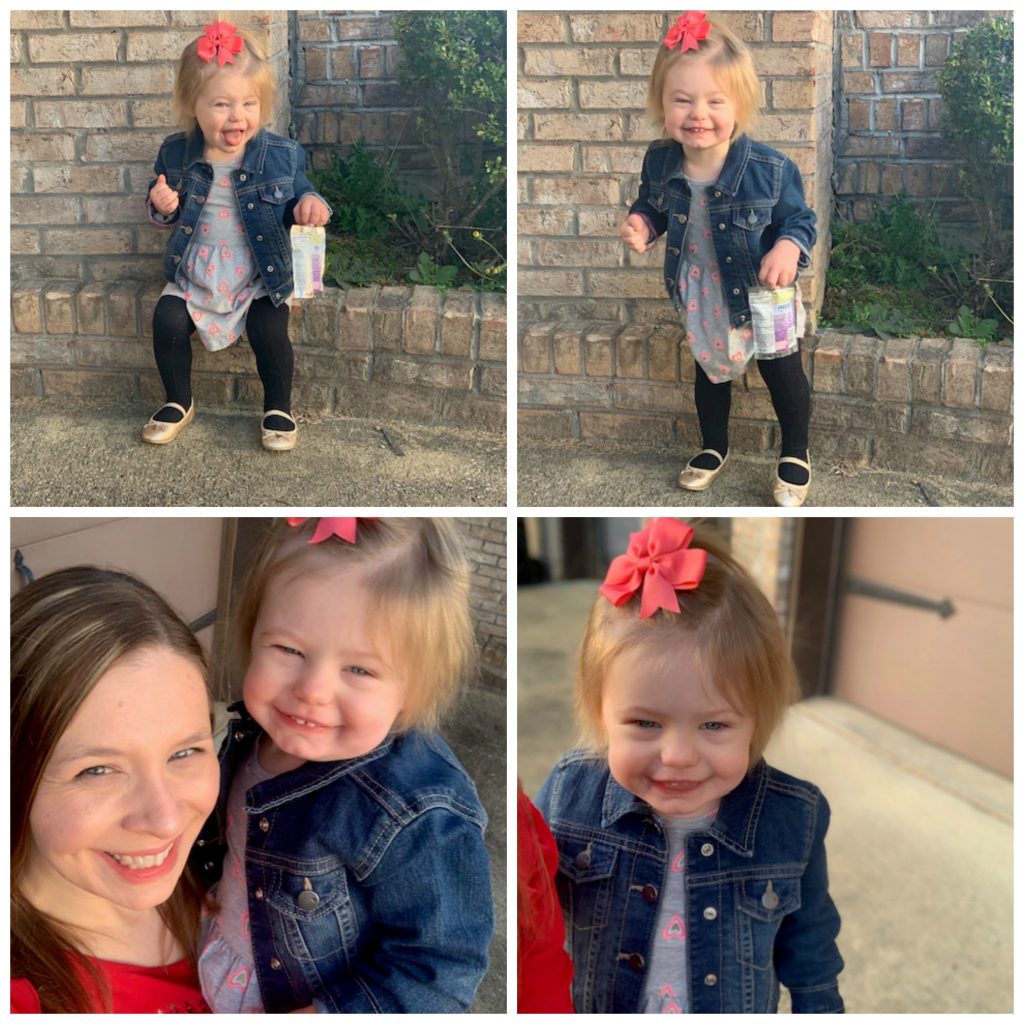 Favorite Moments: Zoe is doing really well at school. She seems to have hit a growth spurt lately, both physically and developmentally. She has become a great help to her teachers, always scoring high on her listening skills and helping them pick up the classroom. She hasn't been fighting her naps as hard as she used to, and she mostly follows instructions now. Well, selectively. LOL! One of her teachers was walking out to the car with us this week, and was updating me on all that. And then she was like, I just love Zoe. She cracks me up every single day and she really is a joy to have in class. And then she hugs me and says, I love you too! It is so nice to know that this is who Zoe is with when I can't be there.
Favorite Purchase: You guys!!!! I bought this make-up brush cleanser last week and it is a miracle worker!! It was so quick and easy to use, I just sat on the edge of the bathtub with it all one night when Zoe was playing…and cleaned every single brush of mine. They all look brand new, and some of them are 10+ years old. It says it kills like 99% of bacteria, so I am hoping that will help contribute to clearing up my skin. It has a little bit of a vanilla smell and chemicals when you use it…and then all your brushes dry basically instantly, and have the slightest hint of vanilla scent to them after.
Favorite Funnies:
I hope you all have a wonderful weekend!!! Linking up with Amanda.