We are closing in on the last week of August!!! And the last free weekend before football season! I always wonder when football starts, what the hell I did with all my weekends in the off season?? Don't you? Cue pinning all the Weight Watchers appetizer recipes!
I am not sure what all we have on the books for this weekend, but one thing I am super excited about is that Shake Shack opened in Birmingham this week!!!! Laura and B invited us to go with them tomorrow to check it out. Hello weekly extra points, it was nice knowing you! YUMMMMMM My sister mentioned wanting to see Zoe at some point, obviously  a trip to Target to grocery shop must be had as well. We shall see what else we get up to. Hopefully a little more purging/organizing/cleaning.
Favorite Moments: Reading through all the comments that were left on Lindsay's blog for my post Wednesday has felt so good. It was a really hard post to write and put out there, and it is so comforting to know that I am not alone in my feelings. I need to go back and respond to everyone, I have just been letting all the words sink in.
–Edit: I scheduled my post and then forgot to go back and grab Andrea's link. She is featuring me today in her Friday Favorites. The blog love is real this week! I am sure you probably already know Andrea, but if you are living under a rock and don't, go over and follow her immediately!! Girlfriend is super sweet and has the best style around. In fact, I am moving into her closet this weekend. She probably won't even notice I am there 😉
–Laura and I hit up Urban Cookhouse Wednesday to get some of their delicious salads. I almost don't mind that I am ordering a salad there, because they are that good. This time I decided to try a new to me one, since I always order the exact same one when I go. It was good! But I will probably stick to my favorite. At least I can say that I tried something else. When we left, we took a selfie in front of one of the graffiti walls because I cant remember the last picture we took together of us and not the food we are consuming. Too long.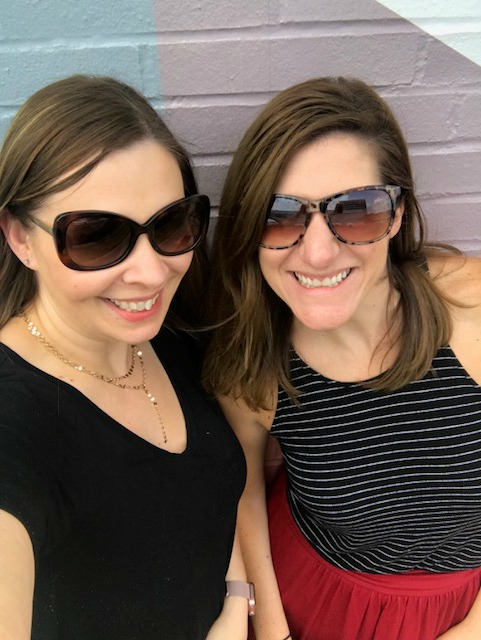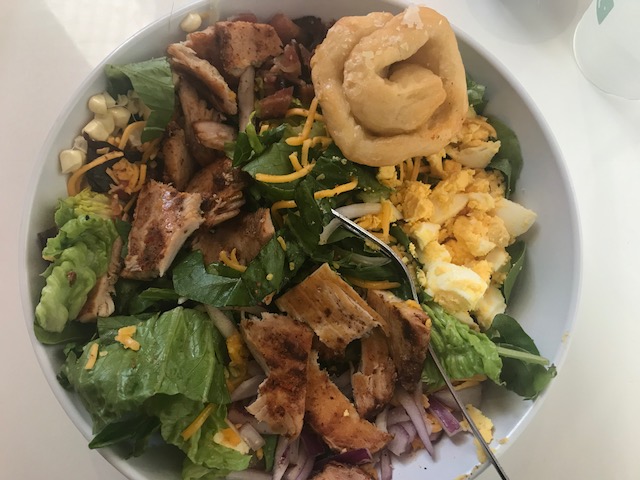 –Non-scale victory over here this week!!!! I have hit and gone below my pre-pregnancy weight! Well, that is a scale victory. BUT. The non-scale victory is that I went shopping for jeans this past week and decided I should probably wait and see where I land after a few months of doing this, and shop my closet and see if I cant make something work in the meantime. I pulled on a pair of jeans that I purchased so long ago…I don't even remember them. And they fit. AND THEY WERE A LITTLE BAGGY!!!! It felt so so so so damn good! My stomach hasn't gotten the message yet, but the rest of me has. That mom pooch is a real struggle, but I will take these other victories!!
Favorite Purchase: My mom bought me a jewelry armoire from Big Lots back when I was in middle school. I loved that thing, and have had it all these years. The thing is, it is really small, no longer my style, and the legs are very wobbly after the many, many moves it has endured over the years. It is time to get a nicer, larger one. I have been pouring over a million sites and happened to stumble across the best deal I have ever seen on one this size at Home Depot, of all places!!! I just ordered this yesterday, and the free shipping will have it to my house on Wednesday. I cant wait! Not only do I plan on storing all of my jewelry and watches in it, I want to put my sunglasses and wallets in it as well. Sort of an accessory catch all.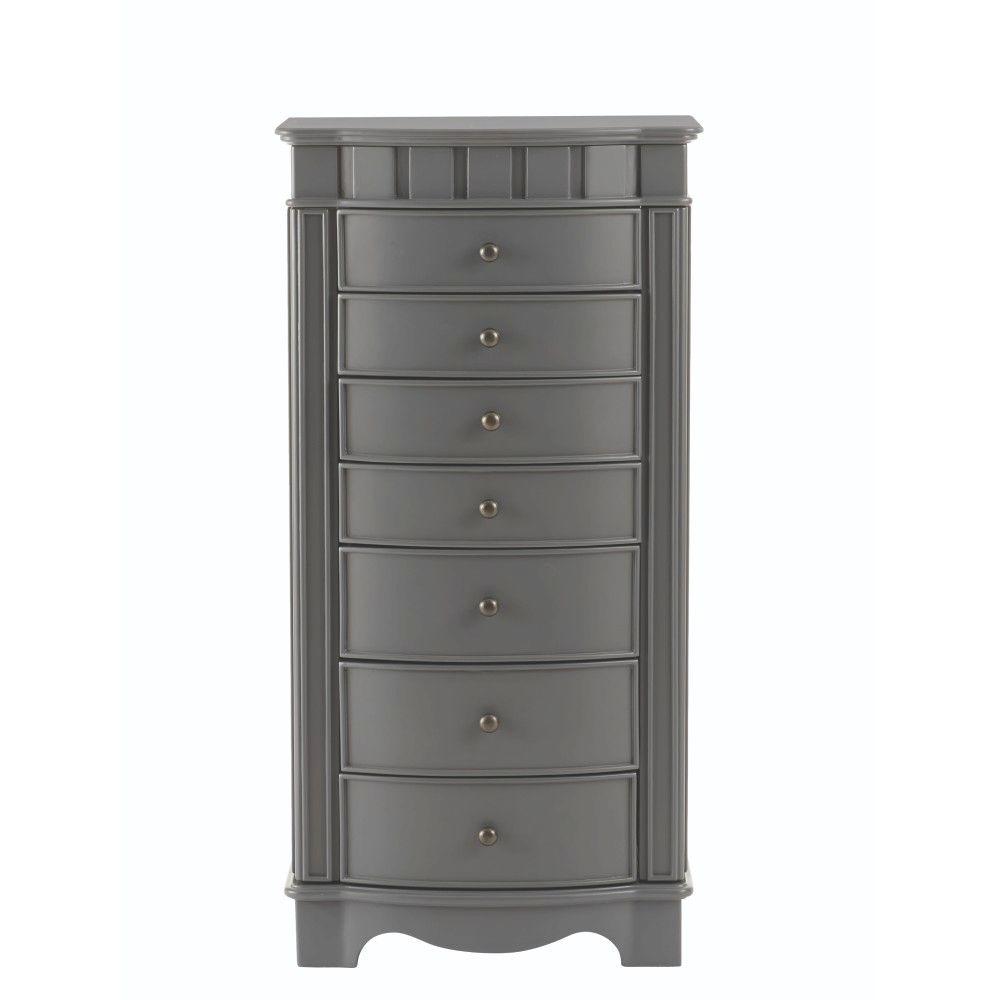 Favorite Recipe: Just added this to my game day menu! Buffalo chicken dip is a staple during football season in our house! I also have a buffalo chicken crock pot recipe, which is basically the chicken breast cooked with some chicken broth, onions and hot sauce. But if you take celery and dip it with that….you don't even really miss the cheese! I plan on alternating these two for awhile!
Favorite Funnies:
Linking up with Amanda, I hope you all have a wonderful weekend!