Friday!!!! Can you believe we are already through the middle of May??? Chris's birthday is on Monday, so I am hoping we can celebrate some this weekend. Last year, work ruined his birthday weekend and we barely even got to see him, yet alone do anything special. I keep forgetting that it is Mother's Day weekend too.
Favorite Moments: One of my friends saw my pictures of Brat Brot and said she wanted to try it out with me.  Twist my arm!!! Being the good friend that I am, I accompanied her on Tuesday for lunch. This time I got the foot long frankfurter and Bavarian Potato Salat (which was basically a german potato salad that was vinegar based with BACON!!!!) It was sooooo delicious! The frankfurter had some kind of smoked mayo and curry ketchup on it. Plus that mustard? Yes, please. This time I just opted for an ice cold root beer. Next time I want to try the Colaweizen (which is Tucher Hefe and Coca-Cola.) Sounds lovely.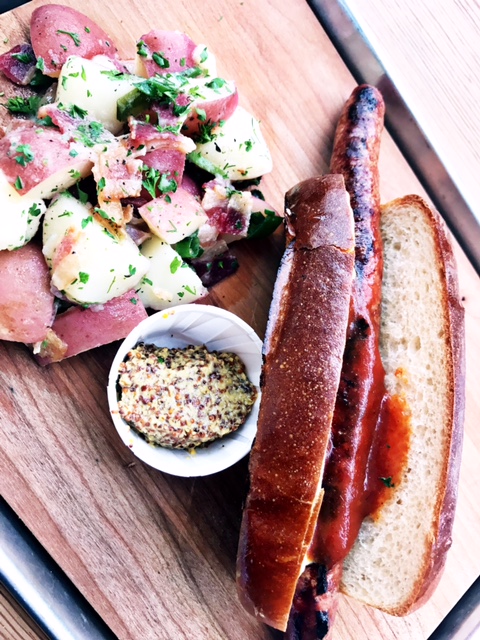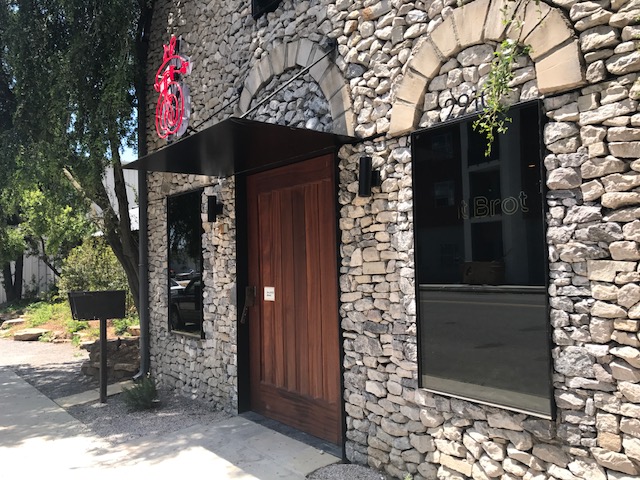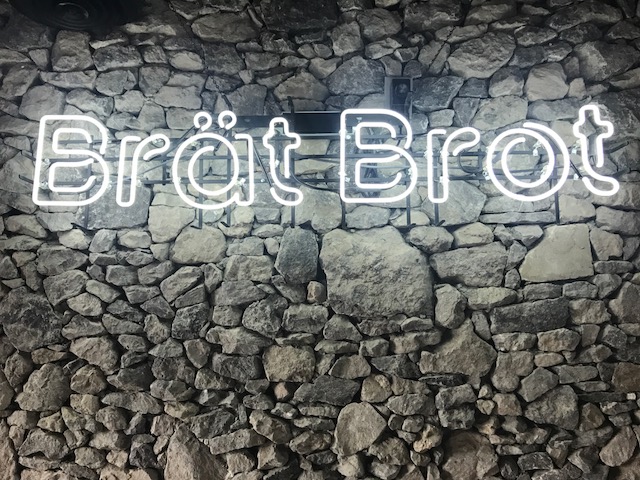 Lately, Zoe has been little miss independent. She likes to walk to the car in the evenings when I come pick her up, instead of being carried. She stops in the hallway outside her class door and puts her hand up in the air for me to hold it….and she walks out to the car saying hello to every person who passes us. If they don't say hi back, she yells "hey! Hey! Hey!" until they do. (I mean, WTF is wrong with the people who ignore a tiny little human who is trying to say hi to you????) And she stops to look at the bushes and plants on the walk. Every day. She takes such delight in it. Like it is the first bush she has ever seen in her life. She likes to point at different sections of it, showing me how all the leaves look just a little different. Reminds me that we all need to stop and smell the roses more.
Her hair is starting to grow out now. It is longer in the back now, touching past the collar of her shirts. I am going to have to start learning how to do hair soon! Any mamas that have any advice, throw it my way! Poor kid has my super baby fine hair. So there isn't much of it.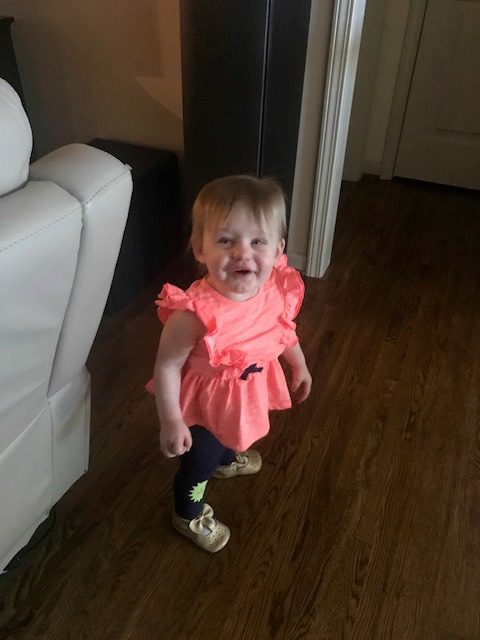 Favorite Recipe: Chris made up our meal plan this week. On Wednesday, he had this Chicken Avocados Taco recipe on the menu for dinner. You guys!!! TACO STUFFED AVAOCADOS?!?!?!!? Just get on this ASAP. Trust!!!!!
And for those of you who are all, I am not the best cook. I dont have time. This literally was done in under 20 minutes because you use a rotisserie chicken. The hardest thing for me was pitting my not yet ripe avocados. So drop your excuses and just do it! 
Favorite Lusts: Last week I went to Loft because they were having a 40% off sale and I am in some serious need of some wardrobe staples. I picked up this short sleeve black swing dress and it is the nicest material!!!! Reminds me why it is better to pay more for better quality. I am looking at you, Old Navy.
When I was there, I saw this dress and fell in love!!! Unfortunately, they are sold out of my size in stores and online right now. Please restock!!!!
I think this bar back dress is really cute too! Can you tell I like solids?
I also saw this beautiful beaded split neck blouse there, but again, had none in my size. How gorgeous is this??? I wonder if you can see through it? Why is everything so damn see through these days??? It is already in the 90's here. I cant be wearing multiple layers in this heat! I just loved the color, and the tiny little colored bead detailing around the edges was so cute!
Favorite Funnies:
Linking up with Amanda. I hope you all have a wonderful weekend!