Oh hey there, June. What??? Seriously, someone please tell me how it is June?? Anyways, I am watching my nephews today. Crazy how the school year is over, right?? Zoe loves getting to spend time with her cousins! She got to see another one of her cousins at her grandmothers house earlier this week. It was really cute, because when we came home that night she kept pointing to his picture on the refrigerator. My sister and I also plan to see my mom tomorrow for lunch to celebrate Mother's Day. She was at the beach that weekend and we haven't gotten to see her since. Someone asked me how she was doing since her surgery on her shoulder, and she is doing well. She is in physical therapy right now and told me just the other day that she road her bike at the beach every night, so clearly she is feeling a little better! Other than that, I am not sure what else is on the agenda for this weekend. Definitely grass cutting at some point too. It is never ending over here. Since I just did an add it to your list and currently post this week, I wanted to share some moments and thoughts this Friday instead of doing favorites.
Memorial Day was full of memories in more than one way. Zoe got her first taste of solids!!! We started on pureed sweet potatoes, but I plan to do a mix of purees and baby led weaning style foods. Zoe licked the spoon a few times and didn't spit any out, so we are calling it a win. She still isn't sure what to think about it though, we have tried twice since and she only had a few licks and is over it. She stares very contently at anything we are eating though. I think that is why baby led weaning is going to be the better option.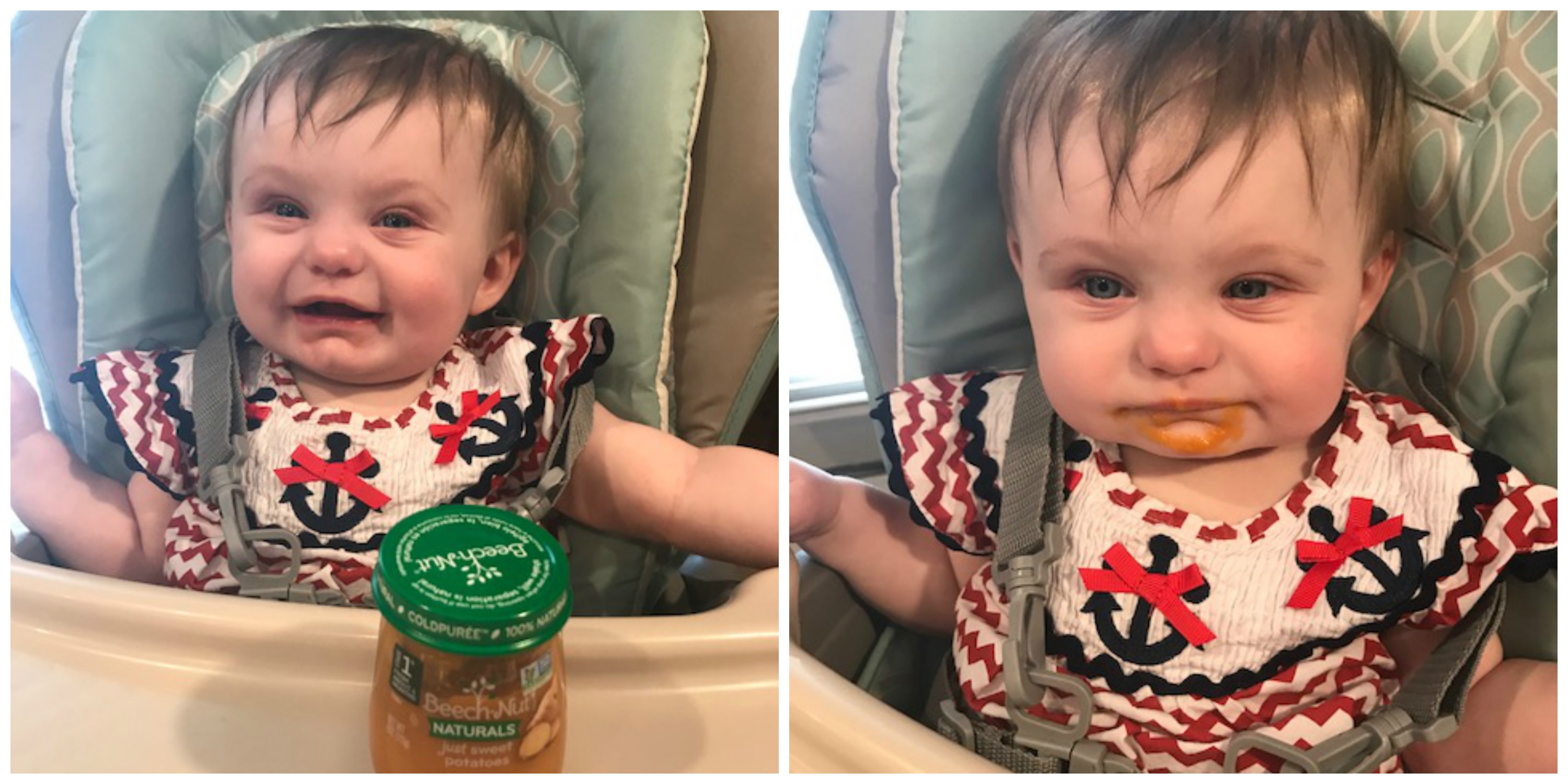 2. I am trying to get back on the healthy wagon. I don't know why it has been such a struggle for me after having Zoe. I am sitting here 5 months postpartum and completely unhappy and disgusted with my body, and yet lack the motivation to do something about it. I haven't been eating too terribly bad 100% if the time, but it hasn't been good either. And the workouts. I just cant seem to make it a priority to fit them in right now. It will require me to wake up super early and get them done before Zoe wakes up. The problem is, I have an hour and a half window of her usual wake up time, so I need to wake up and get that work out in and be done before the earliest that she could be up. And that is really freaking early and mommy is tried from working full time and raising an infant. And life in general.
Having the Apple Watch has helped, because I make sure I at least hit my stand goals for the day. And I try to get at least 50% of my move goal and at least 10 minutes of an accelerated heart rate to be considered a "work out", but I need to do better. Sooooo this is what my lunches have been looking like. I dont hate it.
What I am trying to say is, I need to make this a priority again and stop bitching about it in my head. So I am putting it out there today to hold myself accountable. Amy posted about doing a midyear reset of sorts yesterday and it was perfect to hear because it is where I am too. If anyone has any tips on how to squeeze a workout in to a jam packed day, let me know! My only option is to workout from home and I have weights and a step and a treadmill and I do YouTube workouts a lot. I need to whip Jillian back out and let her kick my ass too. Woof.
3. Snuggle time is my favorite time. While it can be super frustrating that Zoe fights her naps and sometimes sleep at night, that is when she gives her best snuggles.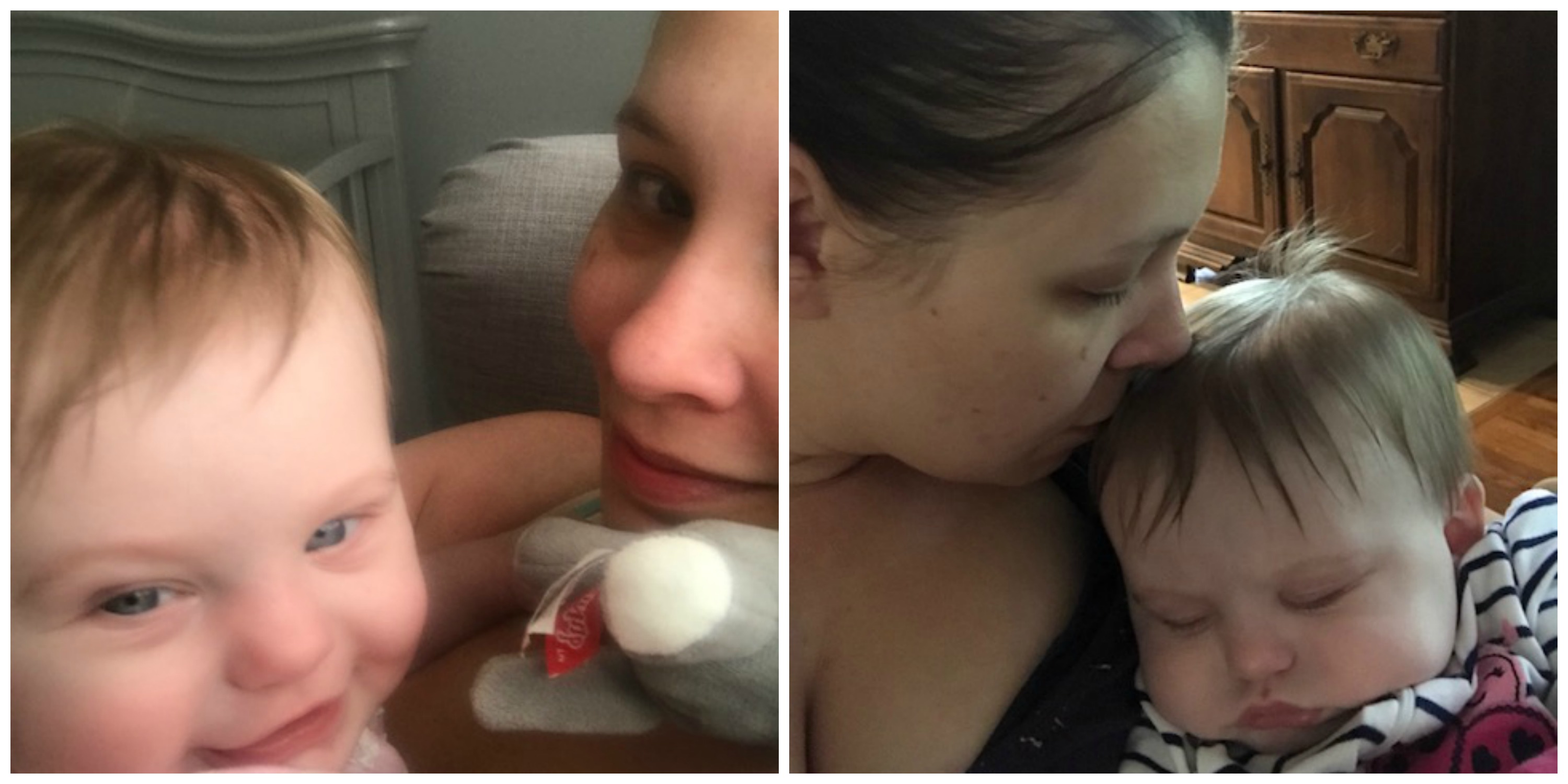 4. Target has been killing it lately with their clothes, for both adults and kids. I shared the items I ordered during the dress sale this week. Which, memorial day they were offering an additional 20% off!!!  I went to a different Target near my office on Monday and scored some major deals on kids clearance! They grow like weeds and I feel like every two or three months I am on the search to complete the next size up for her wardrobe. I like to do it all on clearance if I can! How cute is that mermaid rash guard swimsuit? She has an red/white/blue anchor swimsuit in a smaller size to wear at the beach too. Cant wait to see those on!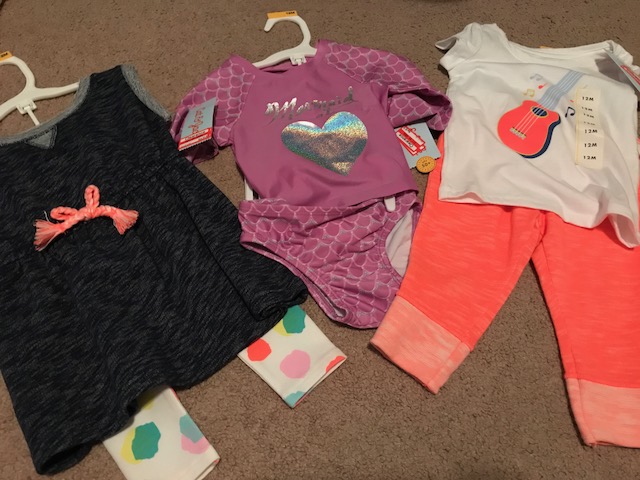 5. People are always commenting on how Zoe looks just like Chris. Which she does. But my mom reminded me this week that she does look very similar to me at that age too. I think she might be on to something….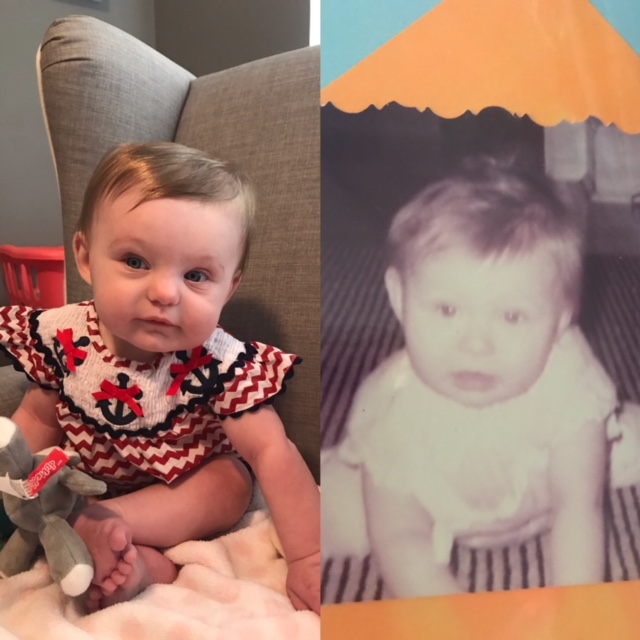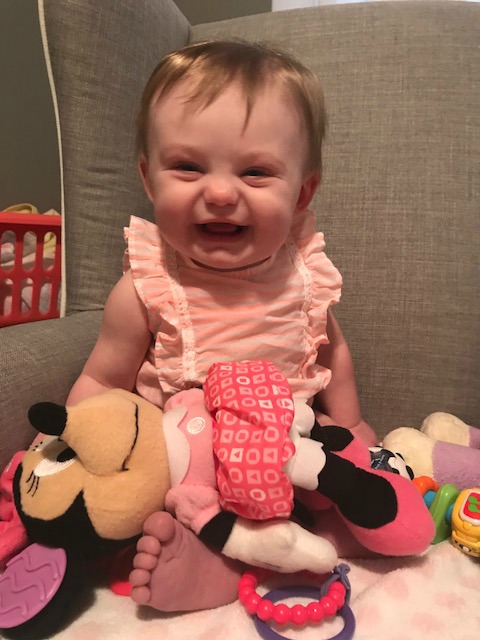 What do you have planned for this weekend?