Day 19: Five of your favorite blogs and what you like about them.
I love bragging on other bloggers! I truly don't really know what I did with my free time before I started blogging. I spend  hours each day reading all of your blogs and getting to peak inside your daily lives! It is better than reality TV, really.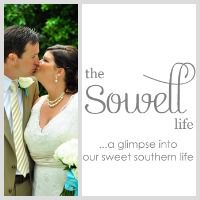 If you don't follow Joy, you ought to! Joy posts about so many different things, and she has amazing recipes that leave me drooling at my desk. She has one of the kindest hearts I have ever seen. Even better yet, we are now real life friends!
Joy also hosts the Friday Five link up, which I find myself participating in week after week!
Joanna has the cutest dogs on the planet, besides mine….duh! Her Roscoe and my Gracie have an arranged marriage, and that is totally legit and normal…don't judge us! One day I hope to hop on a plane and go visit her in sunny CA! I am totally jealous that she lives out there. Joanna blogs about anything and everything. She has a weekly post about the people of her Facebook which makes the Kardashians seem like normal people. 
I also had the opportunity to meet Jen at one of our Bama Blates earlier this year! Jen blogs about different topics, and she is always spot on in her thoughts. She has a sweet spirit and I love following along with her Pinterest themes that she posts each week. Her and I have some similar tastes!
4. Emmy @ Country Girl in High Heels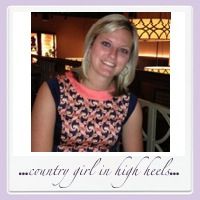 Emmy and I got paired up in the Bigs & Littles blogging network this time around, and I got lucky! Emmy has a great sense of fashion, a really cute dog, and blogs about a variety of things! I have had a wonderful time getting to know her better, and you ought to go check her out!

5. Staci @ High Cotton Blog



Staci is freaking hilarious. I love her Near Death Wednesdays, journal entries from 8th grade Staci, hearing about the awesomeness that was her wedding, and just her every day thoughts. This girl did a whole blog post on what the Spice Girls taught us, we don't get much better than that folks. I only wish I still lived in Atlanta so I maybe could have had a blate! 

 I hate that there were only 5 faves to post about today, as every blog I read is really my fave.