The first currently post of 2021! I had this post ready to go before the events of yesterday occurred and decided I was posting it anyways. Sometimes we need a distraction from the bullshit that has become our daily lives.
I am not usually one to comment on things like this. What I will say is that I am all for a peaceful protest. I am not ok with violence. I understood the protests back in June and I understand the protest that started yesterday. It is the right of the people. I am not ok with riots and mob mentality. Burning down cities and local businesses back in June, and now storming inside the capital taking selfies and being destructive was a complete shit show and embarrassing. I realize it is not the same thing, but the violent part of it is not ok. I sit firmly on the middle of the line and refuse to chose the democrat or republican party. In my opinion, both parties are self serving assholes who are all about preservation right now and aren't always making choices that serve the American people as a whole. The poor are meant to stay poor. The middle class is suffering more than anyone wants to admit. The mega rich keep getting richer.
One of the beautiful things about our country is that every four or eight years, there is a transition of power that happens routinely and peacefully. And that is what sets this country above all others. I read this morning that Trump does plan to participate in an orderly transition, and I hope that is the case. I have been less than thrilled about our country lately. I think the way the pandemic was handled was crap, I don't think that we truly had a good option at election time for either party, and I don't think that just because we will have a transition of power…that things are going to magically get better.
I think that we as people of this country need to take our heads out of our asses. Start listening to each other. This isn't about whether you are left or right. There are bad apples on both sides. What I do know, is that having the country so divided and constantly fighting isn't going to get us anywhere. One part of the country can't function without the other, and that is fact. We need each other and we need to start doing what is best for all of the people.
At this point I am just rambling. It was a nice, solid 5 days there in 2021. Good try everyone. Let's get to the distraction, shall we?
Reading: I just started The Four Winds yesterday. I have an ARC copy, it will come out towards the end of February.
Listening: I got the audiobook for Greenlights from the library. Matthew McConaughey himself is the narrator, which makes any book written by a celeb instantly better…don't you think? Hopefully I will have both of these finished before the book linkup next week!
Watching: Besides reruns of Friends every night before bed, the only shows we are watching are new episodes of Grey's, Chicago Fire and The Good Doctor as they are released. I feel like Grey's has done such a great job with Covid. I basically cry every episode.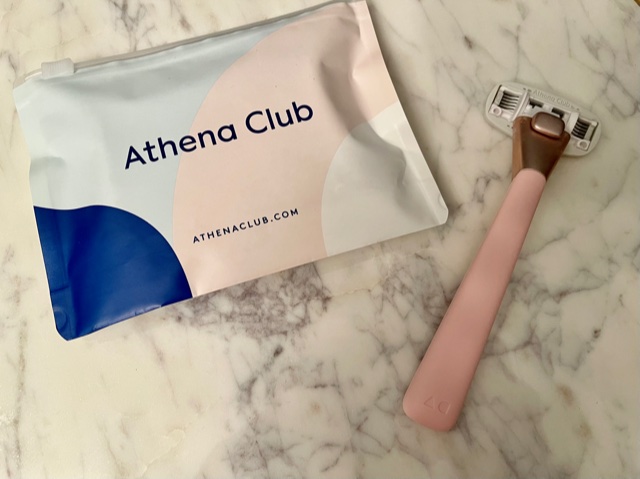 Loving: In case you missed it on my Insta stories, I made the switch from Billie to Athena Club razors a little over two months ago and I am in love. I feel like the Athena razor is superior to Billie in every single way. It feels higher quality and just looks prettier, it does not get sticky and goopy and nasty after one use like the Billie did for me, I feel like I am getting a closer shave/the blades feel better (the last several orders from Billie's felt like they went down in quality to me), I have not cut myself shaving at all, I like the magnetic holder for the shower it comes with better.
I purchased this all on my own, but they do offer a referral program. You can use my code: NADINE2490 and save $5 off your first order (making it just $4!!!!). After your first month, they will give me a $5 credit on my next order. Win-win if you want to try something new! They have different options to receive cartridges monthly, every other month, etc. for whatever your needs may be.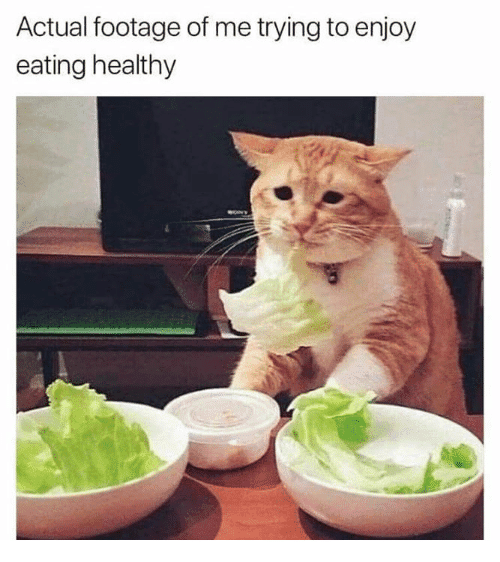 Planning: I am not one to make new years resolutions in a regular year, I sure as hell am not making any for this year. Basically, I just want to survive. I am grateful that my family made it through 2020 in one piece, even though I may be losing my sanity a little bit. I am going to be completely honest and tell you that the last few months of the year were really hard for me emotionally. I had pandemic fatigue in the worst way, and I let all my hard work 3/4 of the year go to waste. I ate like shit, I wasn't getting enough sleep, I drank more alcohol than I usually do, I was drinking more diet sodas to get me through the day than water, and moving less since it was colder outside and we weren't taking multiple walks a day, and running around outside.
I am back on the healthy nutrition train this week. I was doing great with my workouts through all that, as it is literally the only me time I get. Last year I stuck with Keto for several months and it worked so great for losing weight. But it came with a heavy price on other areas of my body, and it is just not a sustainable lifestyle for me long term. It never was meant to be when I started it, and this year I am trying to go into something more sustainable.
Right now my plan is to avoid processed shit as much as possible, focusing on more whole foods. No white rice, white flour, white sugar. I am trying to stay away from diet soda at home, only allowing myself to order one with take out if I feel like it. Drinking way more water!!! Less alcohol, more sleep, and trying to incorporate at least one walk a day in addition to my workout routine, weather permitting. If it is not raining, I need to be out there moving.
I was really good about trying new recipes last year, so I want to keep that up. I have been pulling things from the many cookbooks that I own. Chris had gotten me a recipe box for Christmas, so I want to spend some time writing down our favorites from Pinterest to keep in there as well.
Changing: I am pretty passionate about my feelings on how fucked up the government and FDA are about how our food is made. There are so many awful ingredients that they allow into our foods for the sake of the companies saving a buck or two. Did you know that major brand names that are sold world wide make better quality food for other countries because it is required…but here in the US we get the shit ingredients??? It blows my mind. I am lazy, and I buy my kid goldfish crackers and frozen chicken nuggets. I always buy organic milk, and try to get organic fruit and veggie options when available. I buy the natural, organic, grass fed meats….but again….I buy a lot of processed snacks and shit. Since I plan to go back to eating more whole, clean foods…I want to buy clean, healthier snacks for my family as well.
Yesterday I decided to sign up for Thrive Market so that finding healthier snack options is easier. Since I am doing all our grocery shopping via drive-up pick up or delivery, I am not in the store to read the ingredients on the box. I like that Thrive allows you to filter products based on what you want out of them. You can shop by diet and lifestyle, gluten free, organic non-gmo, etc. There is a cost to be a member for a year, but I think that the convenience and variety that they carry is going to make it worth it! I have also noticed that the prices for several brands on there is less than I have seen at Publix, Amazon, other stores.
I had great plans to share more Aldi hauls here or on stories, and I never got around to that last year. I hope to do that this year, and maybe share some of my experience with Thrive too. Is that something you would be interested in?
Doing: I am terrible about printing pictures. I had signed up for an app back in February of last year that allows you to print up to 85 pictures each month for free, you just pay for shipping. I did it once, then the pandemic hit and I haven't done it since. As an adult, I wish my mom had more pictures of us growing up. I especially wish that there were more pictures with her in them!!! And my Grandma Jerry. I hardly have any pictures of her. So I want to get better about being in more pictures with Zoe, no matter how I look. And actually printing them and organizing them so we have something to look at.
What is your favorite way to organize and use printed photos? What about digital photos? Do you do anything with the thousands you have on your phone? I swore when I was pregnant that I was going to be so awesome about staying on top of organizing photos, and here we are 4 years later and nothing. It is so overwhelming, but so important to me and I need to make time for it! I may get back into scrapbooking. Who knows!
Laughing: Because otherwise we might cry….