It is officially October, can you believe it???? Linking up with Kristen!
Reading: His Only Wife by Peace Adzo Medie
Watching: I mentioned last week, but I highly recommend watching This is Paris. You can watch the whole thing free on YouTube. I learned so much about her that I didn't know. I cant imagine how hard some of the stuff she has been through was.
Buying: I love cardigans that are basic neutral colors that you can wear with anything, but offer a texture or style that makes them interesting. I grabbed this super cute cardigan. This has texture, big grandpa style buttons and the big sleeves. I love that you can wear it dressy as an alternative to a blazer, or more casual with jeans.
Working Out: This is a fabulous upper body strength workout! Definitely grab a few different sets of weights before you start. I used 5 lb, 8 lb and 10 lb. I really need to get a 15 and 25 lb dumbbell set. Strength training is my favorite. I always try to take a quick walk around the neighborhood after to get in a cardio burst too. Nothing is better for my mind (and body) than a quick morning walk!
Creating: Anyone else obsessed with the new widgets in the iOS update? I watched a quick YouTube video to quickly figure out how to do some things with them. I am still working on it, it really takes a lot of time moving apps around and creating new images, etc. But I am loving how clean my home screen is so far! I know what I want to do with my app images, just haven't had time to sit down and create them yet.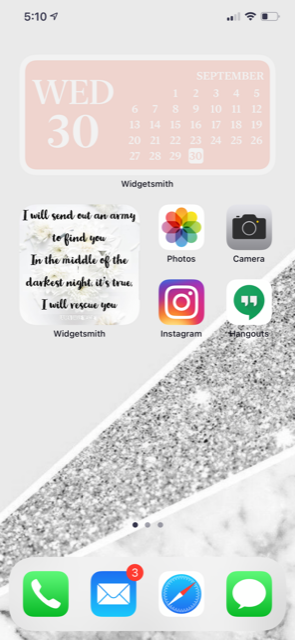 Planning: Since I am going to be working from home full time indefinitely, I really want to finish up my office and make is super functional. I have a huge window that lets in amazing natural light during the day. Now that it is darker in the mornings when I start work, I wanted a little something cozy. I ordered a little lamp from Target last week, I think it looks really cute.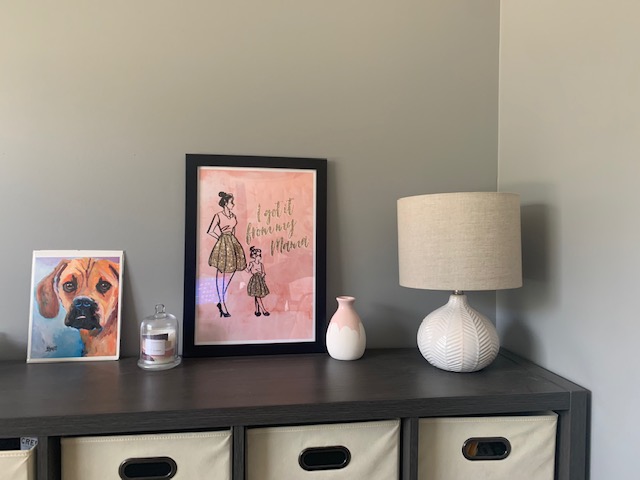 I haven't hung anything on the walls in there yet. Honestly, I am waiting for a trip to HomeGoods to be able to pick out a few things. I ordered this mommy and me print from Nordstrom Rack last month, and have my eyes on a few other pieces. (For now it just sits on the credenza behind my desk.)
I am thinking about putting a round table in the corner with some cute chairs. I would love a place to work on crafts, scrapbooking, put together a puzzle, spread out ideas, whatever. It would also be nice to have it in here for when Zoe is hanging out with me. Currently, she sits at a book shelf with her little vanity chair. It is totally cute, but the shelf isn't functional for that, you know?
Excited: While it is hard to get excited about things these days when there is no plans to be made, no where to go, etc. I am excited that we are experiencing some fall weather over here! I am also excited about the egg hunt that I have planned for Zoe for Halloween! I grabbed up some super cute stuff (and candy of course) and hope to make the day special for her. I also grabbed a few extra Halloween buckets for us to drop off to her 3 best school friends. She always loved sitting down and making up treat bags for her school and dance friends. Since we cant do that this year, I thought we could at least surprise her three besties with a "boo bucket" on their porch!
Laughing: