First of all, shout out to Laura!!! Today is her birthday! My absolute most favorite thing about blogging has been all the friendships I have made, both IRL and online. I cannot be more thankful to blogging for bringing Laura in my life! She has been the bestest friend that I could ever ask for. And Laura, we need to take more pictures together!!! I went through my entire phone and these are the only ones I could find. Though there are a ton of our hands holding drinks together! Hahaha. 🙂 Love you! You are the best!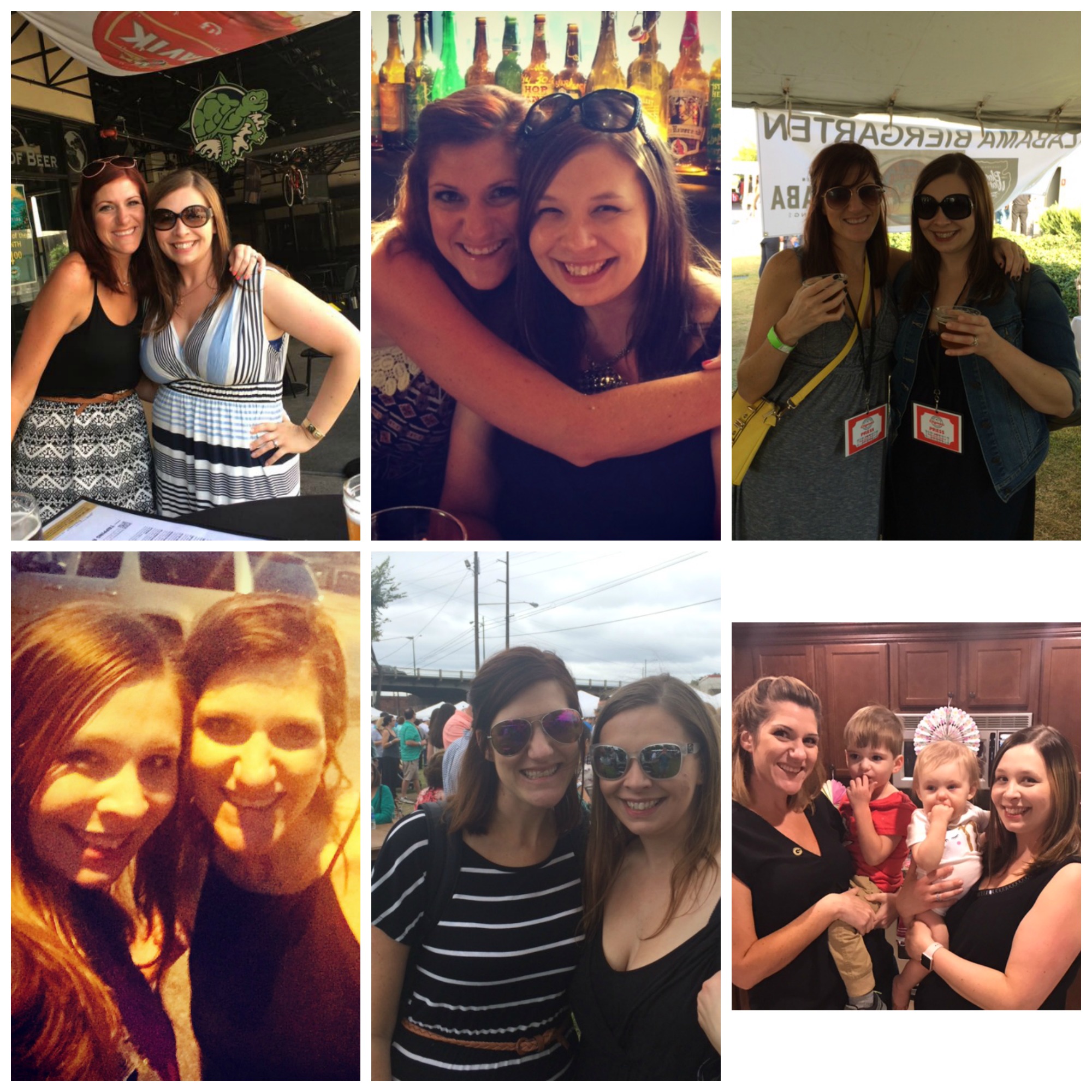 Linking up with Kristen and Gretch for a currently post!
Reading: Mean Streak by Sandra Brown
Watching: Most all of our shows are on break right now. We did watch Lucifer last night. I just love that show! We watched both the new Dave Chapelle on Netflix on New Years Eve. We also started watching Blue Bloods over the last month. We are still in the first season, but I am really enjoying it.
Buying: Nordstrom had their half yearly sale this past week and I have been lusting after these booties since they debuted in the fall sale. They were 50% off and I decided to pull the trigger. I ordered the Stone color because I figured they would match pretty much everything I own. I have some black wedge booties, but no neutral/tan color (for winter) to match things I don't want to wear black with so I am excited to get those!!
Working: Now that all the holiday stuff has been put away, I have the urge to organize and clean all the things!!! Our pantry and refrigerator are driving me insane, so that is the first space I want to tackle. I went to HomeGoods yesterday to look around and found some plastic bins for the refrigerator like these.
I got a cute wire basket for the potatoes and onions, thanks to this inspiration….
And I found some wonderful natural woven baskets (similar) with wooden handles to recreate the look below.
I will grab some chalkboard stickers from Michael's this weekend to label the baskets. I like that idea so that I can change up the contents if the need arises.
There are several house projects we want to tackle soon. The list keeps on growing.
Cooking: I have been scouring Pinterest and paleo blogs for new Whole30 recipes. I found some amazing recipes the last two years during Whole30 that I make on a regular basis. Nothing gets me more pumped than trying something new, so I have been pinning all the things. I will definitely share anything amazing with you all. During the football games on Monday, I made up a batch of this kielbasa and it was delicious!!!! And so easy, a one pan and done under 15 minutes. I am sure I will be making it again soon.
Excited: Is it weird that I am excited to get back into a routine? I feel like the holidays is such a chaotic time without any schedule or routine. I am already getting back on track with my eating. I am really trying to get myself pumped up for a regular workout routine again. I was so good for several years, working out five days a week. No excuses. I want that drive back and I think I am almost there. Honestly, I am just so damn tired all the time. I wake up so early and have to be on all day. I am hoping to find something new that I love that will get me back in to the habit, and then I can incorporate everything again. What workouts are you loving right now?
Scheduling: A lunch date with Laura tomorrow to celebrate her birthday! I also would like to make a trip back to Atlanta sometime soon. It's crazy that I lived there for 13 years and only live about two hours away, and yet it has been at least two years since I have visited.
Laughing: