From time to time I like to switch up my skin care routine. Either what I am using quits working for me, I get a sample of something I like better, or I just want to try something new. I had been having a lot of issues over the last year. I knew I needed to go mostly natural.
So this is my current skin care routine!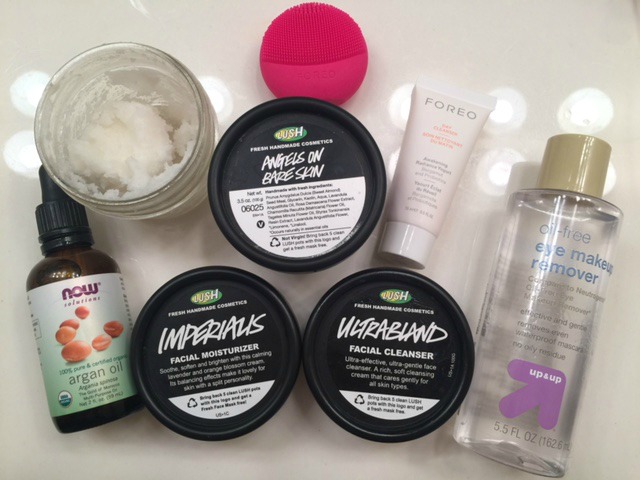 In the mornings I use Angels on Bare Skin from Lush, followed by now argan oil under my eyes and any dry spots I may have and Imperials Facial Moisturizer from Lush.
In the evenings I remove my eye make up with Up and Up eye make up remover from Target followed by Ultrabland from Lush to cleanse and remove my make up. I follow that up with the now argan oil. Sometimes if I am really lazy and don't feel like doing anything, I will at least take my make up off with a face wipe. My favorite are the Pacifica Coconut wipes that you can get at Target.
There are maybe 1 or 2 days a week where I will use the Foreo day or night cleanser with the Foreo for an exfoliation in place of the cleansers and follow up with the Imperials moisturizer. Also, I make my own lip scrub using coconut oil and sugar and do that at least 1 to 2 days per week as well.
Do you use any of these products? What is your current routine?