–When your legs start shaking DURING your leg day work out, there really is no hope for tomorrow, is there???
–This past weekend our side yard needed cut. I used the excuse that it was supposed to rain Sunday to skip out on it. It didn't rain until like 7PM Sunday and now our side yard looks like a fucking jungle and mocks me when I pull into the drive way every night. I need to look in to some goats…
–Last night I had a dog handling class at the humane society and we walked through the puppy block. I really REALLY just wanted to take them all home with me. Gracie and Mac could use some more siblings, right???
–I have been raging lately at all the comments that have been thrown around about pregnant people and babies. I have several friends that are expecting right now, and a few of them have been bothered by the fact that people have told them they look way too small to be this far along and that they need to be eating more. Or that they can't believe how much they are showing at this stage and jokingly say..are you sure that isn't twins. Some random stranger told one of my friends that she is going to forget all about her dog when the kid comes. Or that the way they plan on doing something is the wrong way.
Whoa whoa whoa. Who in the hell do these people think they are to say these things and pass judgement?? There is no right or wrong way to do anything. As long as you are healthy and your kid is healthy, what does it matter if you dress your little girl up in bows and glitter? Or you son wears a shirt that says "handsome like my daddy". Or that you plan on having your kid sleep in a crib from day one, or you want to co-sleep. It all goes back to, if you don't have anything nice to say…then don't say anything at all. There is more than one way to play the game of life.
–Clearly I had some pent up ranting and wrote a novel up there.
Confessions in ecard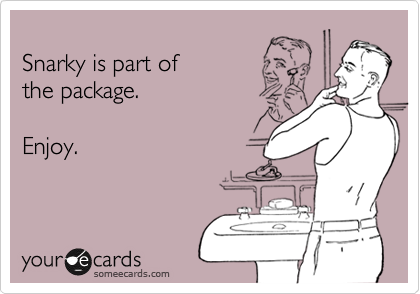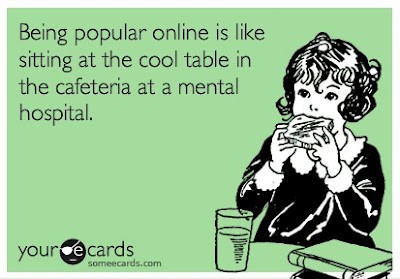 I really need to get these cards for some people that work in my building!!!
Happy Wednesday, folks!