You guys, I love a good Asian dish!!! Unfortunately, when you eat out there tends to be way more sodium than one should ever consume. Maybe some MSG too! I like to play around with soy sauce and some other items to recreate my favorite Asian dishes at home. I made this last week, I loved it and it was  husband approved!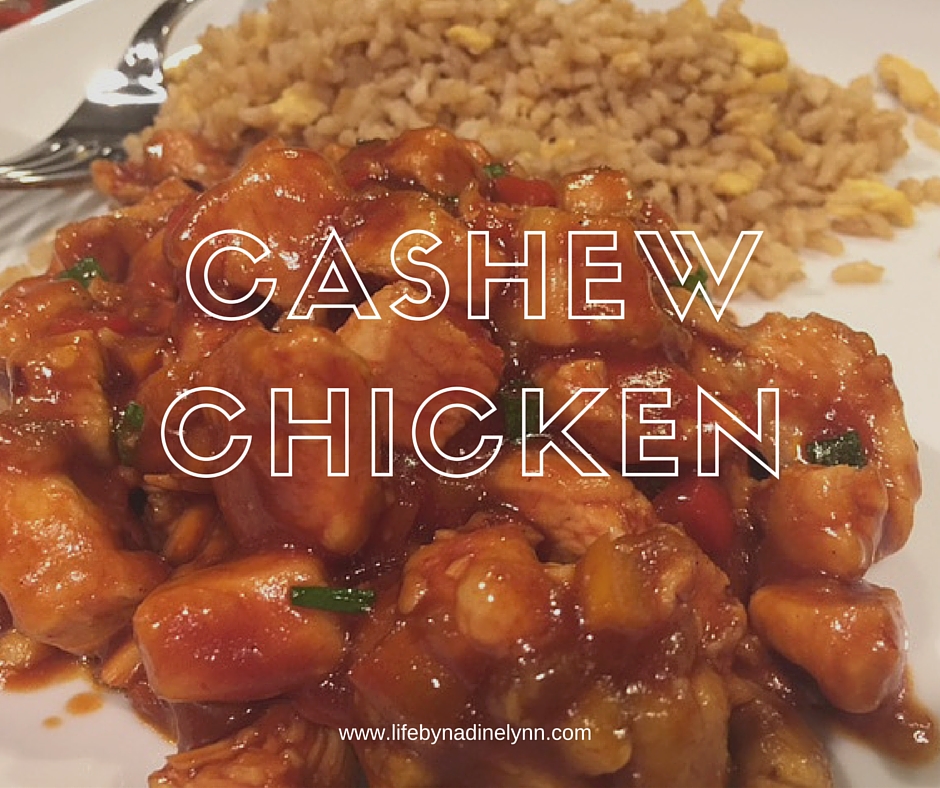 What You Need:
1 lb boneless, skinless chicken breast
1 bell pepper, diced (I prefer red or orange or half of each)
1 bunch of green onions, chopped
1/2 cup of cashews, crushed (I prefer to put these in a baggie and crush them with a meat mallet but you could do them whole)
1 tbsp arrow root powder (for paleo folks) or cornstarch
a pinch of salt
coconut oil (about 1 -2 tbsp – you could use olive oil if that is what you have on hand)
For the Sauce:
1/3 cup soy sauce or coconut aminos (for paleo)
1/4 cup rice vinegar or coconut vinegar (for paleo)
3 cloves minced garlic
3 tbsp palm sugar or honey or brown sugar (whatever you have on hand, palm sugar for paleo)
2-3 tbsp no salt added tomato paste
1/2 tsp red pepper flakes
1/2 tsp ground ginger
What You Do:
–Heat coconut oil on medium heat and add the pepper. Cook for about 3-5 minutes to soften. While that is cooking, dice your chicken, and mix with the salt and arrow root powder. Set aside the bell pepper in a small bowl, and add the chicken to the skillet.
–Cook the chicken through, about 10-12 minutes.
–While the chicken is cooking, mix all the ingredients for the sauce in a bowl and set aside. Crush  your cashews.
–Once the chicken is cooked through, add your sauce, green onions and cashews and simmer on low for five minutes.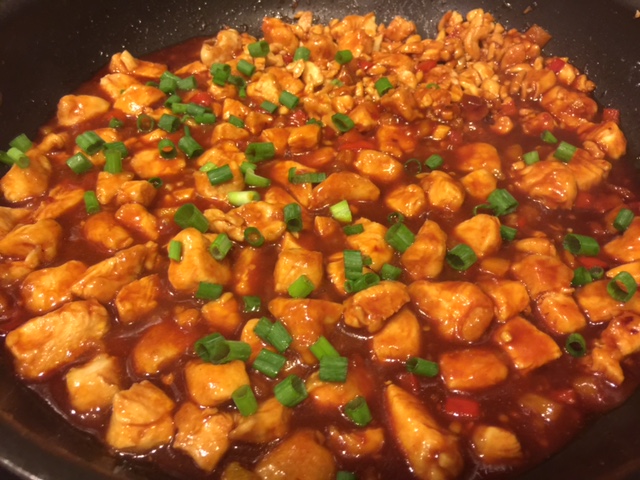 I like to serve this with a side of "fried rice" (brown rice and egg cooked in a wok with olive oil) or stir fried veggies.
This meal is so easy and delicious and comes together quickly on a week night!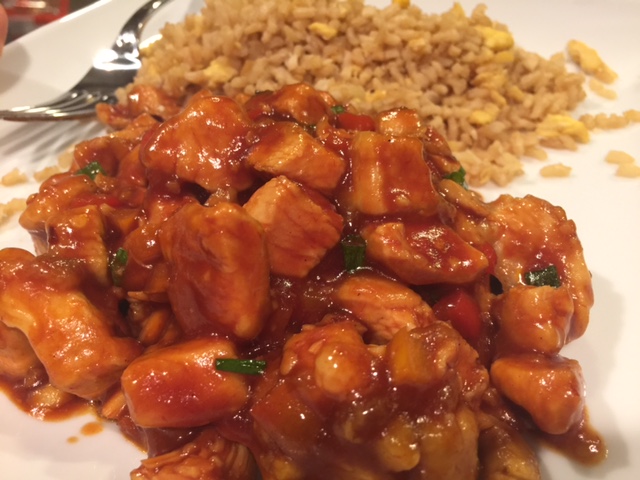 What is your favorite Asian dish?