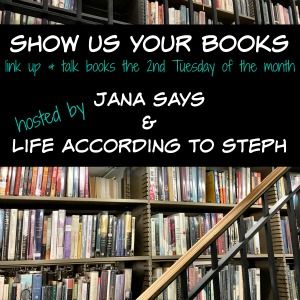 First things first, can I get a ROLL TIDE ROLL BABY!!!!!!!!!!!!!! Man oh man oh man what a game last night!!! I stood the entire forth quarter running in place in my living room I had so much balled up nervous energy. The team really came together and proved they deserved to be there. I haven't seen a team so unified in a long time and I couldn't be more proud of my boys. Even if I did yell at Coker a few times in the first half and basically woke up without a voice this morning. I am pretty sure all of Alabama yelled Roll Tide last night!!!
Now on to why you are really here, books!!!
Another Moriarty win for me! This time she gets me to question what I would do if I fell in love with someone who has a stalker. I found this book very interesting, not only for the actual story line but also to get a glimpse in to hypnotherapy and the view through a stalker's eyes. This book was a little different than some of Moriarty's other books that seem to have a three person pattern which Lauren pointed out to me. This one follows Ellen (the hypnotist) and Saskia (the stalker.)
Bottom Line: There isn't a Moriarty book that I haven't loved so far. This was a great read.
I have talked about wanting to start a garden and I am hoping 2016 is the year to make this happen! This book has great tips and goes into much detail on some very important aspects of gardening. Learn how to map out your garden, soiling, how to keep up with it, etc. There are useful charts that you can reference back to throughout the life of your garden.
Bottom Line: If you are looking to get in to gardening, then this is for you! I highly recommend getting a hard copy of this book. E-books are not the best for flipping back and forth!
*I was provided a copy of High-Yield Vegetable Gardening by the publisher and author via NetGalley in exchange for an honest review.*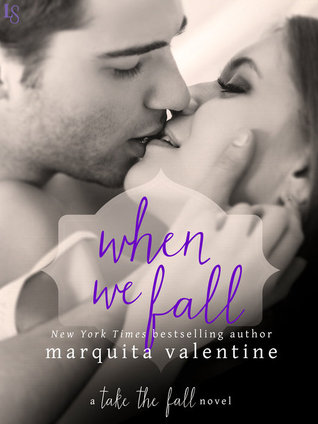 This happens to be book 2 in the Take the Fall series, but I found that I didn't need the first book to enjoy this one. This is your typical good girl falls for the bad boy love story. The bad boy of course is trying to get his life back together and tries to distance himself from the good girl, but will he give in and allow himself to be loved? I enjoyed the tattoo parlor scenes and the social work thrown in to the mix. It made for some interesting reading.
Bottom Line: This was a quick and easy read for me. I enjoyed the characters and story. It was your basic good girl bad boy formula. Nothing mind blowing, but it passed the time just fine and I would recommend it.
*I was provided a copy of When We Fall by the publisher and author via NetGalley in exchange for an honest review.*
Rolling in the Deep by Rebecca Rogers Maher
When I read the description of this book, I thought hmmmm what would I do if I won the lottery??? (Which funny enough is such a relevant topic today with that huge pot up for grabs!!!) Holly is a single mom working a minimum wage job and down on her luck. When her co-worker Ray suggests that they split a lottery ticket, she just hands over her $1 bill and doesn't think much of it. Their luck changes when they realize they have the winning ticket!!! Things start to spark up between them, but then there are lawyers and media and exes trying to get in the way.
Bottom Line: I really enjoyed this book because it is a different plot line. I liked how raw Ray is in this book. I like that it isn't just rainbows and butterflies because they won the lottery. It shows the full picture of how it can change your life. I would recommend it.
*I was provided a copy of Rolling in the Deep by the publisher and author via NetGalley in exchange for an honest review.*
This book was suggested to me because I like Janet Evanovich. I can totally see why after reading it. You have the frustrating love triangle between the leading lady (Juliet) and her two men…the guy she has know for awhile, the "safe choice" (Pete) and the mysterious bad ass that she knows is wrong but desires anyway (Seth.) Juliet moves back to Nashville to help manage Pete's coffee shop after learning that her fiance is a lying asshole who took off with all of her money. On her first day, she find's her new employee Dave's body in a dumpster. She is the only suspect the police have so she needs to find other suspects to take the heat off her.
Bottom Line: This was a fun read and I recommend it if you like the Stephanie Plum series!
*I was provided a copy of Death Before Decaf by the publisher and author via NetGalley in exchange for an honest review.*
Current Reads:
Three Wishes  by Liane Moriarty on audio book
Life's a Beach (Hawaii Heat book 1) by Jamie Schmidt