Linking up with Steph and Jana for Show Us Your Books! Let's take a look at my books lately.
To be honest with you, I didn't really know how I felt about this book while I was reading the first half of it. It sort of crept up on me and then I found myself needing to know what was going on and thinking about it when I wasn't reading. It is sort of a not so straight forward love story with a little life lesson of not taking things for granted thrown in. And how powerful a wish could be. I really enjoyed the characters and the whole story and overall I really liked it more than I thought I would. Also….this is the same author as Practical Magic. I just loved that movie!!!
Bottom Line: Read it! If you are in the mood for something different this would fit the bill. I really did enjoy it.
Rating: 4/5
When you read the premise of the book, you know you are going to be in for a deep, frustrating ride based on the subject matter. Especially in the heat of all the racial issues going on in our country right now. This book flips between the views of Ruth Jefferson, Kennedy (her attorney) and Turk Bauer (white supremacist father.) I liked the flow of the book and some of the back story from past memories that the author shares.
No matter how far society has come on racial issues, we still have SO MUCH further to go and this book is a great reminder of why. While it took me longer to read this, I really enjoyed it and got to know each of the characters. You can tell that the author has done her research and I feel like she really nailed the emotions.
Bottom Line: If you are looking for a book that hits on a deep topic like race or something that makes you think, then this is certainly for you!
Rating: 4/5
**I received a copy of Small Great Things from Netgalley in exchange for my honest review. All opinions are of my own.**
See Me by Nicholas Sparks
Call me cliche or cheesy, but I just love me some Nicholas Sparks. I have read every single one of his books dating back from high school and I am always in the mood for more. For me his books are just consistent. You know what you are going to get and sometimes I need that. What I really liked about this book that differs from most of his others…is there is some action and mystery!
Bottom Line: I really enjoyed this book. If you are looking for a little action, mystery and love…then give this a go! I found myself not being able to wait to get back to it to see what was happening.
Rating: 5/5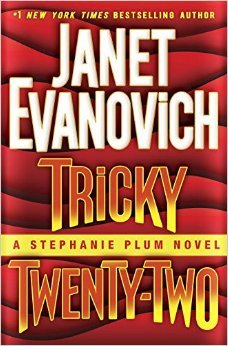 You all know my love for Janet Evanovich!! This is the newest installment of the Stephanie Plum series and I basically LOL'd throughout the entire book. You get everything you expect in a Plum novel…hotness between Stephanie, Ranger and Morelli…crazy Grandma Mazur…Lula and all her hilarious remarks…and the rest of the wacky characters you expect to meet along the way. I felt like the ending of this one gave a hint that maybe Stephanie is finally deciding what to do with her life? Then again, Janet could go on writing these forever and I would never tire of them!
Apparently Turbo Twenty-Three comes out next month! YES!!!!
Bottom Line: If you are in love with this series like me, you will not be disappointed! If  you haven't read this series yet….go back to book one and see what you think!
Rating: 4/5
I was excited to look through this book. The photos are just gorgeous and really got me excited to add some more veggies back in to my diet. I liked the way that this book was laid out and there are certainly some recipes that I am excited to try! There are some very basic recipes in here, and then some that are a little more involved. I liked the mix. I will say that if you have other Martha recipe books, you might see a few repeats. I was ok with that because I like that all the veggie and side recipes are in one place for me.
You can get more information on the book here.
Read the author bio here.
Bottom Line: If you are looking for great vegetable recipes for side dishes or you are vegetarian…I would say this would make a great book to have in your arsenal or gift to a friend!
Rating: 4/5
**I received a copy of Martha Stewart's Vegetables from Blogging for Books in exchange for an honest review. All opinions are of my own.**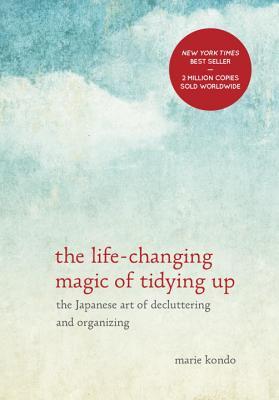 I will say that I was expecting some life changing information in this book based on the title and other reviews I have read and it sort of fell flat for me. I really loved the idea of only keeping things that spark joy but to be honest…I hold a screwdriver in my hand and I think ughhh this is so not joy. But it is a necessity and something I need for time to time. So that whole theory is crap. But I do see it working on things like clothing or dust collectors around the house.
Her idea of talking to your items or thanking them for their service to you is pretty ridiculous. I laughed out loud when she said something about not balling your socks because they needed rest in your drawer. Socks aren't a person. And her idea of using shoe boxes to organize everything? I don't want a bunch of shoe boxes sitting around my house that don't have the shoes in the picture on my box! And taking your items out of your purse every evening just to need to put it all back in the morning when you leave is the most ridiculous thing I have ever heard of in my life. It was all sort of hokey for me.
One thing that I liked that really stood out was when she was talking about having a few clothing items that you don't wear out but you save them from lounge wear instead. But then never wear them as that either. I totally do that! So I will say this book is making me go through my closet one more time to do a final purge of the things I haven't been able to let go. And I guess that is really all I could ask for from this book.
Bottom Line: If you truly need inspiration to get your life and house in order and don't know where to start or how to organize, I think this would be a great read. If you have a grasp on organizing even a little bit, you probably don't need to read this book. I honestly skipped parts because my head hurt from rolling my eyes.
Rating: 2/5
Currently Reading:
Read anything good lately?