It's book day!!!! I love talking books and linking up with Steph and Jana! As always, the link to Goodreads is in the title.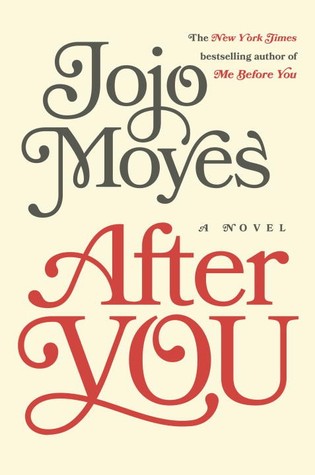 After reading Me Before You, I had all the feels and couldn't wait to get going on After You. I read some reviews that people were disappointed in After You, but I wasn't. I went in with zero expectations because I knew it couldn't be just like the first book. There were a few twists and I loved all the new characters that were introduced. Plus, I loved that you knew what you were getting with Trina and Lou's parents.
Bottom Line: If you enjoyed Me Before You, I would certainly give this a go. You get some closure. I really suggest just going in not expecting anything so that you can just enjoy where the story leads. Don't compare it to Me Before You.
Rating: 4/5
This was a really quick read, but informative if you are interested in safer cleaning products for your home. Not only does this book provide tips and recipes for products that you can make at home, it gave you tips on how to keep your house clean in general. There were some great tips on working room by room, what to clean, what to use, how to manage  your time, etc. There were some organization tips, purging tips, a little mix of everything.
Bottom Line: Great quick read if you are looking for natural cleaning basics. All the recipes are non-toxic alternatives and look simple to make.
Rating: 3.5/5
The Naked Men is actually a blog written by a group of guys that covers all sorts of topics in a guys life. The group started it as a way to communicate openly with each other through letters/email and it morphed in to the blog for all guys around the world to relate to. So obviously I was instantly drawn to that aspect of the book since I am a blogger! I enjoyed reading about the tragic incidents in both Griffin and Chloe's lives. I wish that the author wrote the whole book the way that she described those events. I felt like the book really fell flat for me in the characters. There was too much writing about what was going on in their heads (the same things over and over) and not enough development of things that actually mattered. There was too much focus on Chloe's virginity at 27. Who cares about that? I want something more in depth!
Bottom Line: If you are looking for a fluffy romance novel with decent love story and a HEA, then this is worth the read. It wasn't mind blowing or amazing, but it passed the time just fine.
Rating: 3/5
*I was provided a copy of Risking it All by the publisher and author via NetGalley in exchange for an honest review.*
So, I finished this book in two days. That is really fast for me! I literally spent most of Saturday reading it. I had to know what was going to happen! Aubrey's husband disappears one  evening and Aubrey is now the number one suspect. Five years later, after a trial and lots of struggle for Aubrey, her husband is declared dead by the state of Tennessee by the request of her mother-in-law who never liked her. Aubrey is trying to get her life together and meets a man that reminds her very much of her husband. She is not the only one who thinks this! But Aubrey still wants answers to what happened to Josh.
While reading this book, I had a few suspicions of what was going to happen but I was wrong. So very wrong!!! So I really appreciated the twists that kept me trying to guess what was going on. Aubrey is a complex, dark character. I found her interesting. When I got to the last chapter I was like ummmm what????? I am not sure I like how the book ended 100% but I can appreciate that it wasn't wrapped in a perfect bow.
Bottom Line: If you like reading about mysteries, dark characters or plot twists…then this book is for you! I enjoyed it, even though I wasn't 100% sold on the ending.
Rating:4/5
*I was provided a copy of Risking it All by the publisher and author via NetGalley in exchange for an honest review.*
Other books I read this month:
I haven't started a book since No One Knows, but I plan to hopefully do that tomorrow. Not sure what that will be. Have you read any good books lately?