It's all about the books today!!! Linking up with Steph and Jana. While I am no where near on my reading game that I was so good at last year,  I am starting to build up a little steam. I always love reading everyone's post and adding things to my list. Each and every month there are several more books that I realize I cant live without reading at some point!
I really loved One True Loves and immediately added all of Taylor Jenkins Reid's books to my TBR. This book jumped in time, starting with a tragedy, then going back in forth on the past and current situation which kept me interested. I love how TJR writes her characters. You really get to know them and start pulling for them, and this book was no different. Did I love it as much as One True Loves, no. But I am not discrediting the book, it was still a great read! I just felt like maybe I wanted a little more in the end.
Bottom Line: Give it a try!
Rating: 3.5/5
Giving it All (book 3 in The Naked Men series) by Christi Barth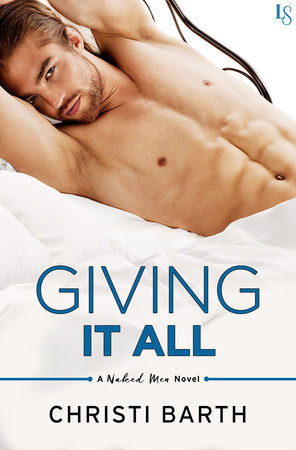 I really enjoyed the first two books in The Naked Men series, and this one was just as enjoyable. I will say, I feel like the author has a formula for these books and they seem similar in situations. However, I do like how all the books sort of continue where the other left off and all the characters are in them all. Sometimes it is great to read a series that could be stand alone, but sometimes it is nice to keep going with the story line too.  You will remember that The Naked Men is a blog and podcast that group of guys does. This time we learn about Logan, and see as he meets his half sister and also reconnects with a girl from his past.
Bottom Line: This is a great series if you are into the chick lit bordering on romance type novels. You are promised a good love story at least!
Rating: 3/5
**I received a copy of this book from Netgalley in exchange for my honest review. All opinions are of my own.**
I don't normally grab faith based books, but I saw this one for Zoe and thought it would be a great addition to her ever growing collection! What really grabbed my attention was that this book is supposed to show kids how their talents and personalities grow and develop and help them understand that they have a place in our world. I want Zoe to grow up knowing that she can be who she wants to be and will be loved regardless. I want her to grow up knowing that she can do whatever she sets her mind to. This book goes along with those goals.
I think that the illustrations and colors in the book were also wonderful. Zoe is only three months old now and may not get the meaning of the book yet…but the page sure did grab her attention!
Rating: 4/5
**I received a copy of When God Made You from Blogging for Books in exchange for my honest review. All opinions are of my own.**
Currently Reading:
After I Do by Taylor Jenkins Reid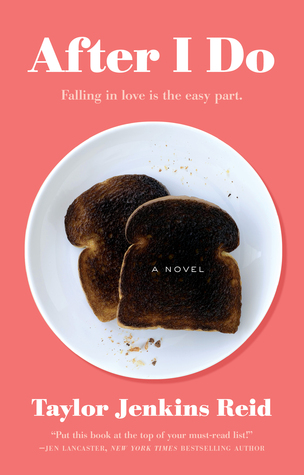 Because what is as good as a TV binge? An author binge!!!
What are you reading?